PROJECT DETAILS
Art Director: MOJO WANG
Character Designer: Huey
Scene Designer: Huey I Will I Ven I Fan
Animation: Huey I Will I Ven I Fan
Programming: Huey
Year: 2022

CONCEPT
MOJO STUDIO在2022年末将推出全新的设计产品线,
即以Unity为开发核心的跨平台交互应用设计,并创作首个命名为DREAMOJO的游览应用,
玩家掌控的数字角色将在迷幻梦境中进行一列交互探索,并沉浸式地感受这片冥想乐土,以无边界的想象力漫步在富有层次的色彩场景中。
此款App即将上线App Store,届时将与大家共同开启充满实验性的创新之旅。
-
MOJO STUDIO launched the brand new designer product line at the end of 2022,

i.e. the cross-platform interactive applied design with Unity as the center ofdevelopment. We also create the first tour application named "DREAMOJO",
in which the players control their digital characters to explore this enchanted dream world and experience the meditative land in an interactive and immersive way,
roaming the layered and colorful scene with boundless imagination.
This App will soon be available on App Store, by which time we will start an experimental and innovative journey together!
PORTRAIT ACQUISITION
人像采集
对目标人像进行多次360度照片拍摄采集,精确捕捉人像五官细节特征,重塑并还原头部的三维模型。
-
The target face is scanned 360-degree to accurately capture the detailed facial features and restore the 3D model of the head.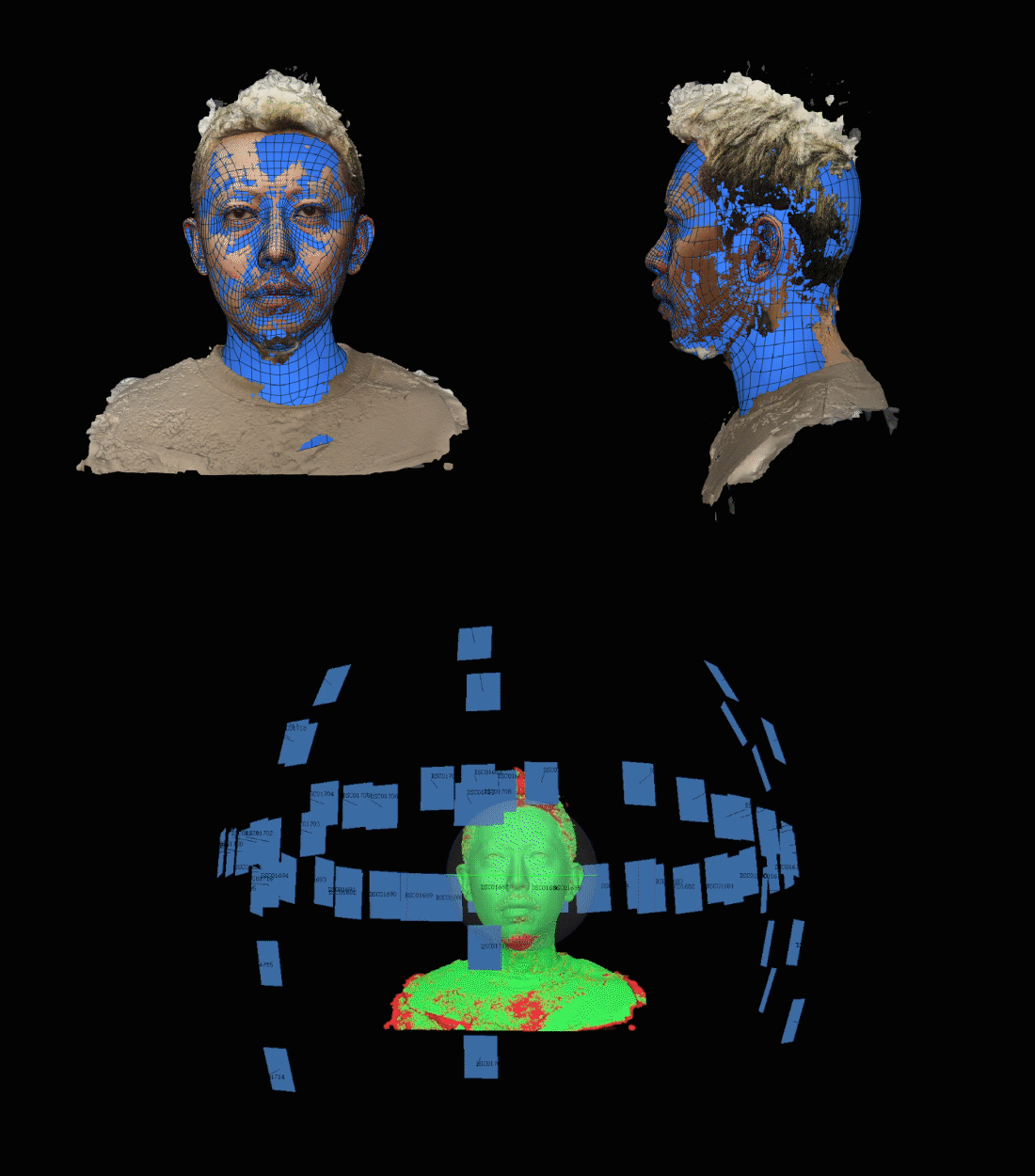 CHARACTER SETTINGS
角色设定
细化人物皮肤、毛发、纹身等外观特征。
-
The skin, hair, tattoos and other features of the characters are represented in detail.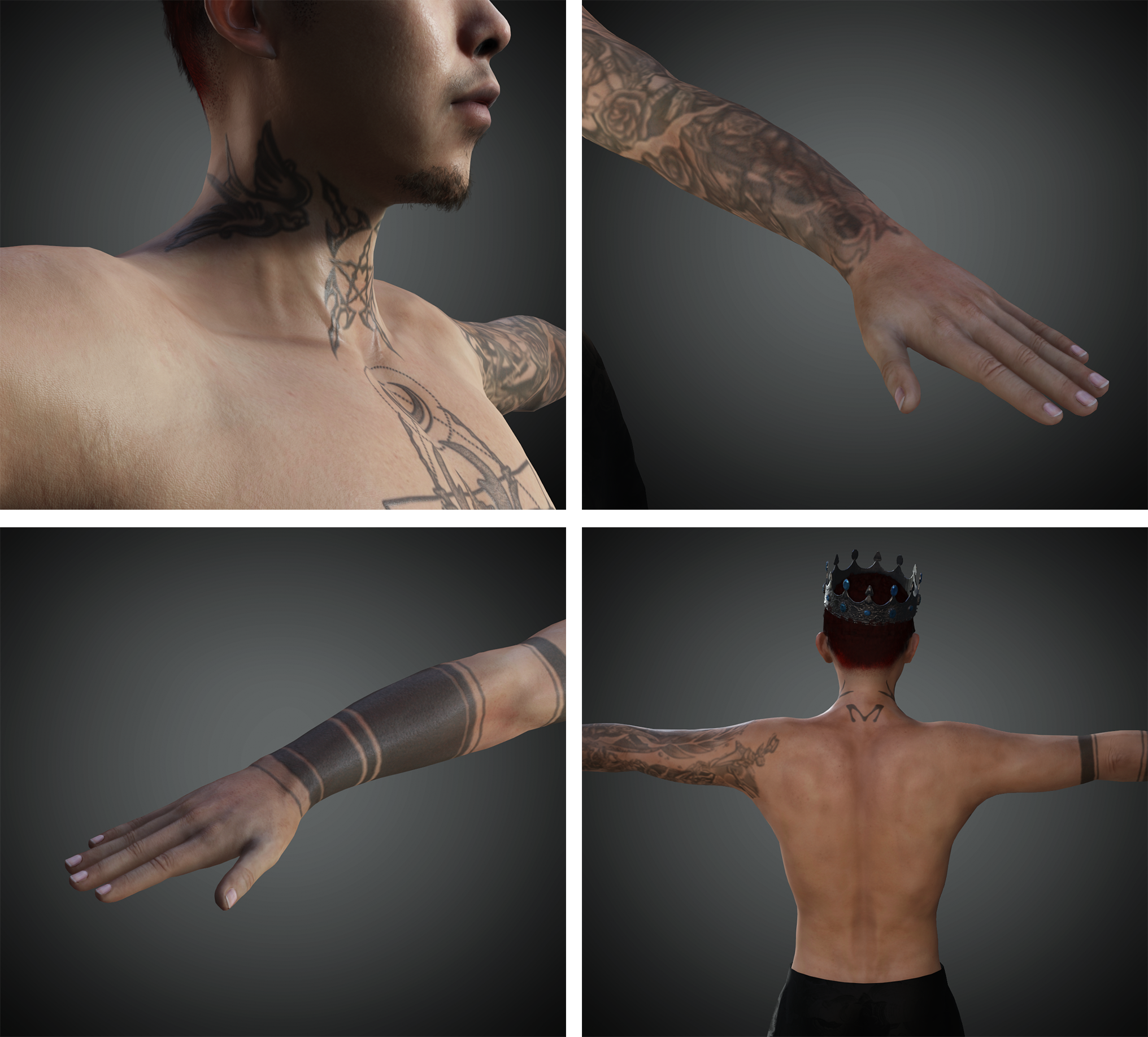 融合浪人、嘻哈、迷幻的服饰搭配,塑造更鲜明的人物风格。

-
It combines the costume and accessories of ronin, hip-hop and trance styles to shape the characters in a more distinctive manner.
SCENE DESIGN
场景设计
场景概念设计将"梦境孤岛"作为视觉感官主体,以人物雕像、蘑菇树、发光体、游走巨物等元素作为"现实与梦境"的媒介,使游览者置身于迷幻的"梦境"投射场景中。
-
The scene design takes "Dream Island" as the main visual sensory body, with statues, mushroom trees, luminous bodies,
wandering giants and other elements as the media of "reality and dream", guiding the visitors to this illusive scene mapping the "dreamland".
CONCEPT
MOJO STUDIO开启该项目的初衷,是希望能将设计品牌独有的先锋美学,以更前卫、多元、数字化的形式进行演绎。
目前技术上已具备虚拟场景搭建、3维真人数字化重塑、实时动态交互、多体验渠道(ios、android、mac、pc)等,
也能更好地帮助个人艺术家或商业团队实现线上的交互展示,如:可拓展交互的数字展厅、线上演唱会、线上娱乐比赛等。
MOJO STUDIO团队也欢迎有意思的品牌及团队,来与我们进行更多的关于线上交互设计的灵感碰撞。
-
MOJO STUDIO initiated this project with the intention of interpreting the unique, avant-garde design aesthetics of the brand in a more diverse and digital form.
We have already achieved virtual scene construction, 3D digital remodeling of real persons, real-time dynamic interaction, multiple experience channels
(ios, android, mac, pc), etc., and are able to help individual artists or commercial teams better realize online interactive display like an interactive digital showroom,
online concert, and online entertainment contest. MOJO team also welcomes interesting brands and teams to exchange with us your inspirations for online interactive design.