FANTASY GALLERY是成都麓湖A6公寓联合一筑一事打造的实验性住宅设计项目。总面积约170平方米。服务对象是NOX CLUB的主理人。主理人希望可以通过此次设计传达意识化/场景性/生活感。MOJO STUDIO的设计团队从以上三个关键词出发,细化空间在不同时间,不同功能属性需求条件下的状态。观念影像主要以呈现空间灯光变化为主,还原运动模块和透明屏幕上的变换图像。影片最后以24小时为周期呈现整个室内从早到晚的视觉效果。
-
"FANTASY GALLERY" is an experimental residential design project created by Chengdu LUHU A6 apartment combined with YIZHUYISHI. The total area is about 170 square meters. The service object is the manager of the NOX club. The manager hopes to convey consciousness/scene/life through this design. Starting from the above three keywords, MOJO STUDIO's design team refined the state of space under different times and different functional attribute requirements. The concept video mainly presents the space light change and restores the transformation image on the motion module and transparent screen. The video finally presents the visual effect of the whole room from morning to night in a 24-hour.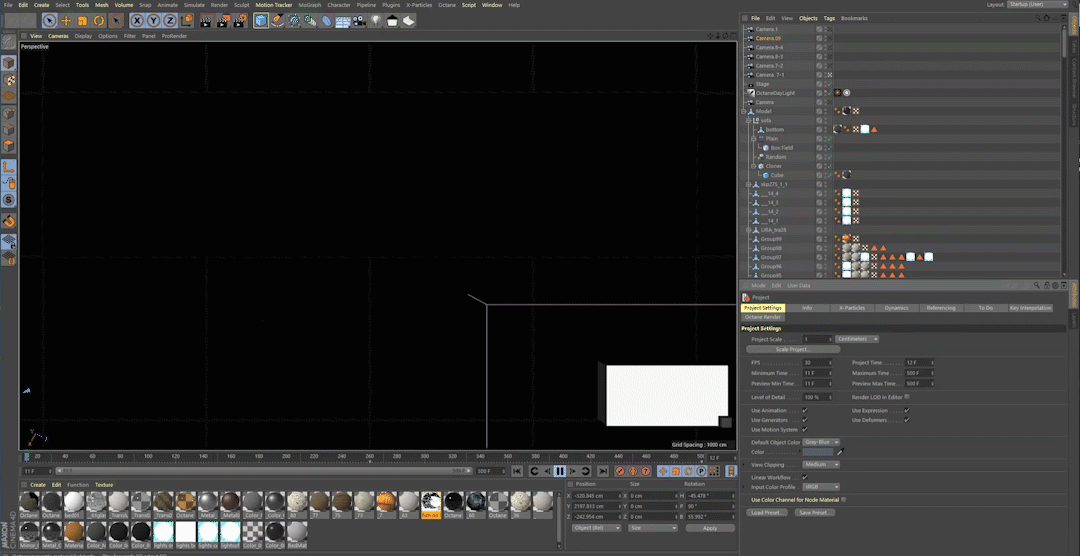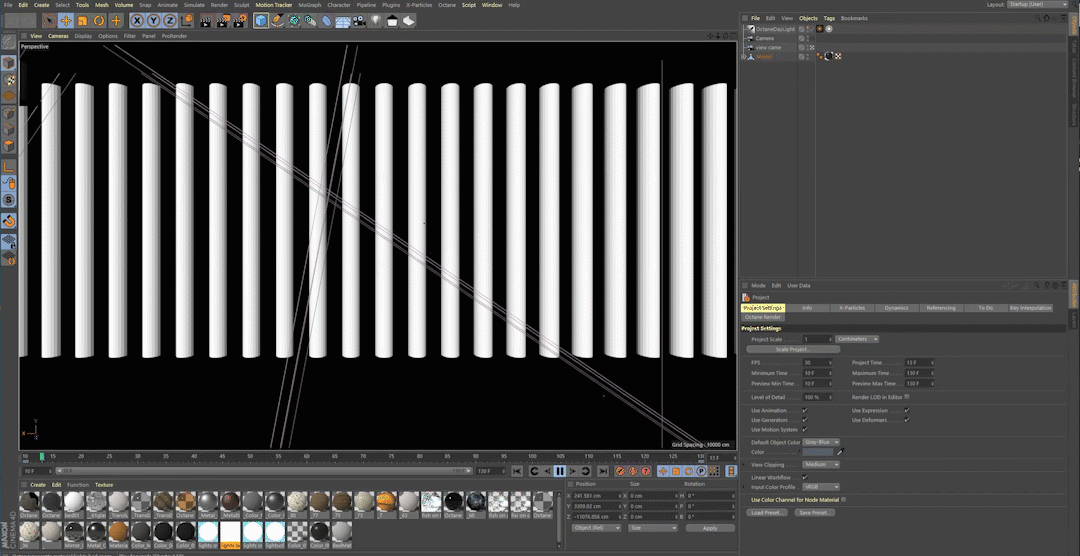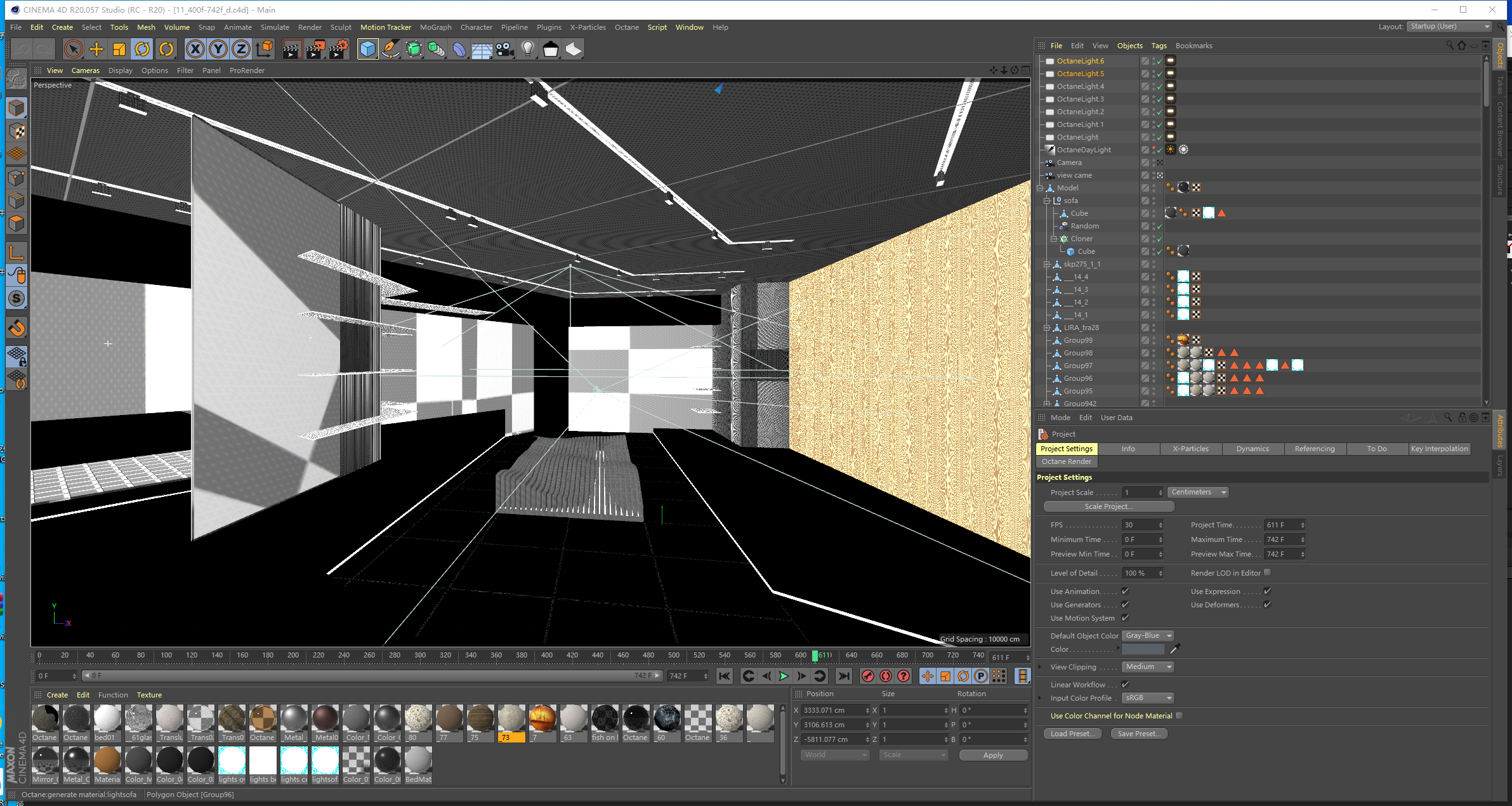 空间依据自然时间的三个阶段:白天、黄昏和夜晚为空间打造具有变化和高适应度的光照布局。观念影像中用灯光色温和亮度的变化体现不同时间段的氛围。此次项目的设计背景是对未来生活的畅想。对比于日益繁忙的工作和复杂的社交环境,家的定义就变得更为简单纯粹,它是一个治愈自己的平静空间。影像视角缓慢穿梭于室内空间中,增强沉浸感的表现。
-
According to the three stages of natural time: day, dusk, and night, space creates a variety of light layout with high adaptability. The change of color temperature and brightness is used to reflect the atmosphere of different time periods in the concept video. The design background of this project is the imagination of future life. Compared with the increasingly busy work and complex social environment, the definition of the home becomes more simple and pure. It is a peaceful space to cure oneself. The video angle slowly shuttles through the indoor space to enhance the performance of immersion.
特殊状态 NIGHTCLUB
电子屏幕的运用体现了设计团队对于未来生活方式的猜测,以动态的形式赋予空间生机。影片中穿梭于透明屏幕间的金鱼就是对落地窗上的透明屏幕的展示。还原当居住环境被增添有生命力的图像时独有的视觉生态。
-
The use of electronic screen reflects the design team's speculation about the future lifestyle, giving space vitality in the form of dynamic. The goldfish shuttling in the video is the display of the transparent screen on the French windows. Restore the unique visual ecology when the living environment is added with vivid images.