Client: Macartosh books&Gallery | 迈卡托什书廊
Location : ChongQing,China | 重庆两江新区精信中心

Design : 卿辉豪

Area : 500㎡

Photography : 邱天

Year : 2018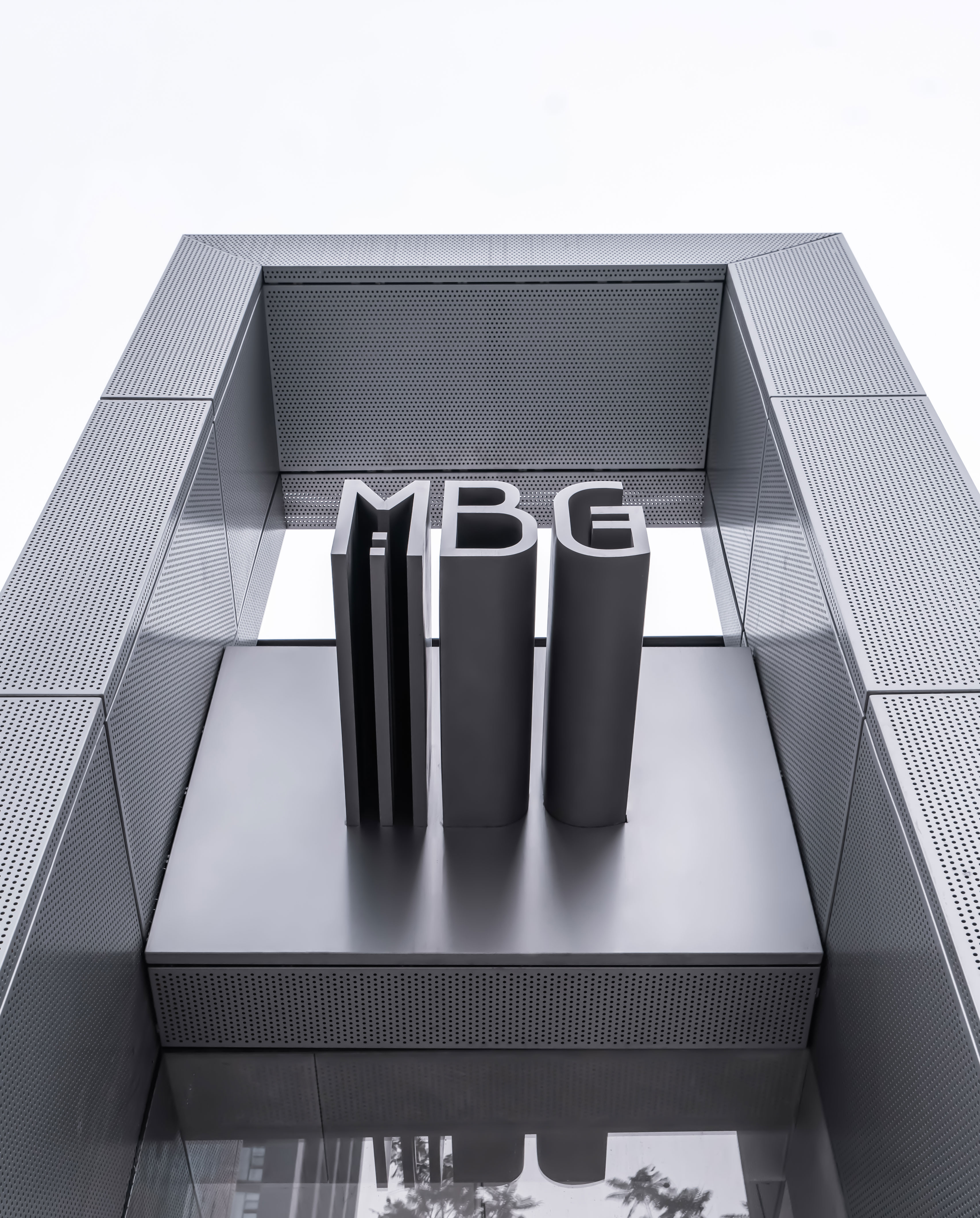 有别于大部分的书店,迈卡托什书廊作为一家复合功能的集合店集玩具、书籍、咖啡、展厅、艺术交流为一体,在现代高强度的工作之余,为人们提供了更多的体验可能性。

Unlike most bookstores, the Macartosh Book & Gallery is a multi-functional collection store. It combines toy store, books shop, coffee, and art exhibition halls to provide people with more possibilities to explore and relax after the high-intensity work in the modern society.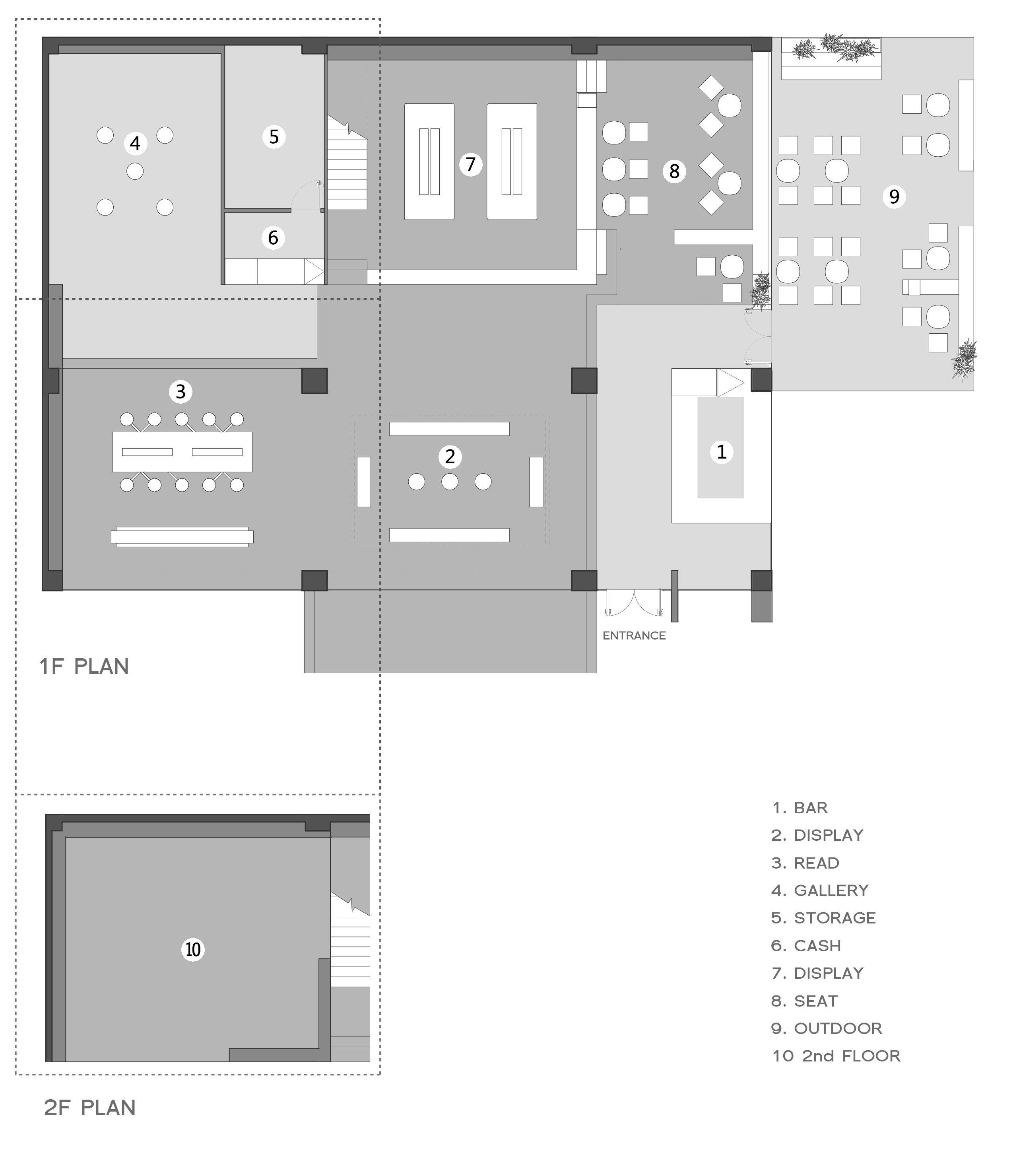 POSITIVE
MODEL
空间主要以干净明亮的材质为基调,色彩的部分更多的留给琳琅满目的展示品。透明玻璃的外立面让街外行人能一览室内活动,夹层下方作为展厅空间,会不定期的更换展览来吸引更多人群的参与。夹层上方作为可变空间,或许是一个小型的salon,或许是一场温馨的读书会,充分考虑经营的需求,为经营提供了更多的灵活性。
The space is mainly based on clean and bright materials. The coloration of the space mainly comes from the wide range of display products. The facade of the clear glass wall allows pedestrians on the street to see indoor activities. The space below the mezzanine serves as the exhibition space, and the theme of the exhibition changes occasionally to attract more people. Above the mezzanine, there is an undefined space. It can serve as a small salon or a warm reading club, fully considering the needs of the business to provide more flexibility for operation.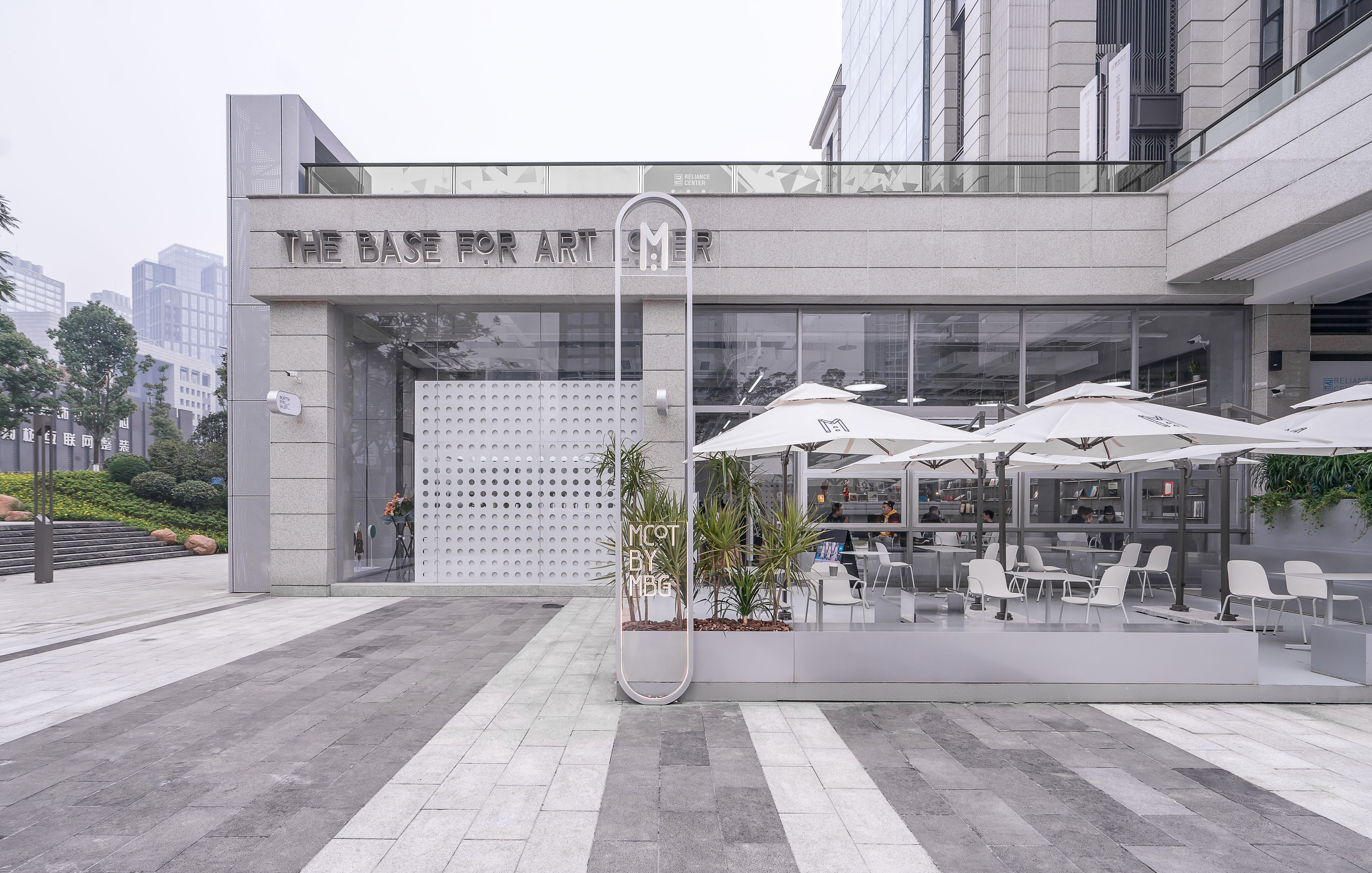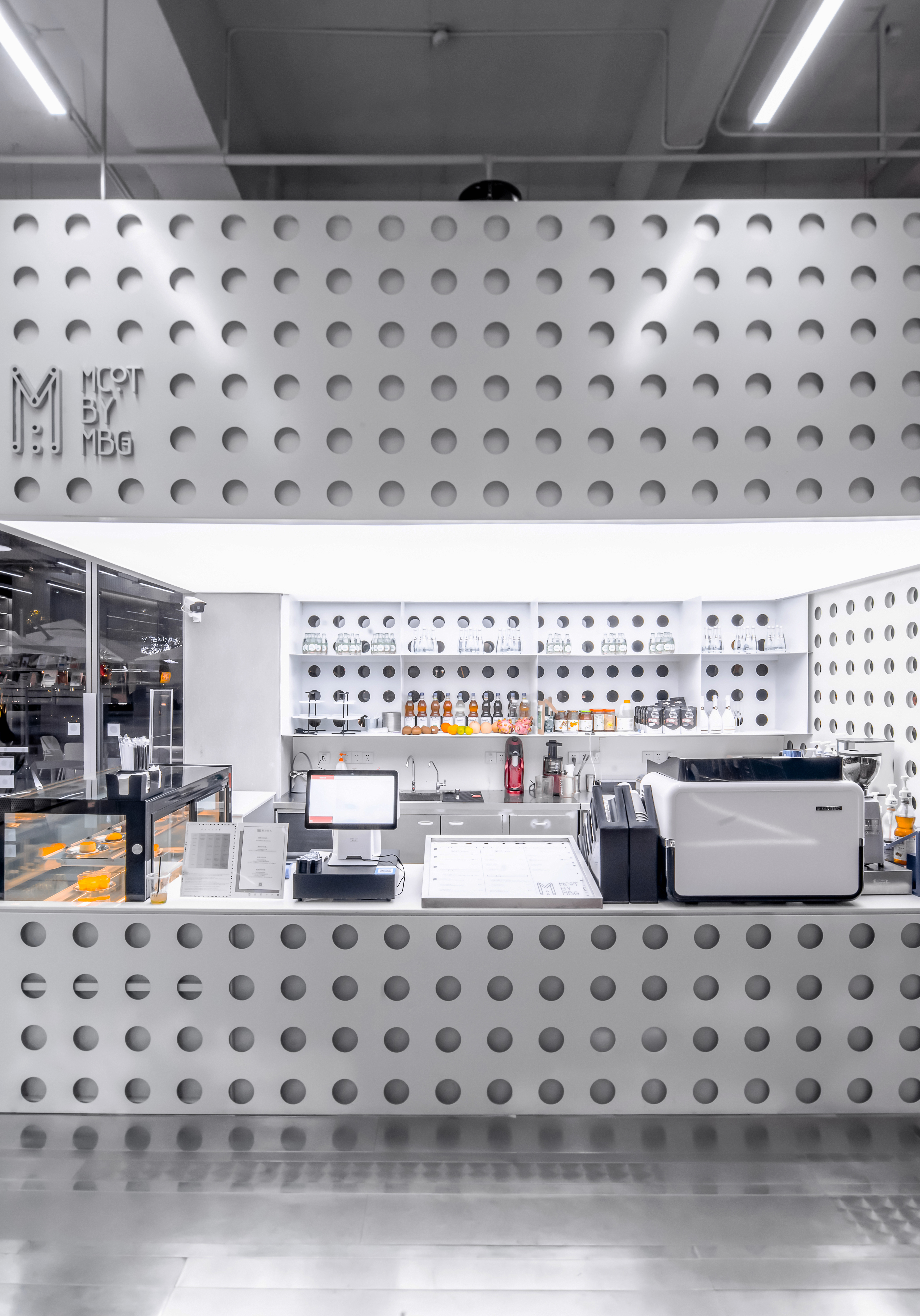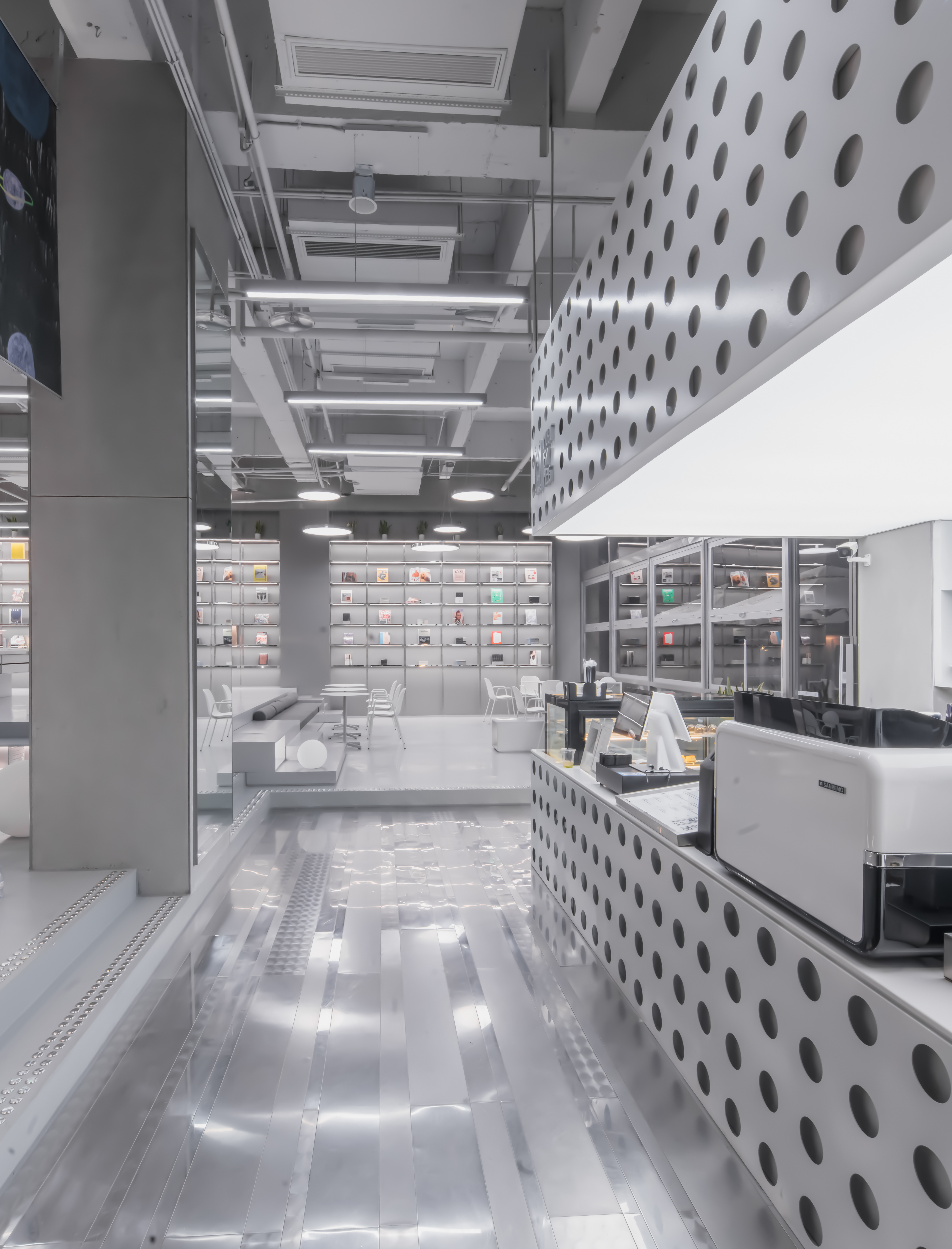 为了激发来客表演或观赏的欲望,在原本单一的空间结构基础上局部空间做了抬升,利用抬升的层次划分出空间的不同功能。不同的分区之间用多种座位方式衔接,以不同的坐姿引导人们更自然的交流,有随地可坐的台阶,也有多变的大长桌,还有窗户下方座位。当电动窗户开启时户外座位区自然地与室内融为一体。

In order to stimulate the customer's desire for performance or viewing, it has raised the local space on the basis of the original single spatial structure, and used the ascending hierarchy to divide different sections of the space. Different sections are connected by multiple seats to guide people's communication. There are steps to sit on, changeable large tables and seats next to the window. When the electric window is opened, the outdoor seating area and the indoor become one connected space.