Project Details :
Location : Wuhan,China | 武汉德成国贸中心
Chief Designer & Team : MOJO Dr.Hoo 卿辉豪 邱天 AQ 王欢 李世杰
Area : 3000㎡

Photography : 邱日培 N⁺STUDIO
Year : 2019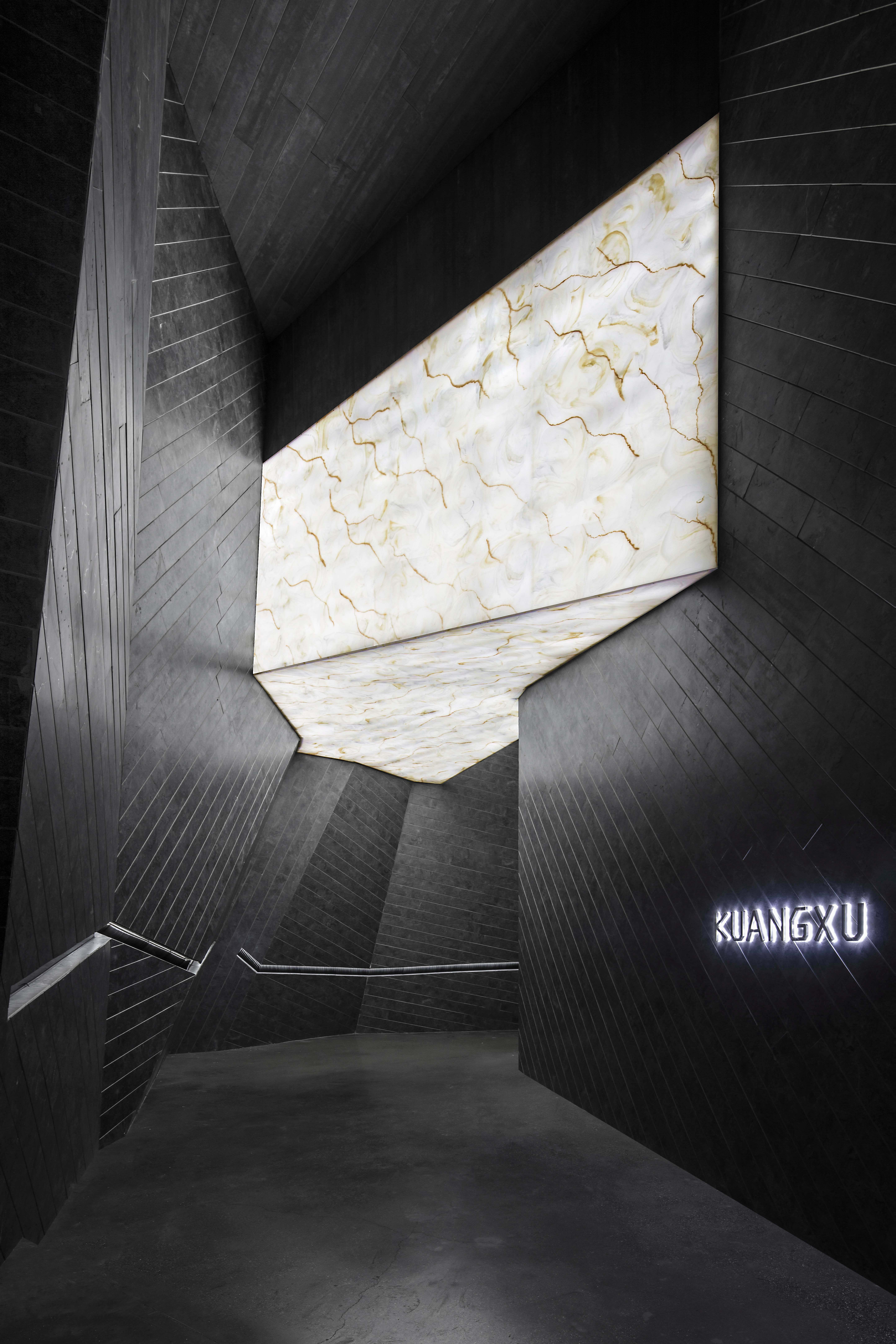 光虚,以光的坠落,堆砌在空间之内,将感官体验作为主导承载物理微观的概念。在这里,我们更愿意突出"空"与"光"在建筑里的交错与重叠,通过空间内光的组合平衡给予多维度视觉环境独特的美感,从而引出对"墟"的直观感受。再用基本造型变化来达到视知觉更强烈的冲击力,让人穿梭于光影和虚实之间,是对万物尘埃的发想,体验即是时间。
KUANGXU which piled up in space with the falling light, taking sensory experience as the dominant concept of carrying physical microcosm. In this space, we prefer to highlight the intersection and overlap of "empty" and "light" in the building, and give the unique aesthetic feeling of multi-dimensional visual environment through the combination and balance of light in the space, thus leading to the intuitive feeling of "ruins". Then use basic shape changes to achieve a stronger impact of visual perception, let people shuttle between light and shadow, fiction and fact. It is the idea of all things dust, which means that the experience is the time.