Client:BAR.MU
Location:水景瑭·Chengdu·China
Design: 大雄
Area : 320㎡
Photography: 邱天
video:阿星
Year: 2017
酒.色.财.气,山.河.文.章。
项目位于成都兰桂坊。整个项目主要以传统中式四合院落与现代材料相互融合后演绎出的一个日式whisky bar,展现出现代与传统冲撞之下的宁静和平缓。
Liquor. Emotion. Wealth. Qualities.
Bar Mu, located in the Lan Kwai Fong Chengdu. The whole project is mainly a Japanese-style whisky bar combined traditional Chinese quadrangles with modern materials, showing peace and quiet under the collision of modern and traditions.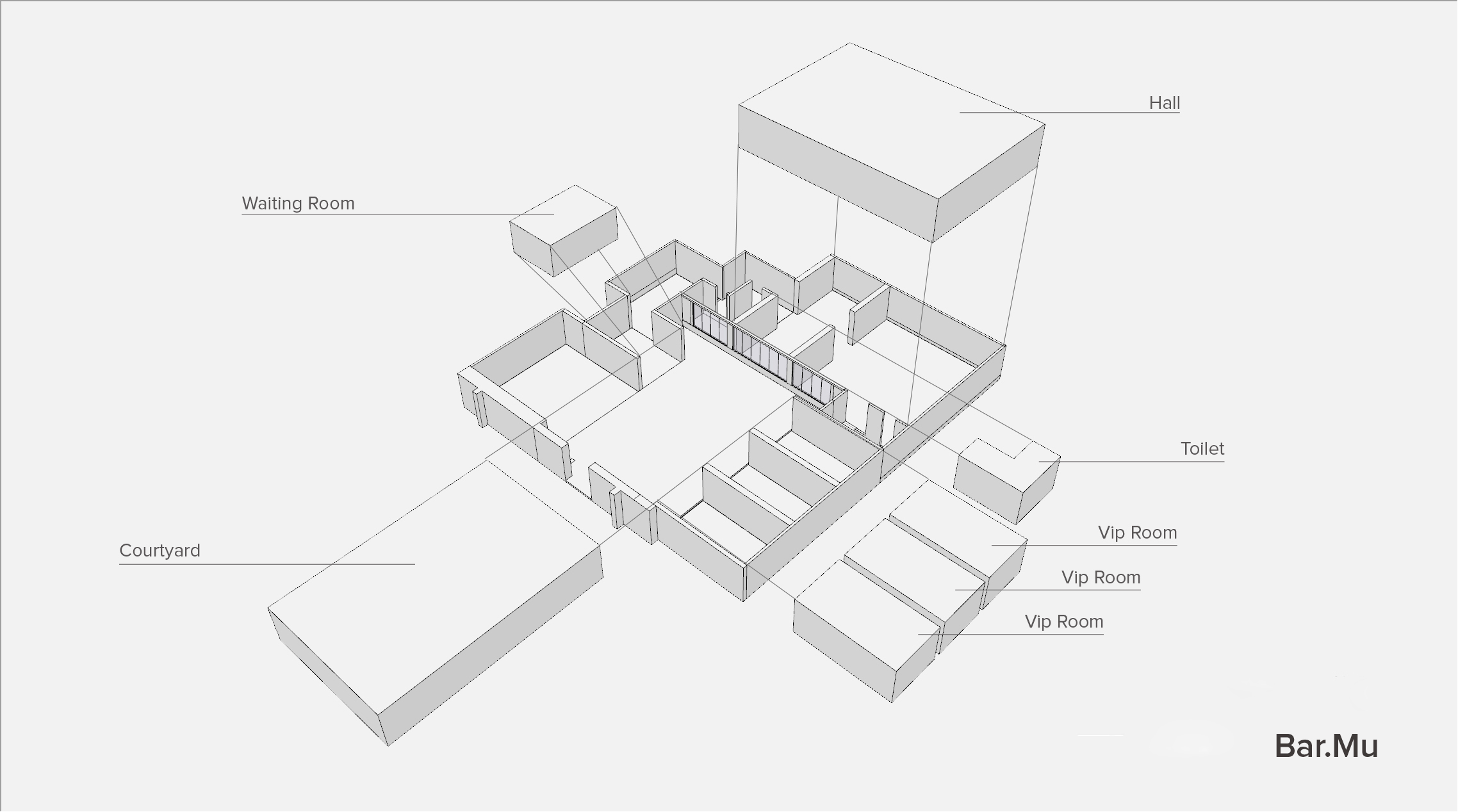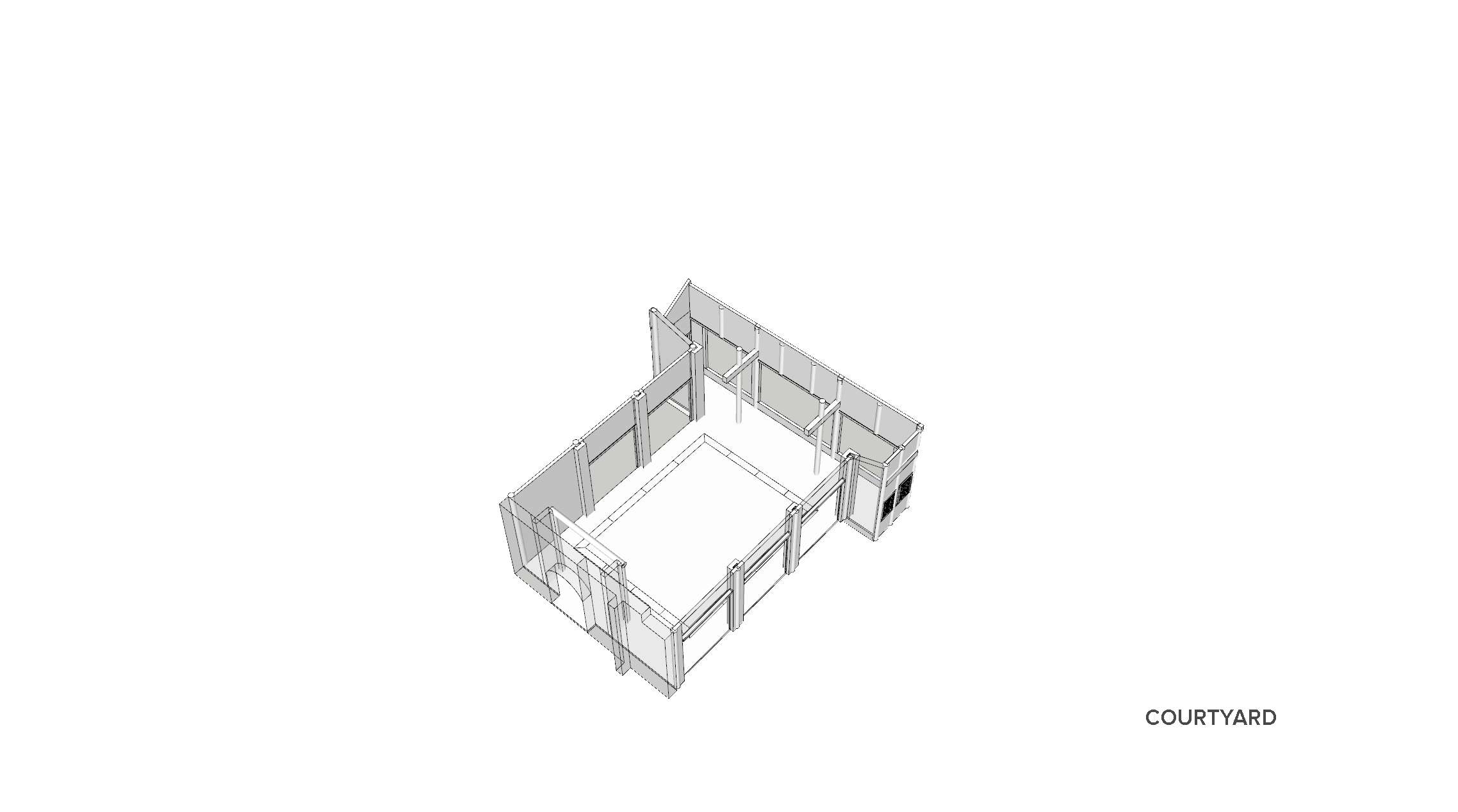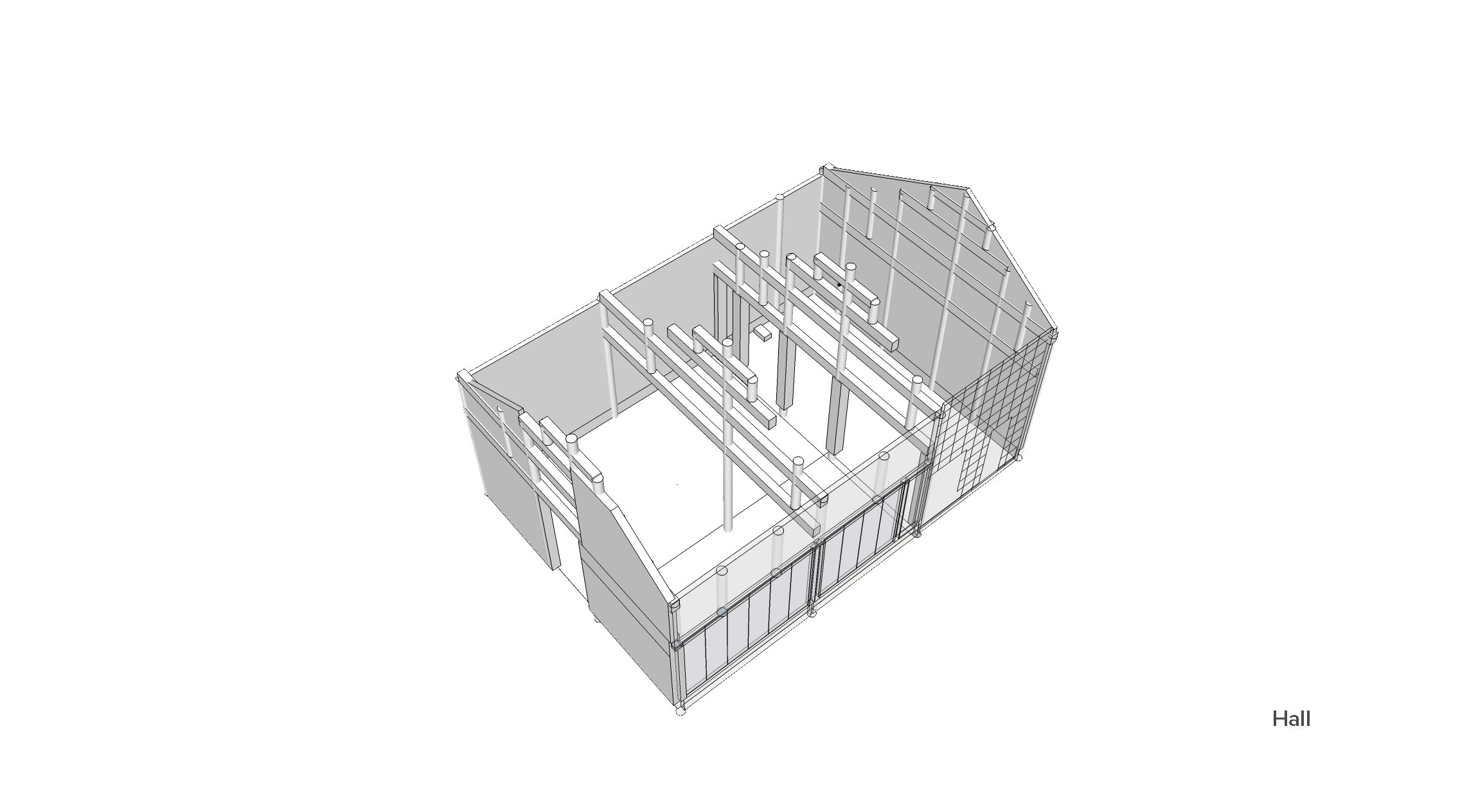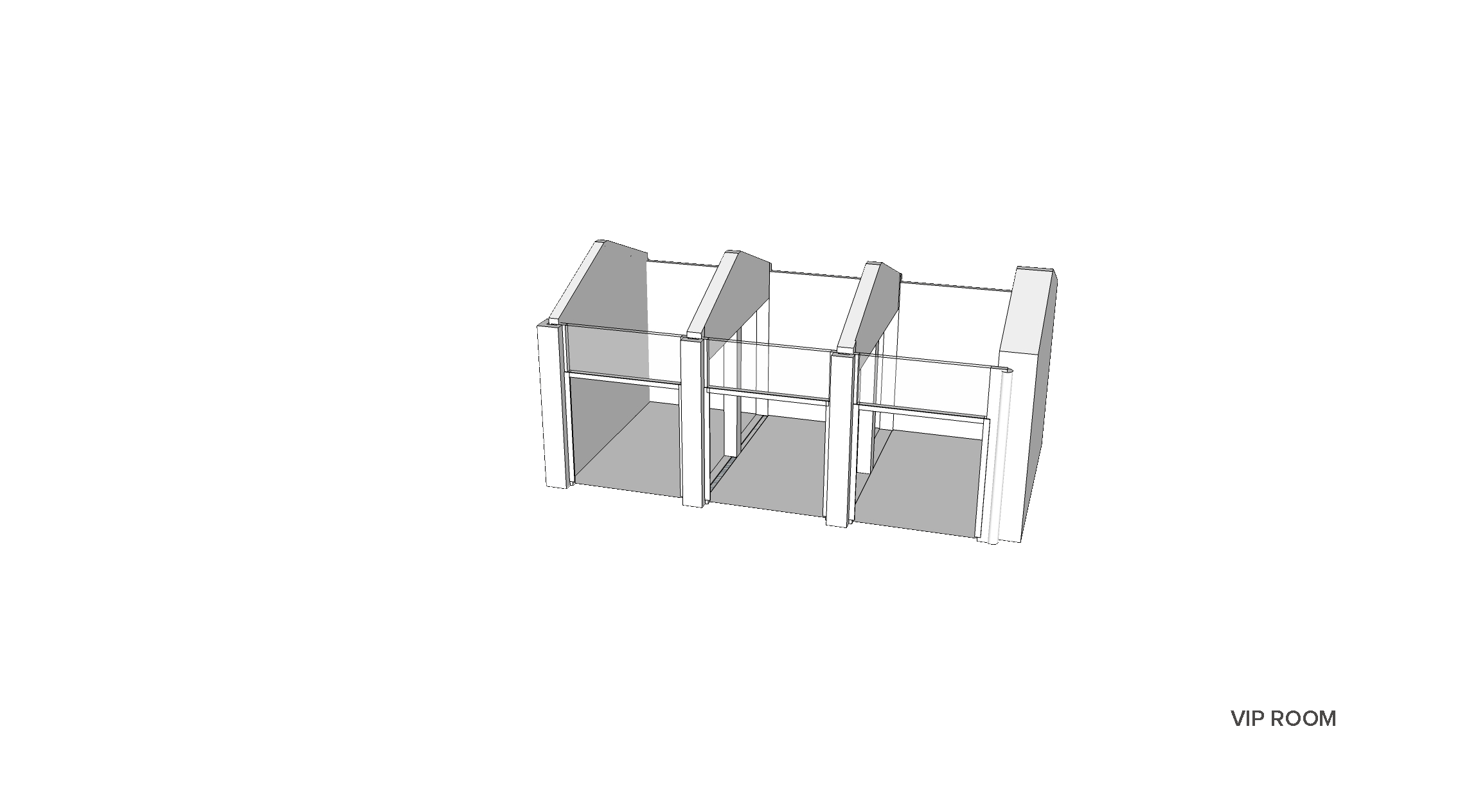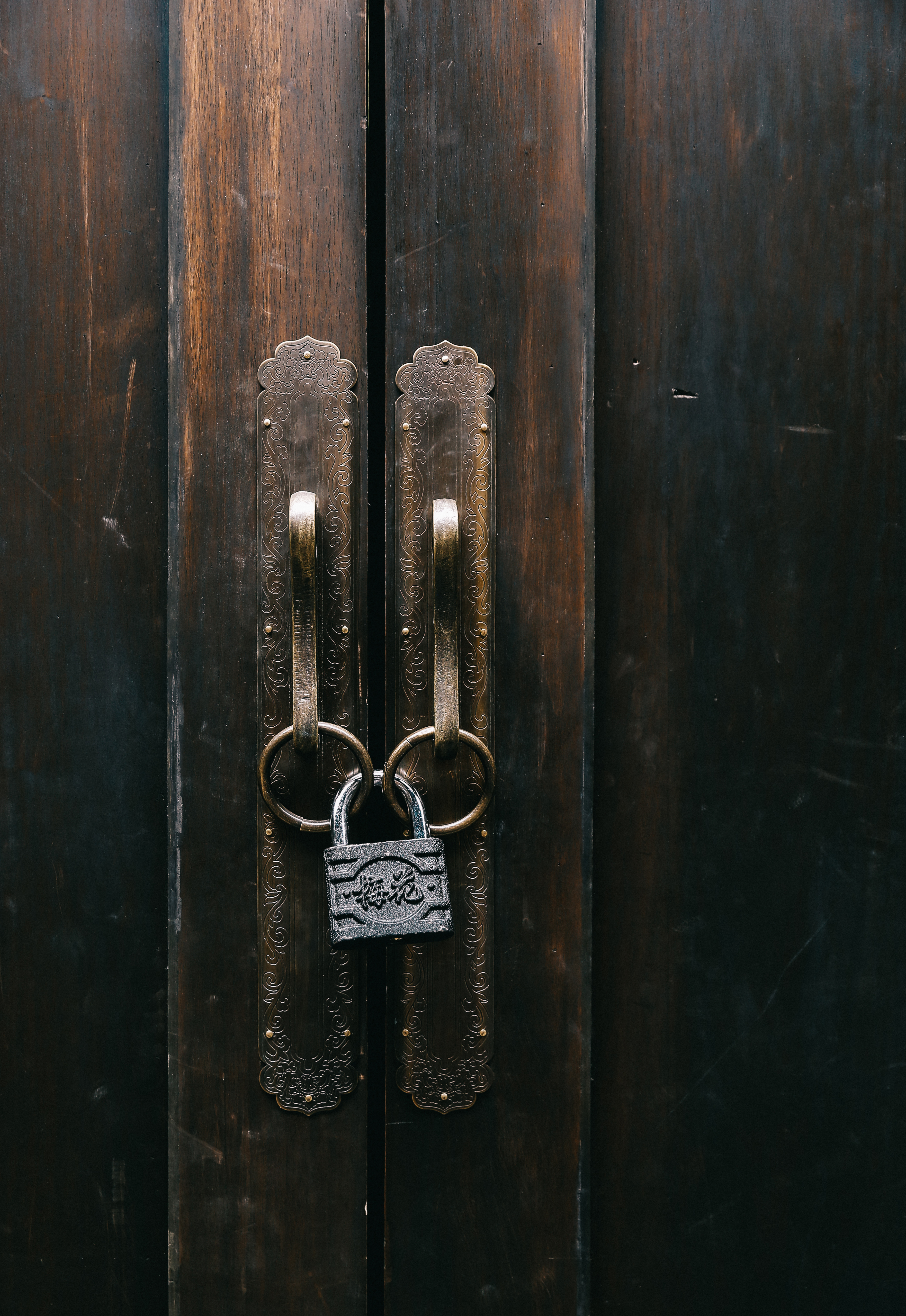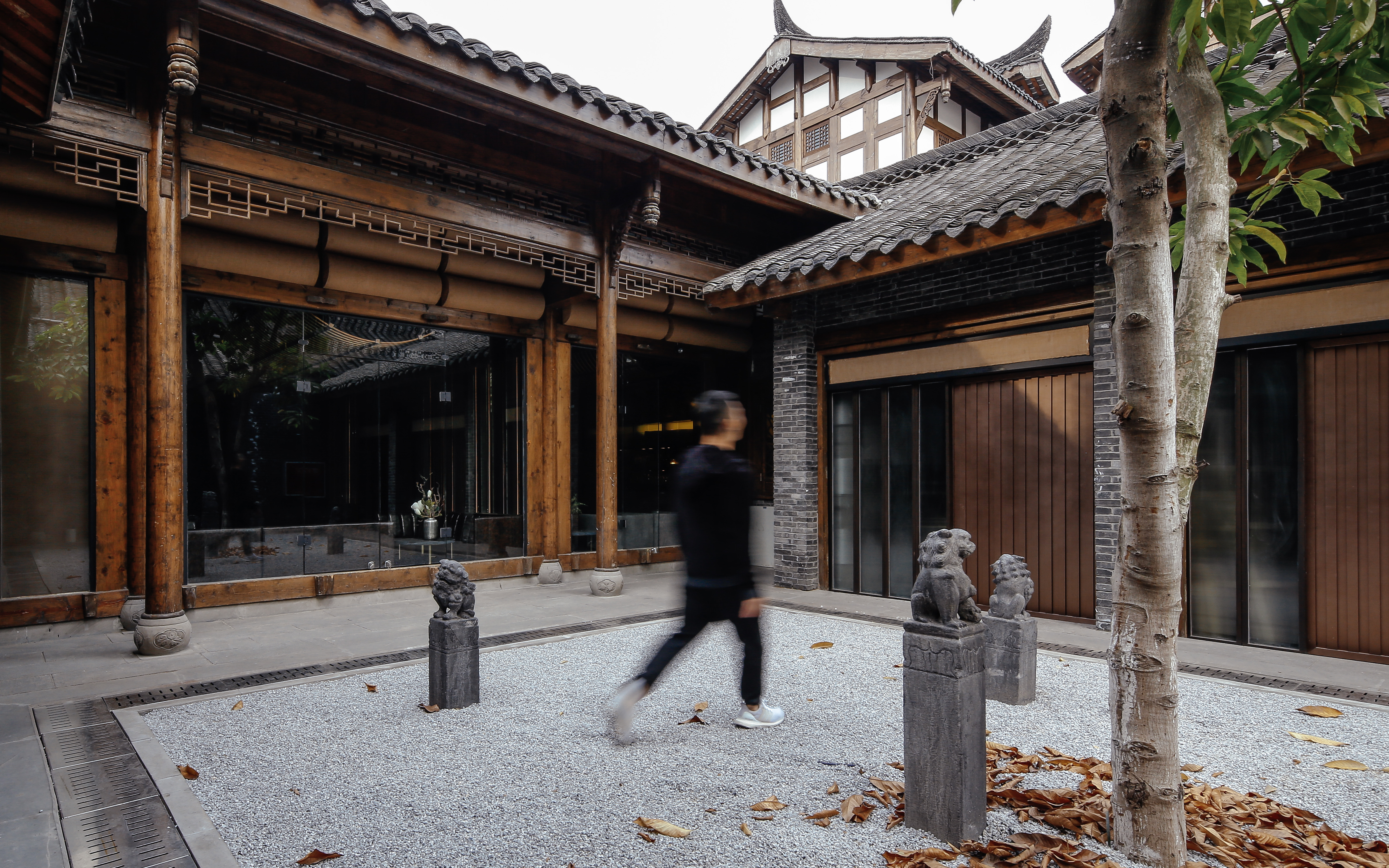 项目主体由内厅和三个独立的VIP包间组成。内厅分为等候区,卡座,吧台座和洗手间。从院落大门进入,穿过庭院和门厅,首先印入眼帘的是休闲等候区,这里提供单杯小酌。内部一条主道直达吧台,卡座分布于道路两侧,尽头的吧台布置延用了传统日本whisky bar的布置,加上吧台内bartender show专业的态度,决定了这里不是一家单纯卖酒的bar。
The Principal part of Bar Mu is composed of the inner hall(which is divided into waiting area, cassettes, bar counter and washroom) and three independent VIP rooms. Getting into the courtyard, go through it and the hall, the first area to be seen is the leisure waiting area, where provides a single cup of drink. An internal main road with cassettes aside goes directly to the bar counter,which is extended by the traditional Japanese whisky bar layout and professional bartender show.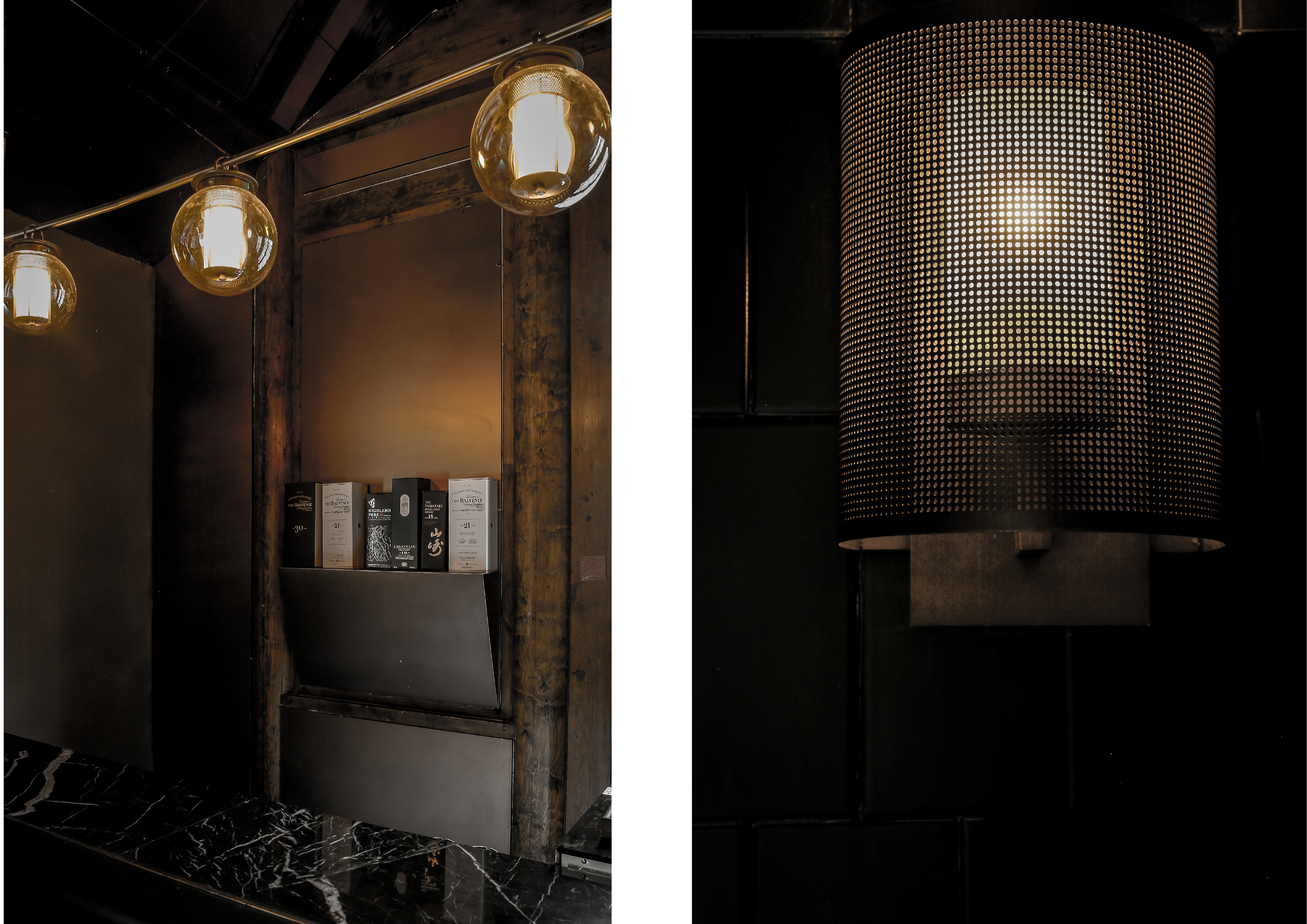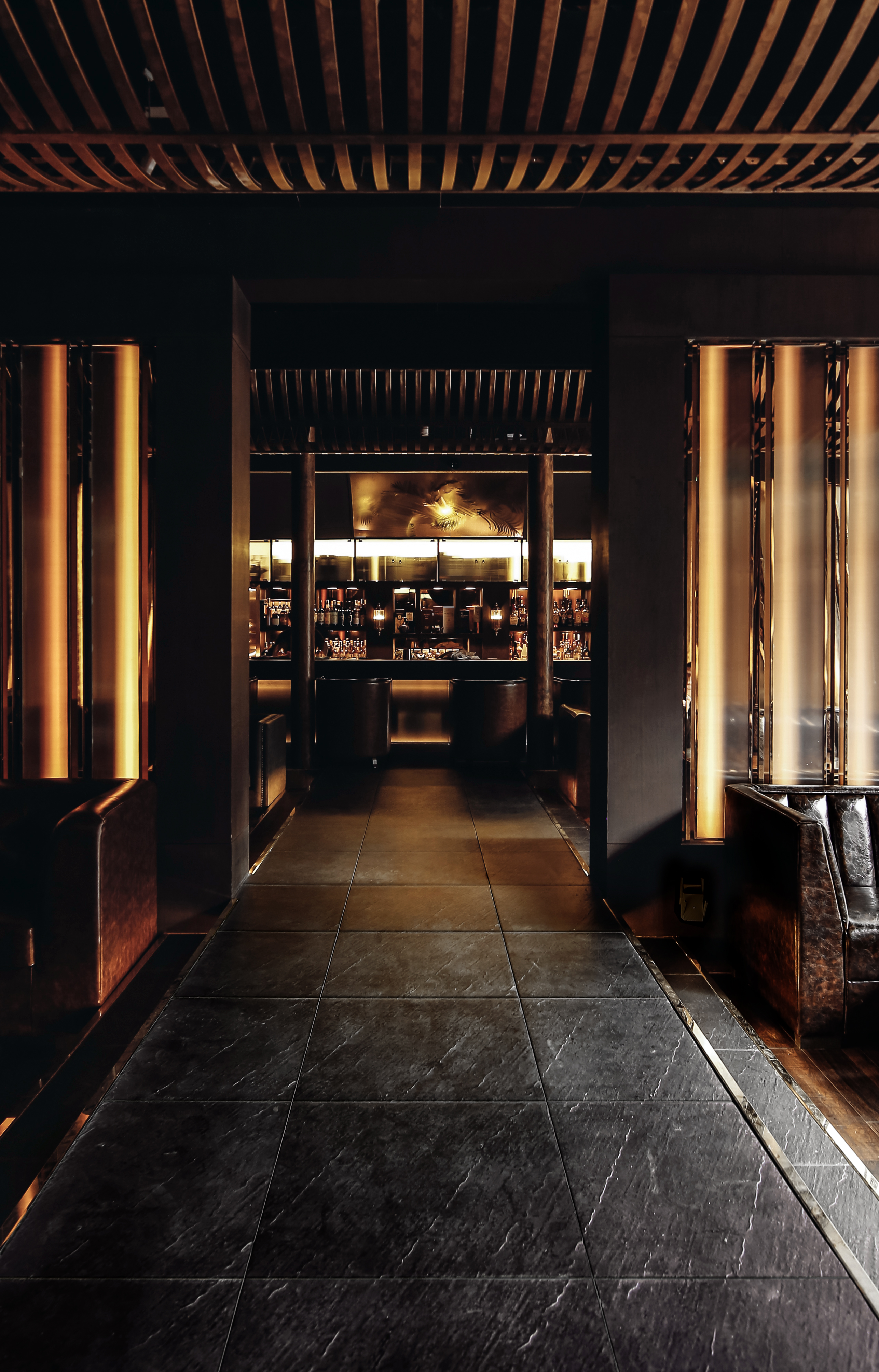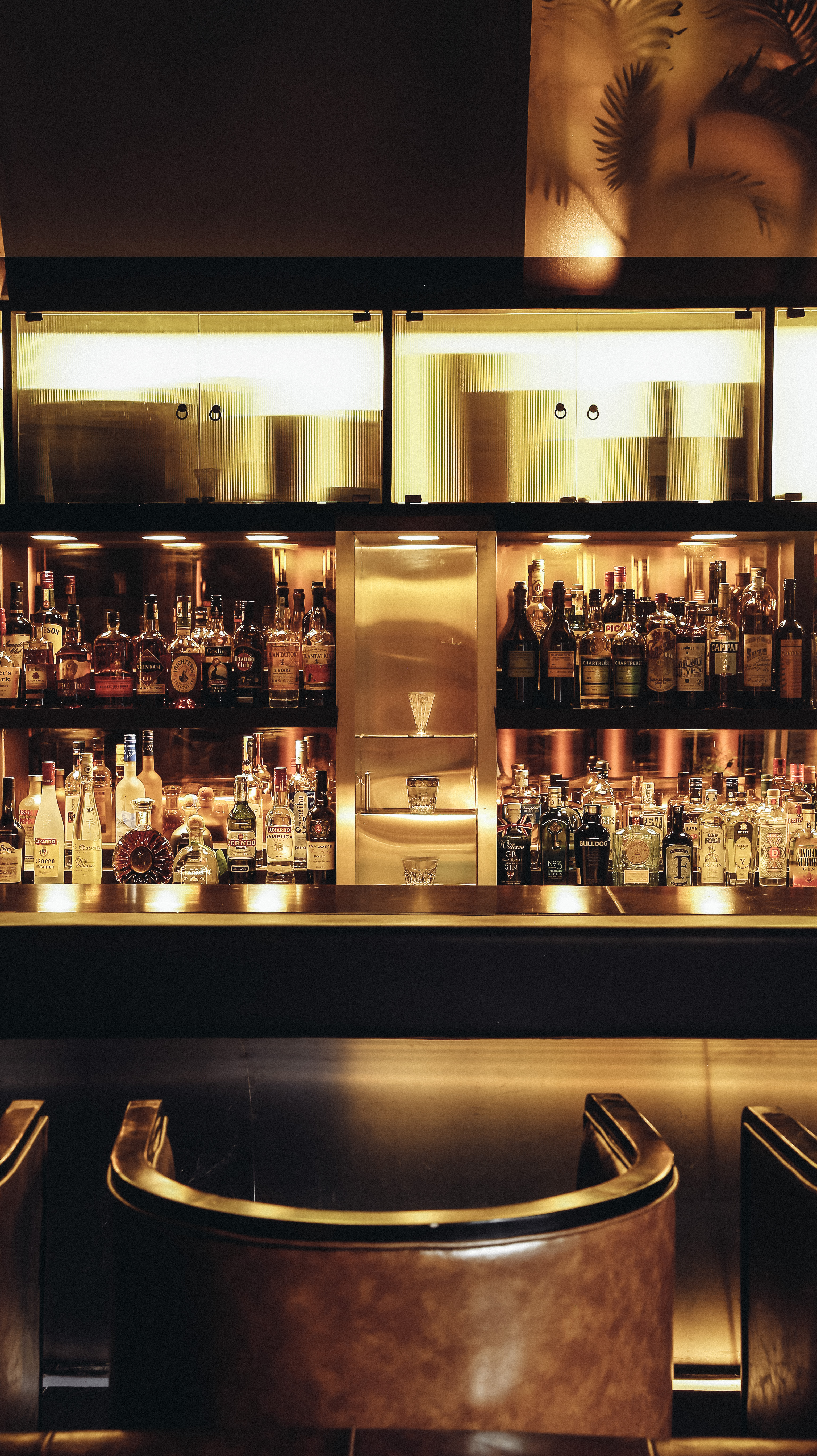 在设计中专注于对于"木"的理解,通过设计和工艺去表达木头的出生到死亡的整个过程, 压纹玻璃的隔墙中植物表达出木头的生命力,木头死亡后通过燃烧锻炼出的金属材质刚好可以诠释出时光流逝之后的陈旧感,木工板通过一系列的工艺达到厚重细腻的质感,加上整体室内的灯光只采用点光源照射,即使在嘈杂的环境中你也只能关注到自己面前的这一杯……

To focus on the understanding of "wood" through design, we use landscape plant、wood veneer palm oil and metal surface material to express the idea of birth and the death of the wood. Through a series of processes to achieve a thick and delicate texture of carpenter boards, with the point light irradiation, even in the noisy environment, people can easily pay attention to their own drinks…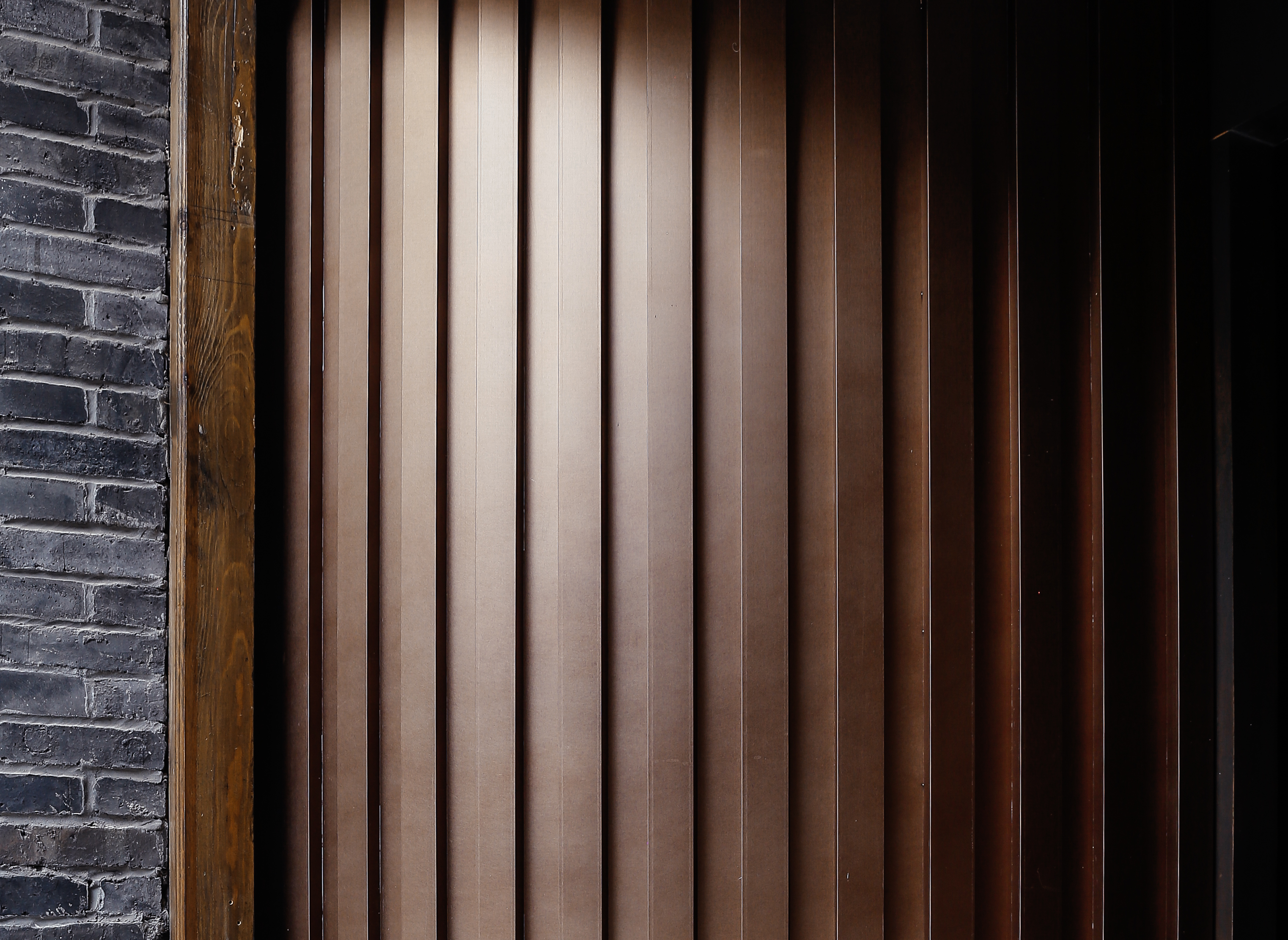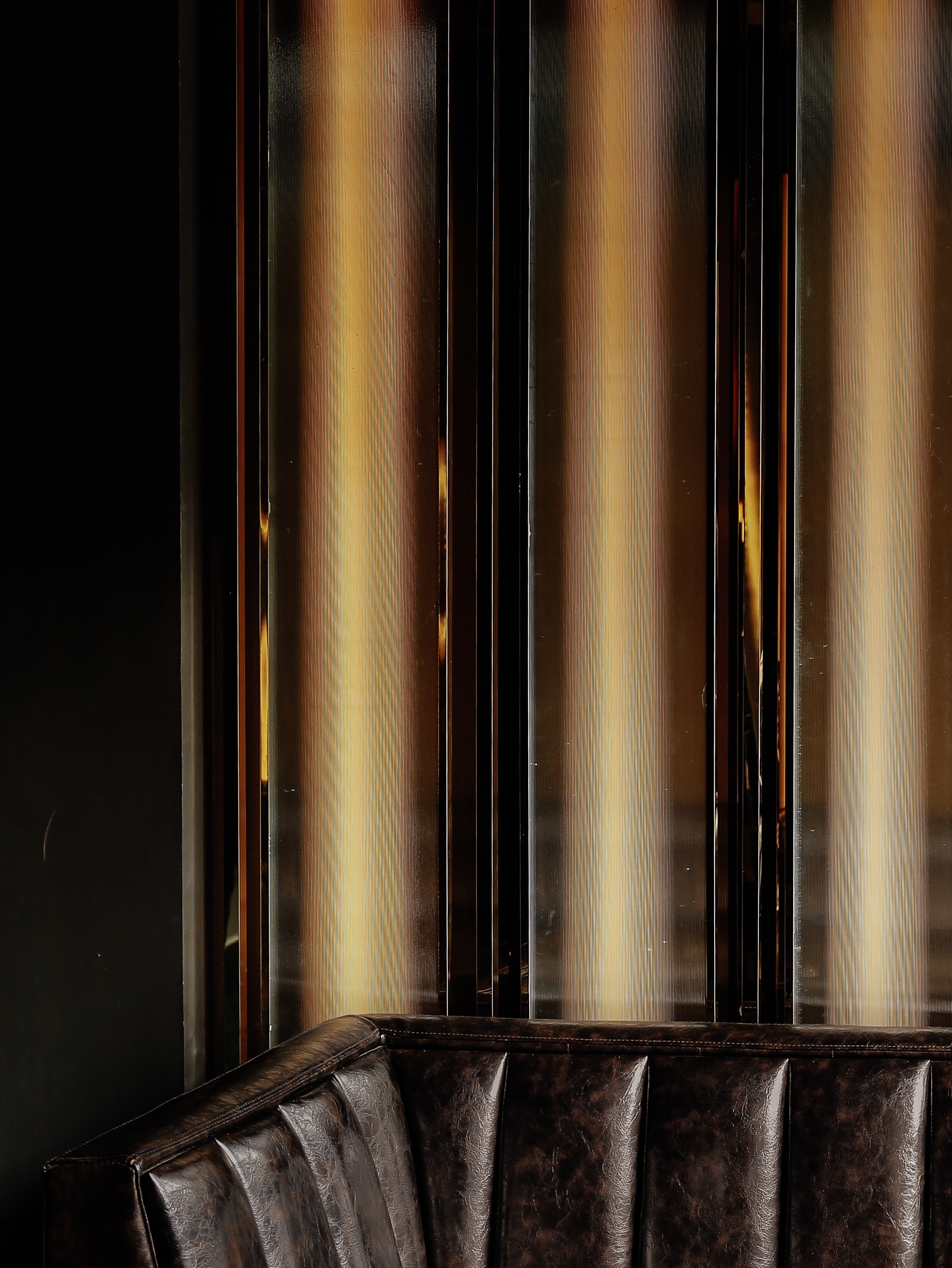 BAR.Mu成立开业后,每一次穿过兰桂坊的俗世浮华,人们都能体会到,一个传统而纯粹的四合院融合着whisky的外来血液给予人的敦厚、坚韧、醇熟和强大一系列心理感受。
After the establish of BAR MU, people would feel a sense of peace and quiet while walking through the Lan Kwai Fong because of the pure and traditional quadrangle architecture space.