PROJECT DETAILS
Location: 成都锦江区锦兴路68号COSMO
Chief Designer & Team: Mojo Wang | 邱天
CAD Designer: 熊锐
Photography: 形在建筑空间摄影-贺川
Area: 468㎡
Year: 2022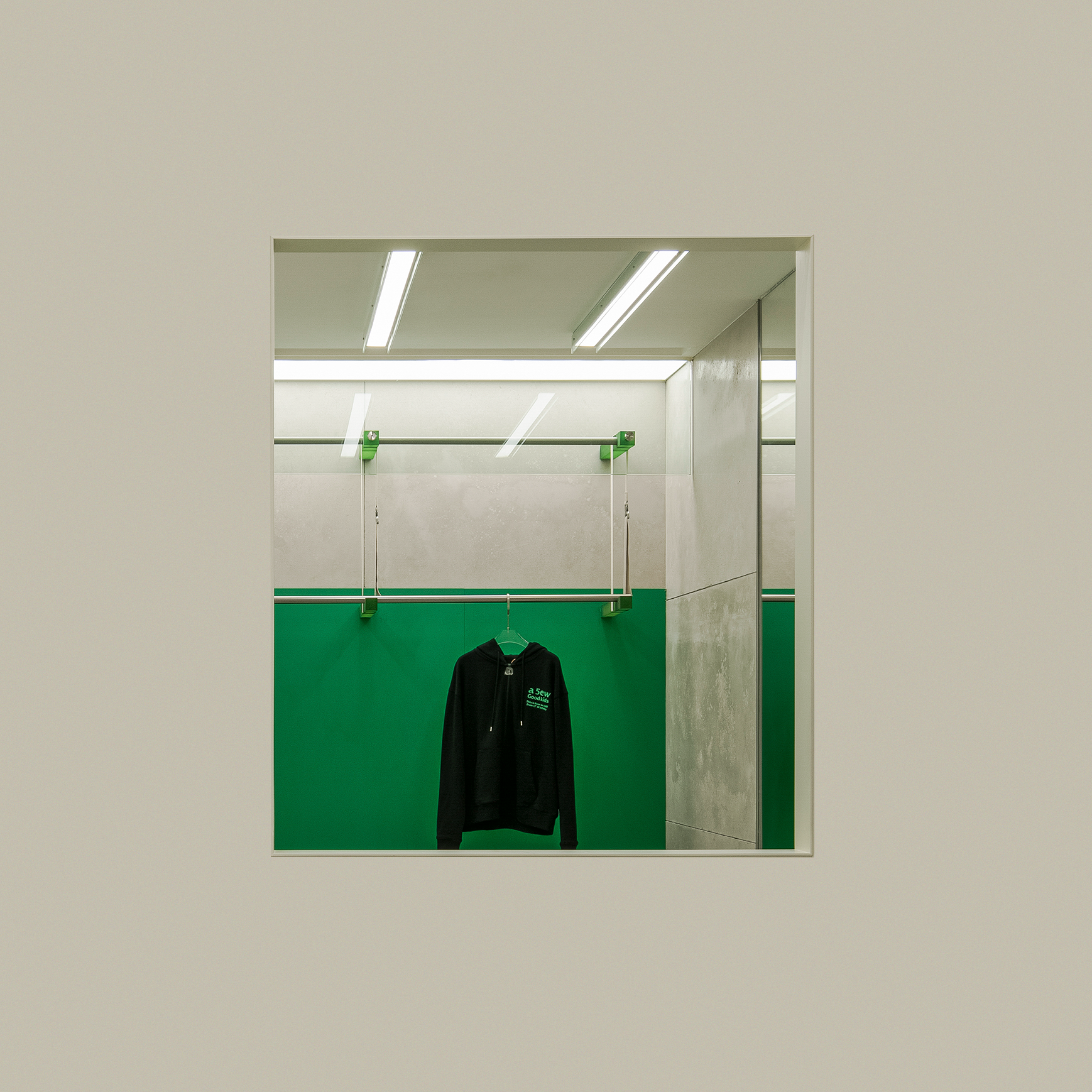 PROJECT OVERVIEW
盐市口是成都的老牌商圈,位于此的COSMO财富中心于2019年闭馆改造,
2022年以先锋时尚的全新面貌向公众开放,聚集了无数爱好潮流的年轻人。
最亮点的是入驻品牌,其中由说唱歌手马思维和主理人张弛共同创立的零售品牌A FEW GOOD KIDS,

简称AFGK,意为"少部分好孩子"。
邀请MOJO STUDIO为品牌打造一个以服装为载体,融合街头基因和生活态度的趣味空间。

-
Yanshikou is a long-established shopping district in Chengdu, and the COSMO Fortune Center closed for renovation in 2019
and reopened to the public in 2022 with a new look of pioneering fashion, gathering countless trend-loving young people.
The highlight is the brand, A FEW GOOD KIDS (AFGK for short), a retail brand co-founded by rapper Ma Siwei and manager Zhang Chi,
means "a small number of good children".
MOJO STUDIO has been invited to create a fun space for the brand with clothing as a carrier to blend street genes and lifestyle attitudes.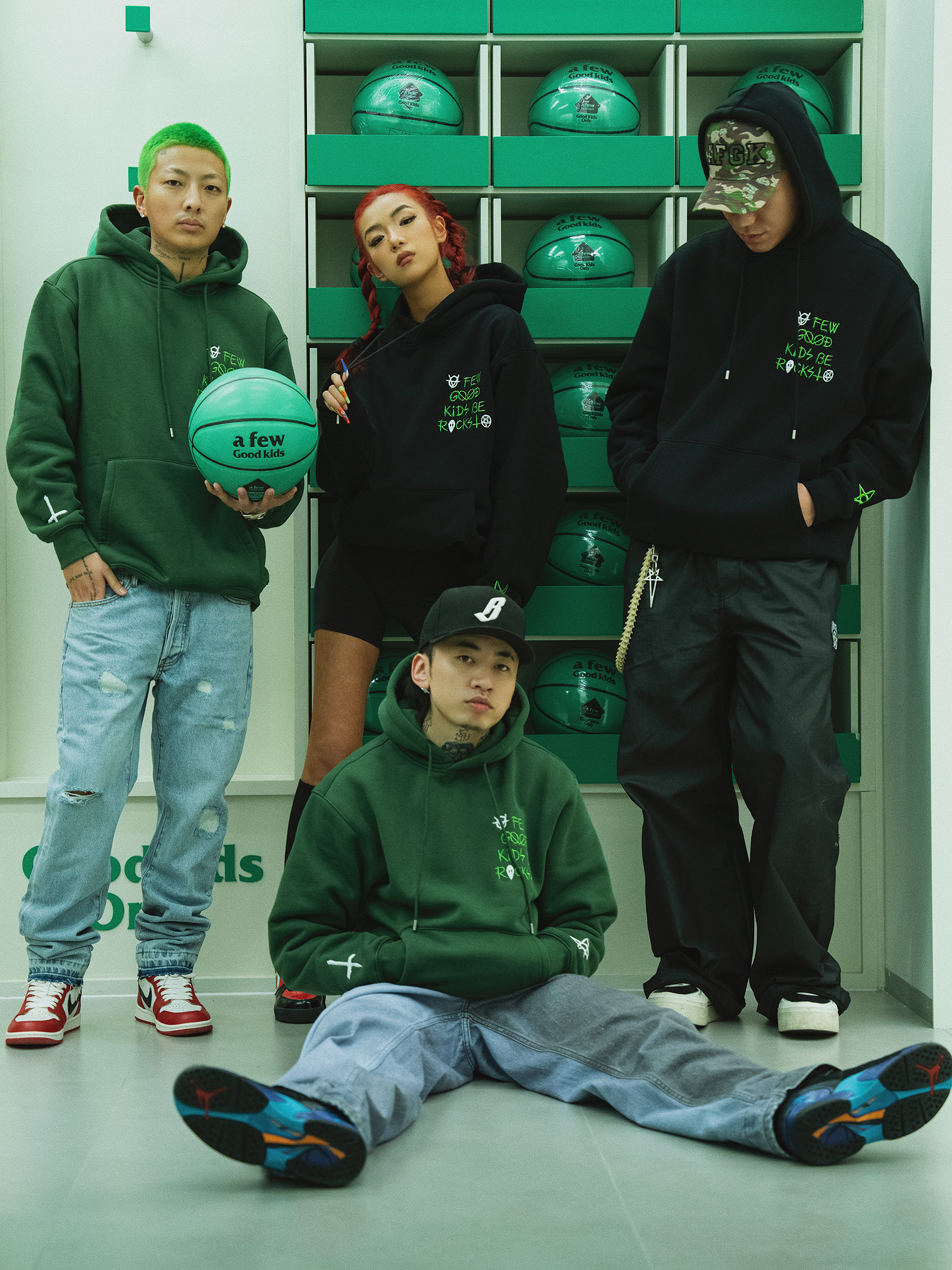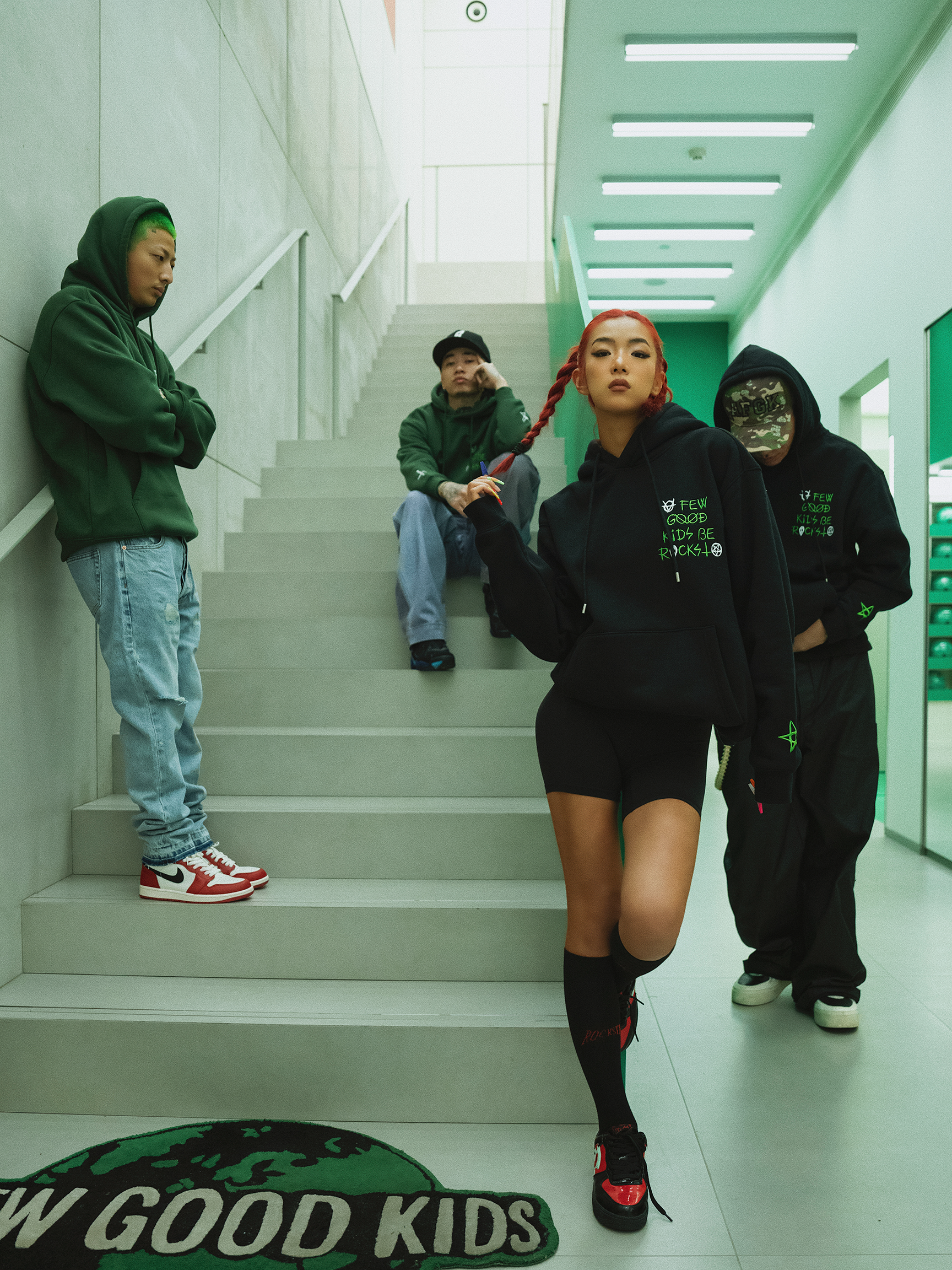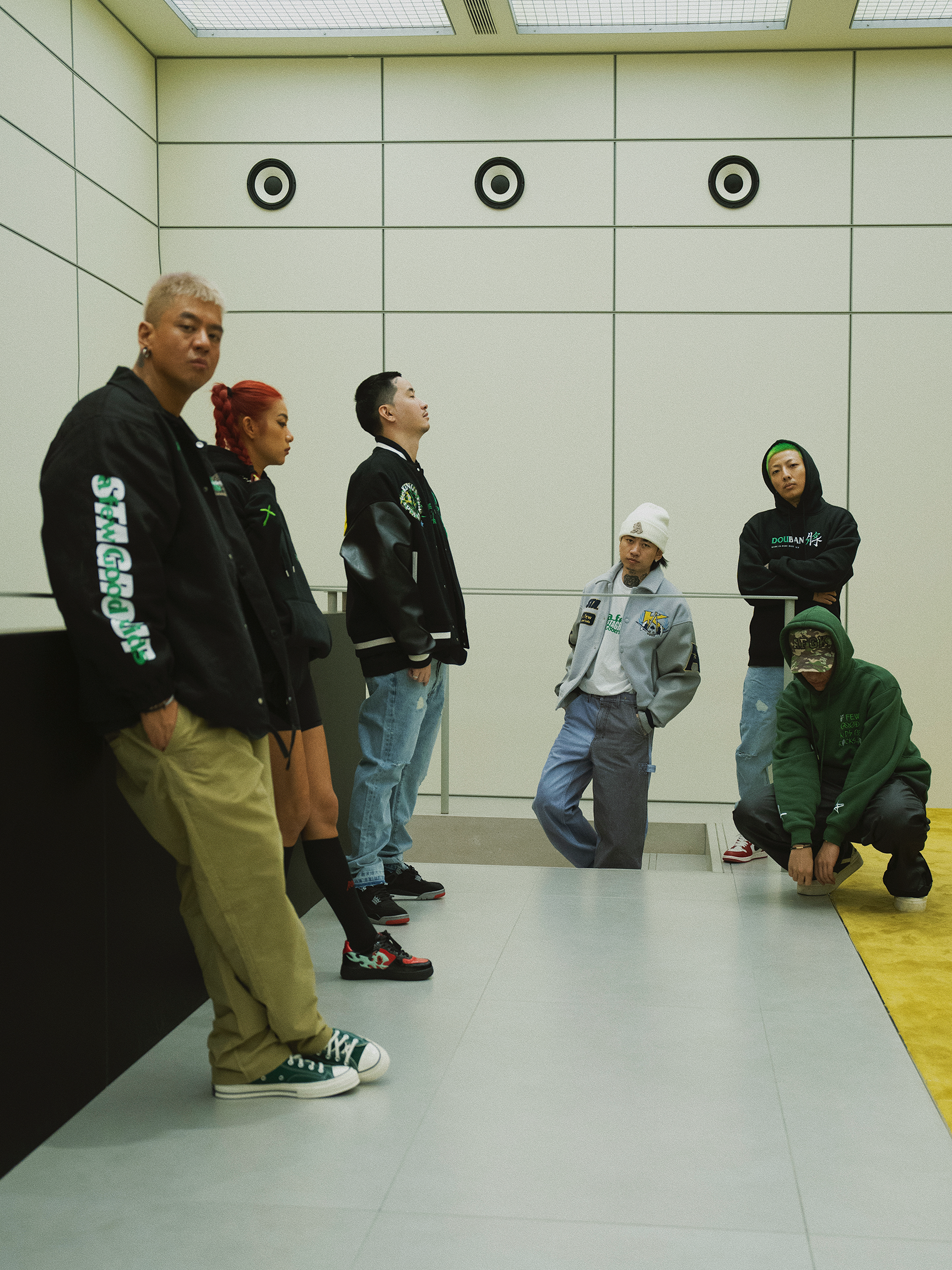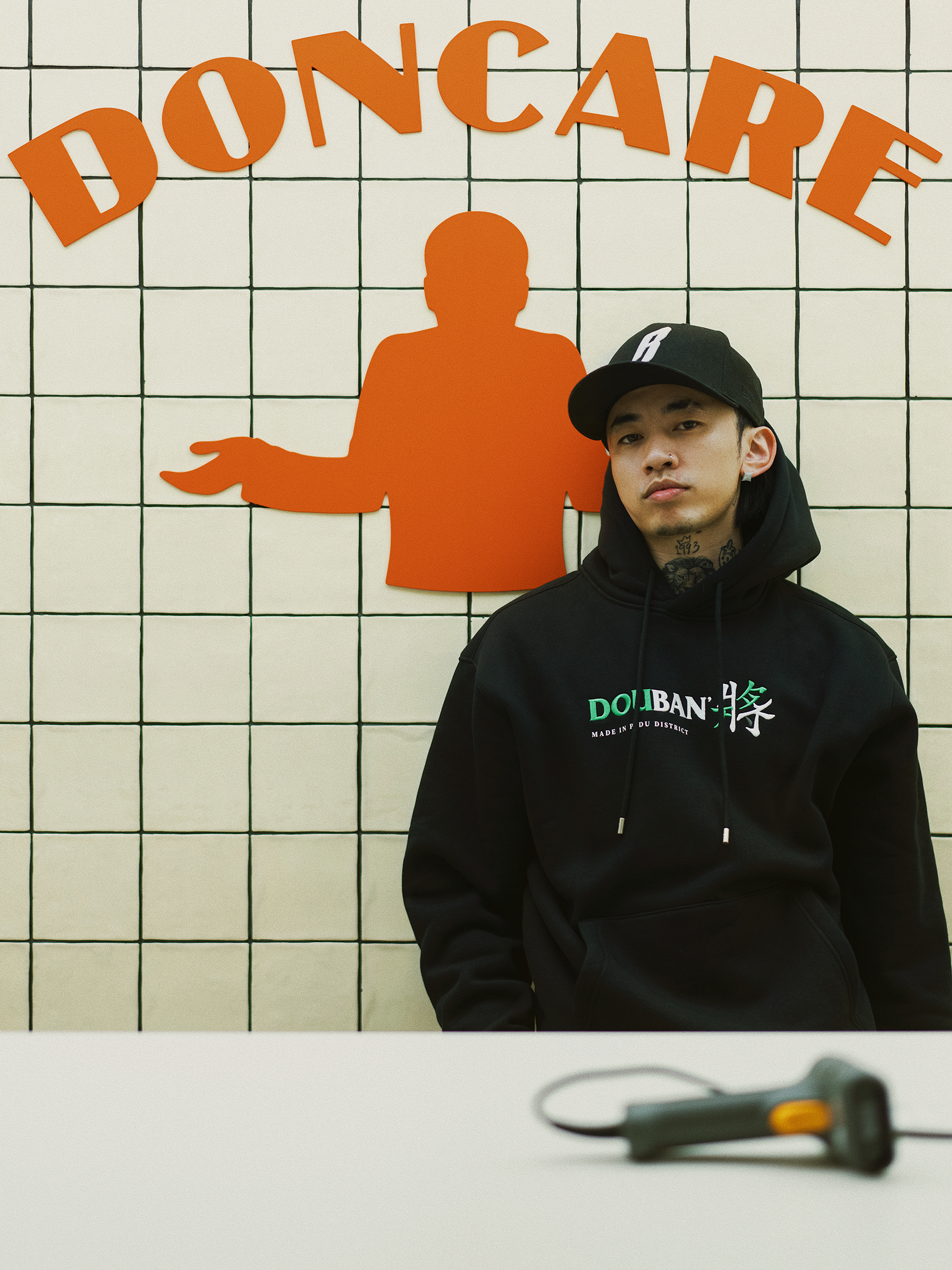 整体空间分为两层,位于一楼的是AFGK主线,二楼是其高端线DONCARE。
-
The overall space is divided into two floors, with the main AFGK line on the ground floor and high-end line DONCARE on the second floor.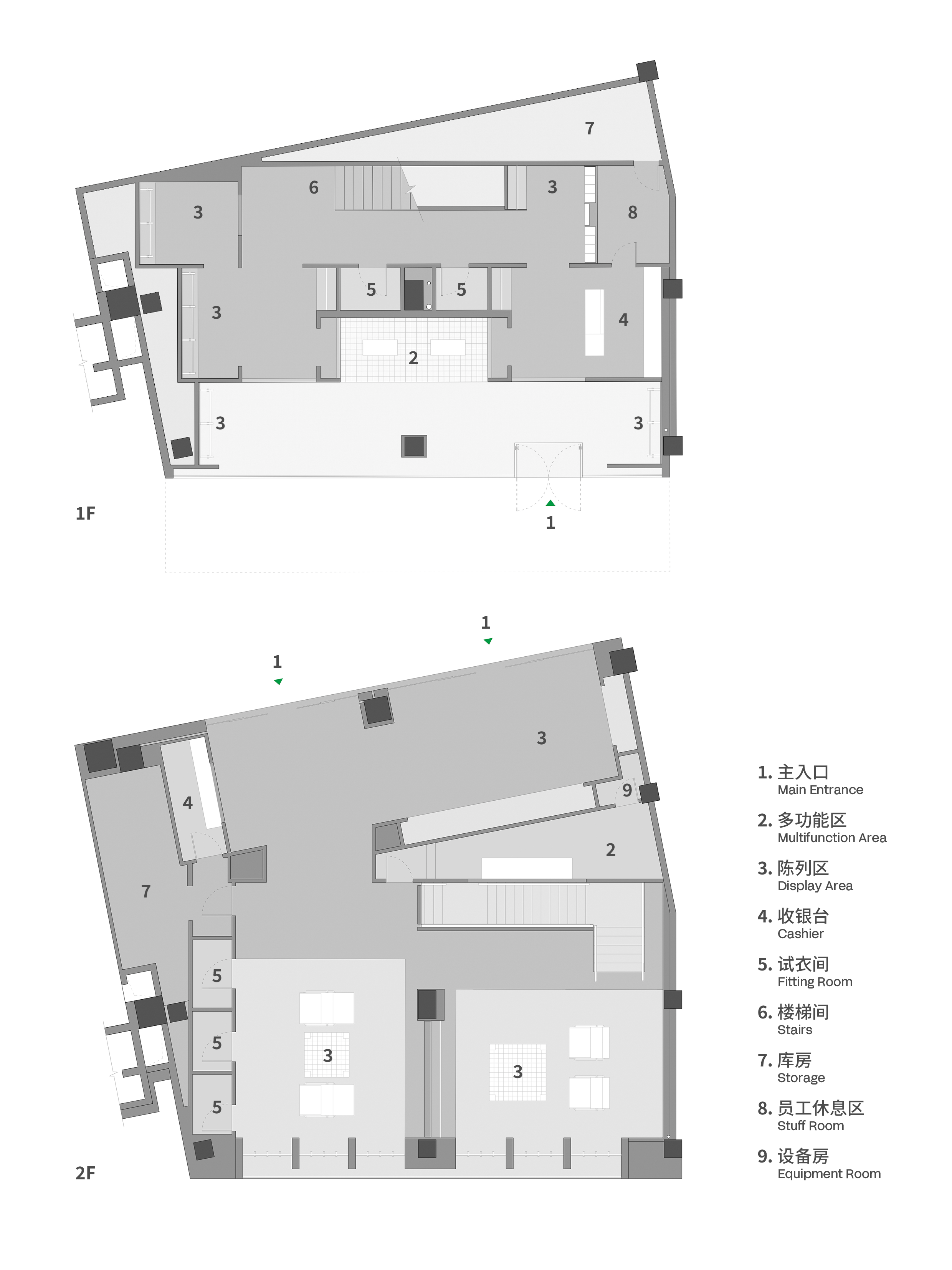 INTERIOR CONCEPT
一楼空间的设计理念基于品牌的平面视觉,一反零售店铺通透开阔的空间展示,
本案提取品牌logo中的小房子作为构成空间的主要语境,将场地切割成若干连续性的独立空间,再以不同的功能重组合并。
-
The concept for the ground floor space is based on the brand's graphic vision. Different from the open and airy display of the storefront,
the small house in the brand's logo is taken as the main context for the space, and the site is cut into several continuous independent spaces,
then combined and reorganized with different functions.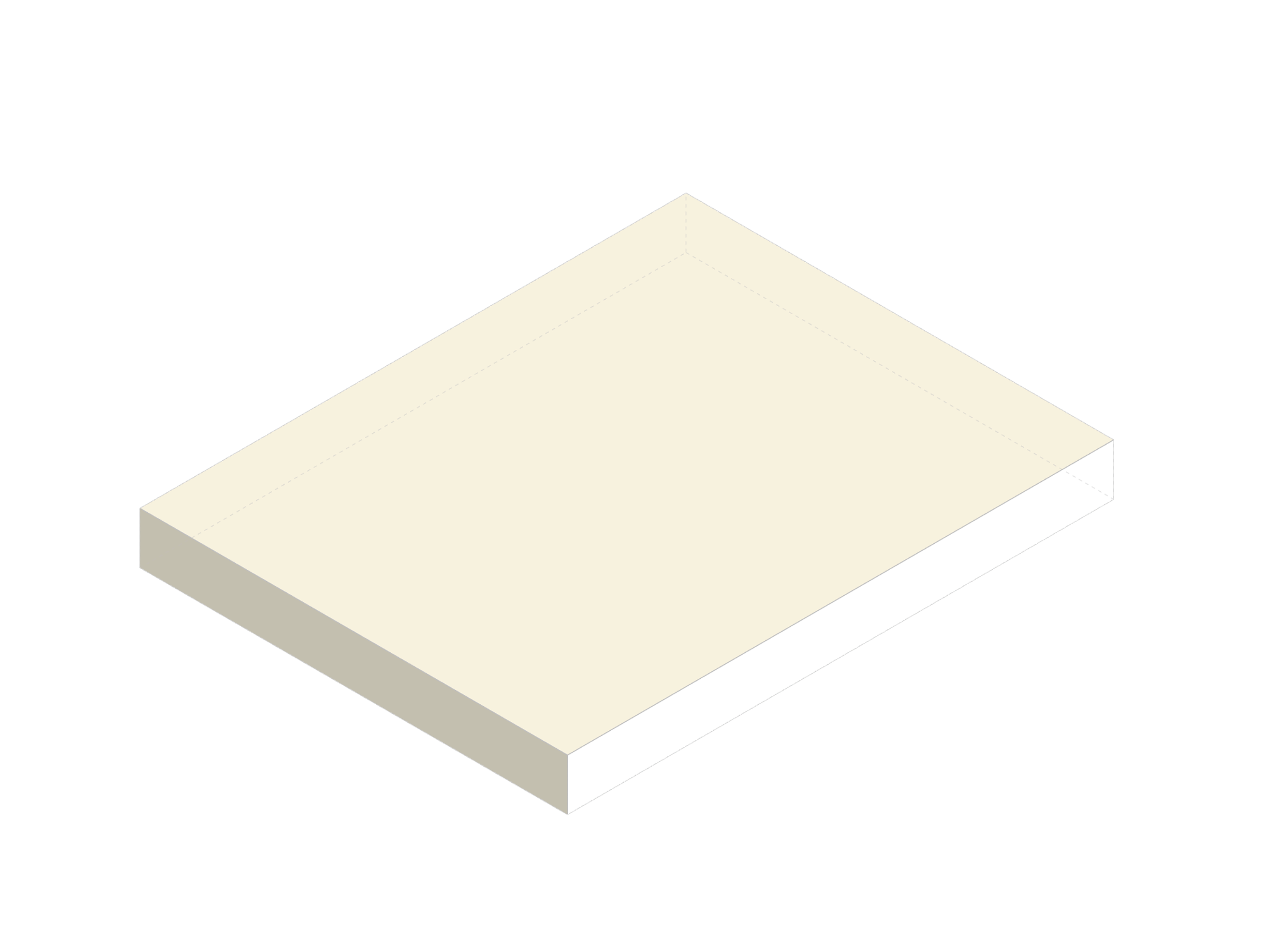 走进室内,墙体间形成了无数遮挡视线的屏障,以产生更丰富的视线关联,
让空间与顾客的感受产生呼应,光影、线条、故事和记忆重合,希望通过这样的设计,
唤起"好孩子"对90年代老成都的"院坝"生活的记忆——和小伙伴互相串门,嬉戏玩闹,故意躲藏又突然出现。
-
As you enter the interior, numerous barriers between the walls are formed to block the view in order to create a richer visual connection,
allowing the space to echo the customer's feelings, with light and shadow, lines, stories and memories overlapping.
With this design, it is hoped to evoke good children's memories of the 'yard' life of old Chengdu in the 1980s - hanging out with each other,
hiding on purpose and appearing out of nowhere.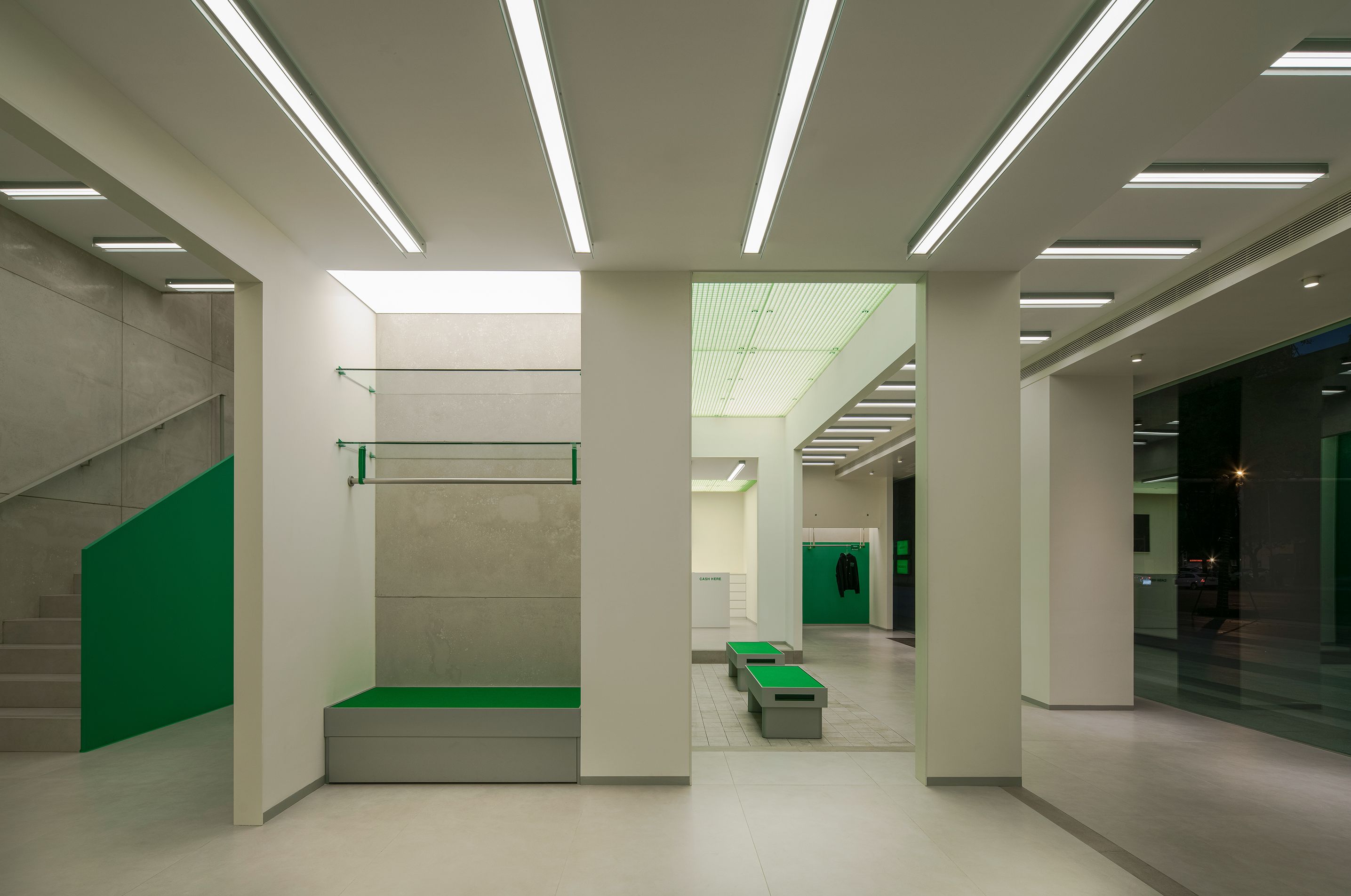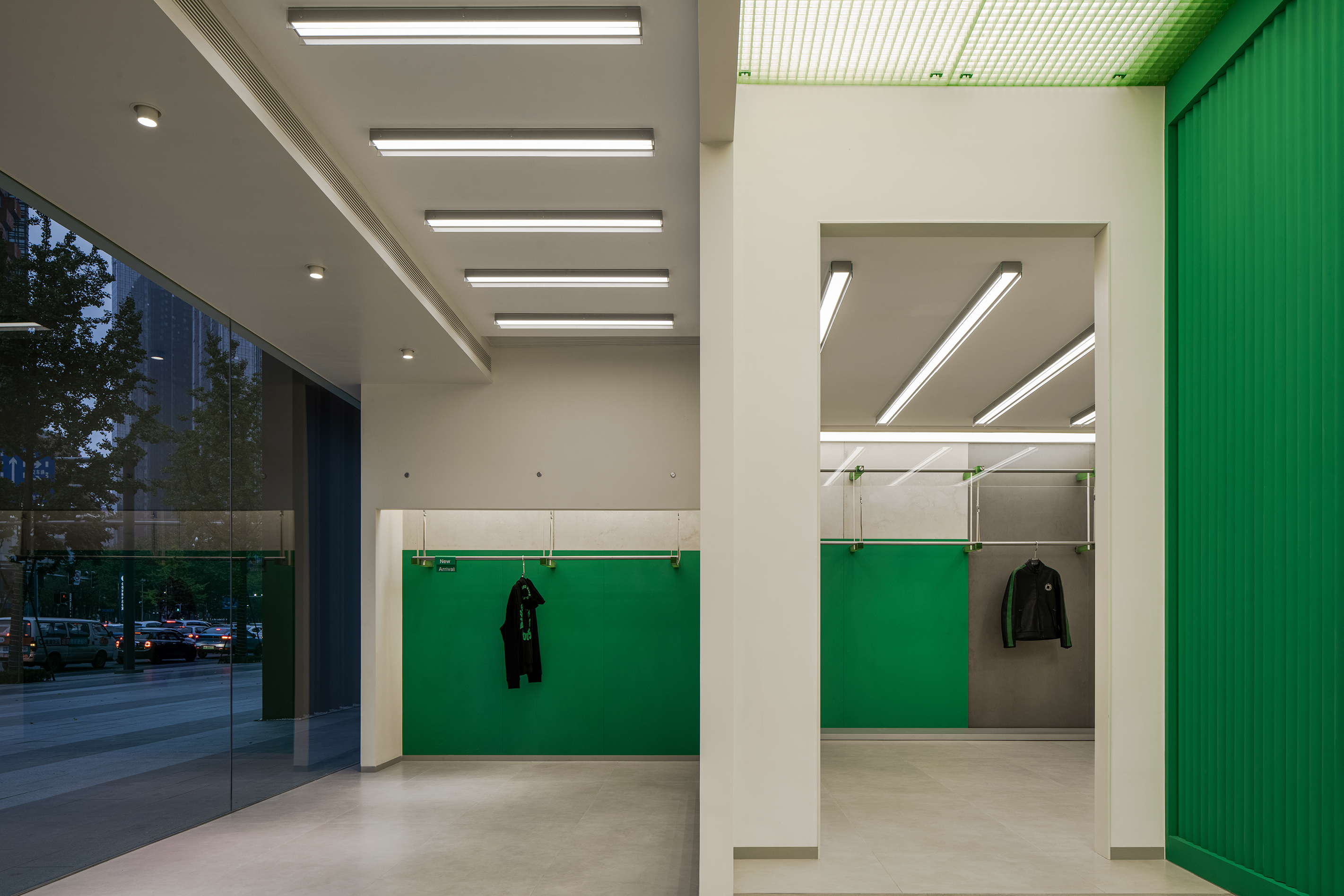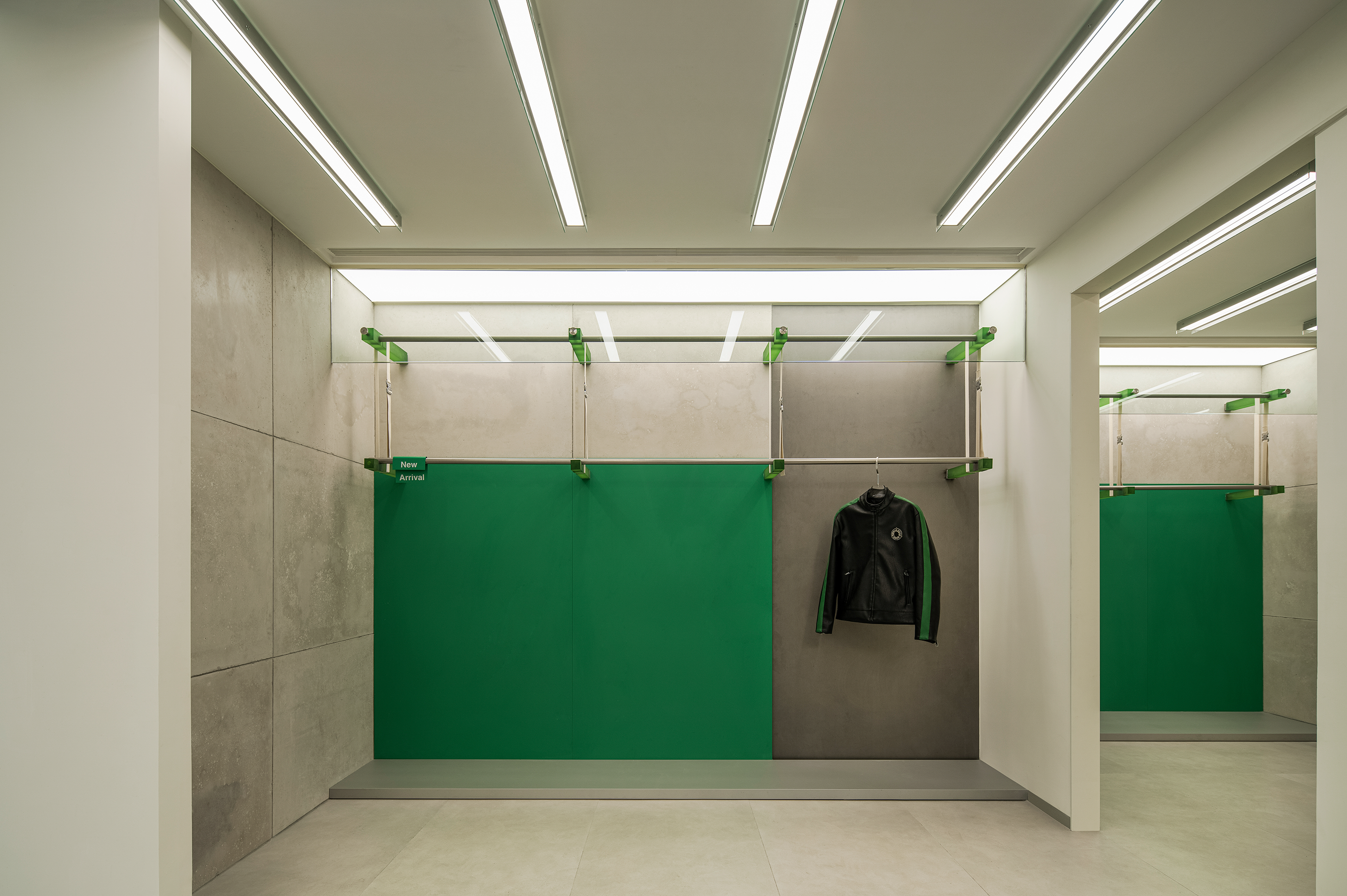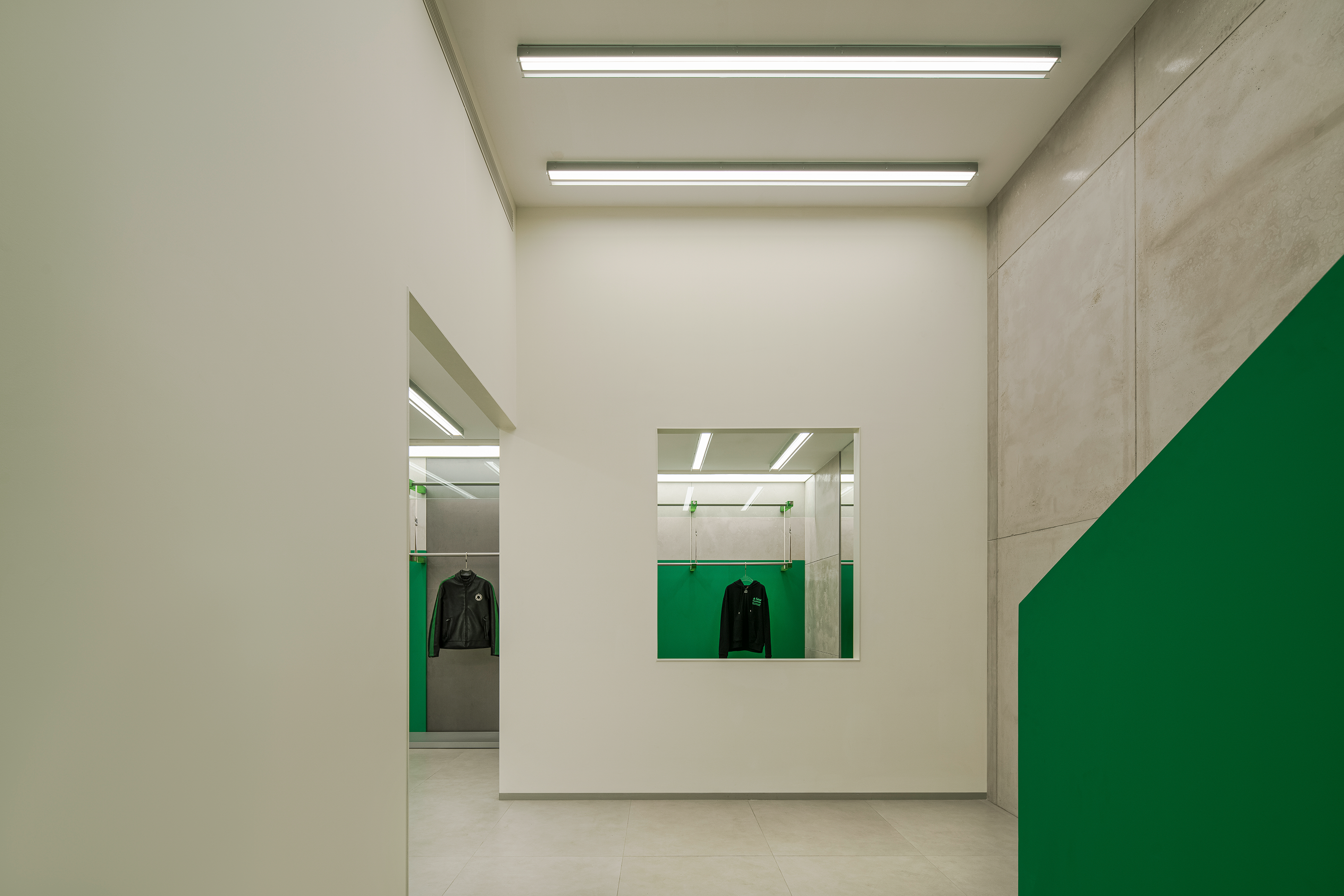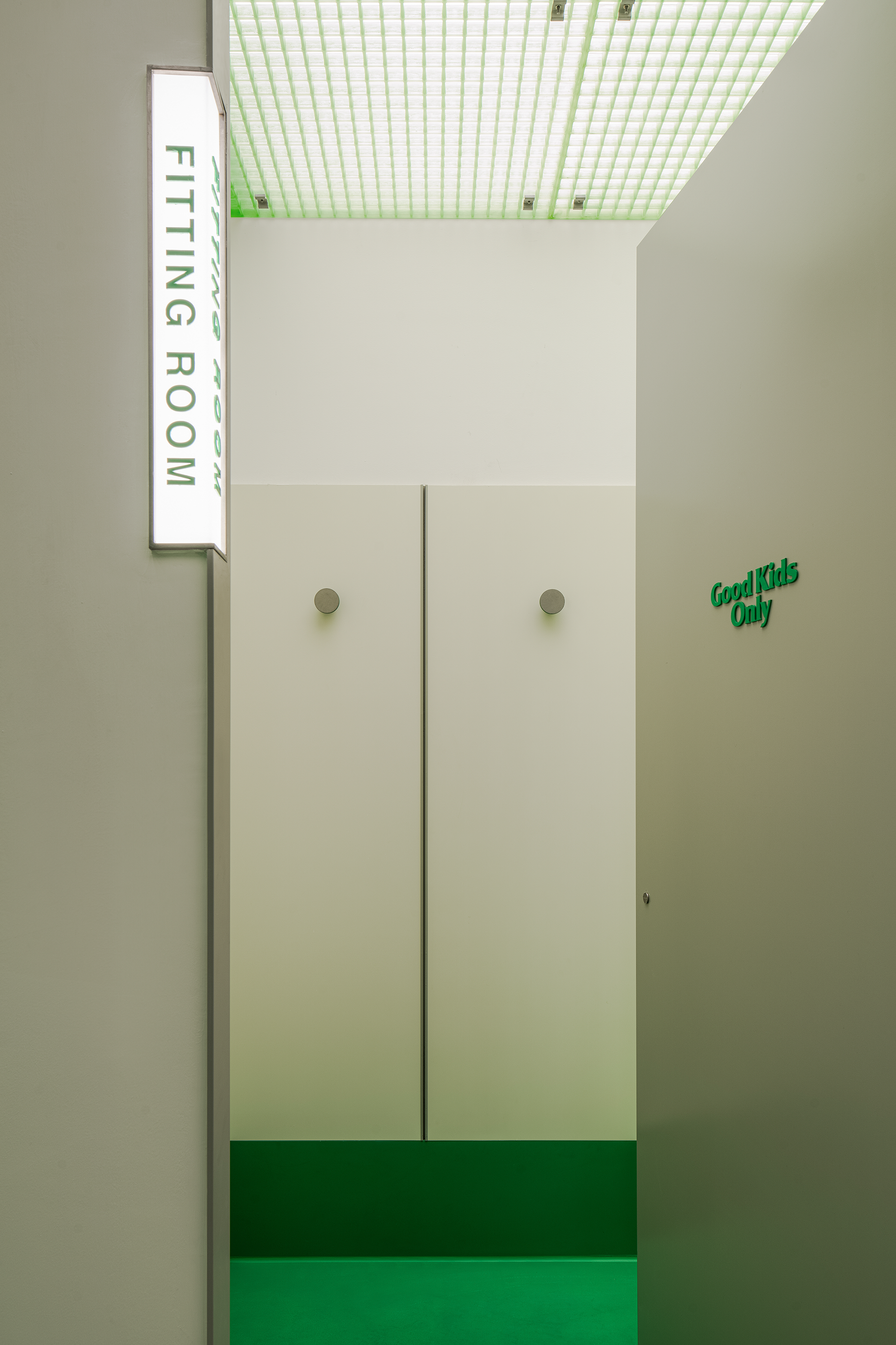 空间叙事在产品的陈列上打破常规,挂衣杆以积木的形式搭建,充满趣味的同时,亦展现出有关时间与三维空间之间的联系。
-
The spatial narrative is a break from the norm in the display of the products, hanging rods are built like building blocks,
full of fun and with the connection between time and three-dimensional space. 衣架拆分图 Hanger splitting diagram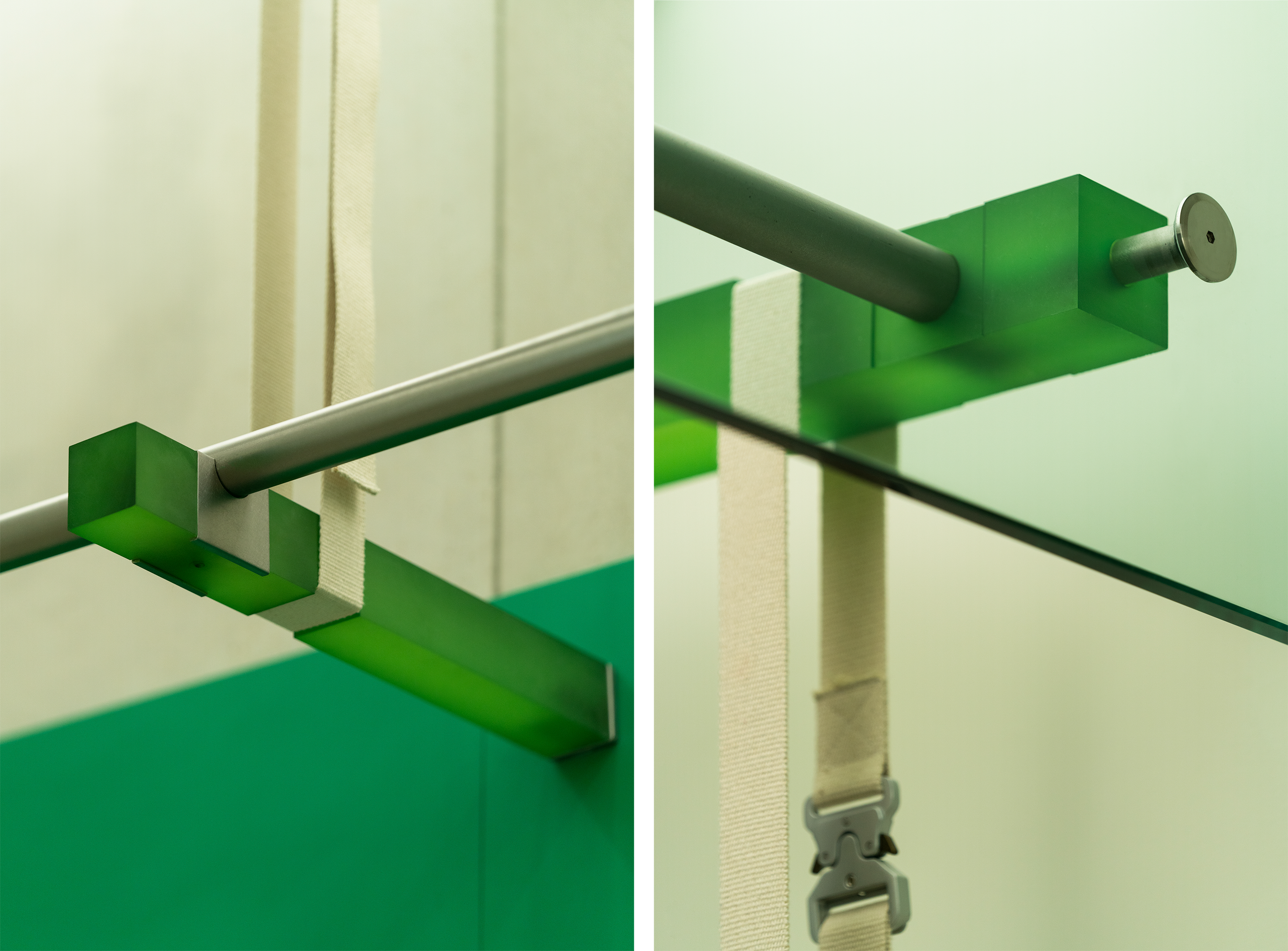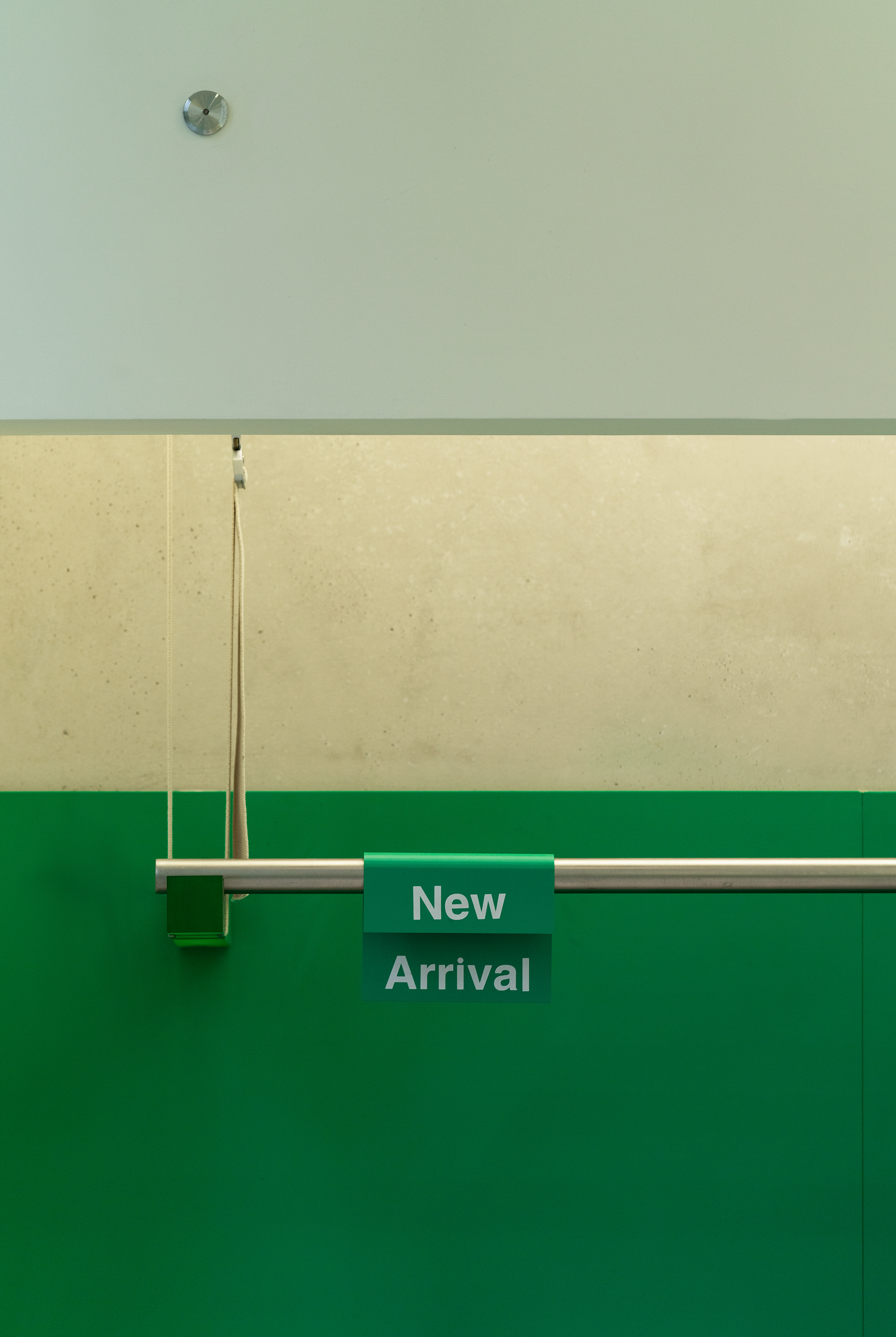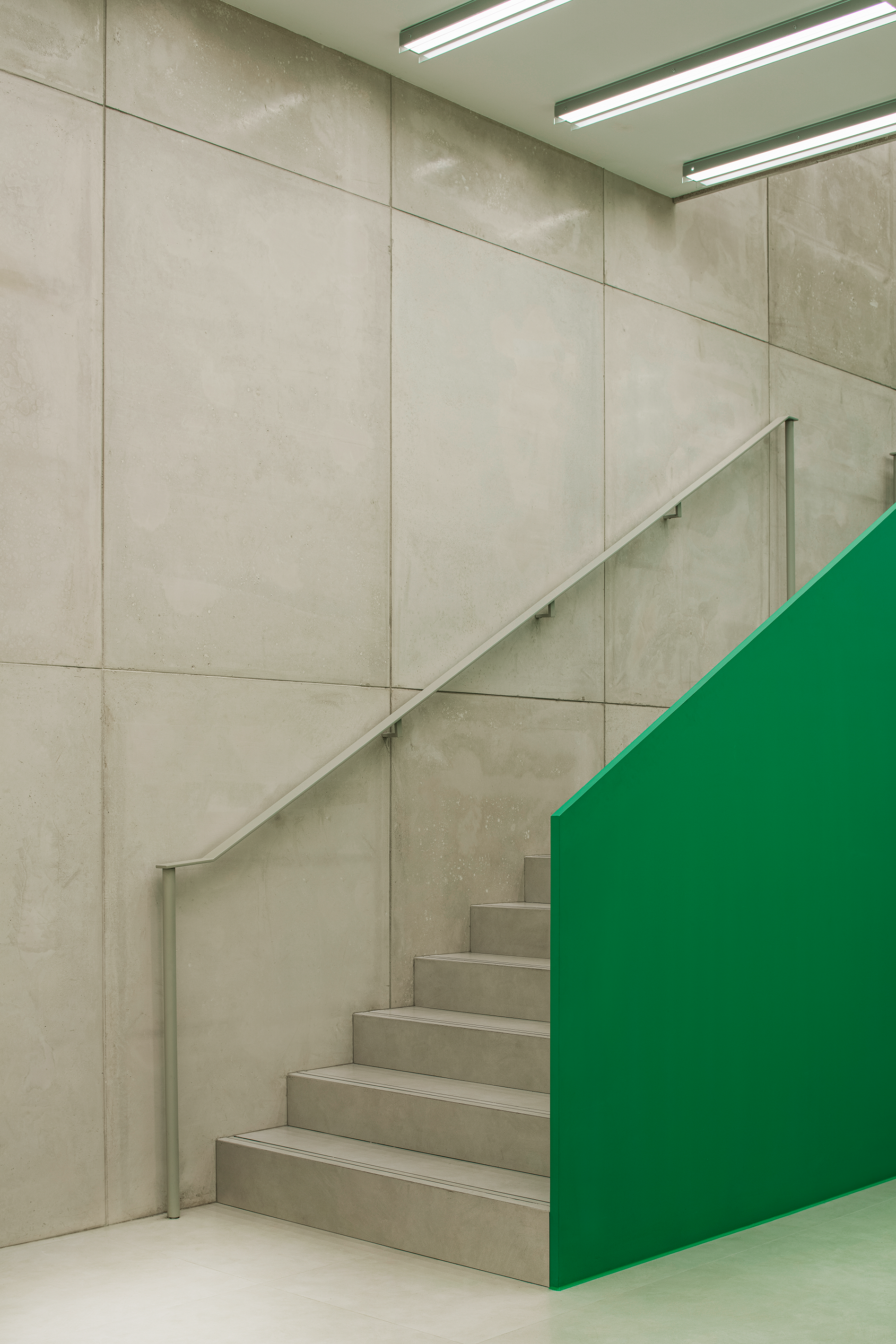 从一楼至二楼的过程中,不同色块碎片化的拼贴组合、象征和强调对比的方式, 自然过渡到另一品牌Doncare。
-
From the ground floor to the second floor, a collage of different color block fragments is used to naturally transition to another brand Doncare.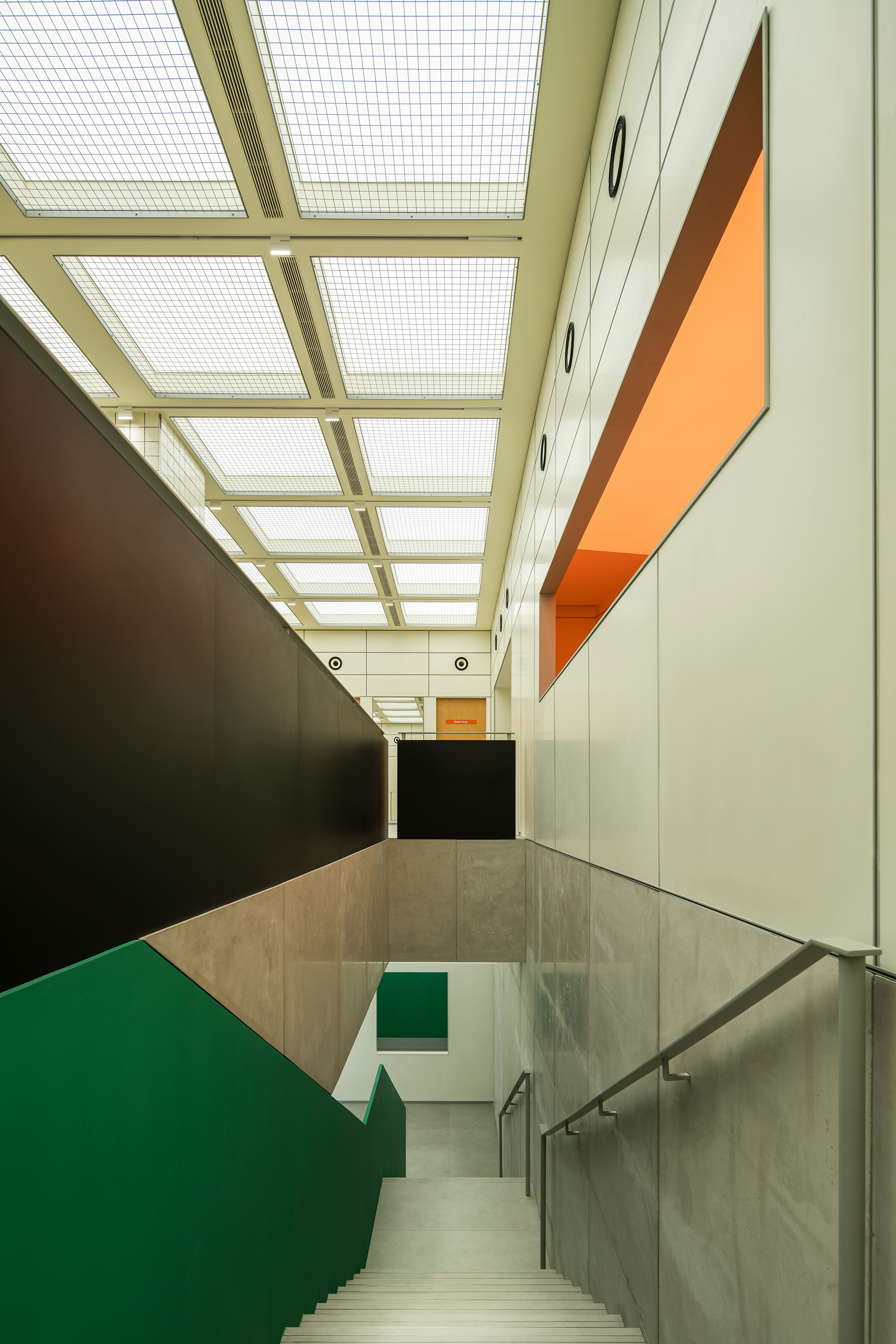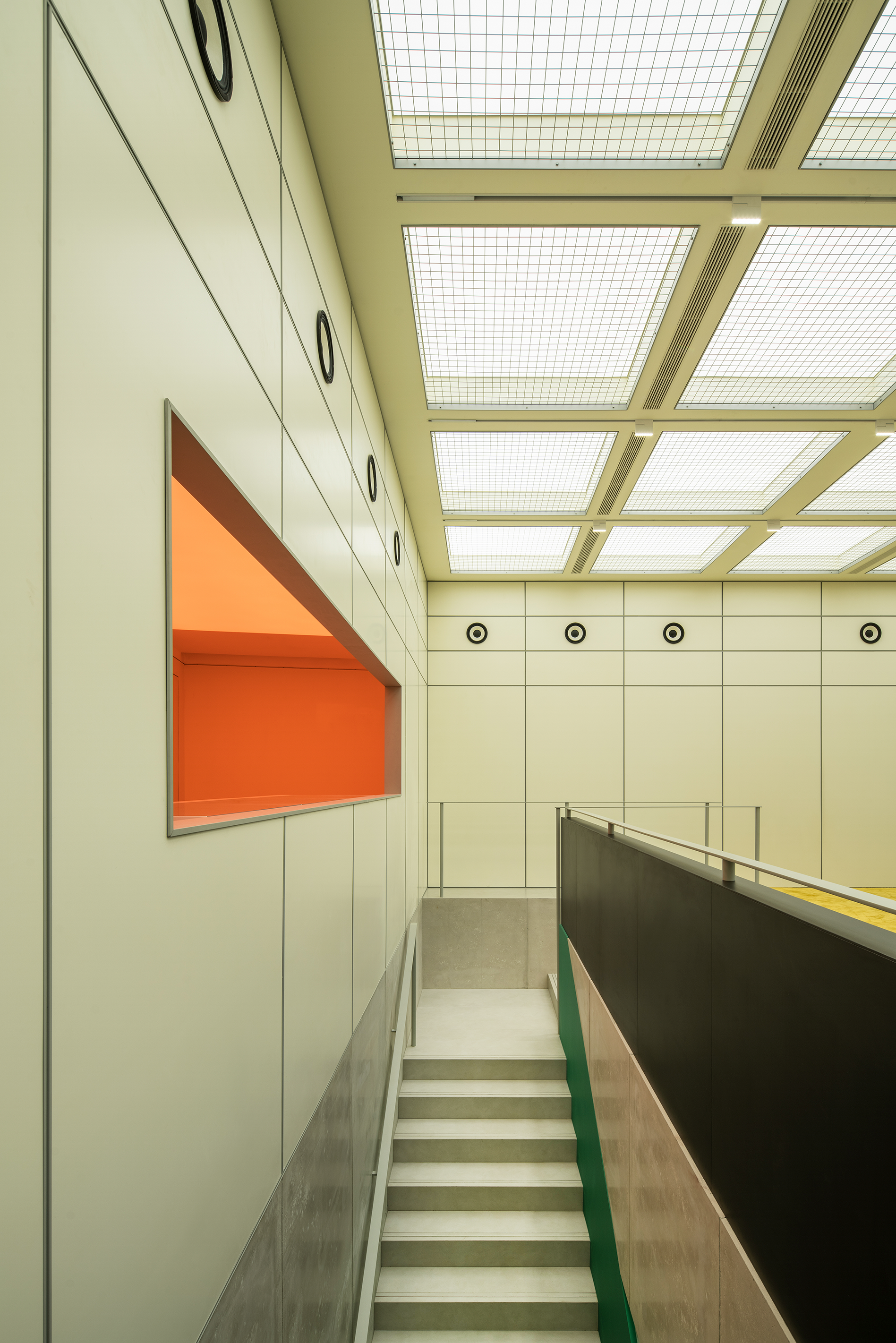 二层在具有零售功能的同时承接各种签售活动,因此以客厅为意向,
让整个空间体验有回家的轻松舒适感成为空间氛围的表达:开敞的空间,柔软的地毯,慵懒的沙发,
复古的色调将街头文化中的轻松随性,融入整个空间场景中。
-
The second floor has a retail function with various events. Therefore, with the intention of the living room,
the whole space experience has the relaxed and comfortable feeling of coming home: open space, soft carpets,
lazy sofas and vintage tones incorporate the relaxed casualness of the street culture into the whole space scene.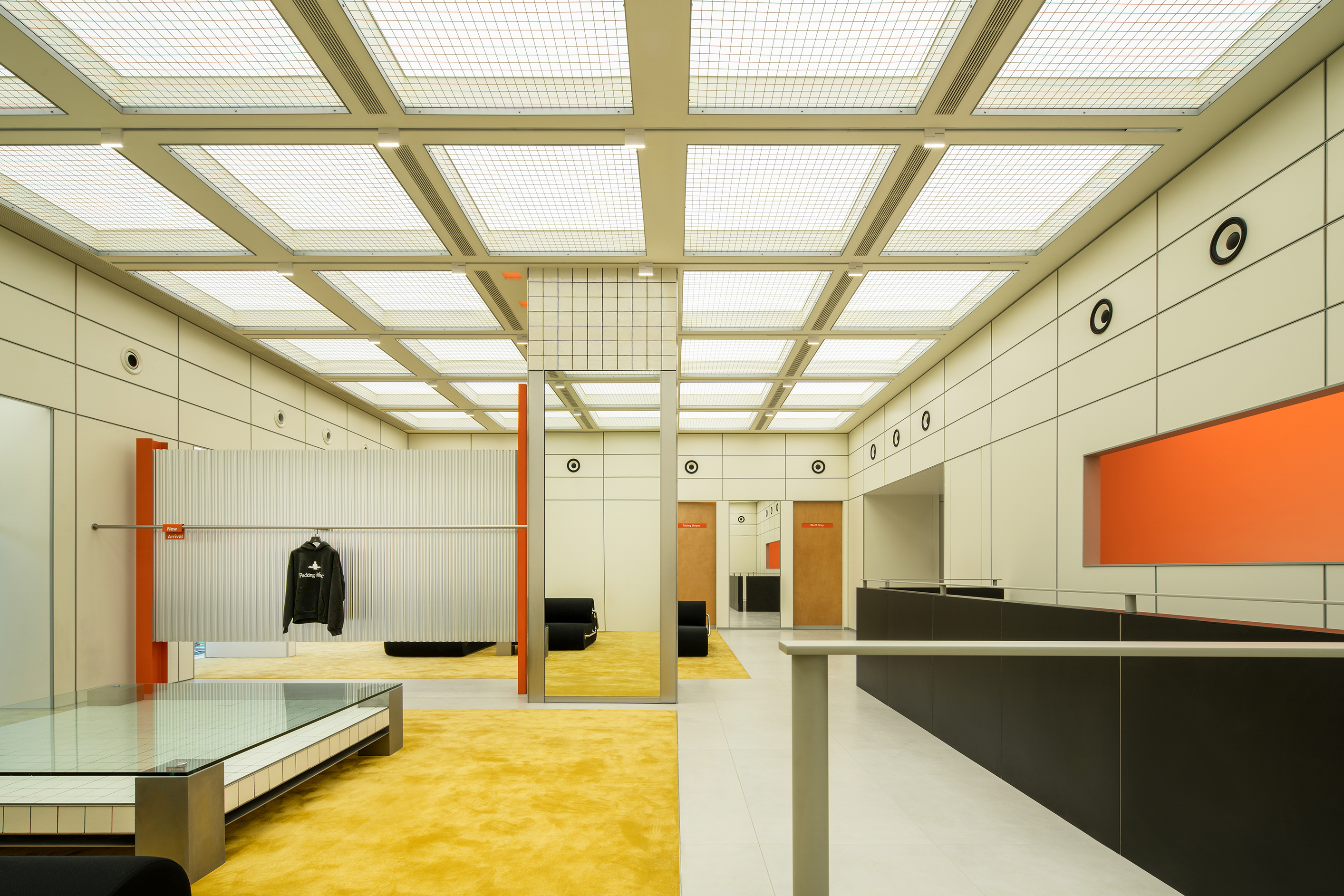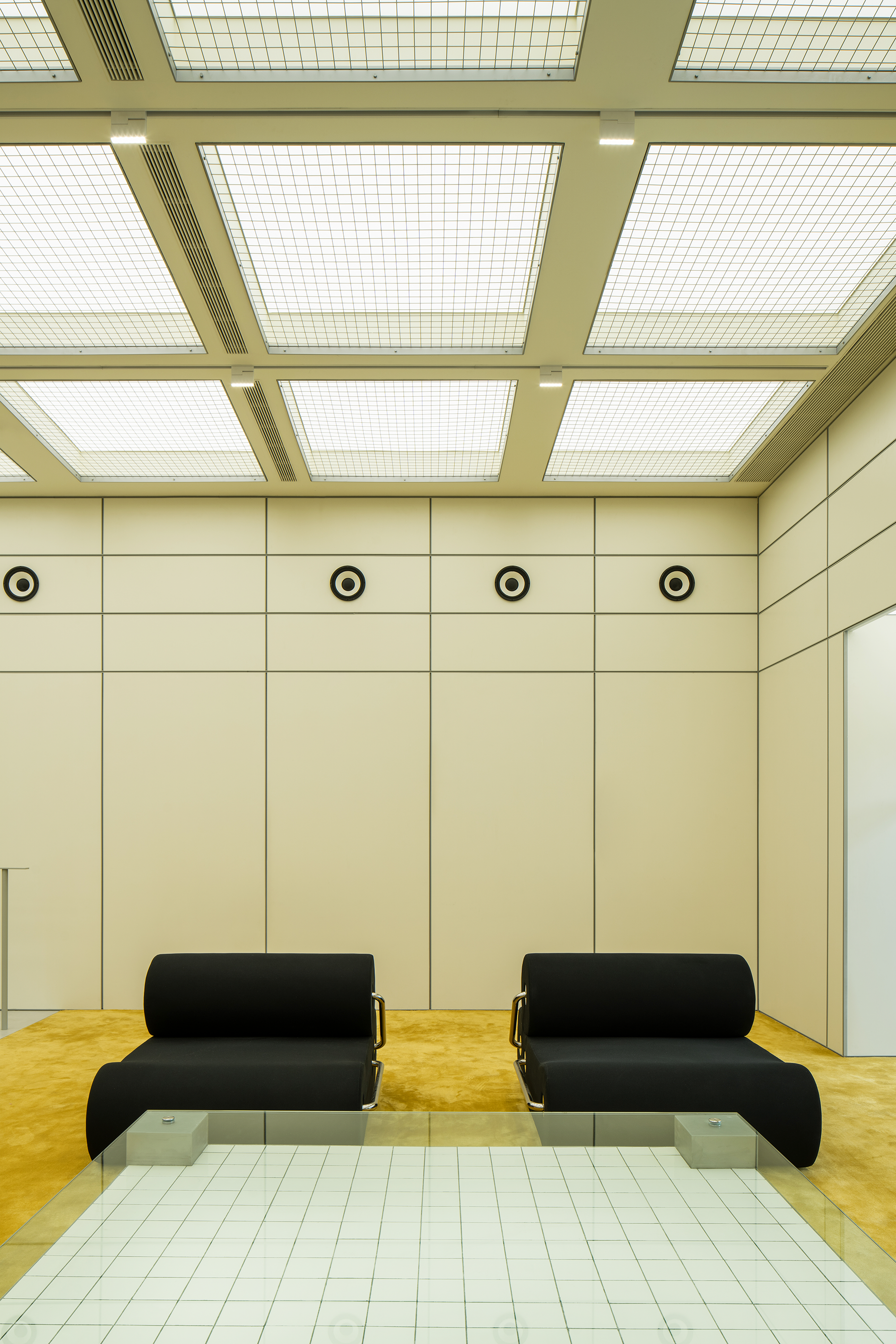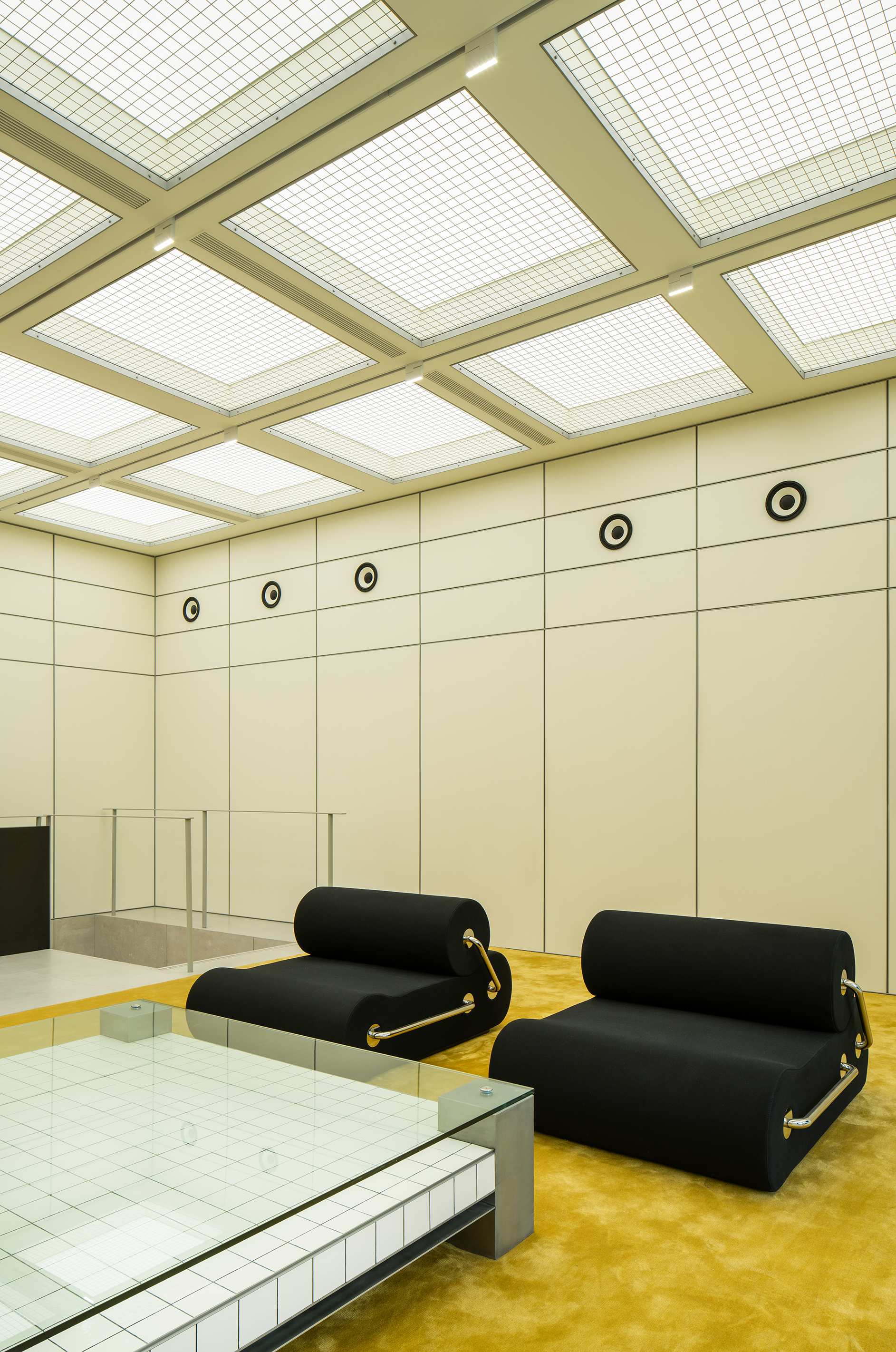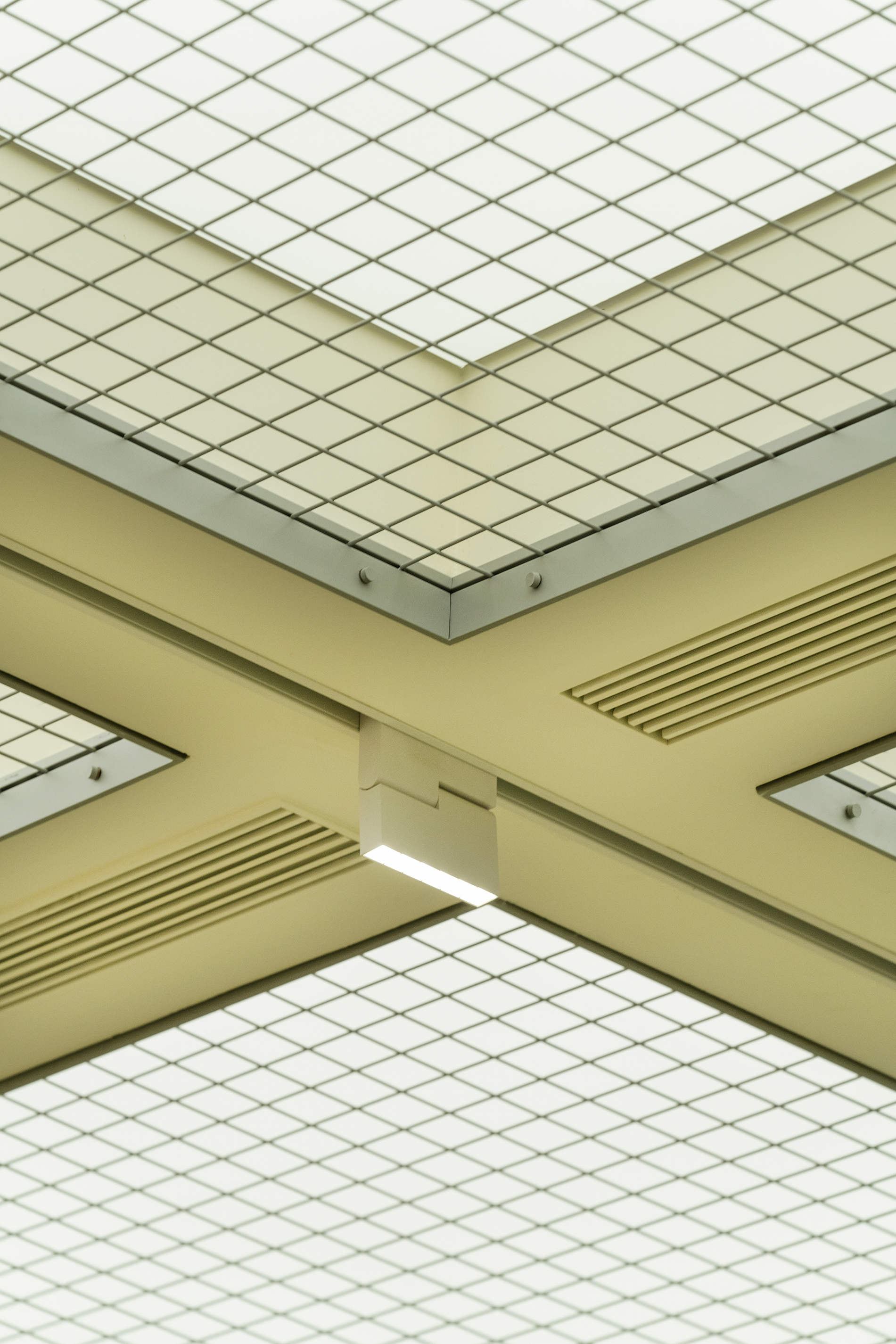 楼梯上来连接着一个多功能厅,日常可作为艺术展厅,特殊活动日又成为DJ放歌的场所。
音乐的律动从橘色的长窗中蔓延开来,配合墙面环绕的音箱,重复秩序形成的视觉语言描绘出落日余晖下的复古音乐会现场。
-
The staircase leads up to a multifunctional compartment that serves as an art gallery on a daily basis and a venue for DJs on special events.
The rhythm of the music spills out of the long orange windows and, together with the speakers surrounding the walls,
the visual language formed by the repetitive order depicts a vintage concert scene in the sunset.