PROJECT DETAILS
Location: 成都锦江区大业路6号COSMO
Chief Designer & Team: Mojo Wang | Ches嘉豪
CAD Designer: 王欢
Photography: 形在建筑空间摄影-贺川
Area: 535㎡
Year: 2022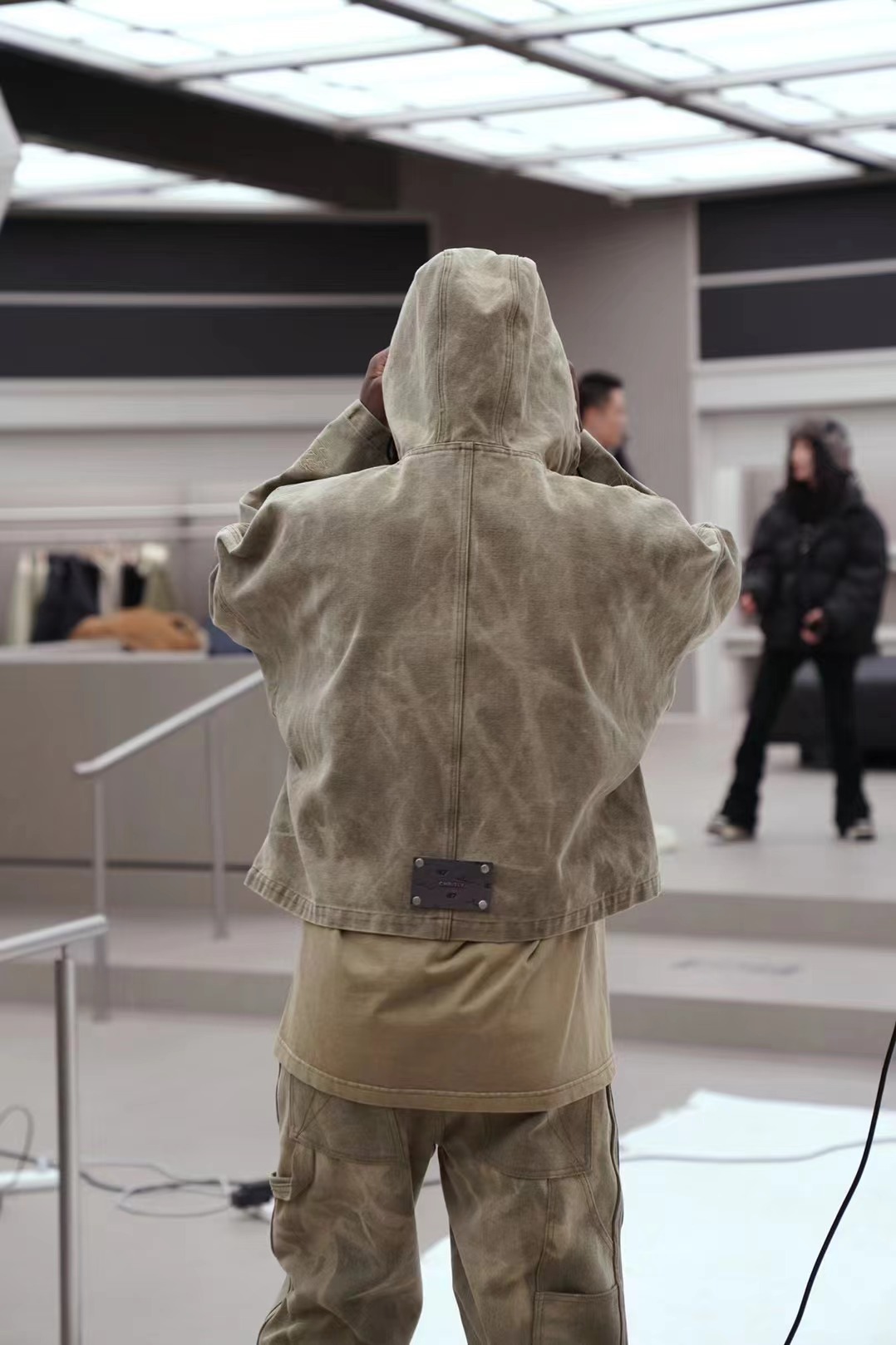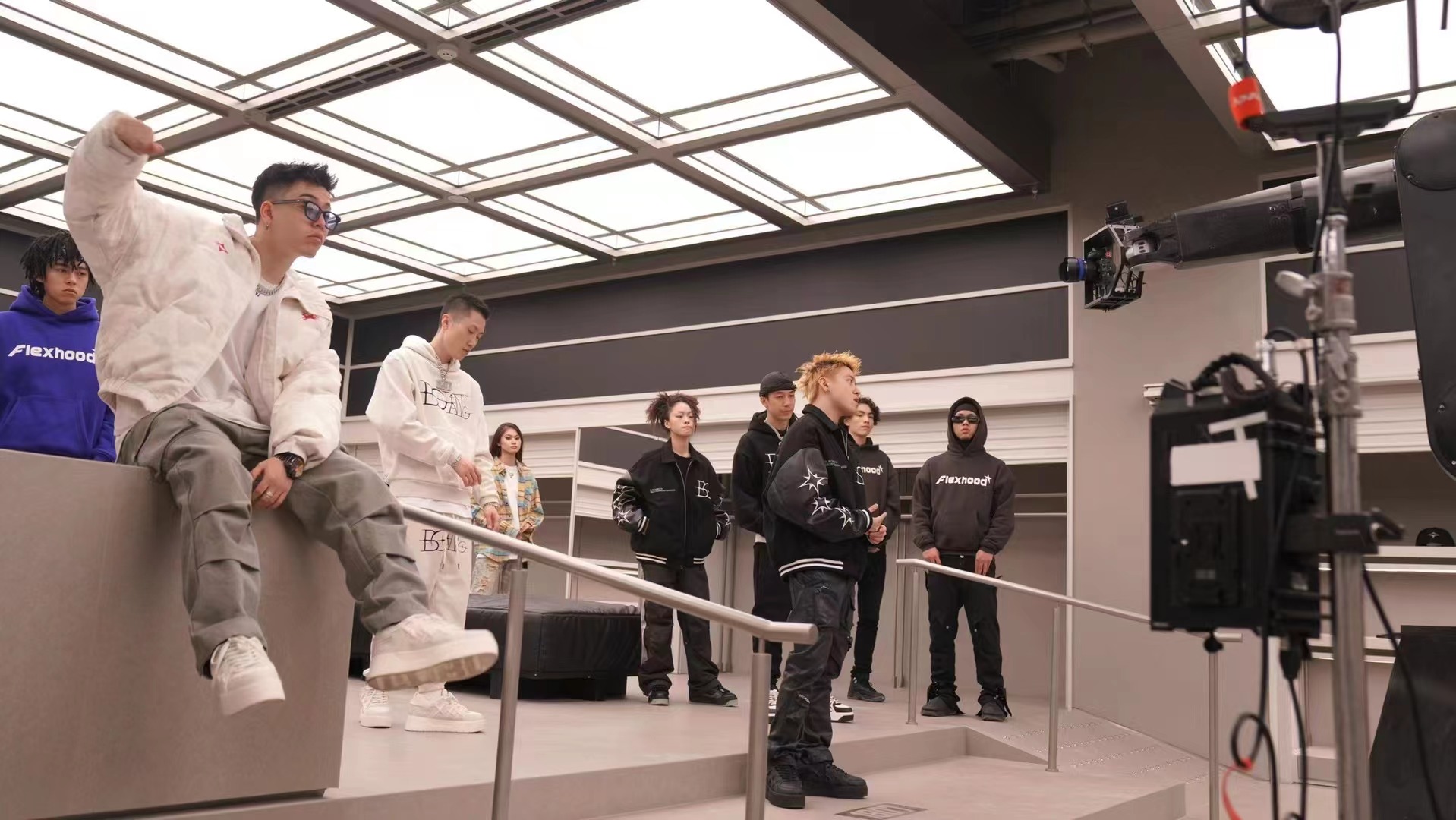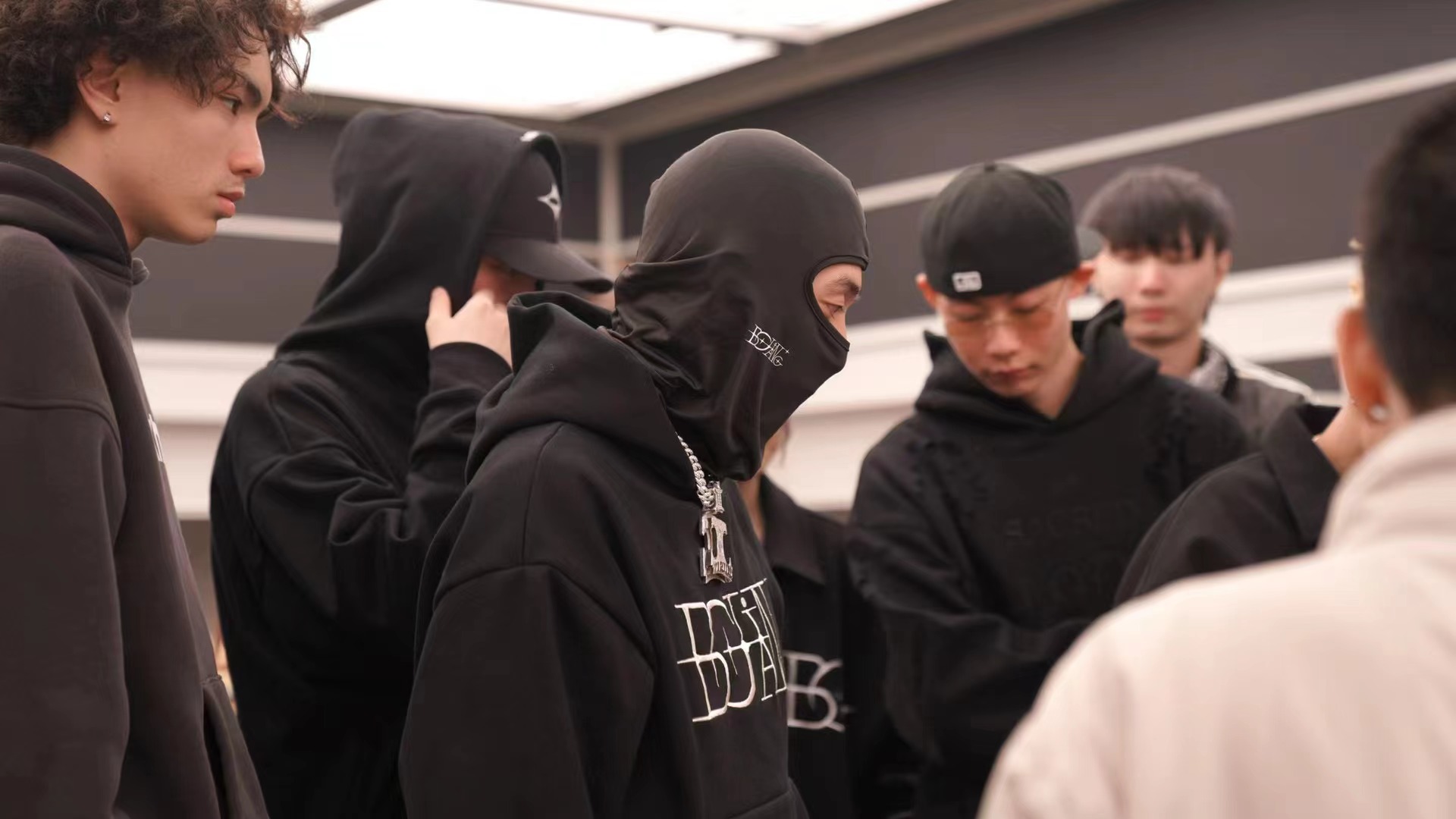 INTERIOR CONCEPT
1807城市概念店位于COSMO财富中心。
设计团队将随性的街头文化与城市街景的构成相结合,将街头元素的归纳与延伸作为项目的设计重点。
熟悉的街区场景与人通感,多元街头空间的构建给予大众不一样的购物体验。
-
The 1807 Urban Concept Store is located in COSMO Wealth Center.
Combined the casual street culture with the composition of the urban streetscape by taking the induction and extension of the street elements as the focus.
The familiar scene is shared with passerby, and the construction of multiple street space endows complete different shopping experience.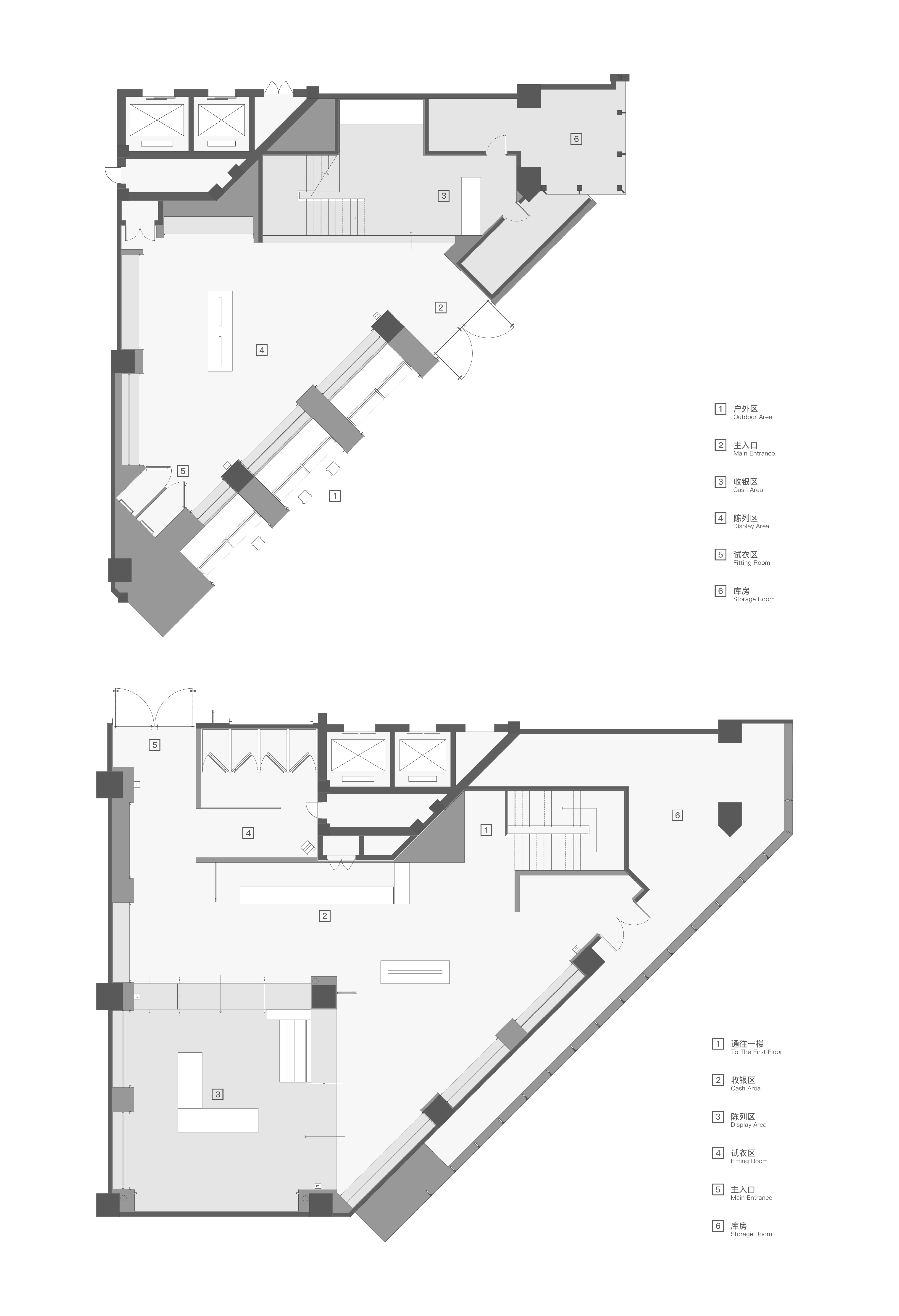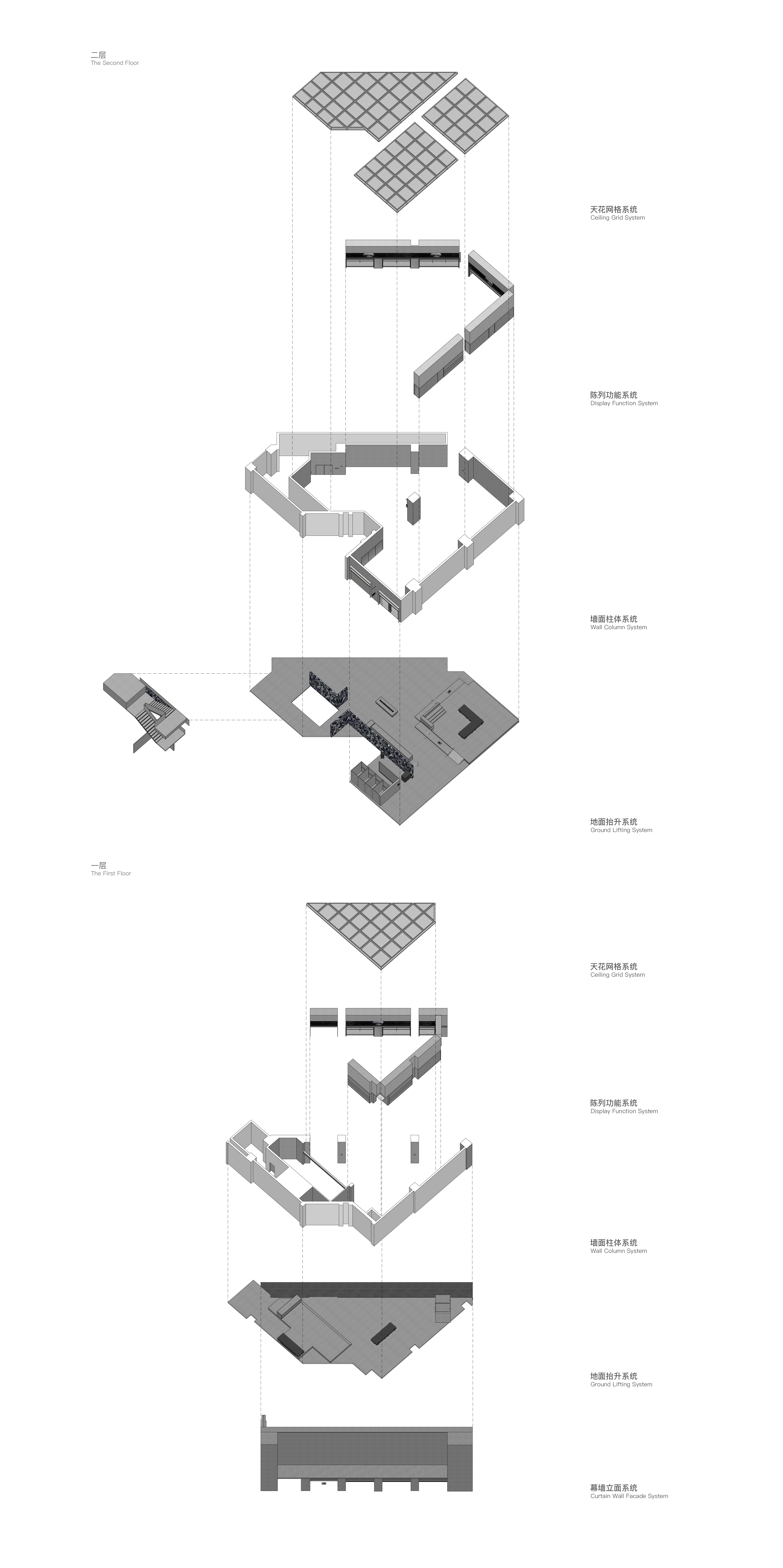 店铺空间分为两层,以空间的错落和视觉扩张形态,将1807品牌的穿搭风格以及全力以赴的生活方式根植于其中。
-
The space is divided into two floors, with scattered and visual expansion,which is rooted in the 1807 brand and all-out lifestyle.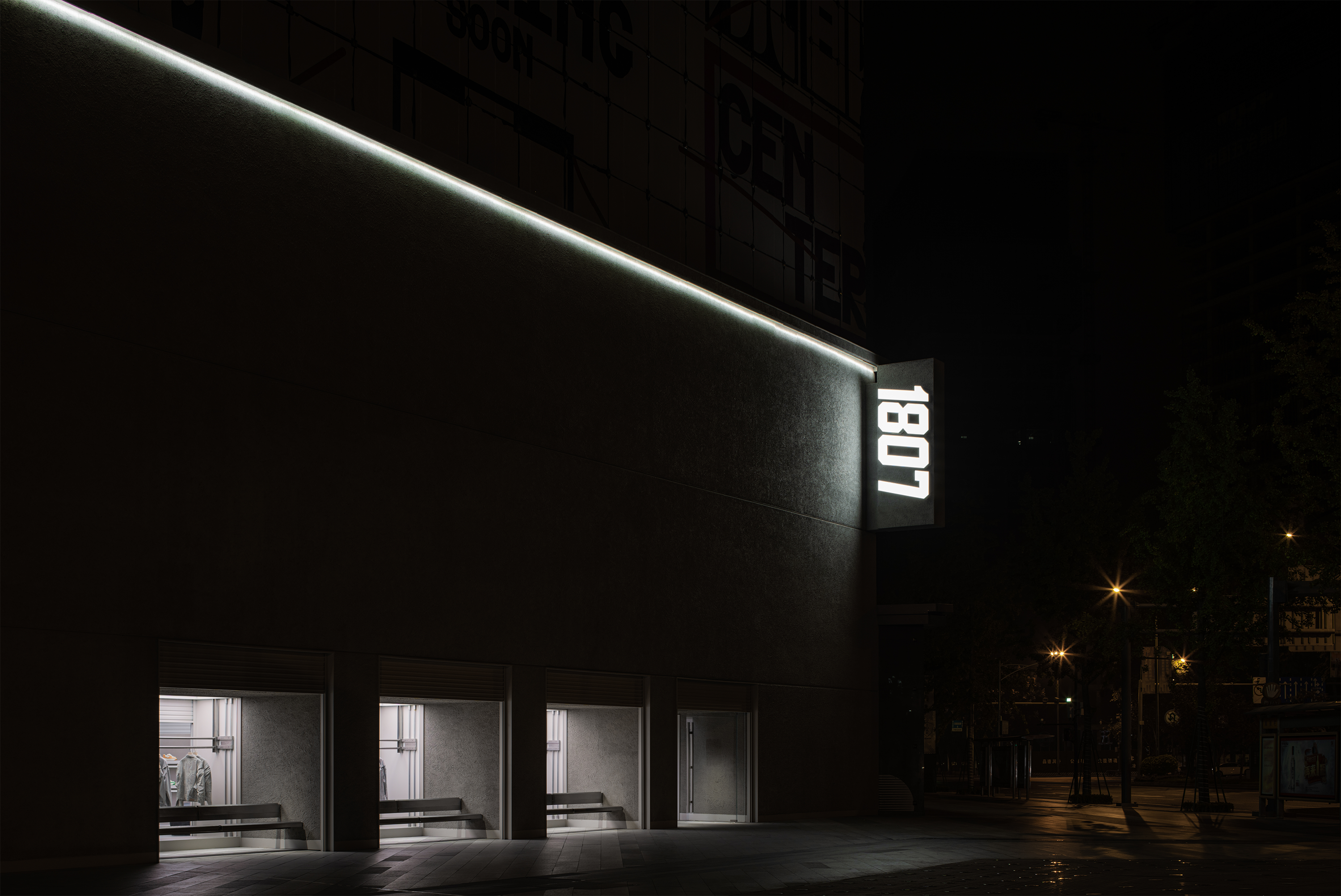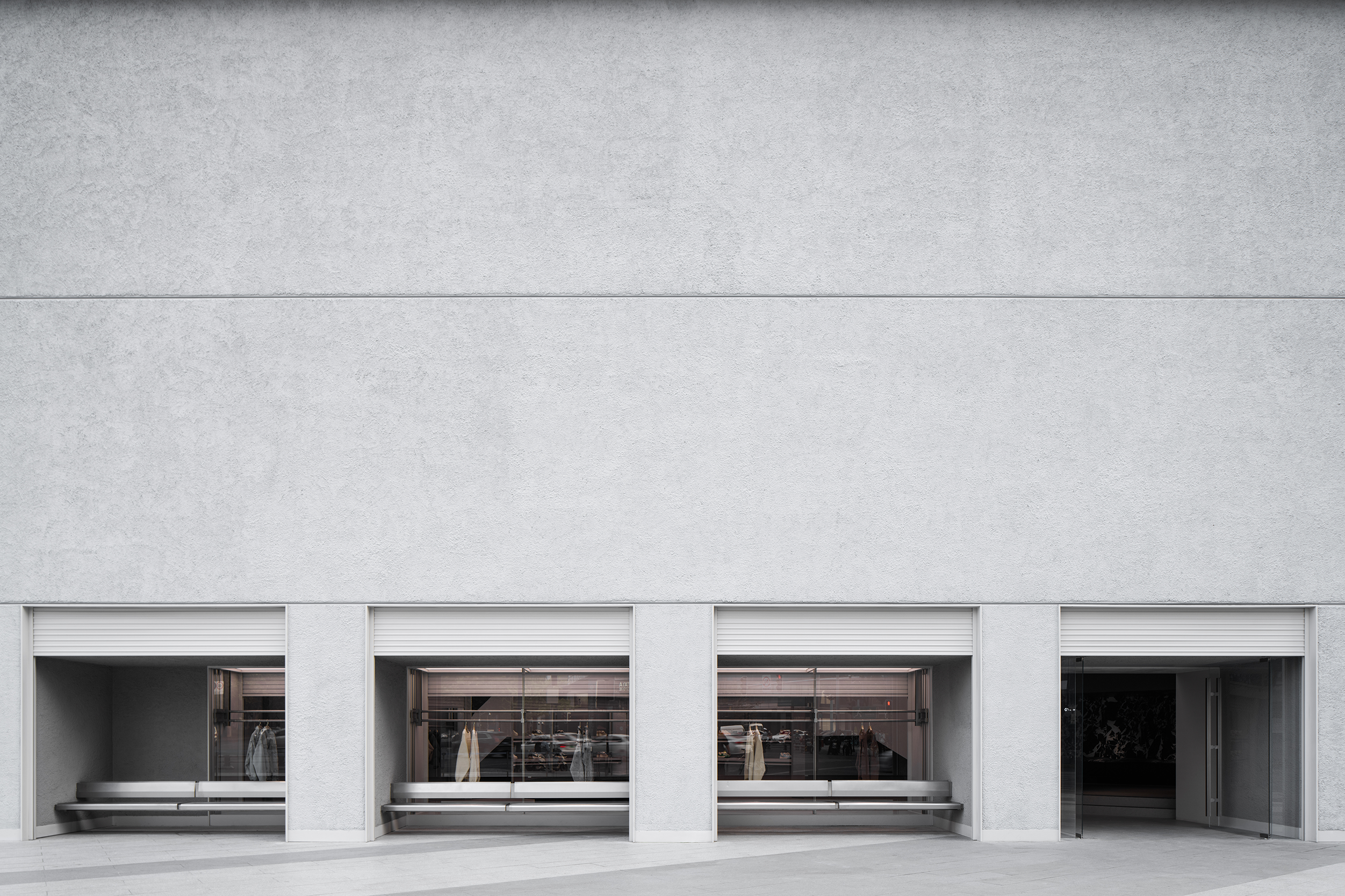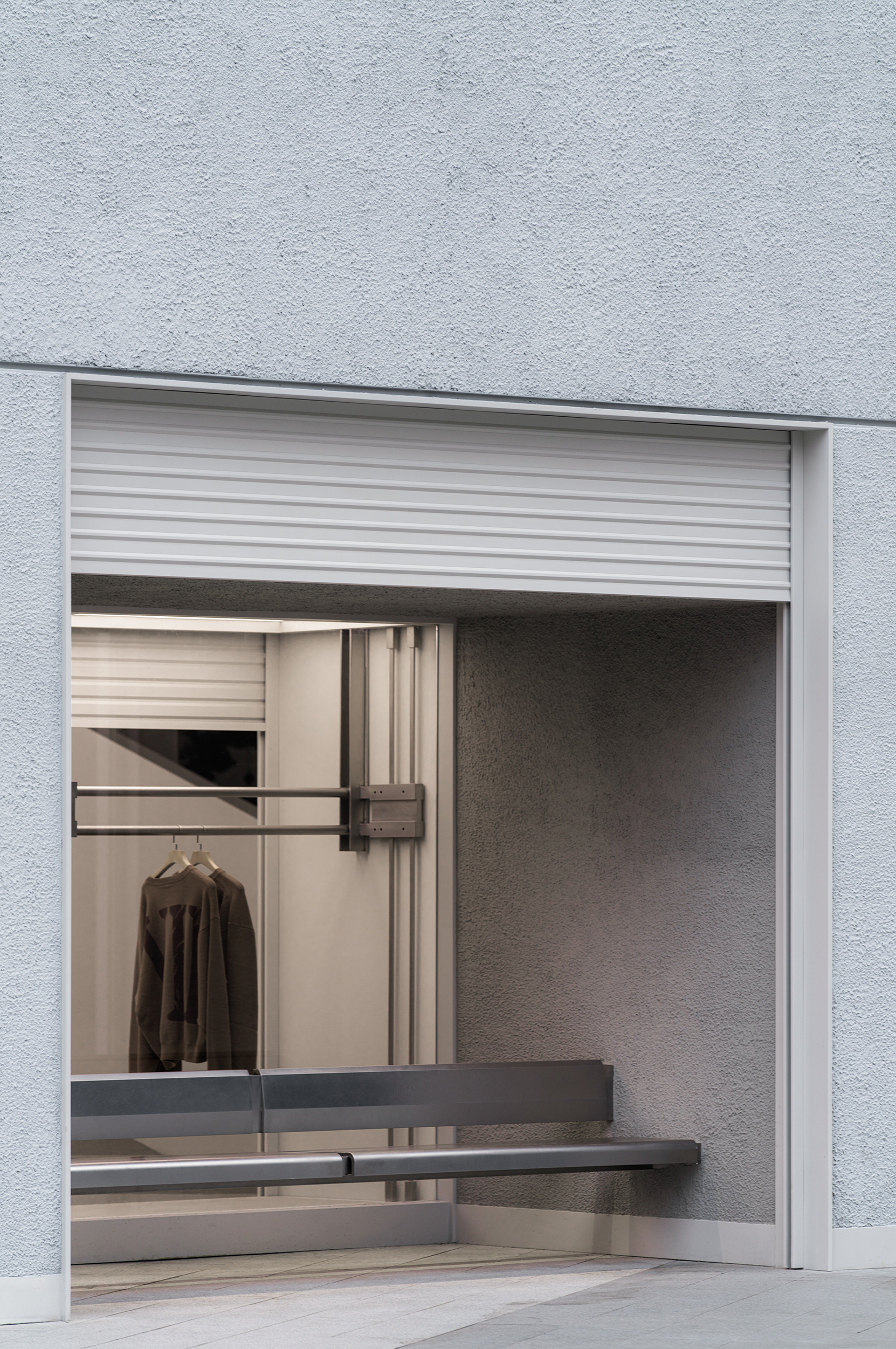 低饱和度且粗犷的外立面材质与传统仓库卷帘的搭配更加直白地还原了街头质感。
仓库門洞中的座椅为广场上的人群提供了休息的场所。
-
The combination of low saturation and rough facade material with traditional warehouse curtain has directly restored the street texture,
while the seats provide a rest site in the square.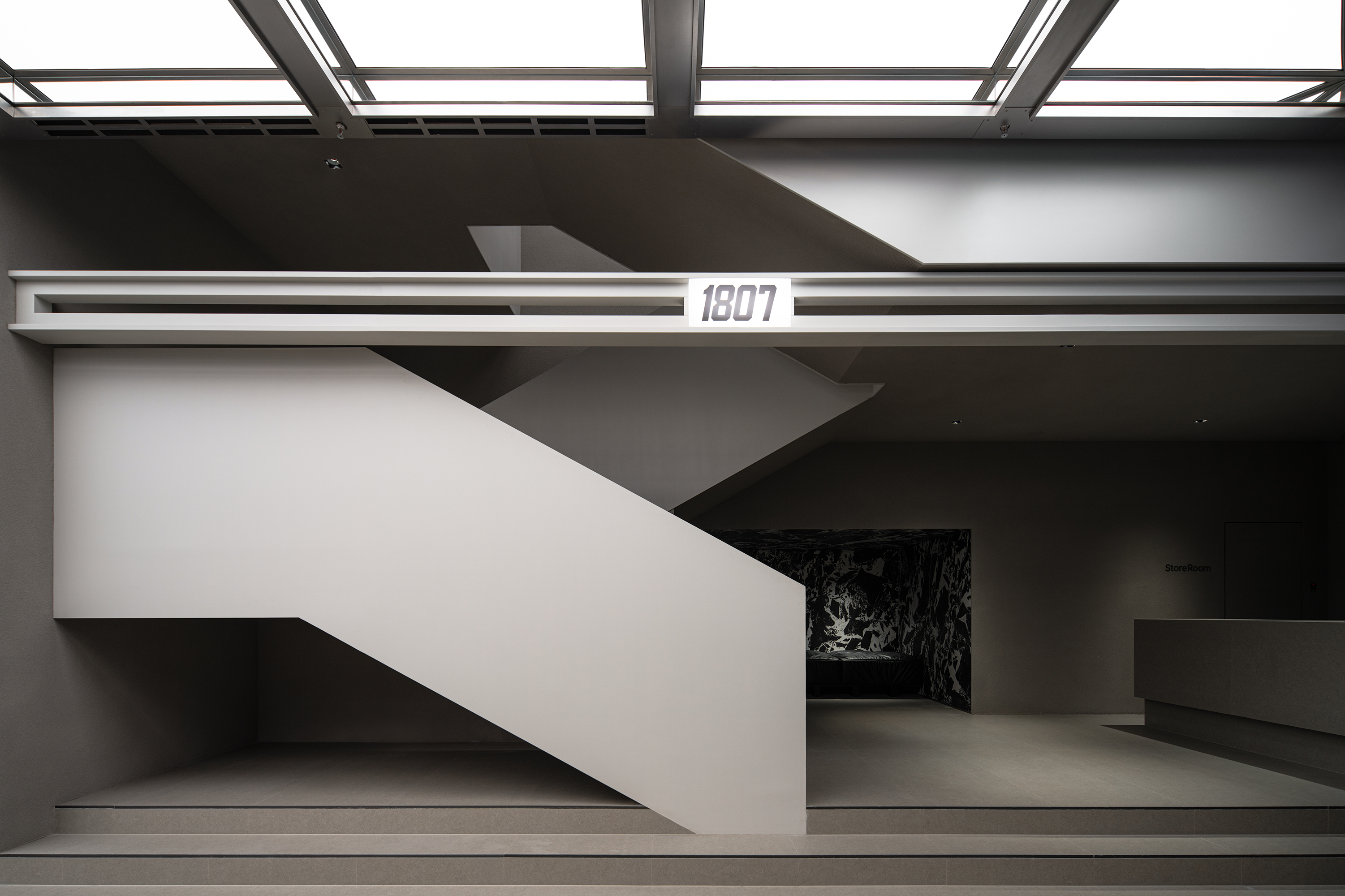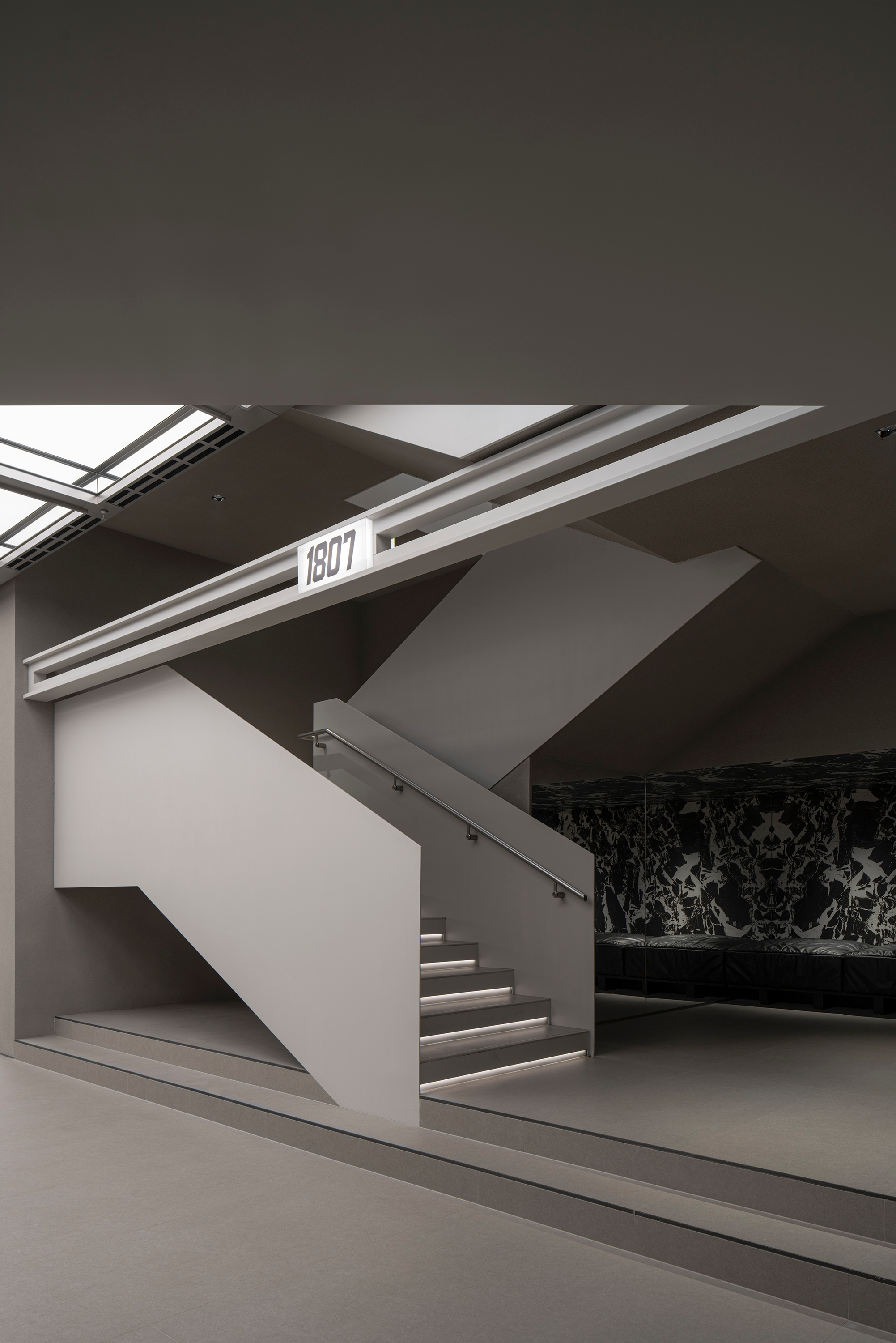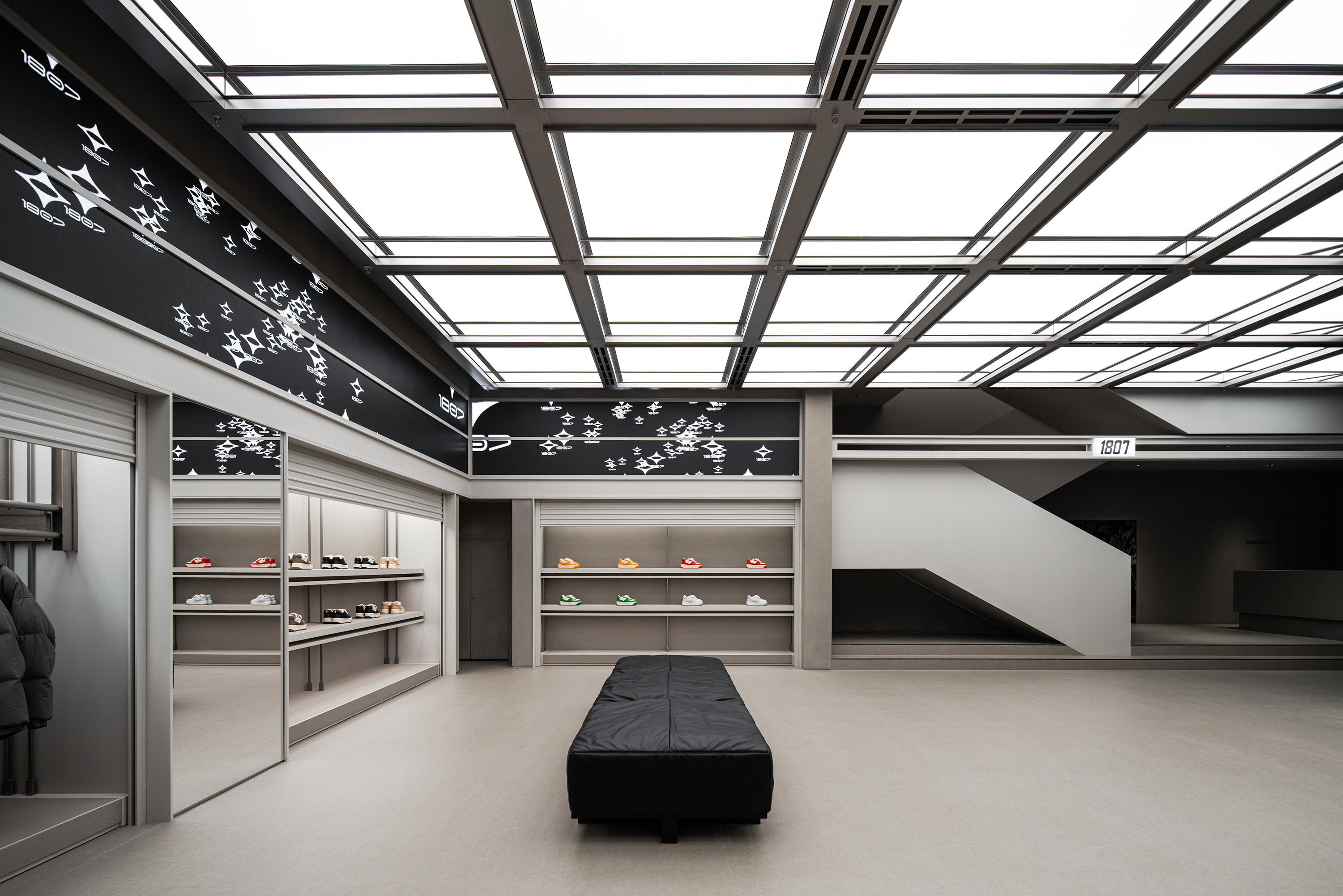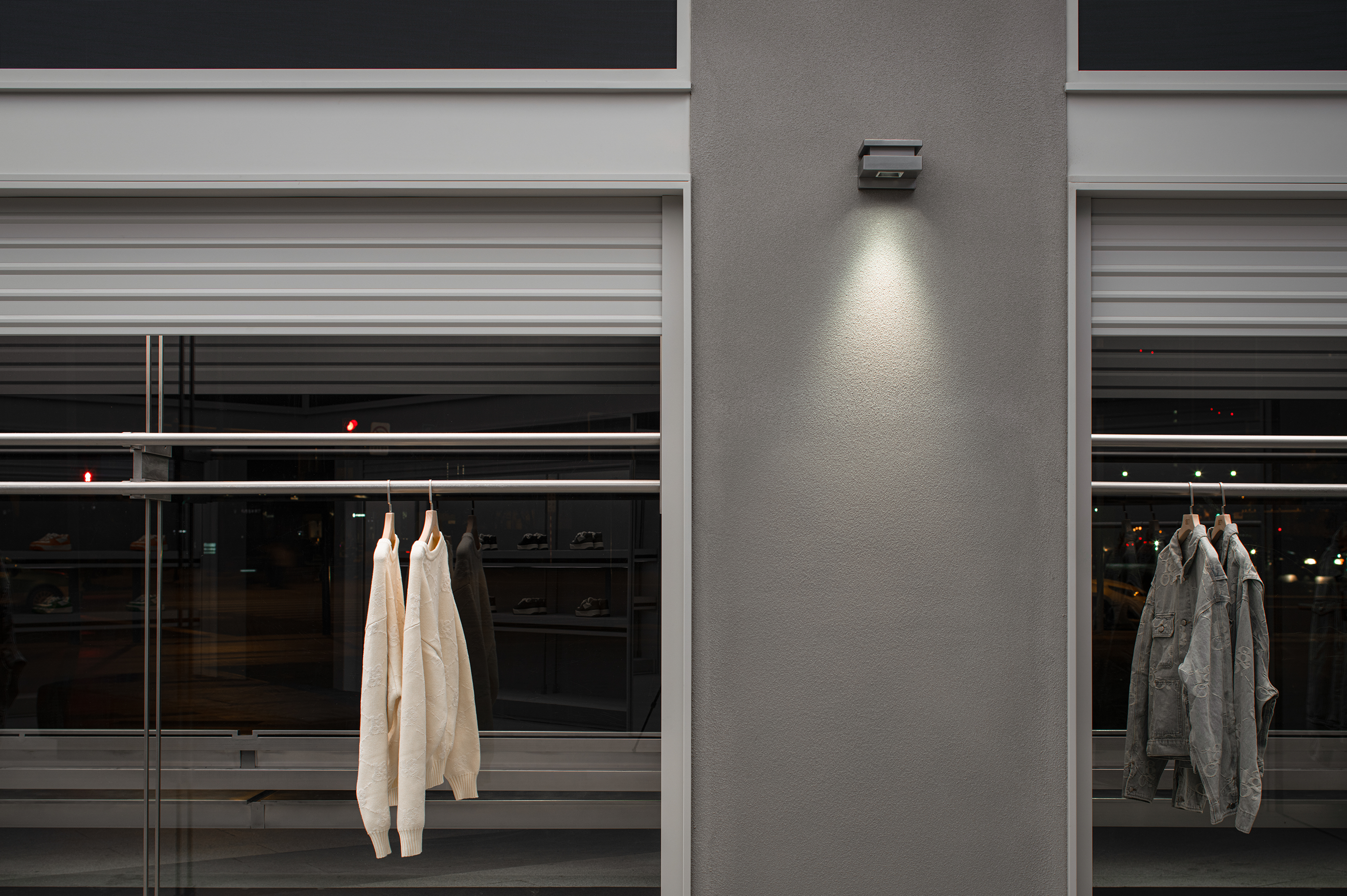 重複使用的展示单元,简单地通过空间阵列起来。
空间尽可能地留白,整体材质颜色为黑白灰,将顾客所有的注意力集中在每一个开启的仓库方格中,把展示空间留给各种色系的产品本身。
-
The standardized warehouse hangers, and reusable display units are simply arranged through the space as white as possible,
echoing the black, white and gray material color, focusing all the customers' attention on each open warehouse square,
leaving the display space for the products themselves in various color schemes.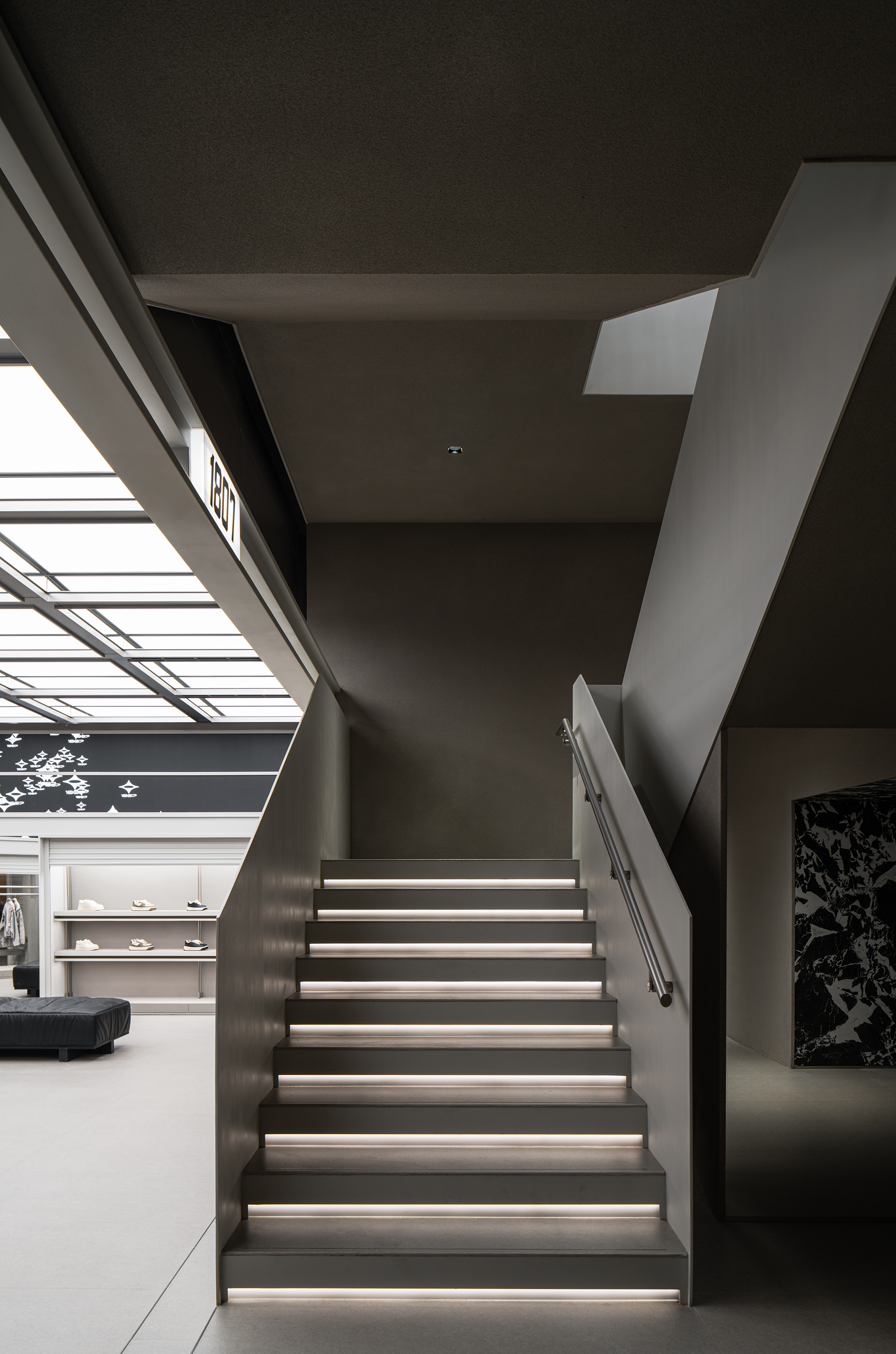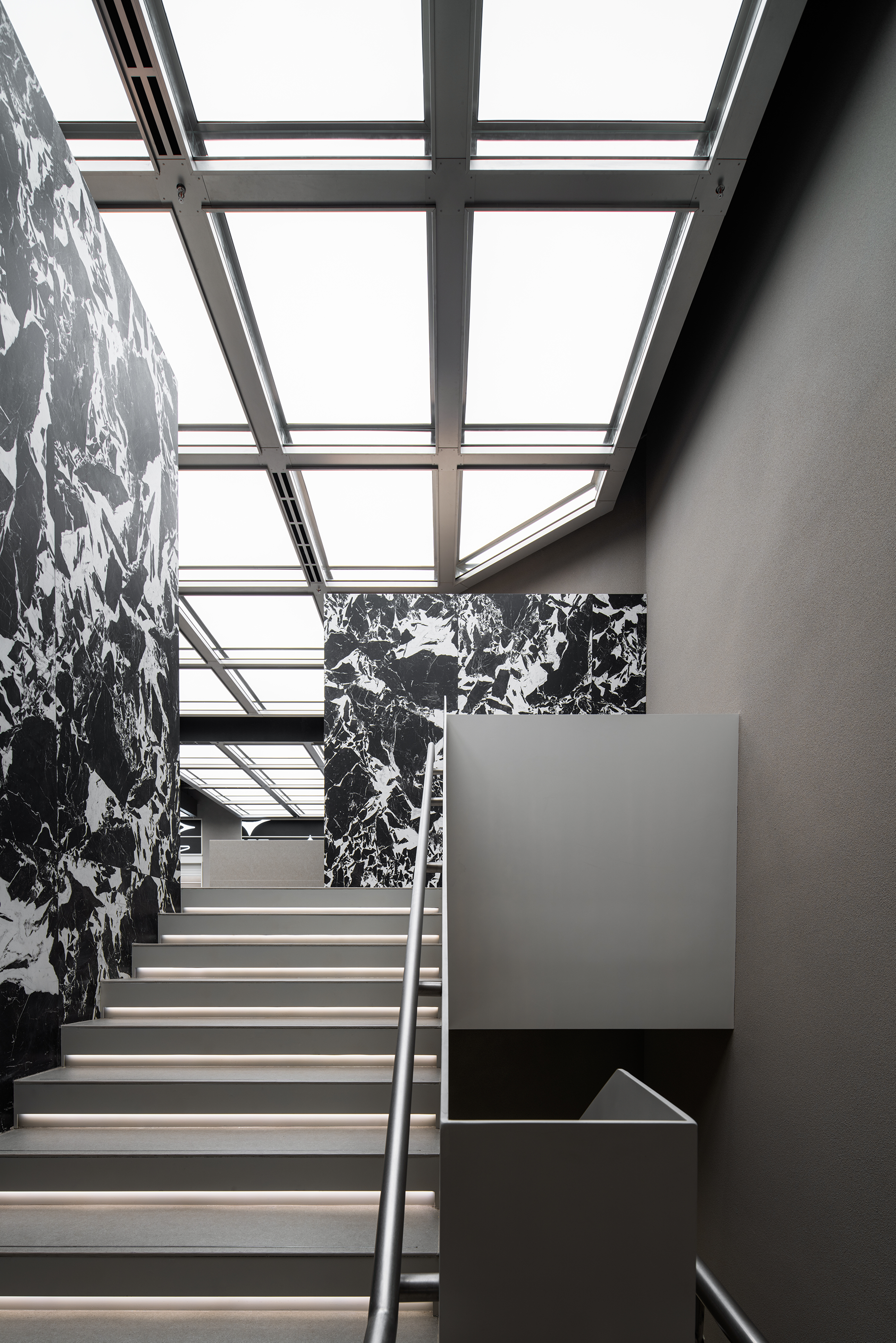 楼梯转角处的材质构成担任了承接了上下两层的空间的功能。
-
The material composition at the corner of the staircase serves as the function between the upper and lower floors.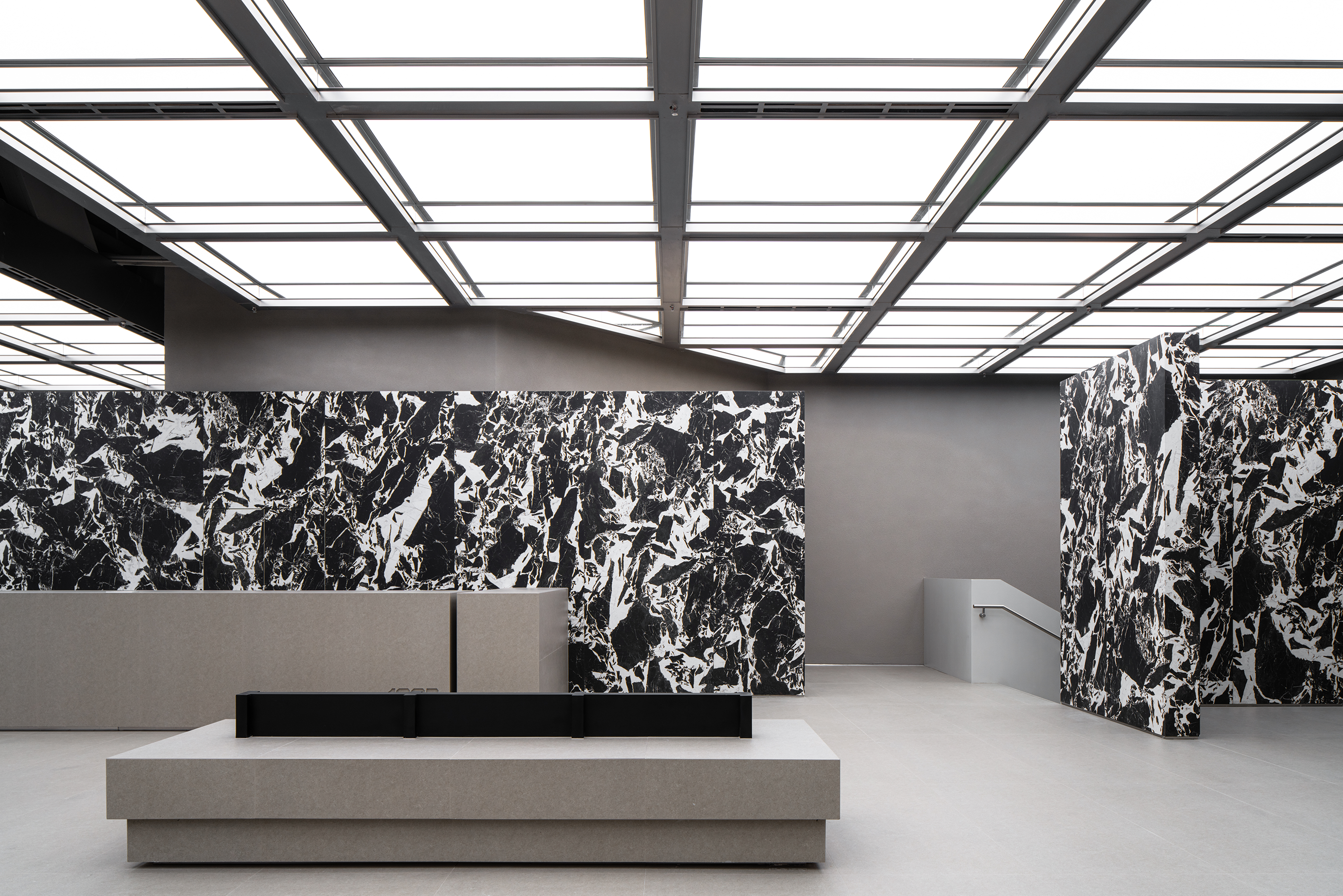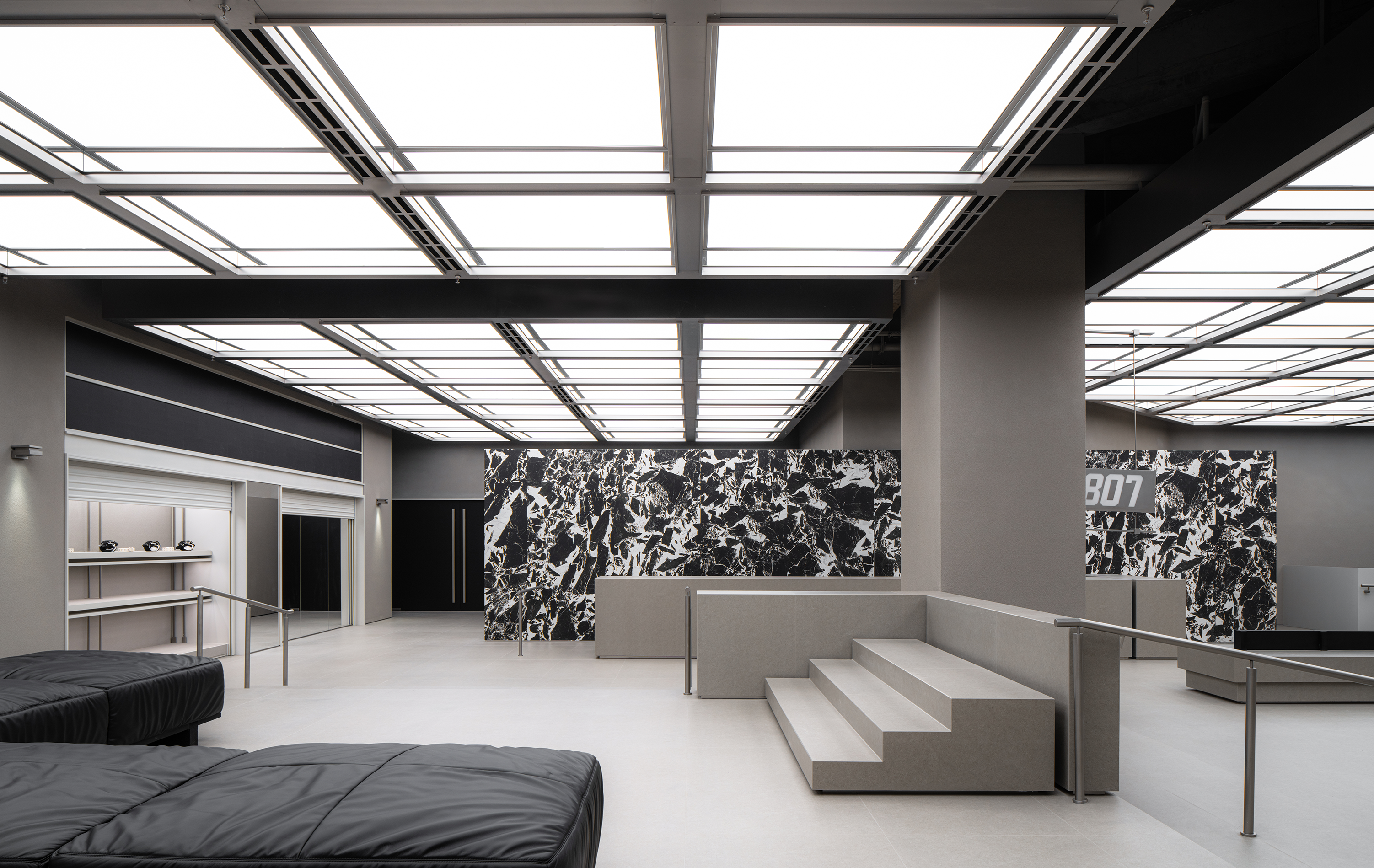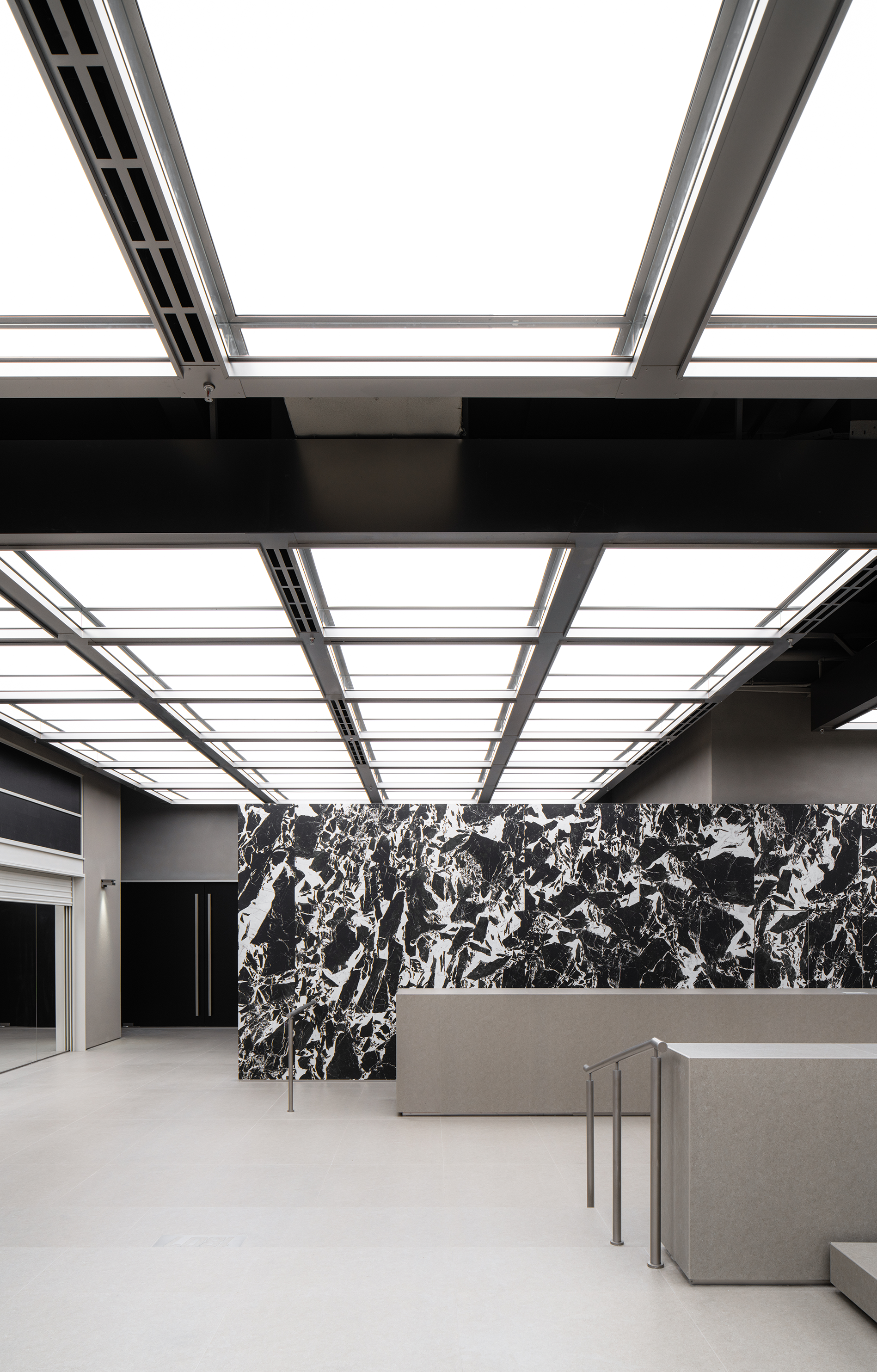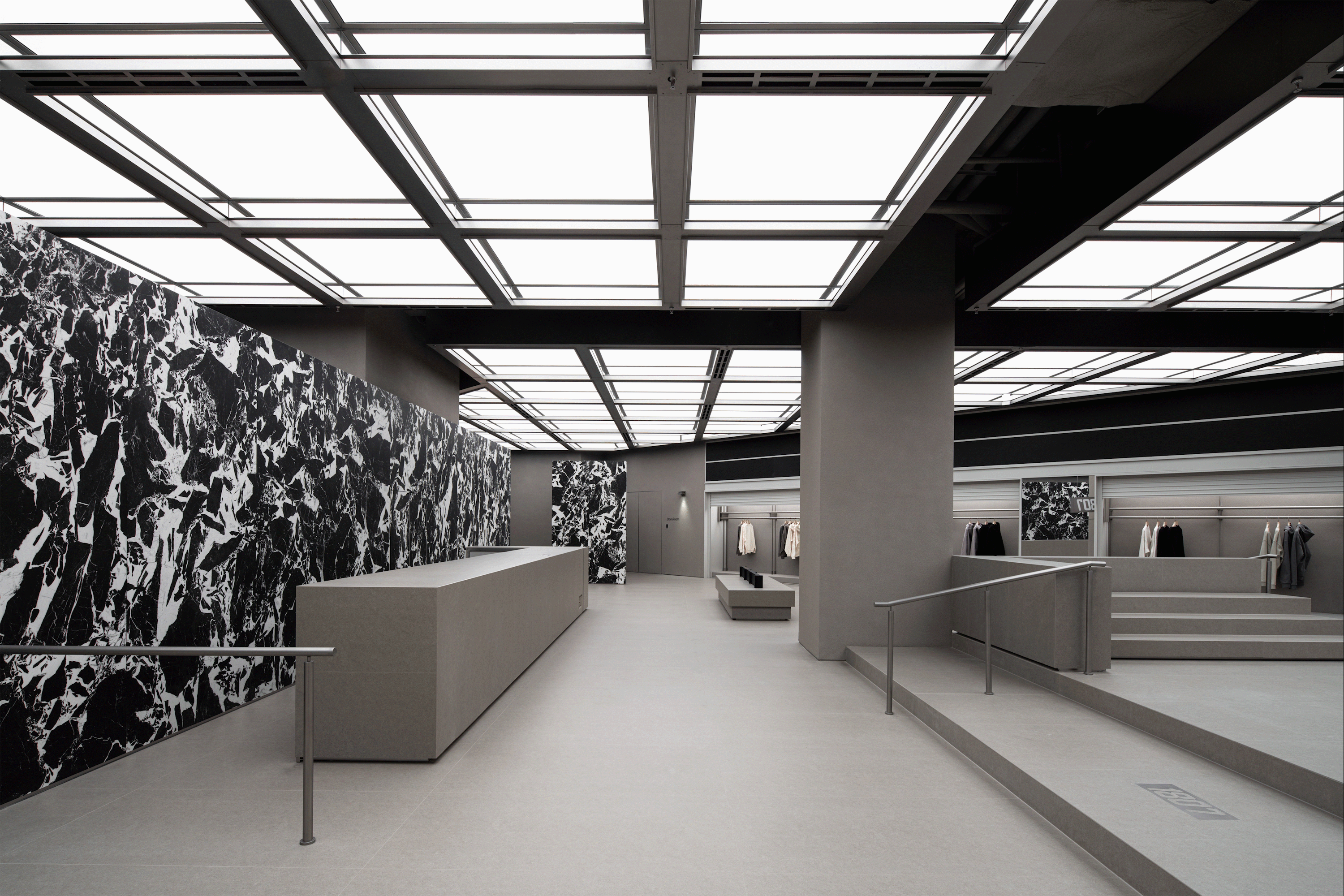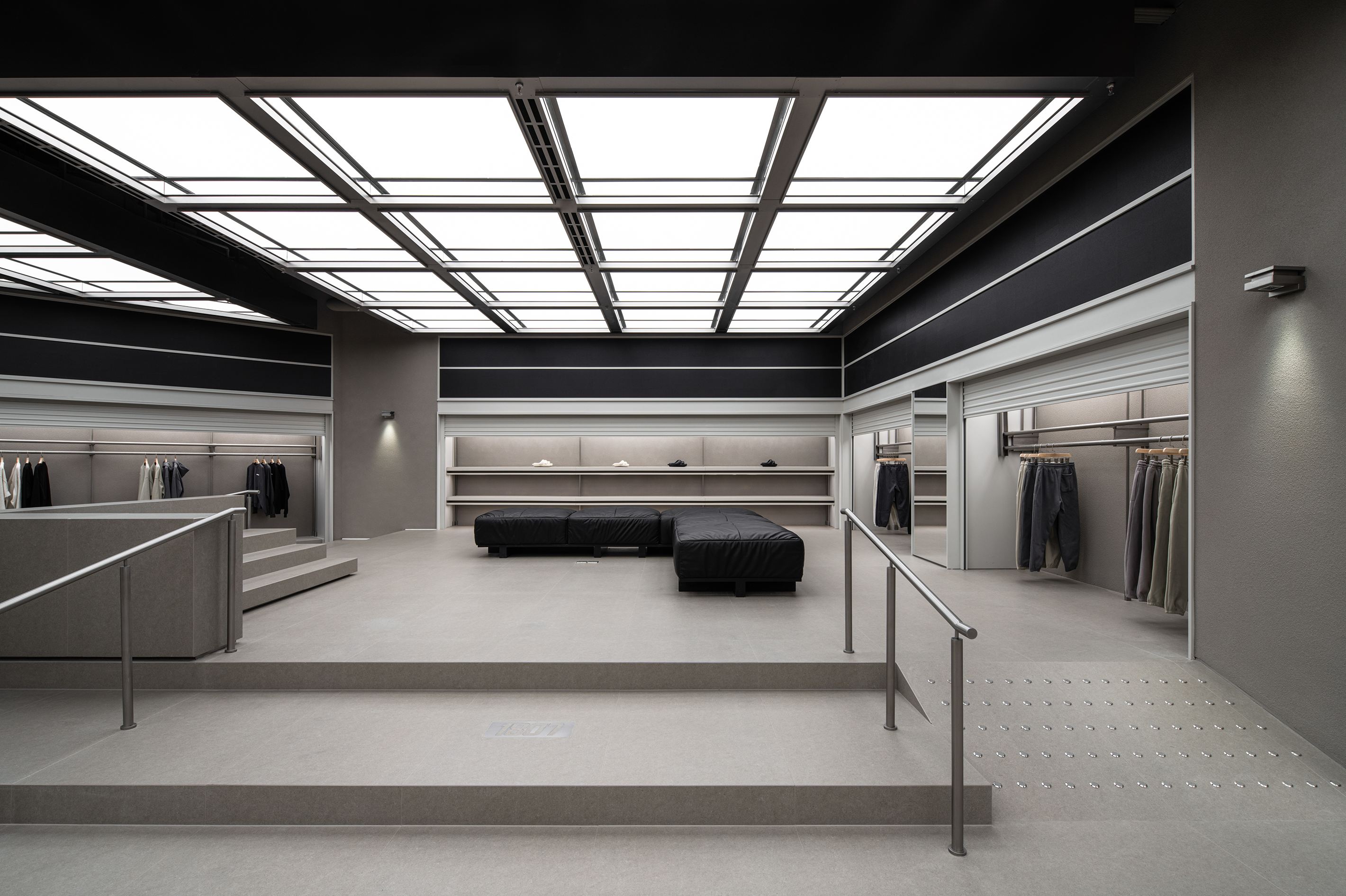 店铺二层,空间相对于一层更加宽阔。小广场场景的构建在丰富空间的同时添加了街头的趣味性及顾客间的互动性。
模拟天光的顶面灯膜系统高度还原了产品本身的色彩。店铺招牌的LED屏幕与仓库方格相结合赋予大众更加多元的购物体验,
更大限度的完成品牌文化的输出。
-
It has spacious space in the second floor. The construction of small square scene not only enriches the space,
but also increases the interest of the street and the interaction of customers.
The top light membrane system simulates the sky light and highly restores he color of the product itself.
The combination of the LED screen on the signboard and the warehouse grid endows a diversified shopping experience,
which completes the output of the brand culture to a greater extent.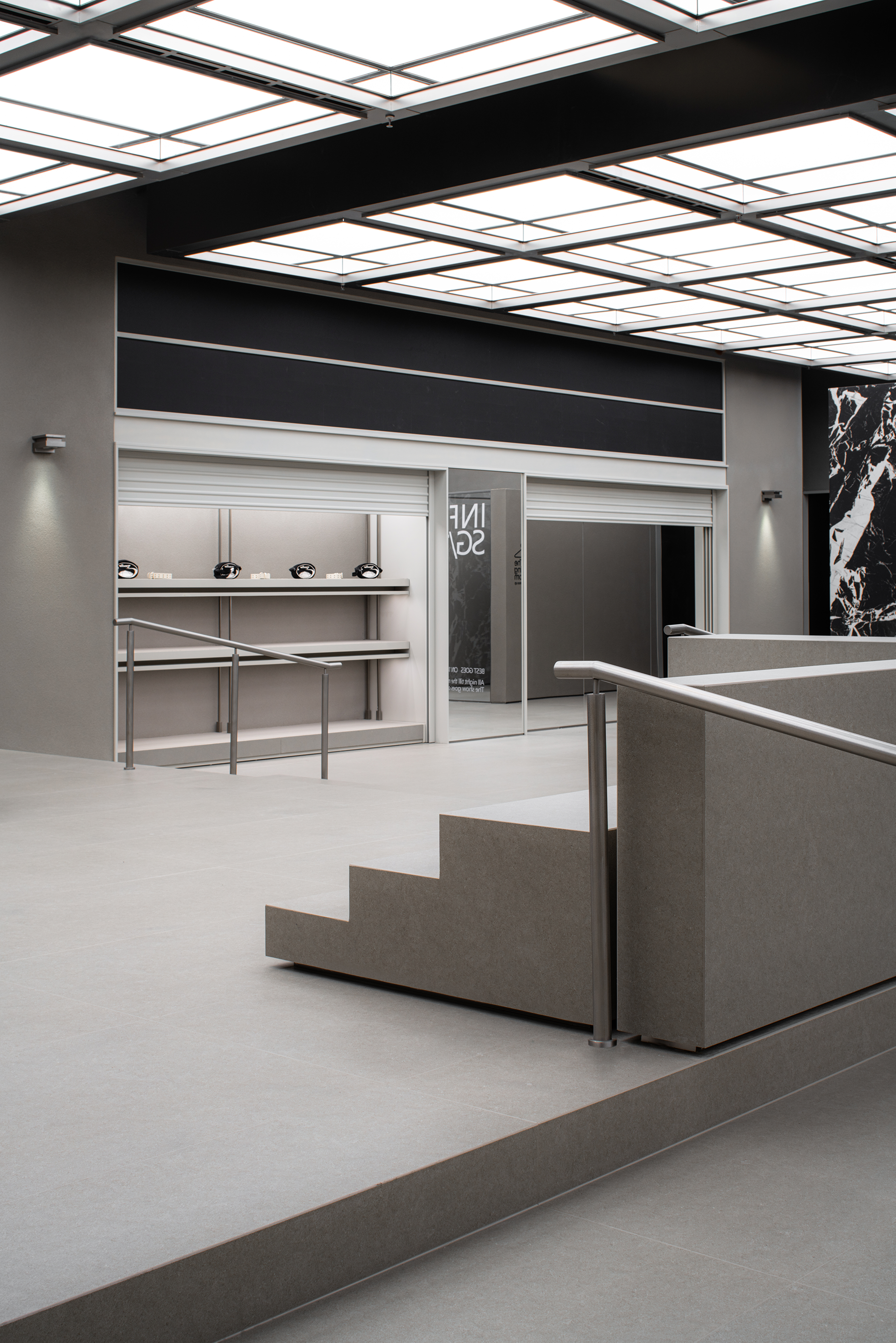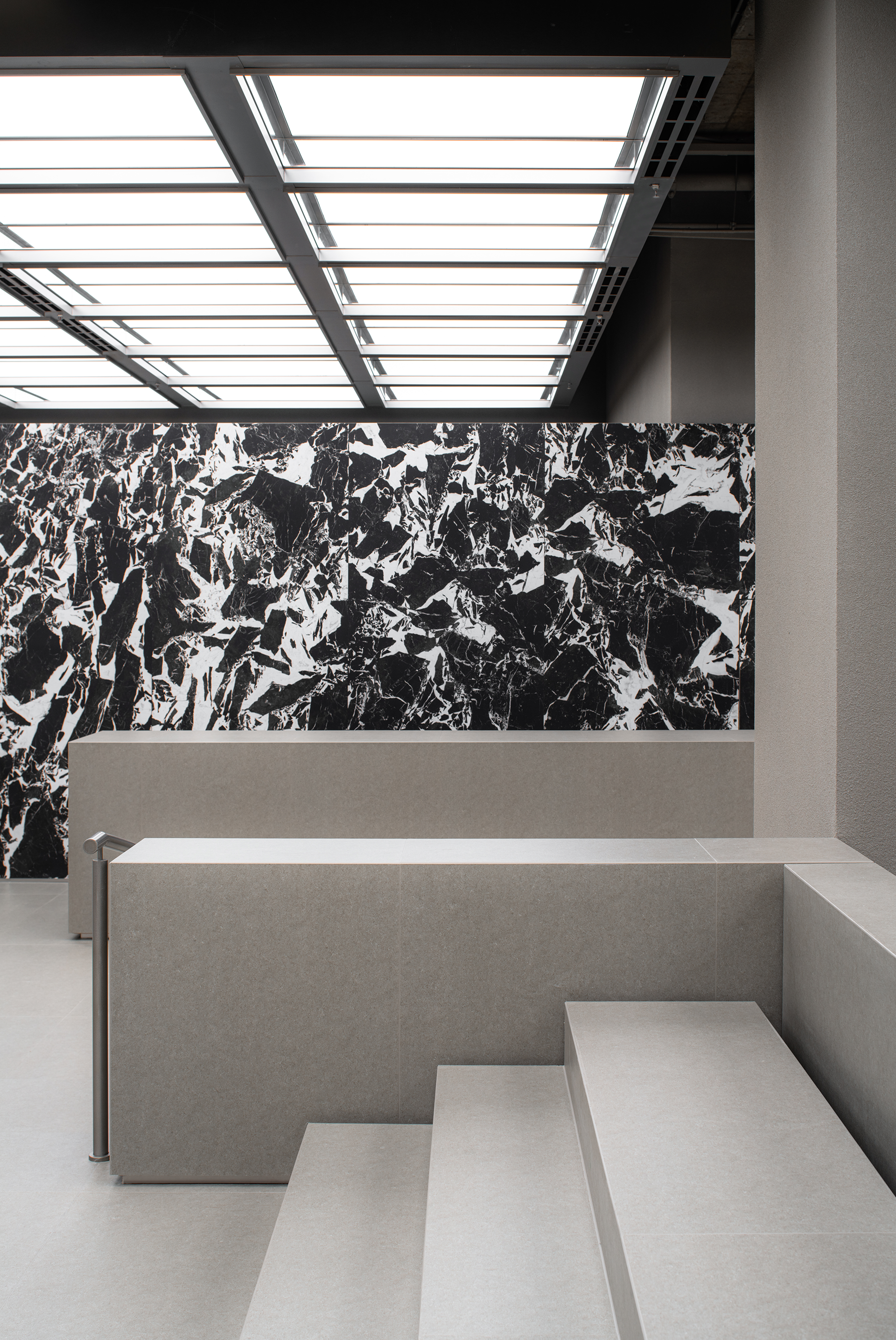 小广场错落的体块构成,加深了街区感。
-
On the contrary, the scattered blocks of the small square has deepened the block.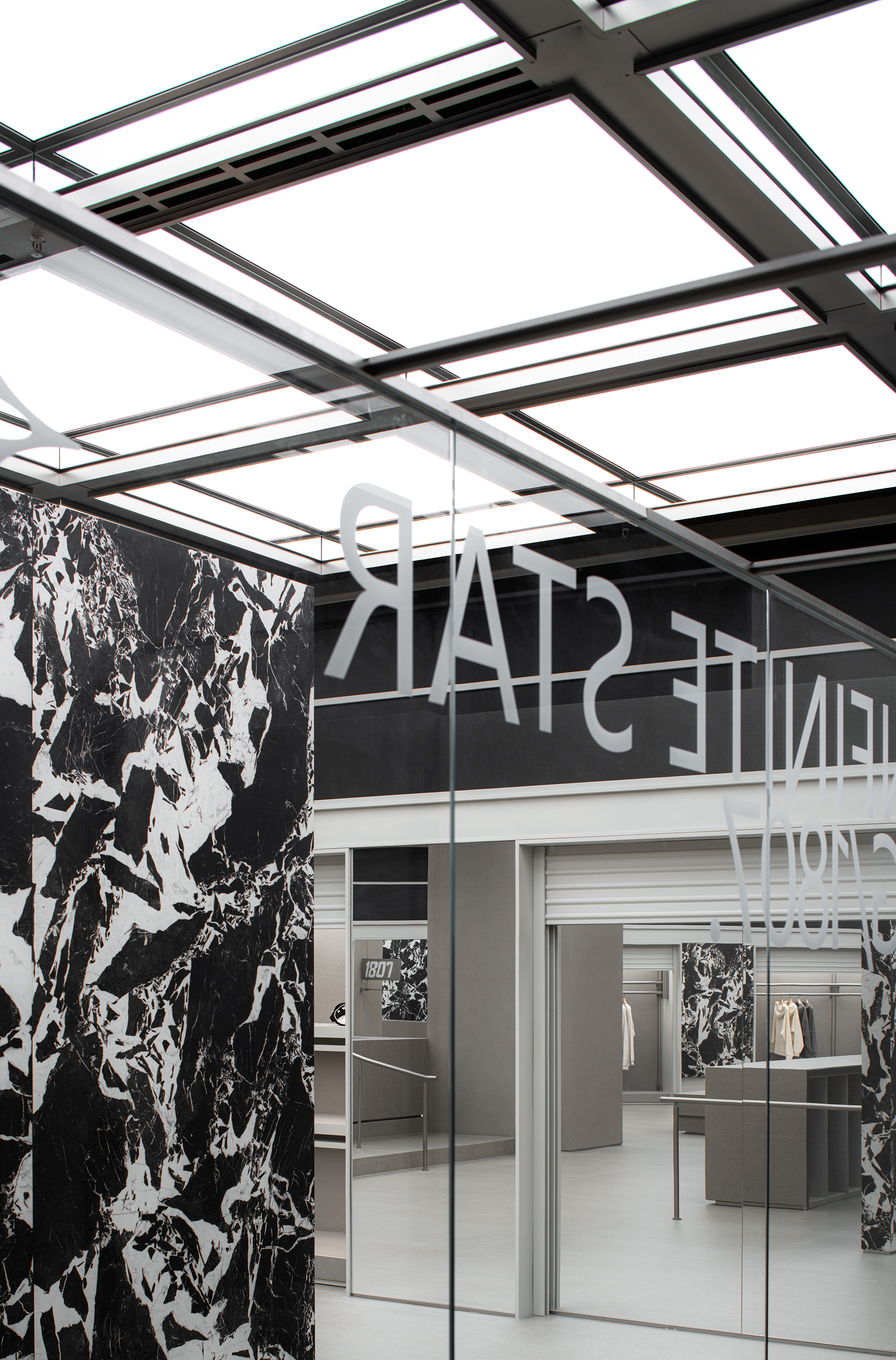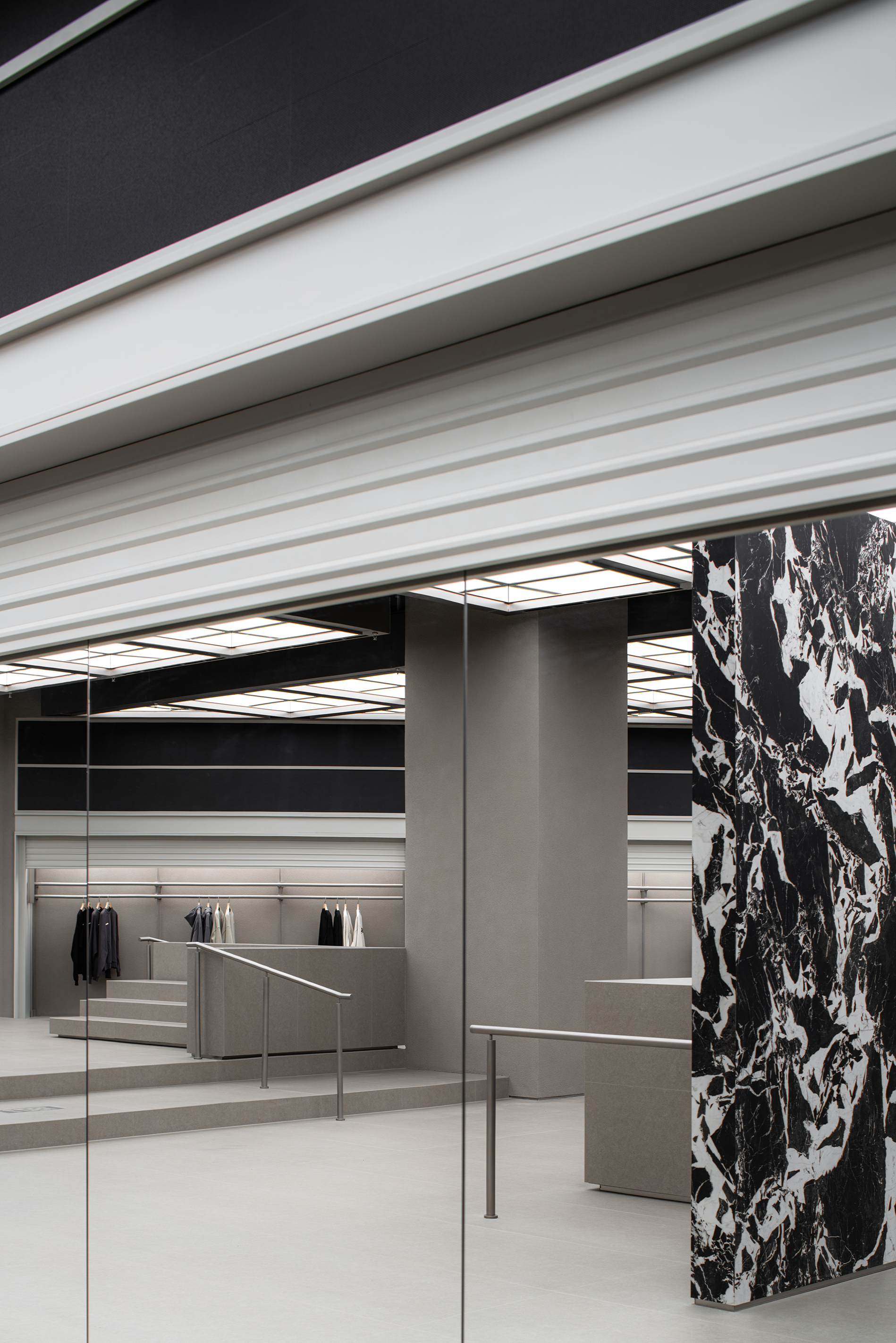 试衣间利用镜面反射拓展空间。
-
The fitting room uses specular reflection to expand the space.