PROJECT DETAILS
Location: 成都锦江区锦兴路68号COSMO 2F-3F
Chief Designer & Team: Mojo Wang I 大雄 I 巨思吉 I 赵思宇
CAD Designer: 李慢慢 I 王欢
Photography: 形在建筑空间摄影-贺川
Video: WM STUDIO
Area: 7000 ㎡
Year: 2022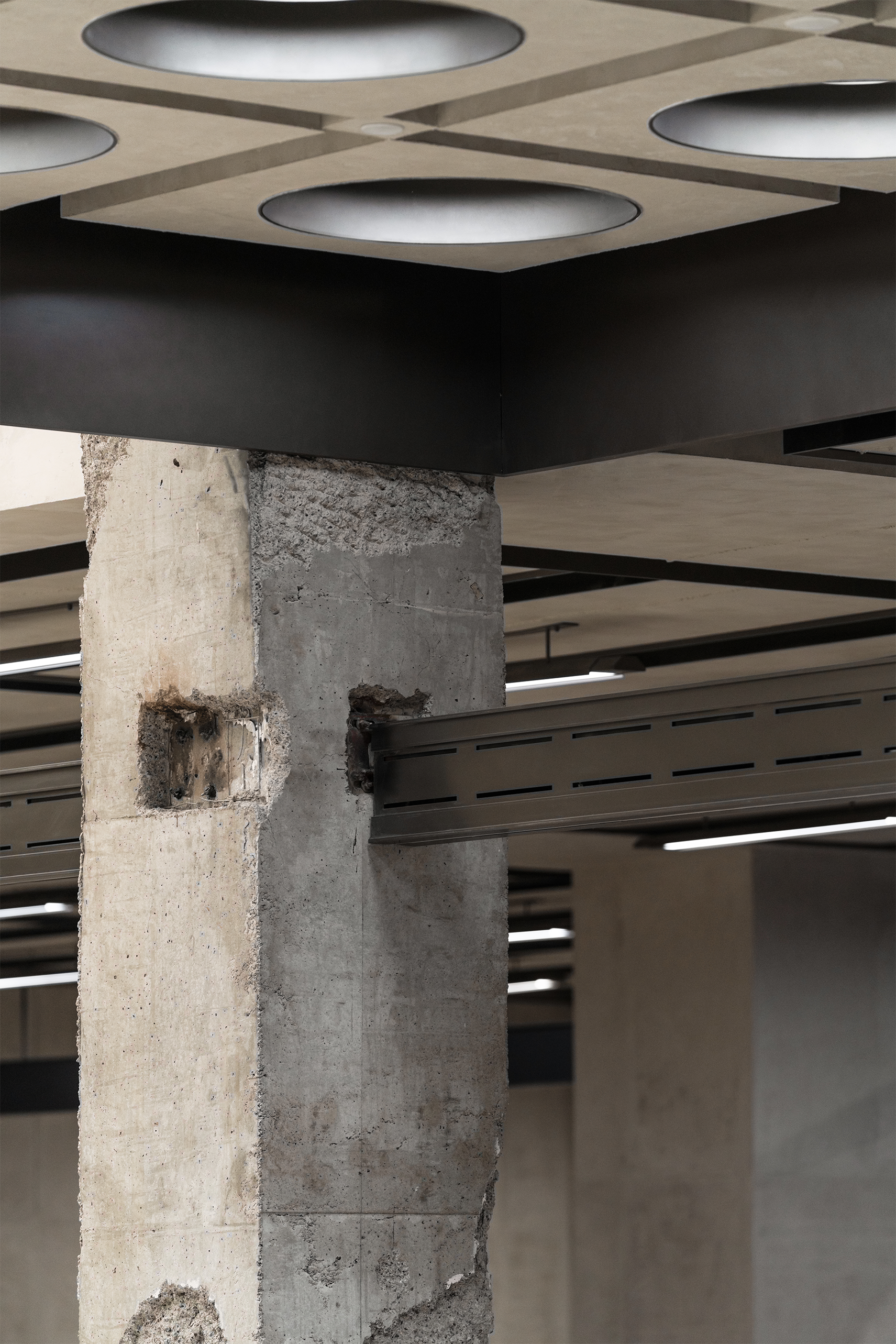 INTERIOR CONCEPT
设计团队将虚拟综合体空间的感受作为实境载体,将动线灵活化,区域划分模糊化,实现虚拟化的自由无限制,
以原始的空间结构和建筑面材体现现实空间的包容度,给大众全新的商业综合体体验。
-
Innerco is designed with the overarching idea of furnishing our realistic space with the virtual elements of the metaverse.
This is realized by enhancing the flexibility for circulation and blurring the interior zoning to achieve complete freedom of movement within this metaverse-inspired space,
as well as by leveraging the structure and cladding that came with the space at the end of the construction to express the inclusiveness of the metaverse,
ultimately presenting our customers with an unprecedented experience of visiting a commercial complex.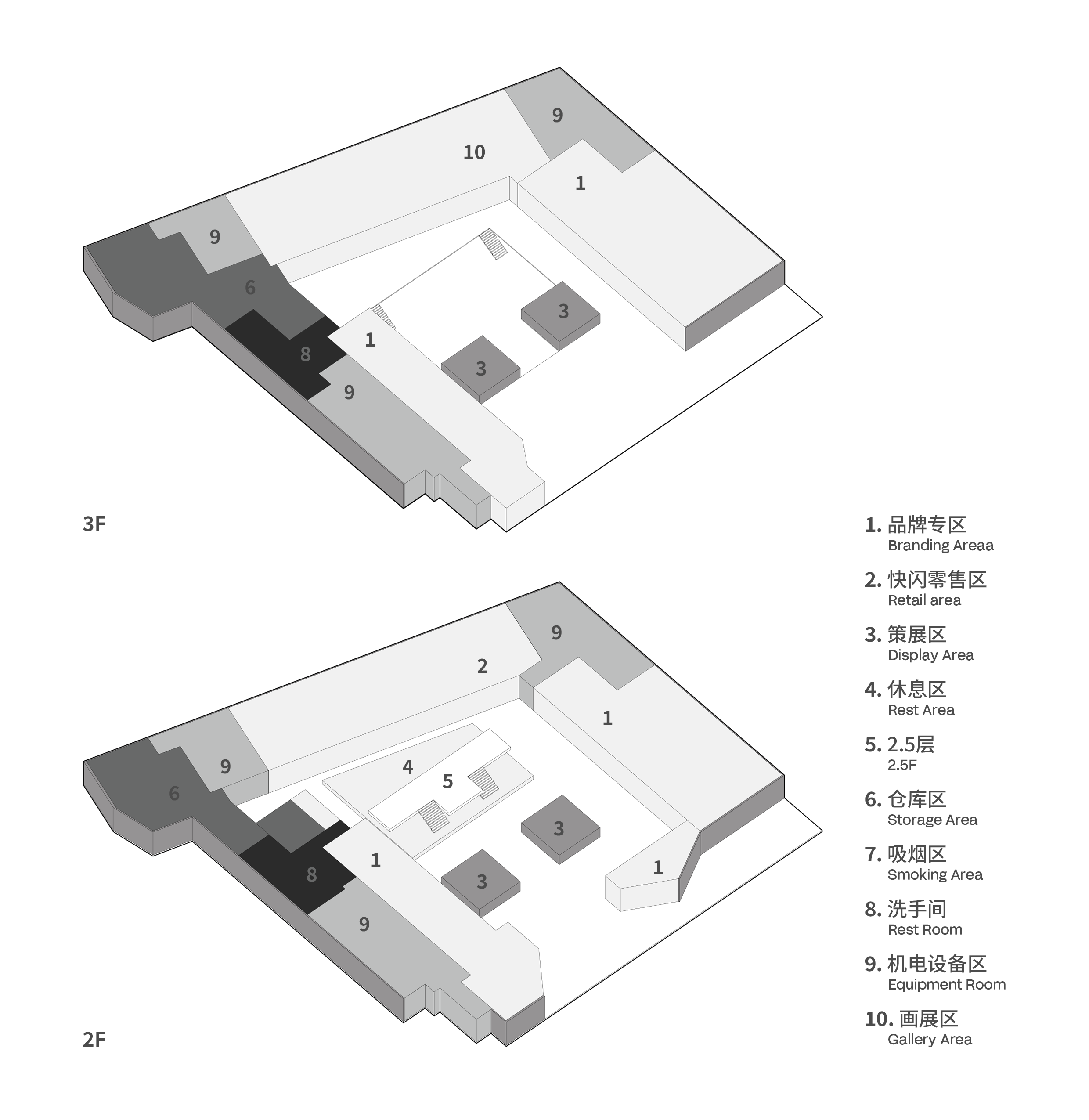 INNERCO空间分为两层,以中心筒的独立楼梯串通整体,将INNERCO作为新年轻综合体从整个商圈体系中分离出来。
-
We section our space into two stories that are interconnected by an independent and centrally-placed cylindrical staircase.
Having two stories also isolates the distinct metaverse world views Innerco intends to express with each story.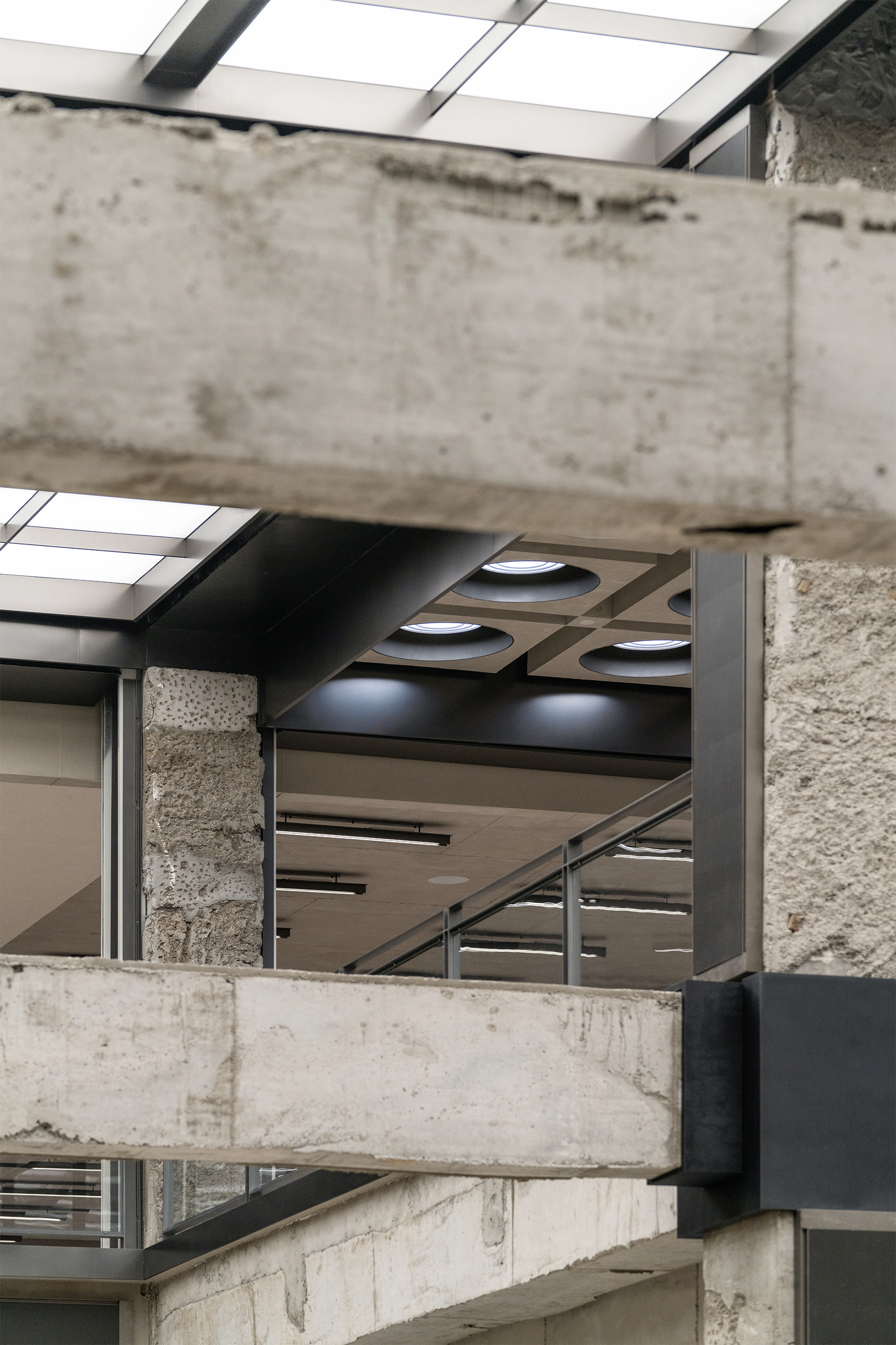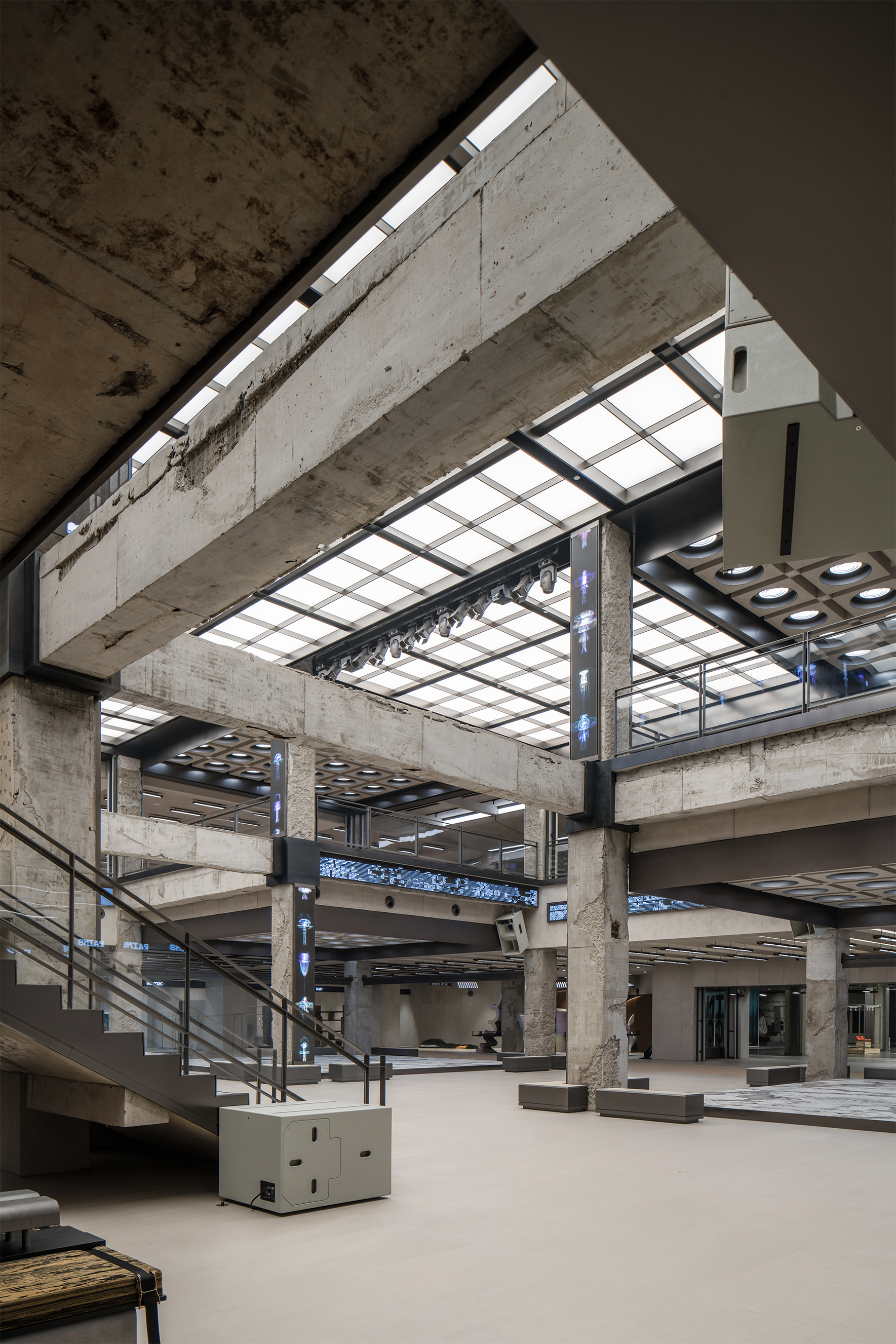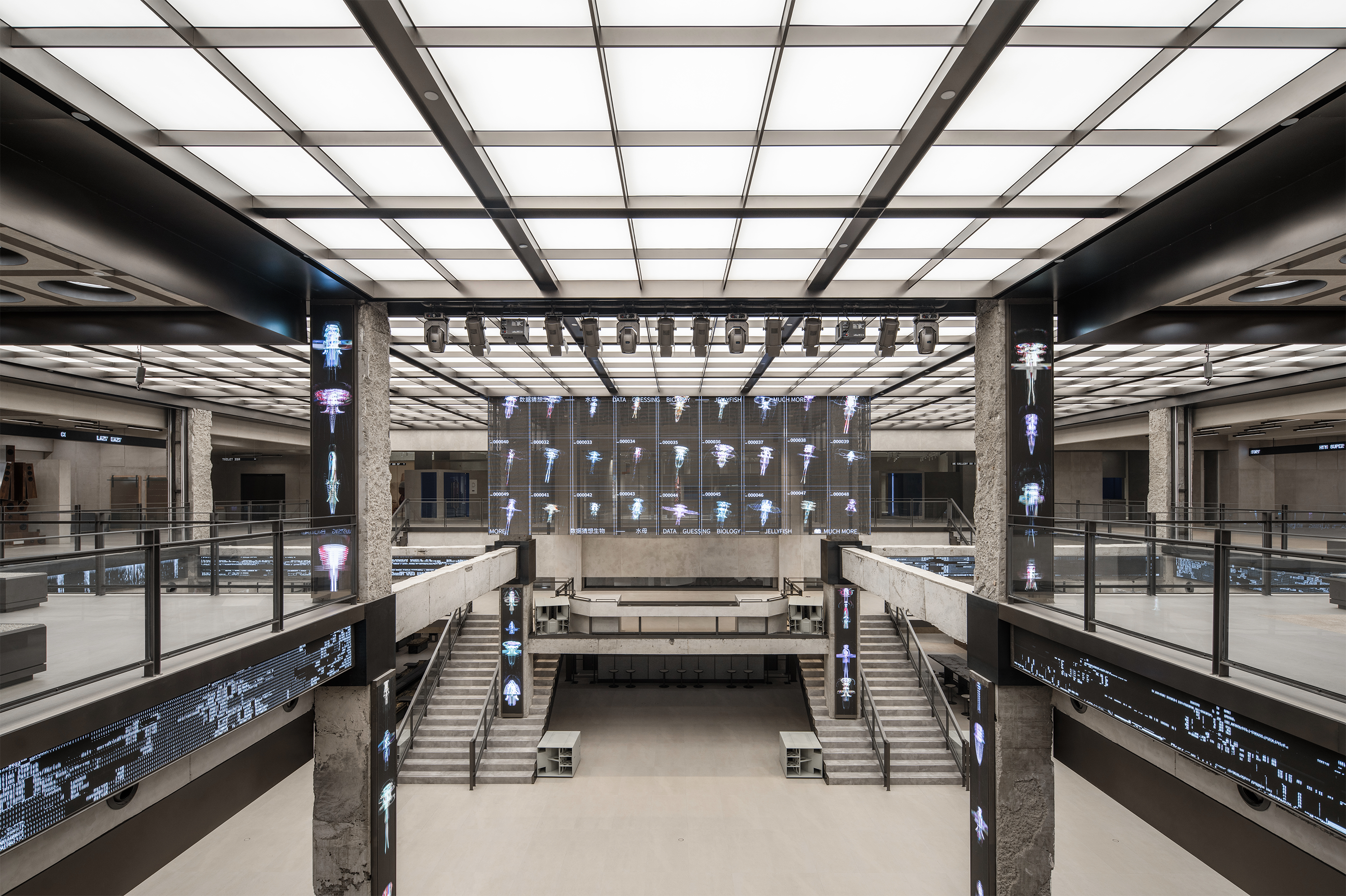 整体空间内保留了原始的建筑结构,大面积的使用原始建筑面材,
最大限度的体现新综合体的同时能够以非常基础的调性融合各个品牌,又能让每个品牌不丢失自己的独特。
-
As previously mentioned, we decided to maximally retain the "raw" structure and cladding presented to us at the end of construction,
with the view to expressing the virtual elements of the metaverse the best we can, while also using the most essential tonality to blend
the presence of various brands into one harmonious unit without compromising each of their unique characteristics.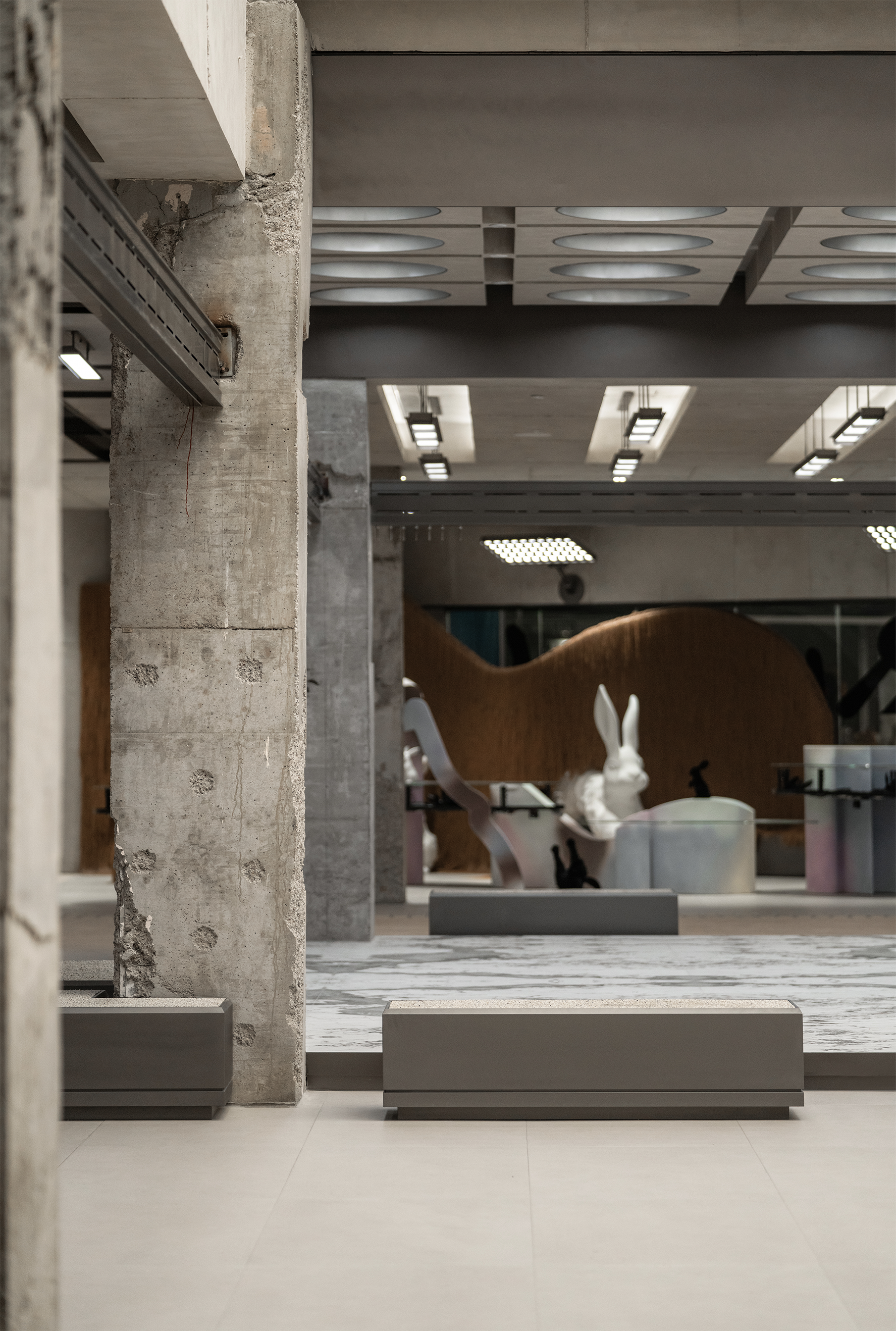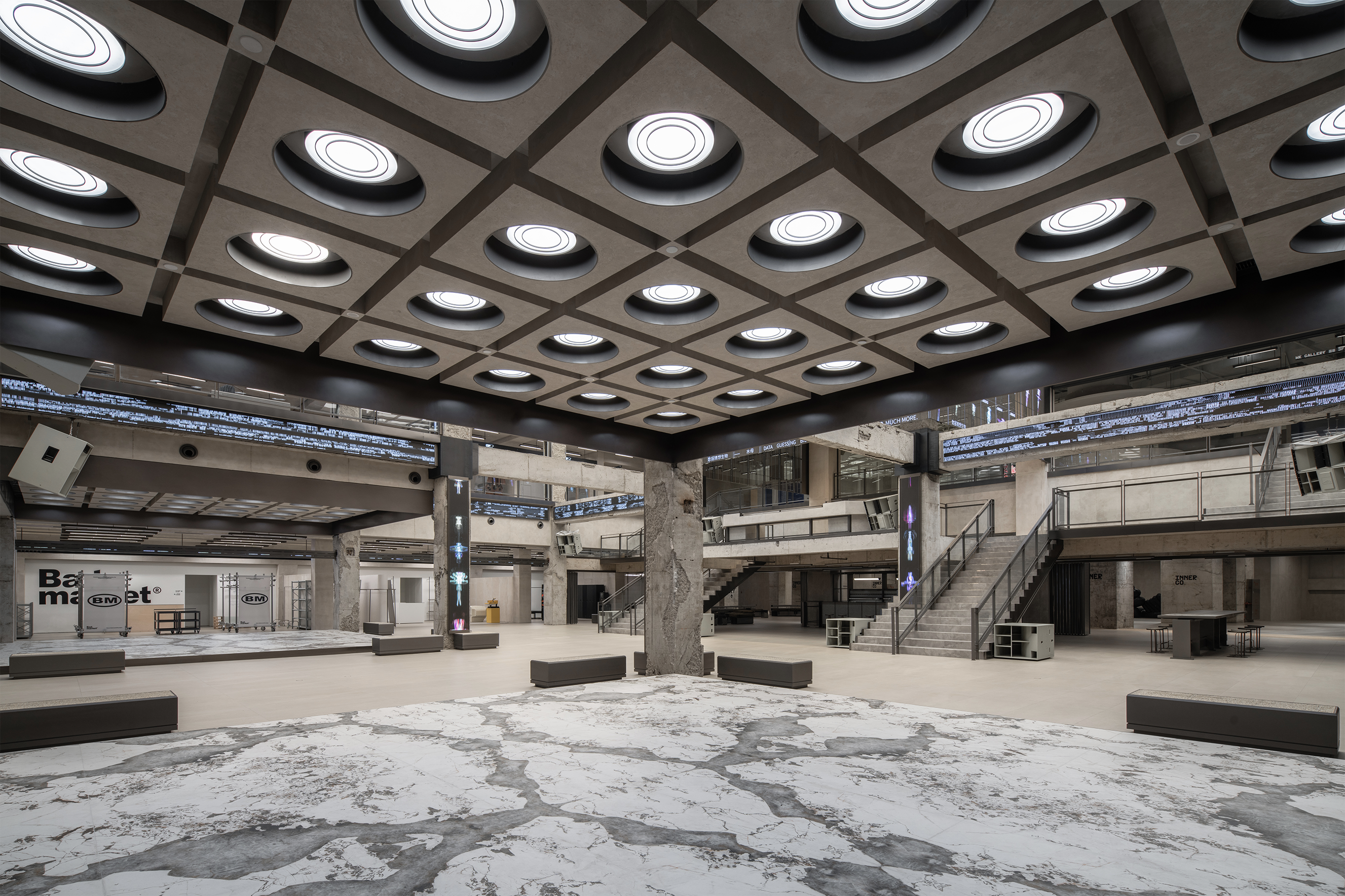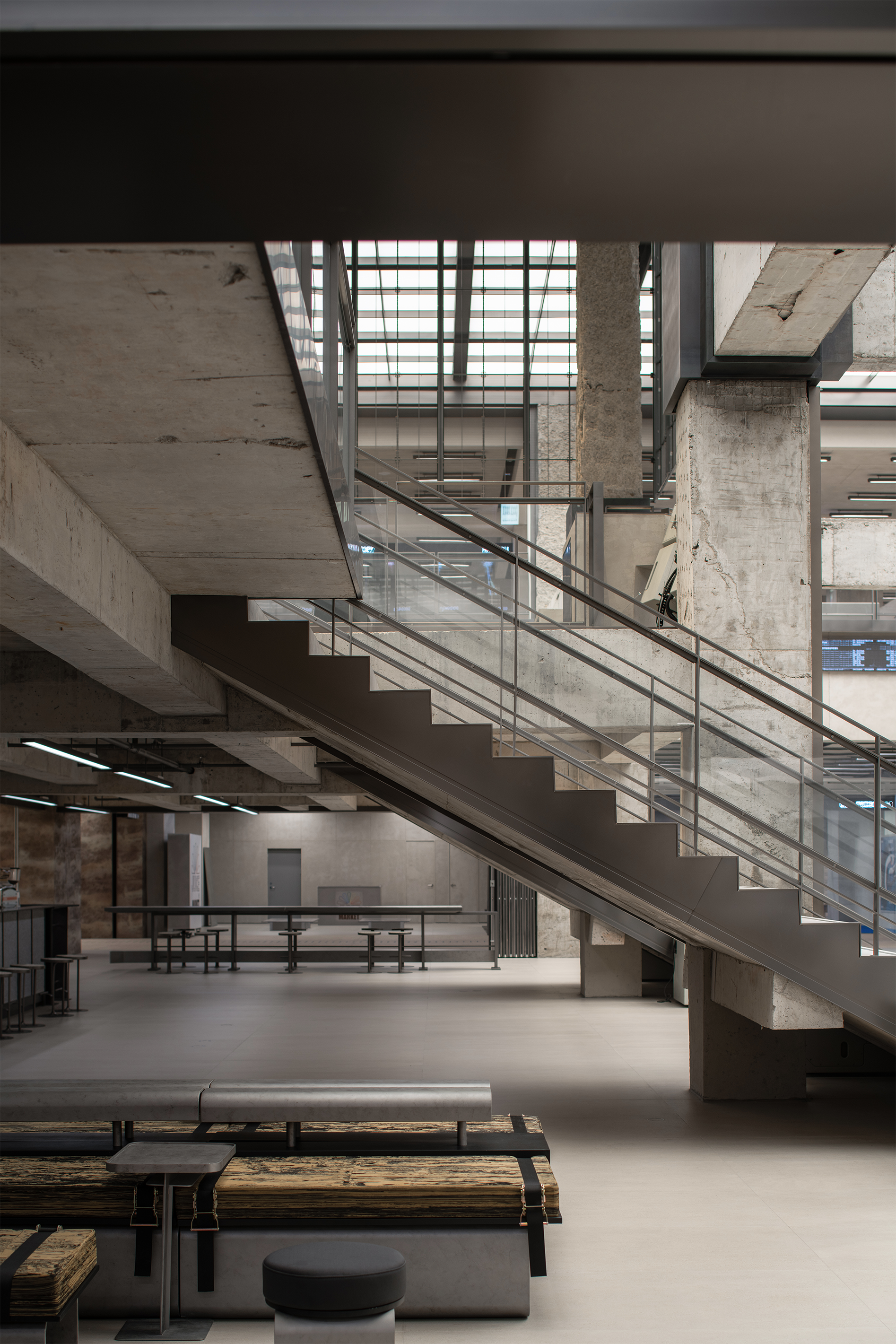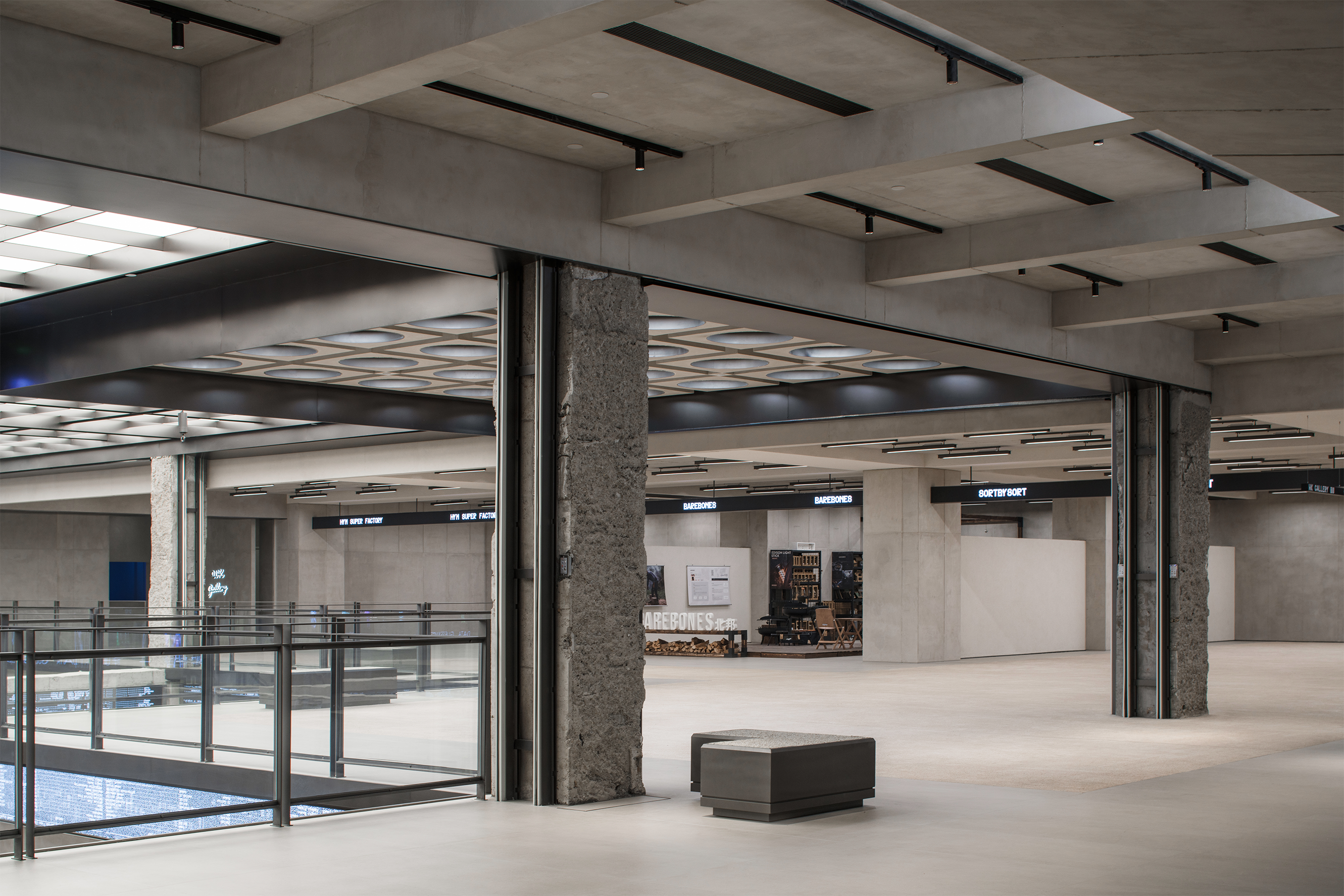 打破传统商业综合体明确的区域划分,各业态和公共区域相融合,同时增加装置和道具进行灵活划分。
-
Innerco boldly abandoned the conventional practices of unambiguous zoning seen in many commercial complexes and set to blend various business formats
with the common area, only using flexible and minimal sectioning in the form of installations and props.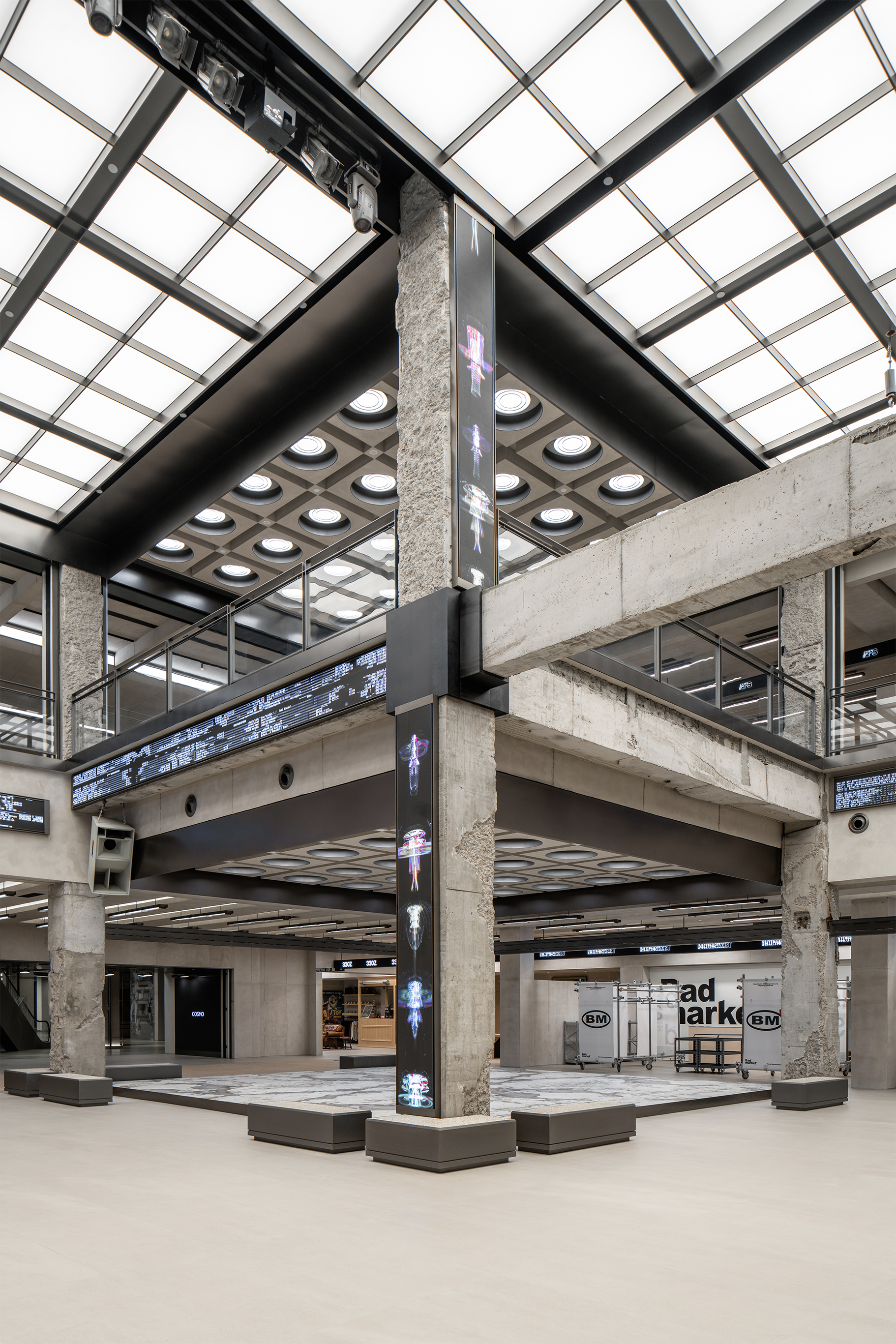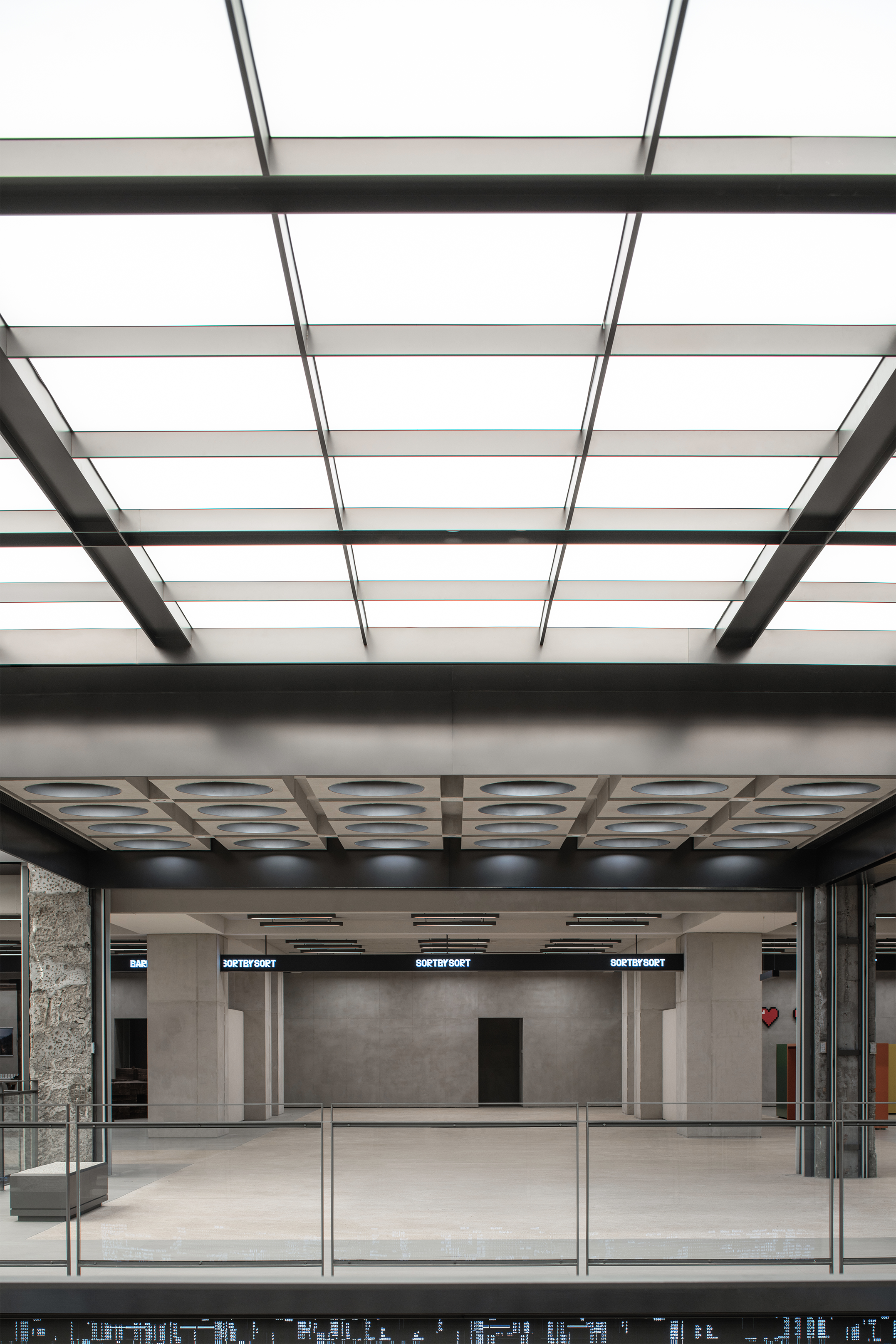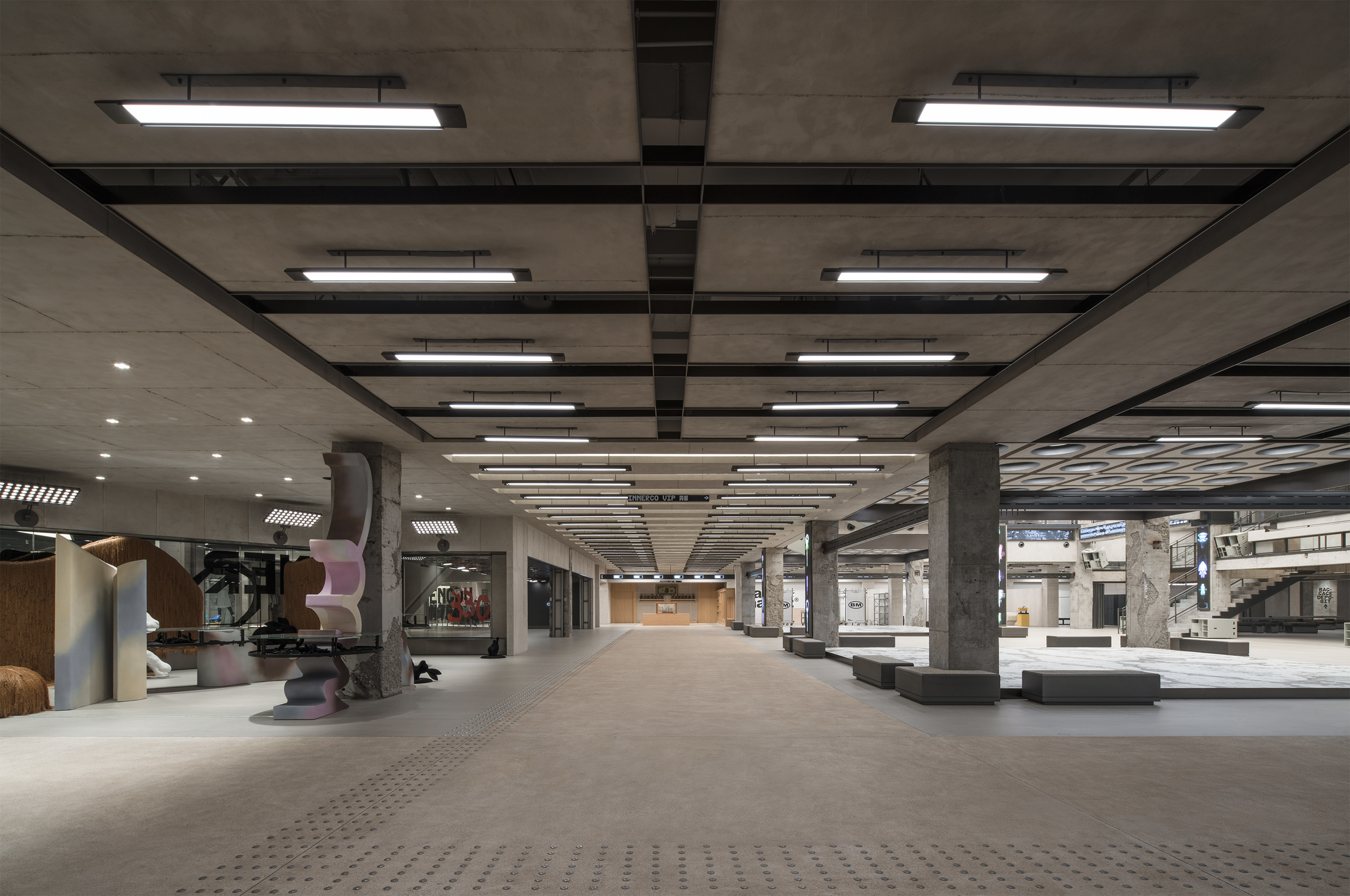 每个品牌店铺不设门头和红线,品牌展架以装置呈现,可以摆放到公共区域。
-
You won't find any shopfronts and boundary lines, only display racks that are set on existing installations placed far into the space of the common area.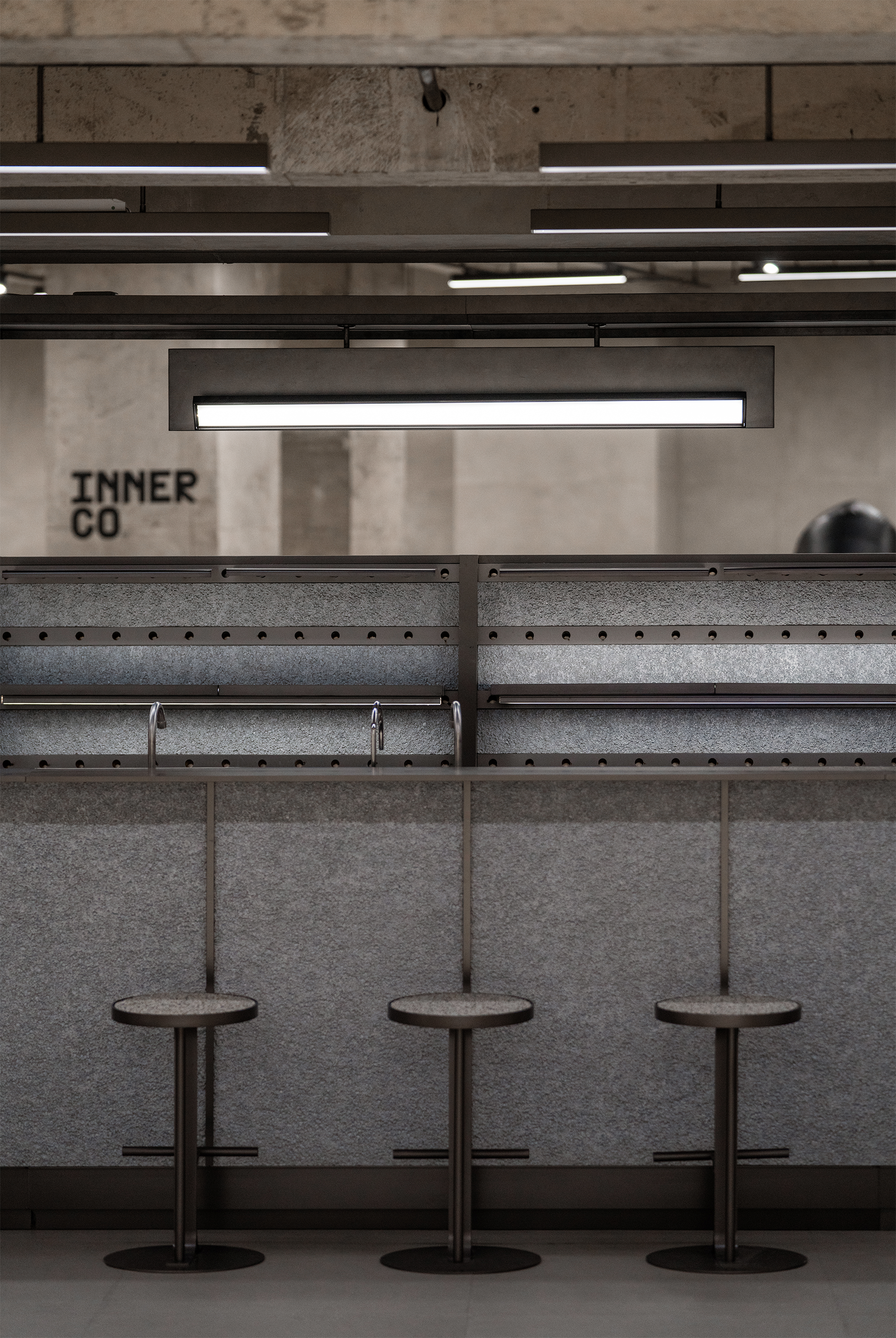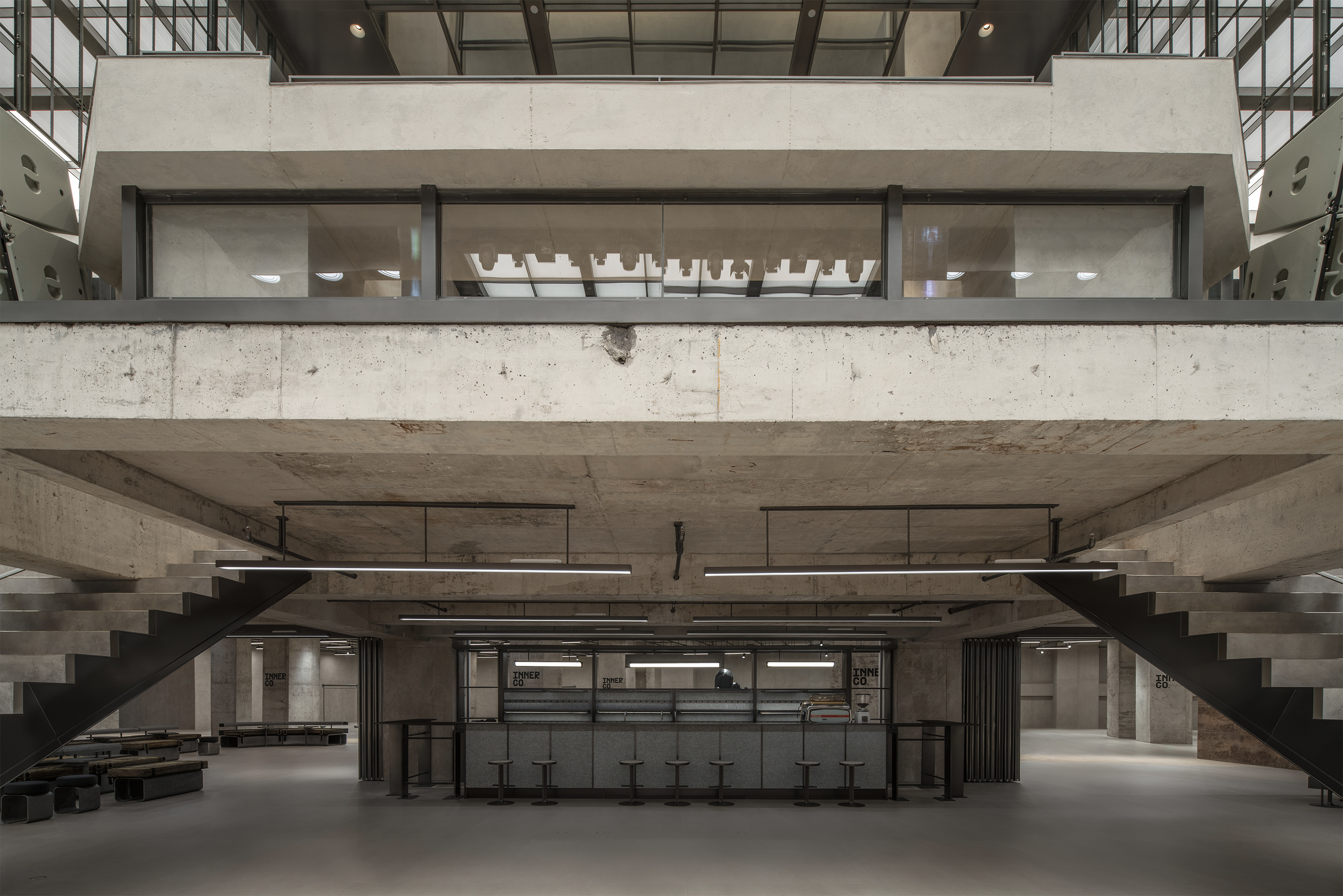 2楼设有酒水咖啡吧台,中心筒2.5楼设置固定DJ台,
每天DJ的表演和音乐作为运营日常的氛围背景,为年轻群体提供更多感官体验。
-
Beverages ranging from alcohol to coffee are served at the bar over on 2F,
while a platform for DJs to perform during music activities can also be found on the "artificial" second storey on 2F.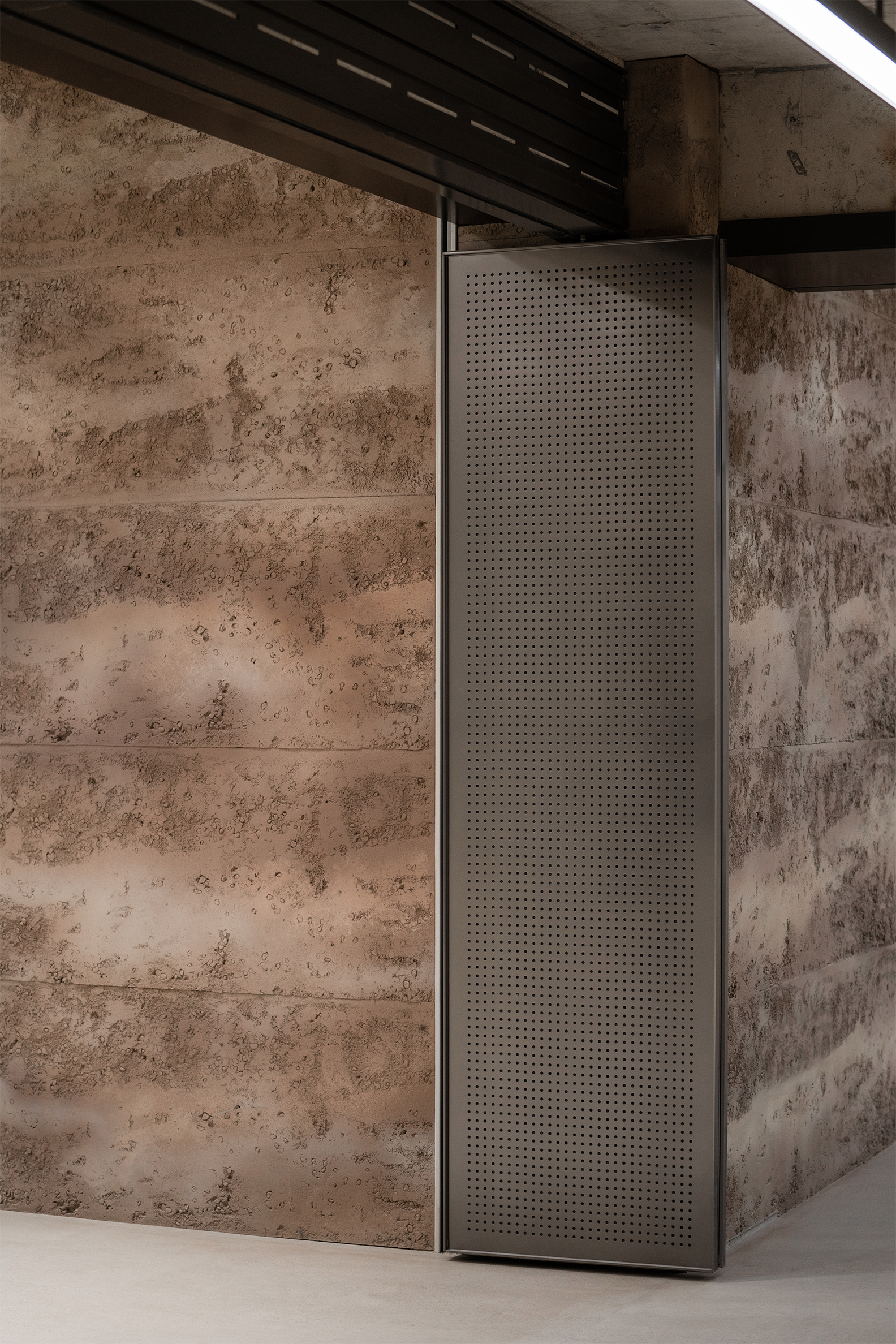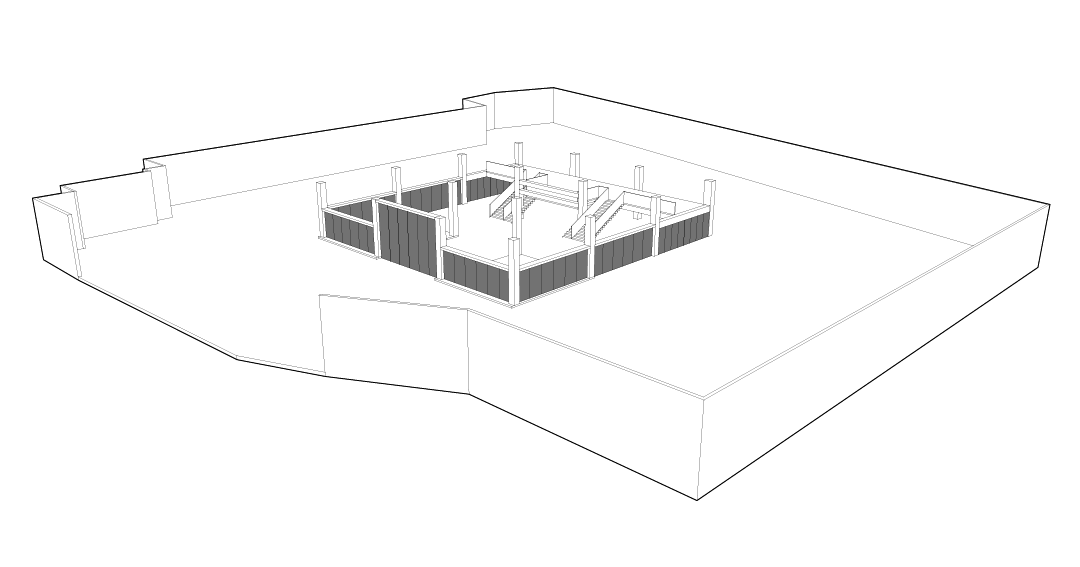 2楼设置移动门板可划分出独立活动区。
-
There are also mobile partition panels on 2/F that can be used to isolate the central area for different activities.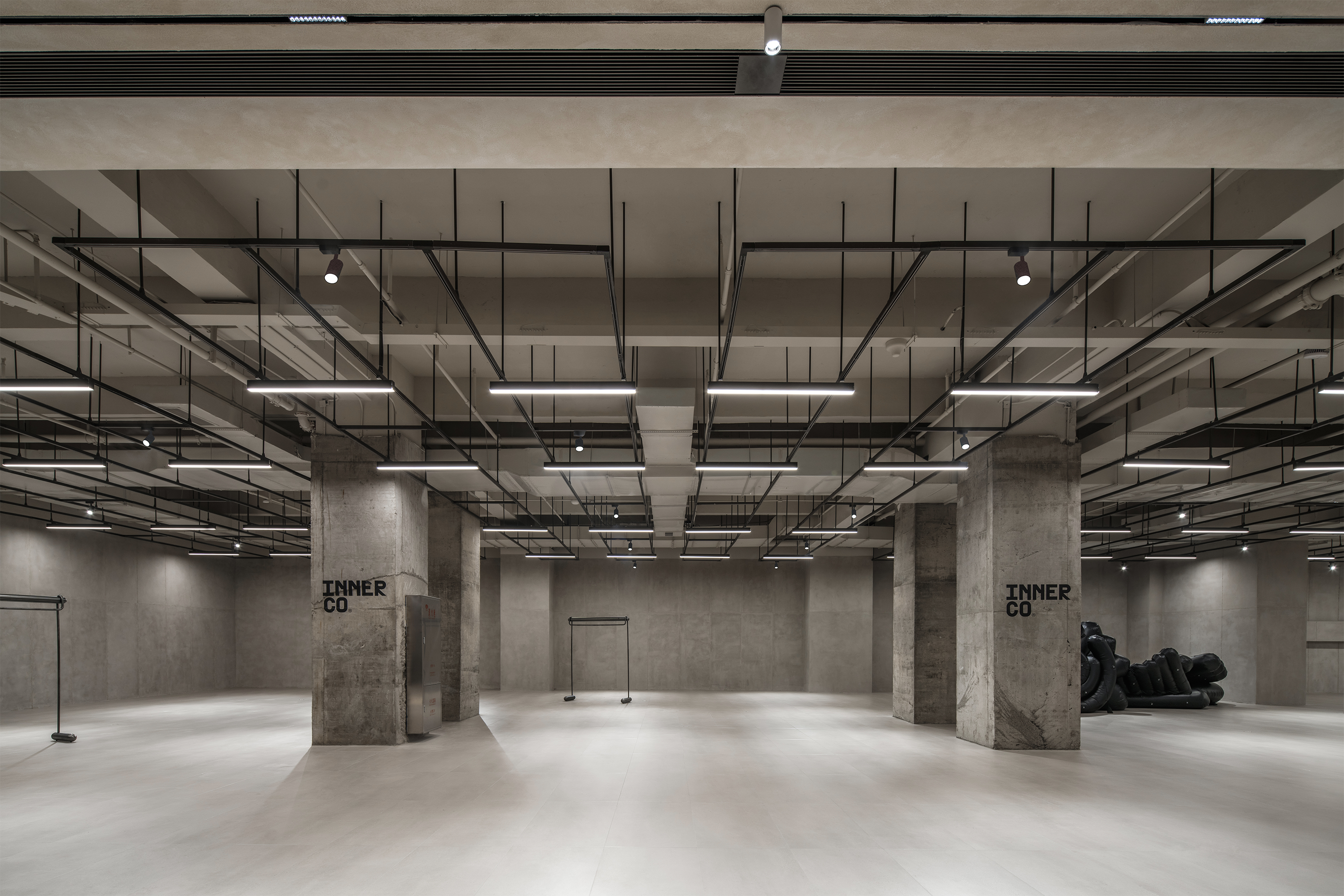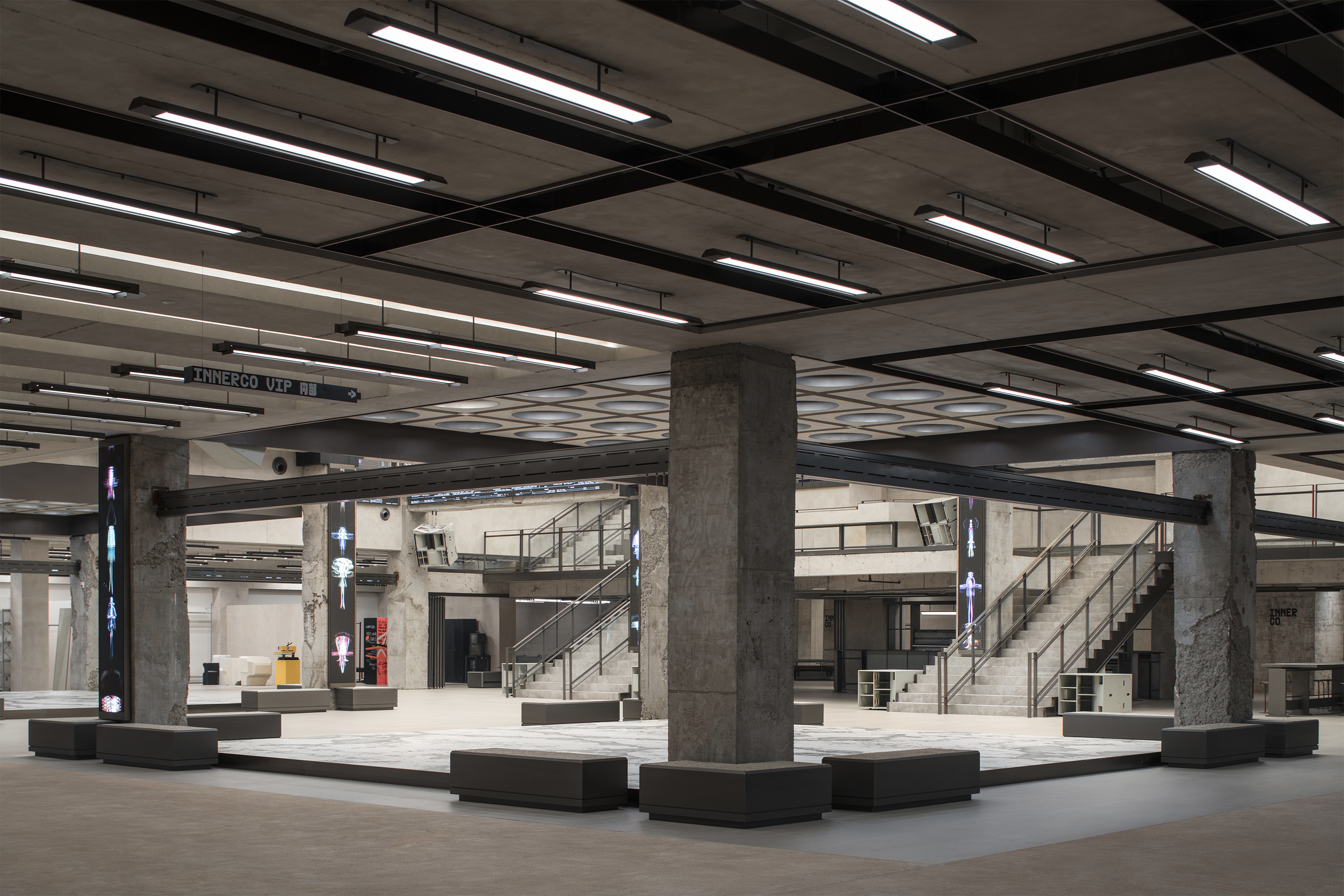 可变的快闪区域能随时为品牌发布提供秀场。
-
The area for pop-up stores can be converted at any time for new product launch events.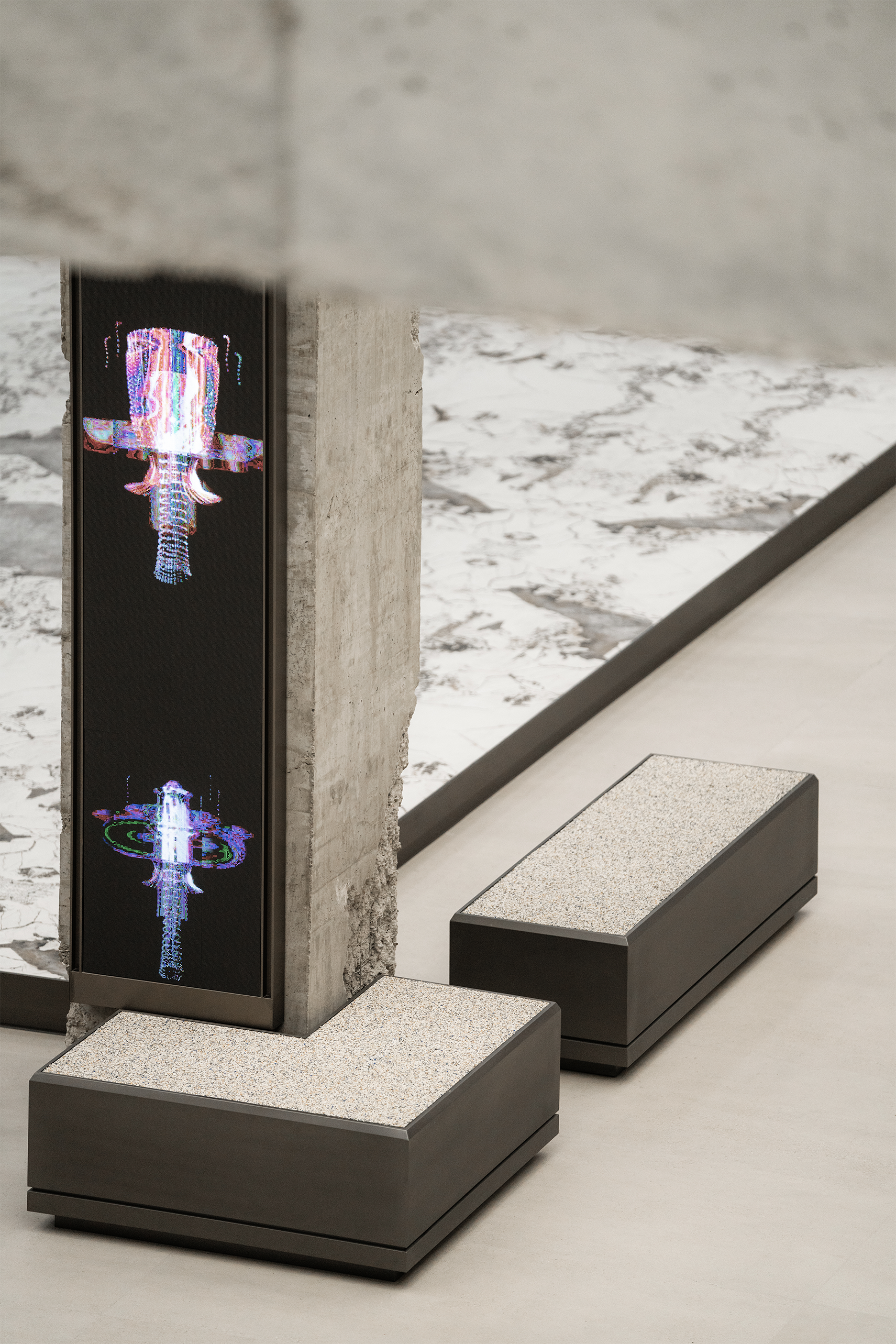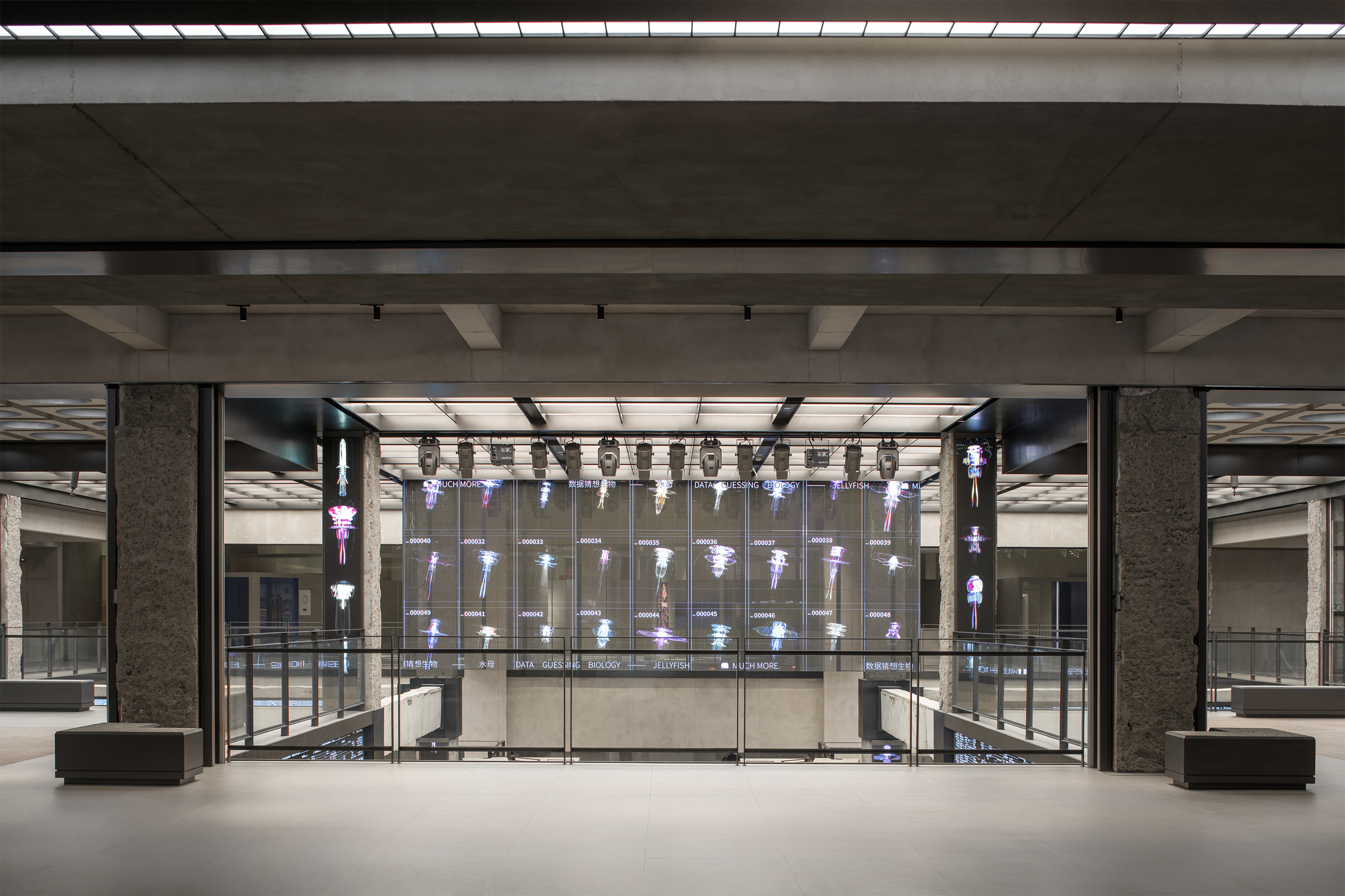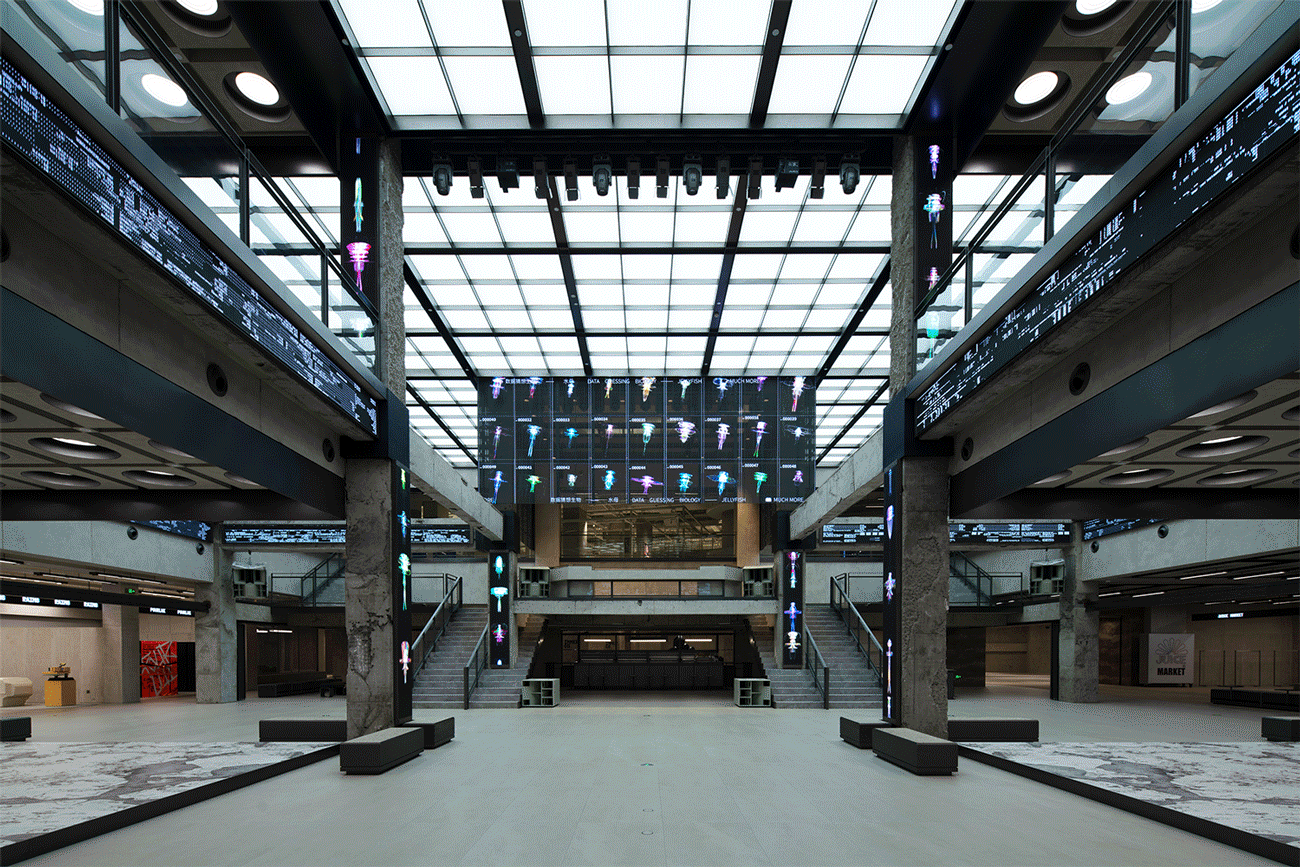 以大小不一的LED屏幕为载体,通过电子风格的动画素材增加虚拟空间的多面性,配合顶面可变化的灯膜,
营造前所未有的商业综合体新体验。
-
LED screens in different sizes are available for use, creating a multi-dimensional metaverse realm.
The screens as well as the variable light films on the top work together to turn Innerco into a commercial complex
that offers unrivaled shopping experience.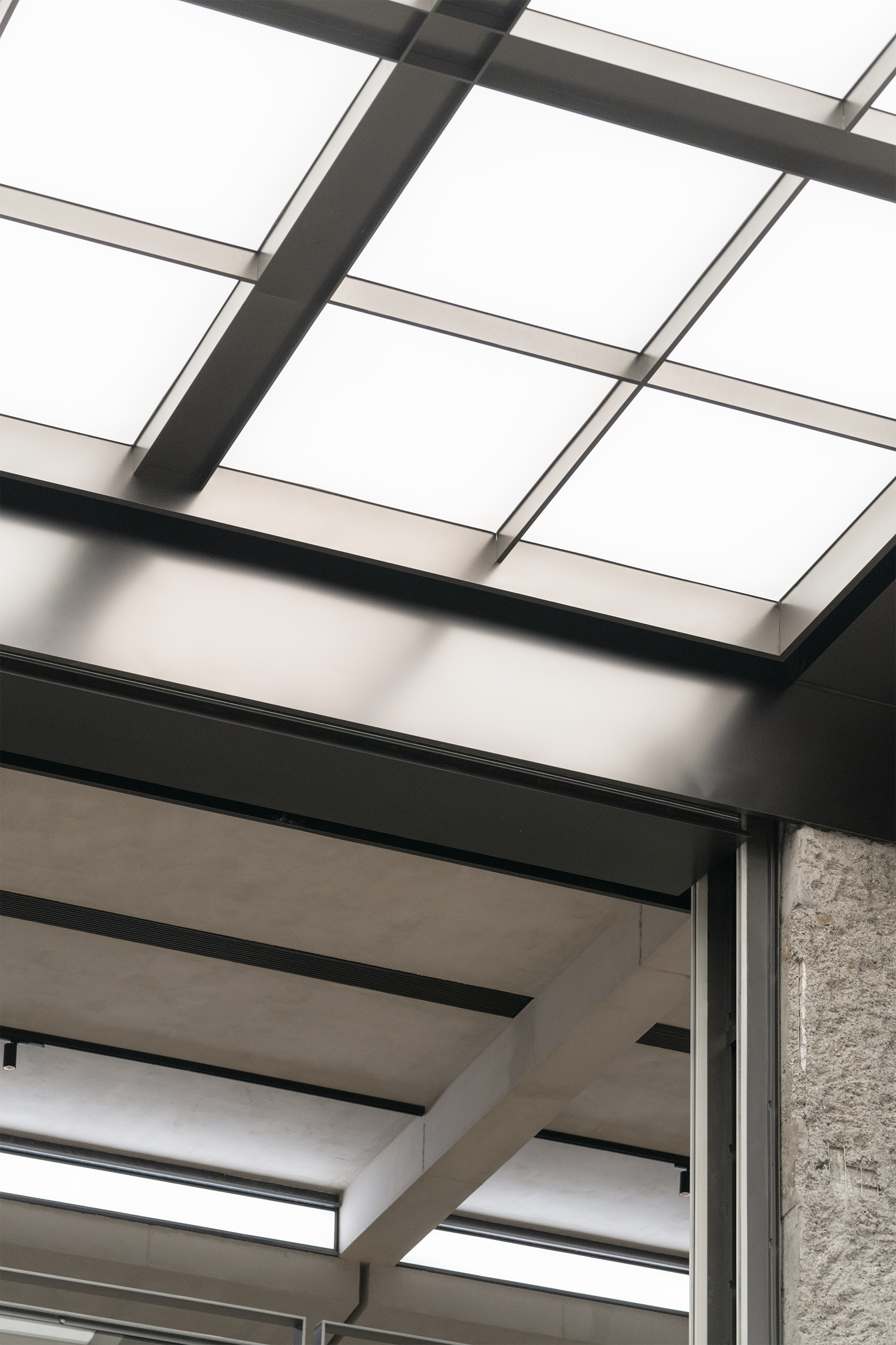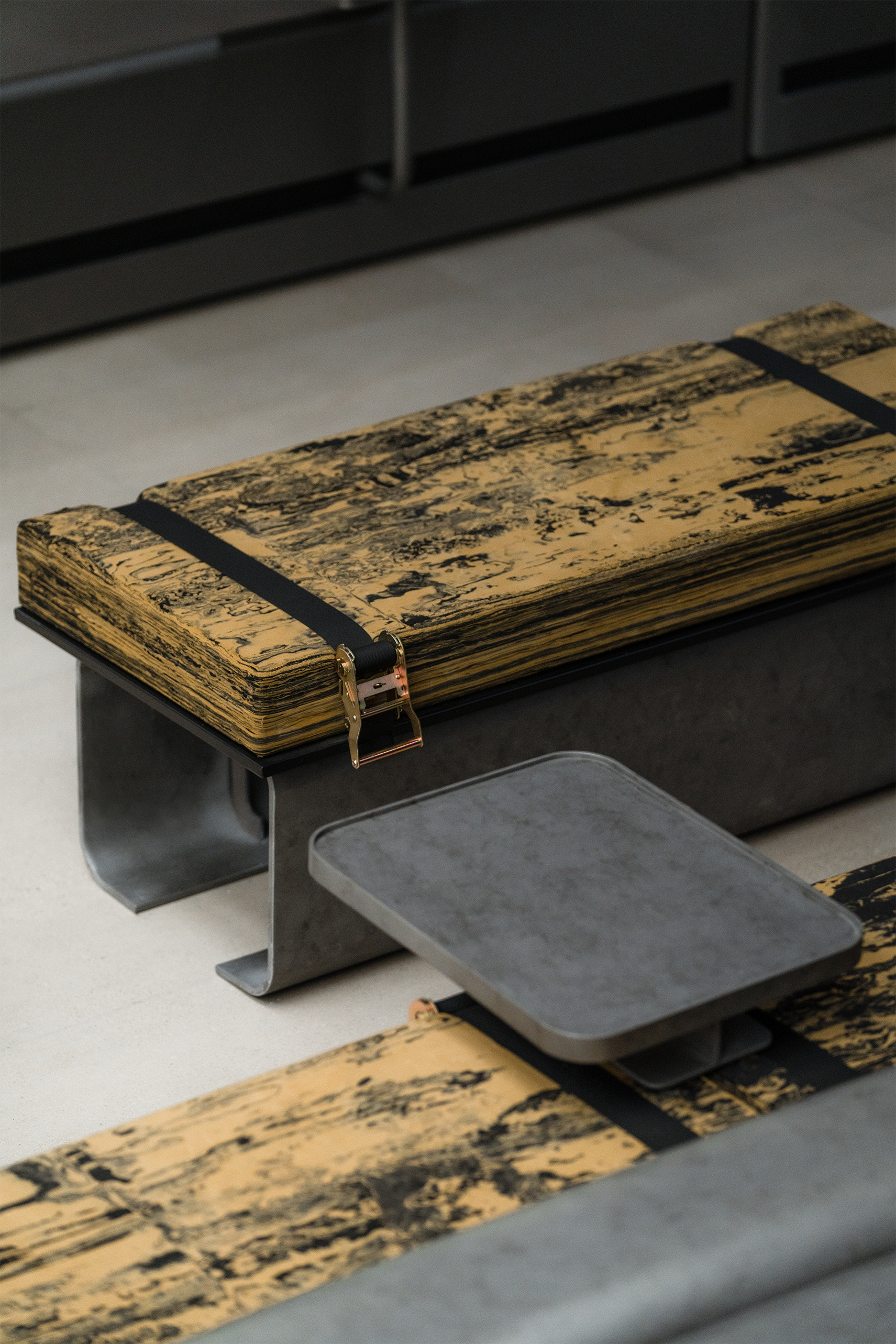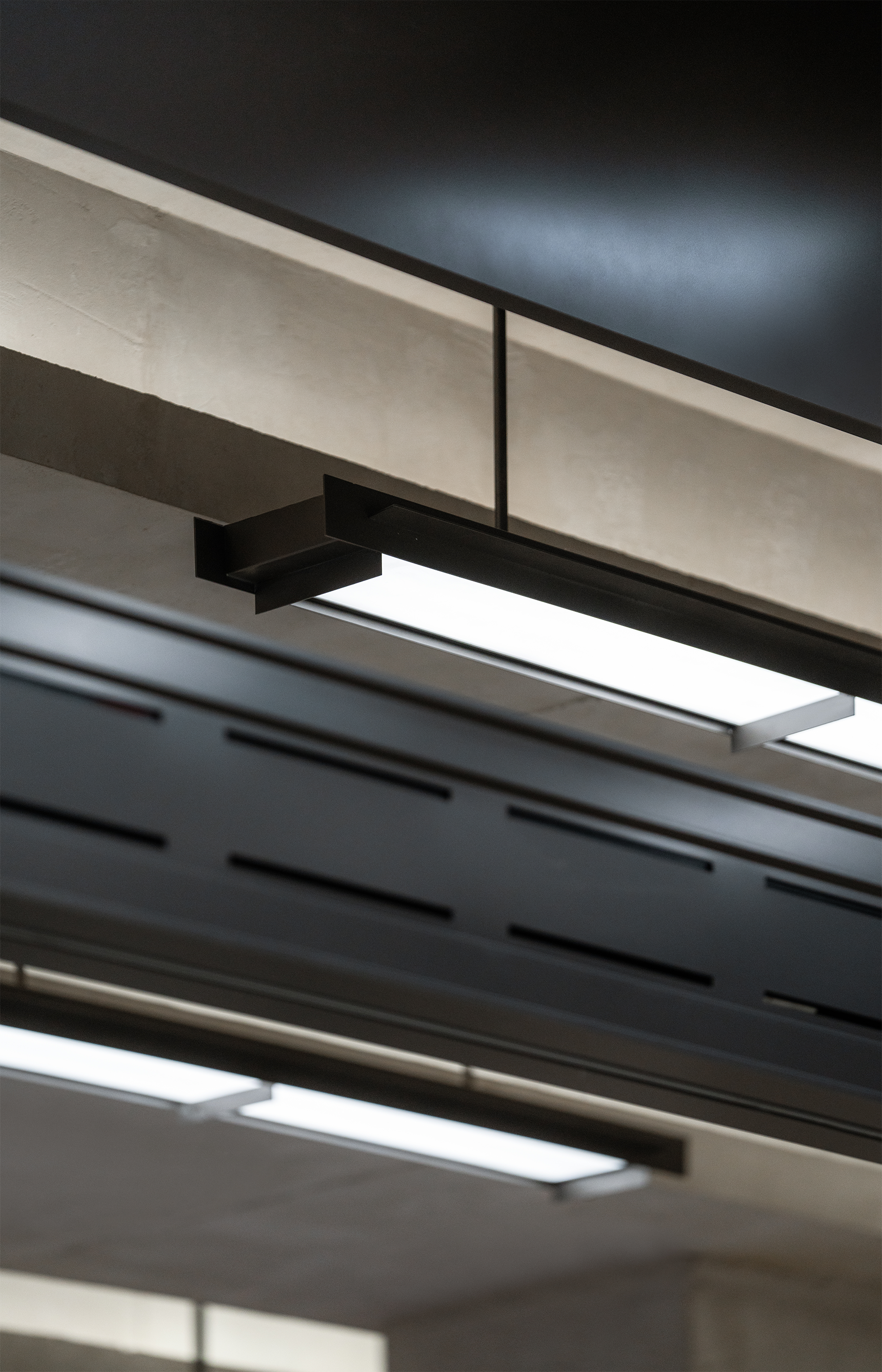 自然系材料与金属协调出让人轻松的氛围,原始结构材料搭配LED概念性内容,呈现新锐的视觉表现。
-
Natural materials and metal coordinate to create a relaxing atmosphere,
original structural materials with LED conceptual content, it presents cutting-edge visual performance.