INTRODUCTION | 展览介绍
"厌躁感"如字面意思,是出于人不假思索、纯粹本能产生的瞬间或经过堆积后永恒厌郁烦躁的情绪。策展人认为这一情绪已是纷繁复杂的当代生活中四处流窜的显影,在我们最不在意最不自觉的情况下参与我们的生活,干涉我们的身体,潜入我们的意识,猝不及防又如影随行。而这些已然逐渐发酵的情绪动荡终须是人类个体独自面对的,如何与它们和平共处已成为每个人当下思考的课题。展览以基于厌躁情绪的交互艺术创作激发观展人的共情与对深陷情绪囹圄的人群的同理心。
展览英文标题 "emotion bite" 是一个实验创造词汇,意寓以典型厌躁情绪代表多重不安情绪,希望观展感受因此更加具体又能发散开拓。
The literal meaning of "emotion bite" is derived from people's unreasonable thinking, pure instinct generated moments or after the accumulation of eternal depression and irritability. The curator believes that this sentiment has been seen everywhere in complicated contemporary life. Participating in our lives, interfering in our bodies, and sneaking into our consciousness is the unconscious of our minds. This emotional turbulence, which has been gradually fermenting, must be faced by human beings alone. How to coexist peacefully with them has become a topic for everyone to think about at present. The exhibition stimulates the sympathy of the visitors and the empathy of the people who are deeply in emotional distress with the interactive artistic creation based on the irritable mood.
The name of the exhibition – "emotion bite" which is creating experiments work. It implies that the typical inpatient mood represents multiple uneasy moods, hoping that the feeling of watching the exhibition can be more specific and divergent.
EPHEMERAL | 急促
[ 急促 ] 的时间是永不疲惫的,长针追求短针于无望中。忙碌的生活节奏,高级的复杂劳动,在时间的流逝下,任何孱弱的挣扎都显得束手无措且苍白无力。
—
[EPHEMERAL] time is never fatigued —— long needle pursues short needle in hopelessness. With the stream of time, the busy pace of life and high-level complex labor stress us out. Any weak struggle seems to be at a loss and powerless.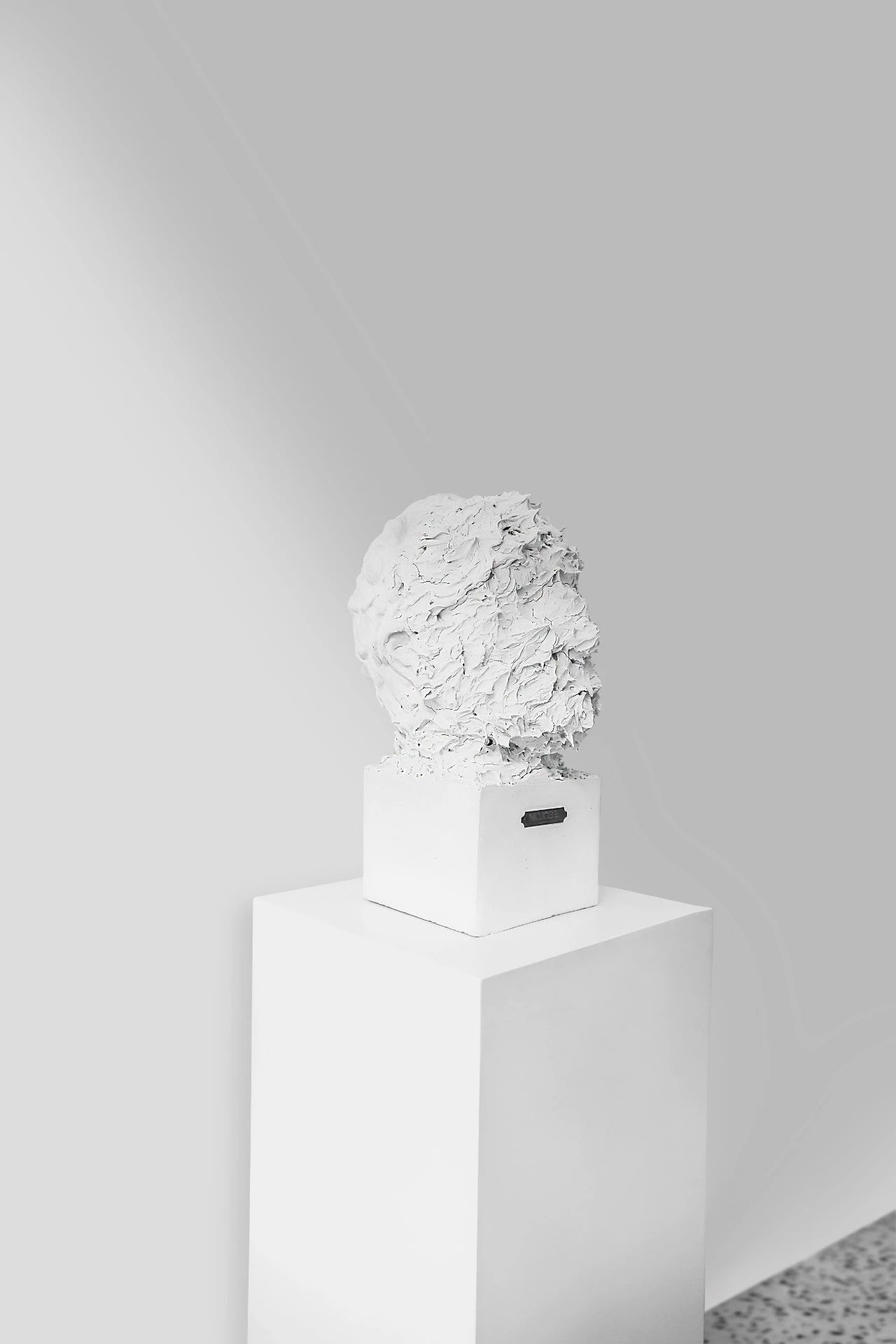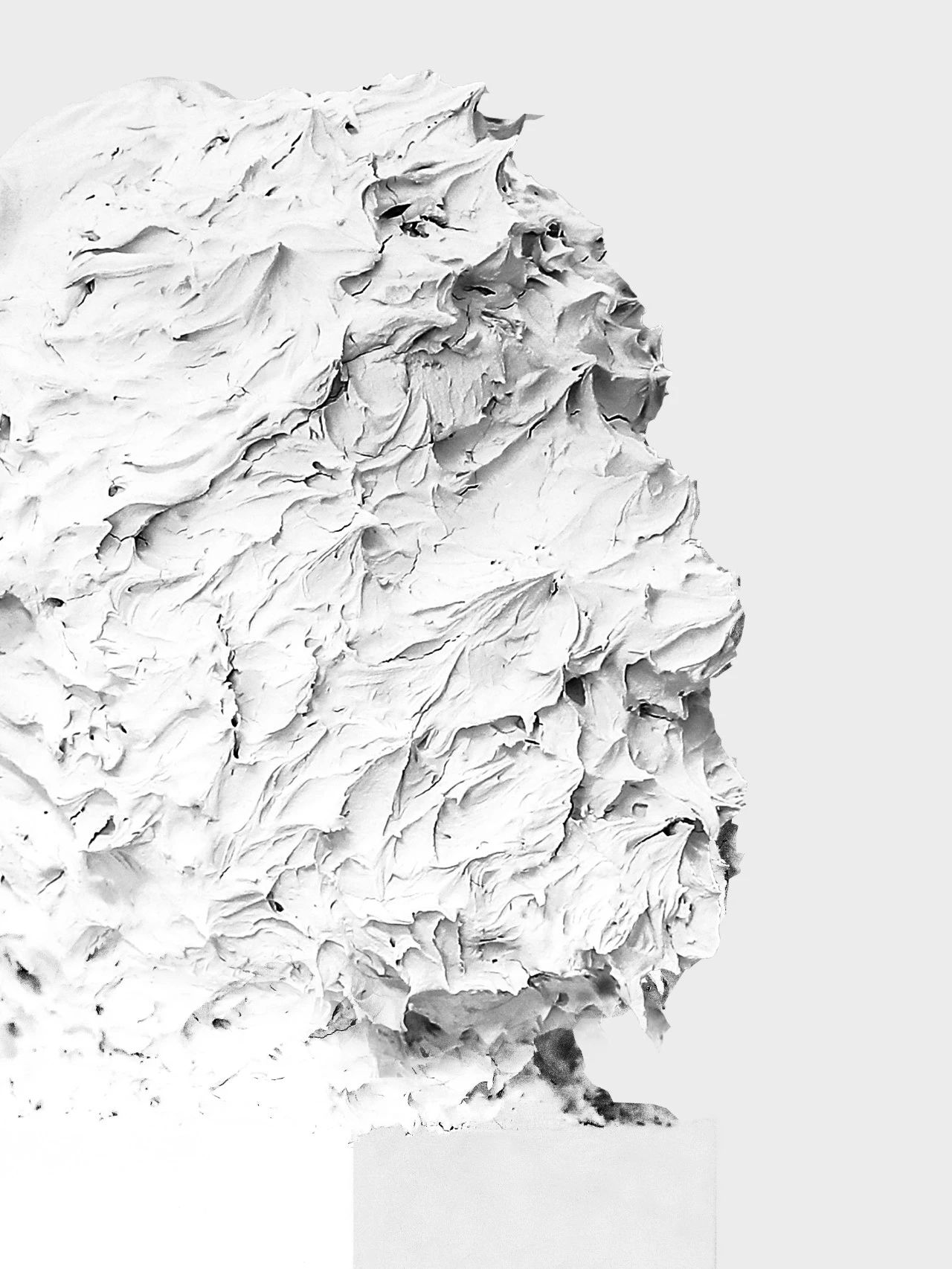 ASPHYXIA | 窒息
[ 窒息 ] 是病理状态,一种精神接收压力带来的密闭压迫感。被迫用虚假的面目视人,以锋利伪装自己。朝夕奔忙,不曾停歇,以污泥,刀锋涂改着各自的容颜。
—
[ASPHYXIA] is a pathological state, it is a kind of claustrophobia brought about by mental acceptance pressure. We are forced to look at people with false faces, camouflage ourselves with sharpness. We keep working 24/7, with sludge, blades to change our faces.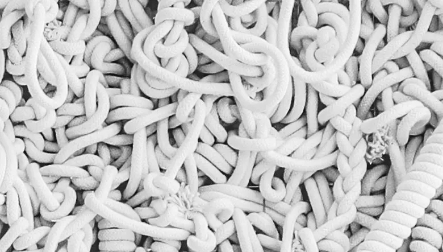 TWINING | 搅扰

[ 搅扰 ] 是繁复情绪的视觉表现,以错综复杂的线状物打结形态类比无休止的琐碎信息互相影响、缠绕,在面对不得不拆解的过程中又增添更多的焦躁感。
—
[TWINING] is a visual expression of complex emotions. Analog endless trivial information uses intricate linear knots to influence and entangle each other, which adds more anxiety in the process of having to be disassembled.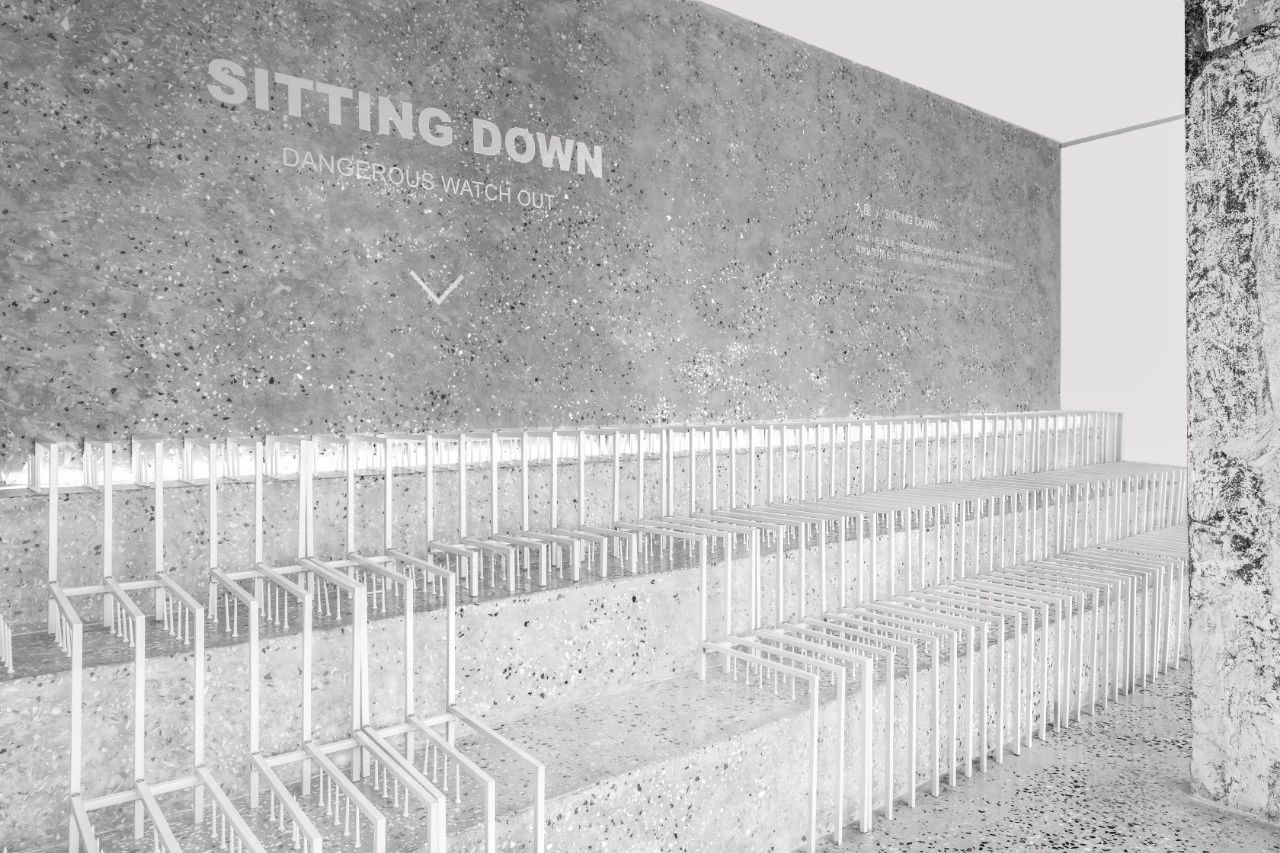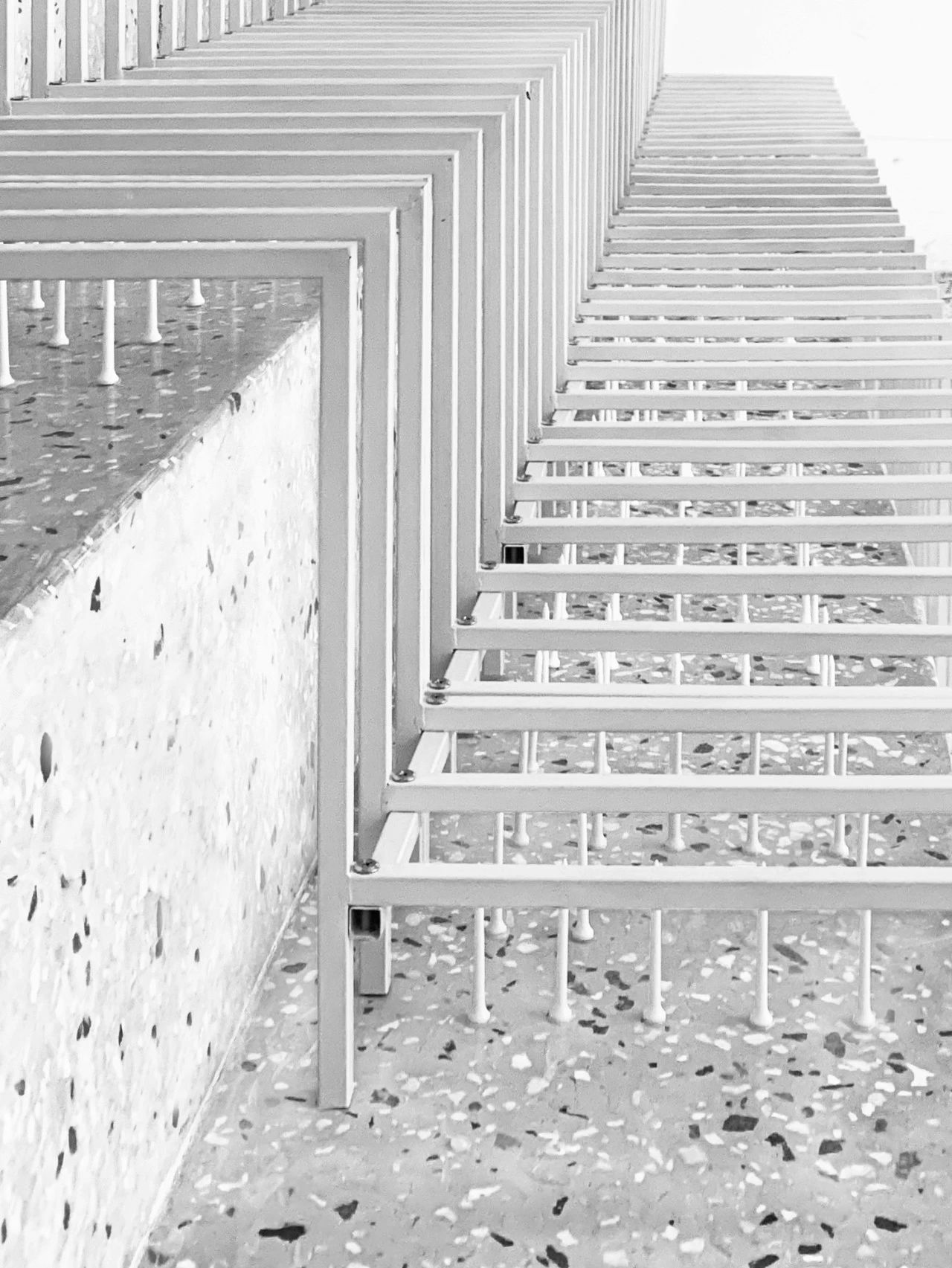 入座 | SITTING DOWN
[ 入座 ] 在这里是一种保持主体受限的状态。在闭塞局促的环境里持续保持着受固的现状从而引起包括 [惶恐 / 烦厌 / 躁郁 / 无力] 等复杂的感官情绪。
—
[Sitting down] is to maintain a restricted state of the subject. Keeping causing complex sensory emotions to include [ Fear / Annoyance / Depression / Weakness ] in the ecstatic environment that the status quo is continuously maintained.
SH*T PUFF | 泄
[ 泄 ] 是一种瞬间释放的状态,是压抑 / 聚集 / 累积 / 膨胀至爆发的瞬息,无限叠加循环。提供一处可"泄"的互动环境,用挤破这一行为动作释放压力。
—
[SH*T PUFF] is a state of instantaneous release. It is a moment of repressive accumulation that accumulates to swell than to burst. It has become an infinite superposition cycle, providing an environment to release pressure by the squeezing action.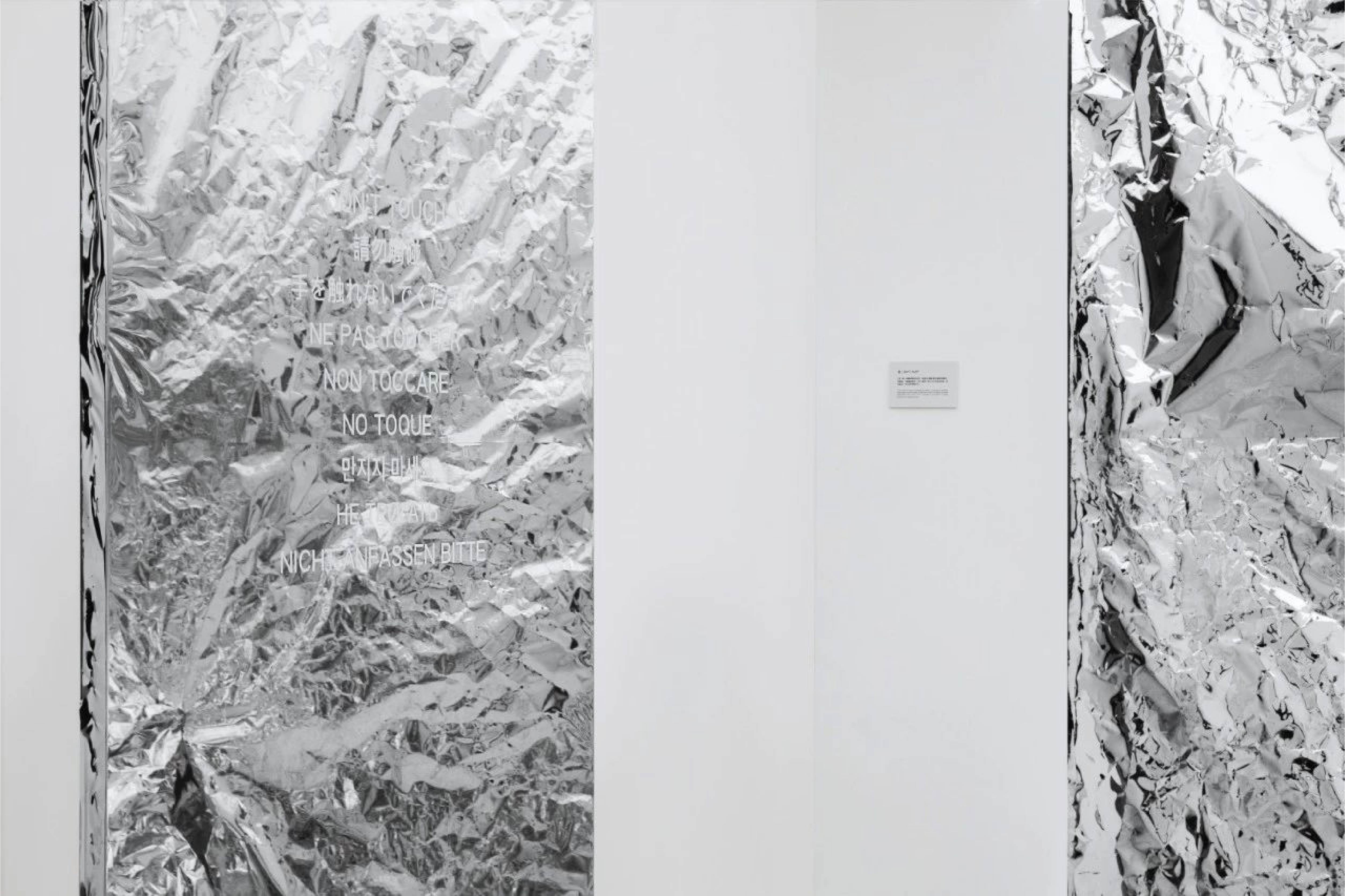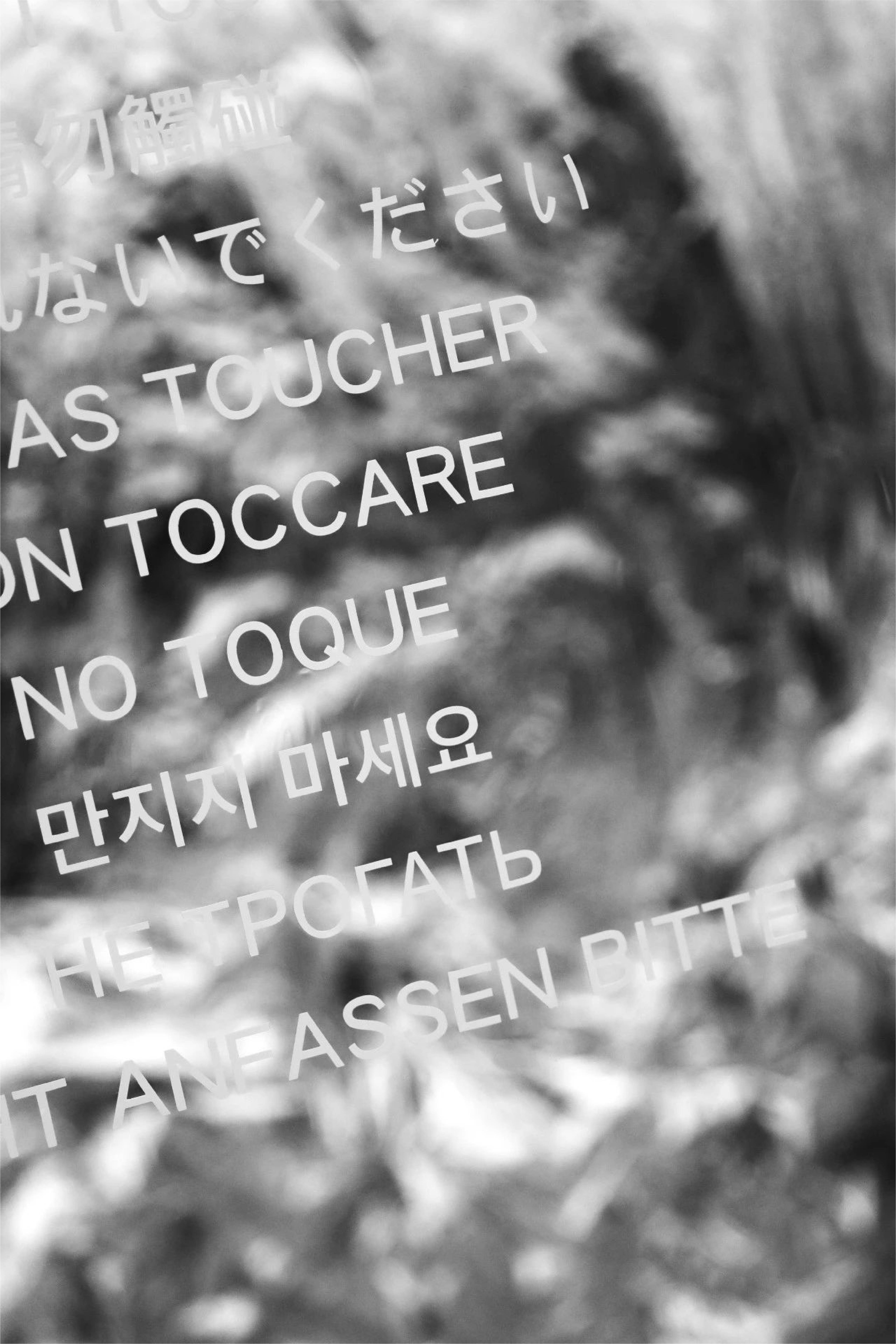 L'ÉTRANGER | 局外人
[ 局外人 ] 是正视 / 注视 / 审视自己的过程。人对荒诞世界的无能为力使之逐渐掩饰情绪,丢失灵魂,筑起内心与外界之间的防御机制。自身的形象在脑海中破碎,模糊。
—
[L'ÉTRANGER] creates a "face, look, examine" process. Our inability to do anything about the absurd world makes us gradually conceal our emotions, lose our soul, and build up a defensive mechanism between our hearts and the outside world.
EMOTION BITE | 厌躁
厌烦的情绪是一个阈值累积的过程,需要发泄和排解。本期展览的周边商品提供了一个发泄的体验方式。商品的功能属性是可以装手机或零钱的小包。出售时的状态是镜面材质,可以通过挤压为其增加更多的肌理质感,完成状态的情绪发泄产物也各不相同,具有独立的个人属性。
—
Boredom is a process of threshold accumulation, which needs to be vented and excreted. This exclusive provides an outlet experience. The functional attribute of a product is a small bag that can hold a cell phone or change. The state of sale is mirror material, which can be added more texture by rubbing. The emotional vent results of different and independent personal attributes after using.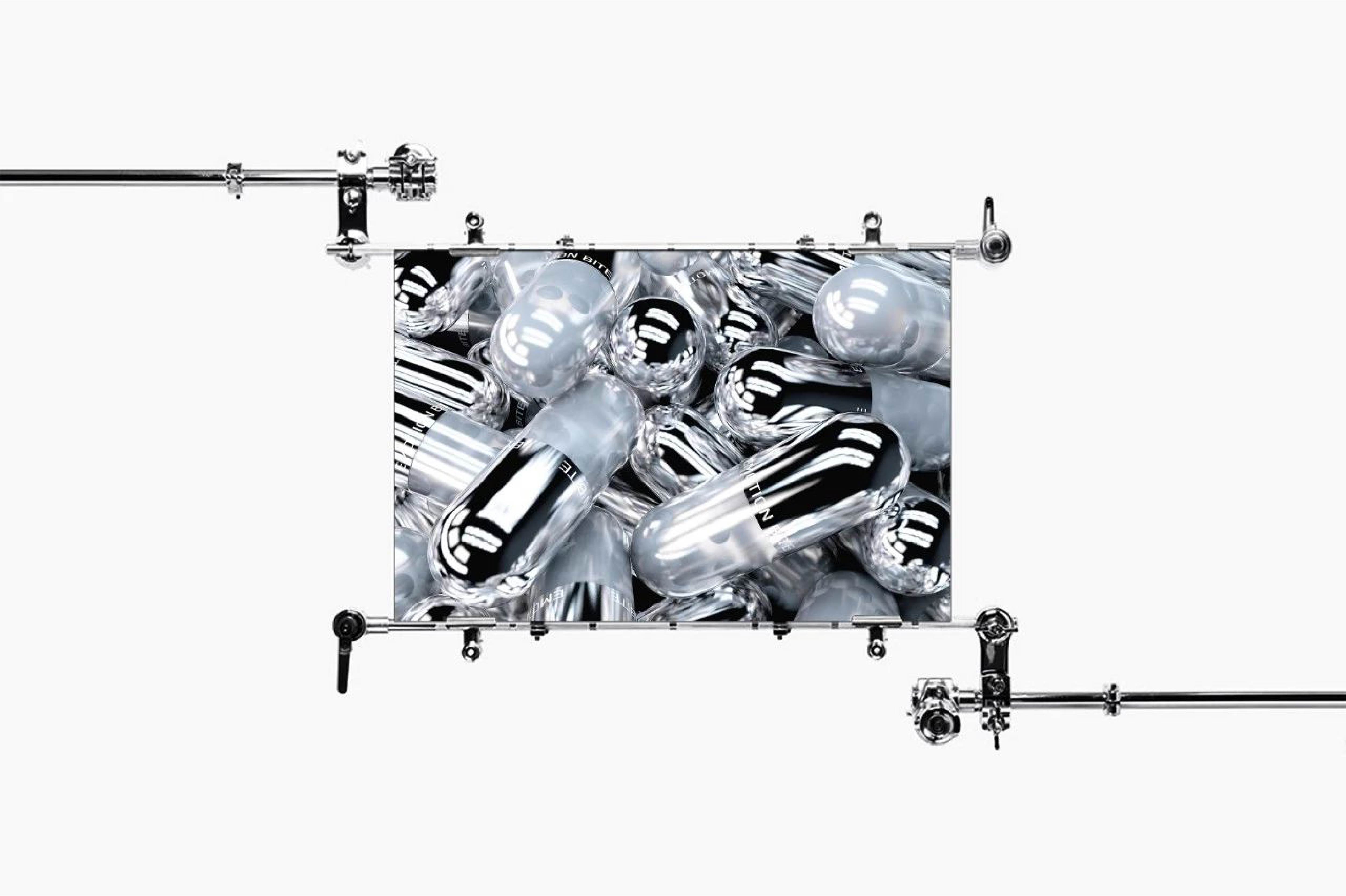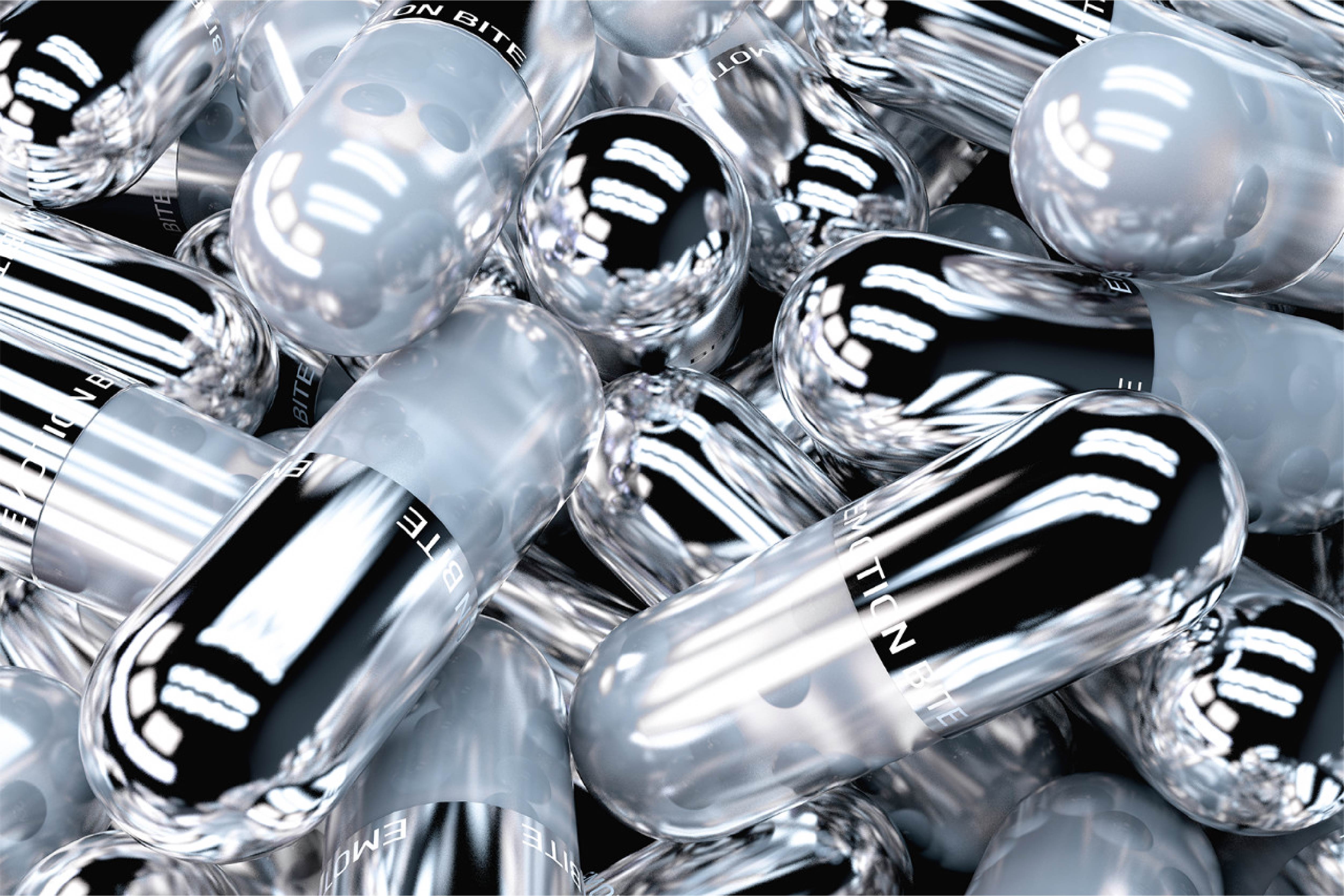 ANODYNE | 止痛药
装饰画的主体物是堆积的胶囊。面对无处释放的压力和生活中的琐碎事物,我们尝试去排解,去治疗心中的负面情绪。这是一种厌躁的视觉符号呈现,也体现着当代社会下的人类对自我改变的渴求。
—
The main object of this decorative painting is a pile of capsule particles. Facing the pressure that has nowhere to release, and the small trivial things in life, we try to resolve the negative emotions in our hearts. This is an impatient visual symbol presentation, but also reflects the contemporary society of human desire for self-change.