Location: 上海黄浦区淮海中路138号上海广场

Interior Design: MOJO STUDIO
Motion Design: MOJOC
Music: Guap by Yaeji
AKOMA
AKOMA寓意为爱,是这一切的开端,是来自远古时代的呐喊,是群居时代部落文明的缩影,也是一次派对起源的召唤...
-
AKOMA means "love." It is the beginning of all; the shout from ancient times, the epitome of tribal civilization in colonial times, and the call of the origin of the party...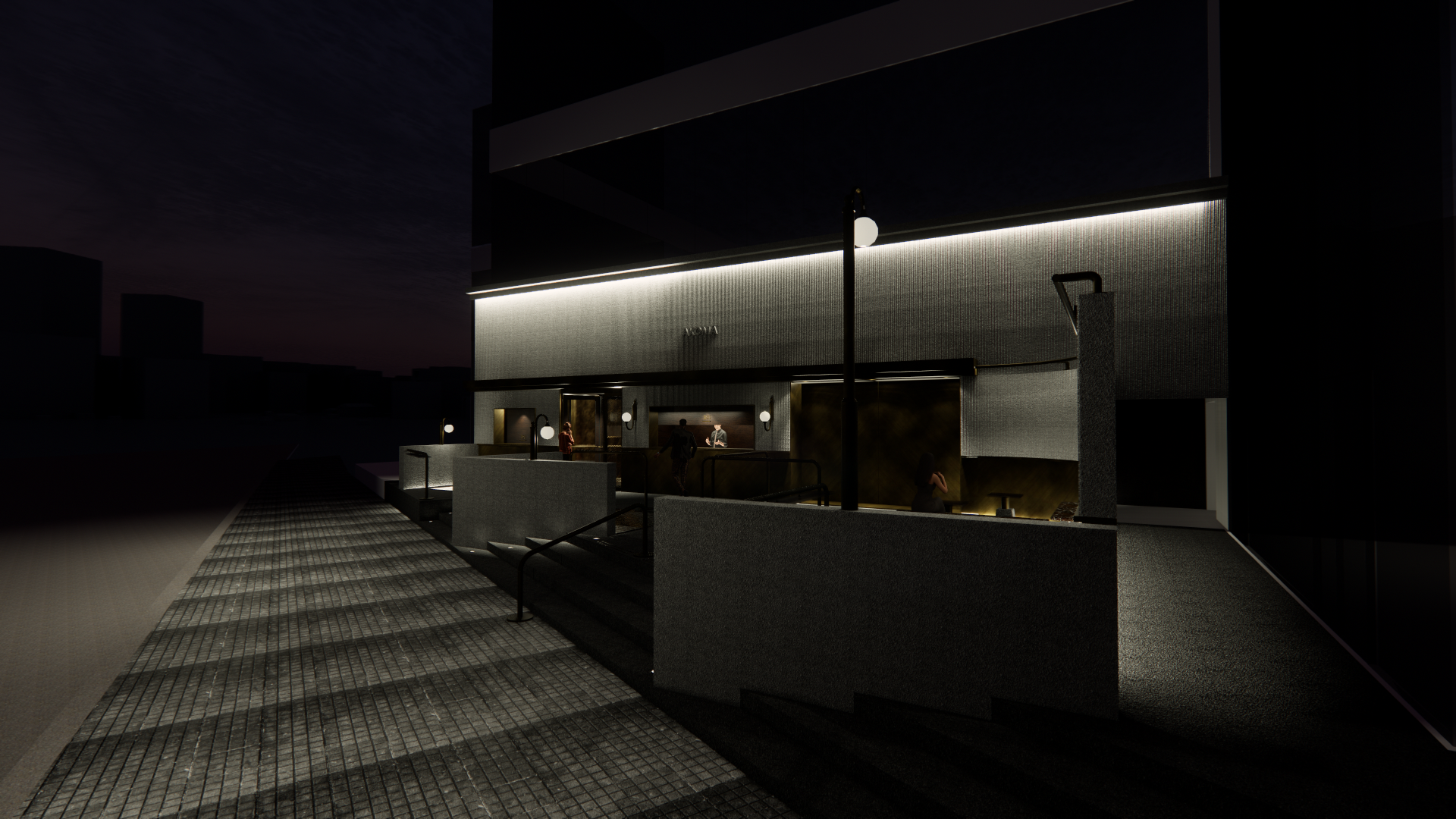 ORIGIN | 起源
在人类基因序列中,我们可将所有非物质序列转化为可量化的数据系统。我们可以解释人类情绪复杂的起源与触发,在复杂的生态链中寻找微末的反应。千百年来,我们在不断探索人类大脑的空洞,解读宇宙的未知,却永远无法触碰这一切的开端——爱。
-
In human gene sequences, we can transform all non-material arrangements into quantifiable data systems. We can explain the origin and trigger of complex human emotions and look for micro reactions in the ecological chain. For thousands of years, we have been exploring the holes in the human brain and interpreting the universe's unknown, but we can never touch the beginning of all this - love.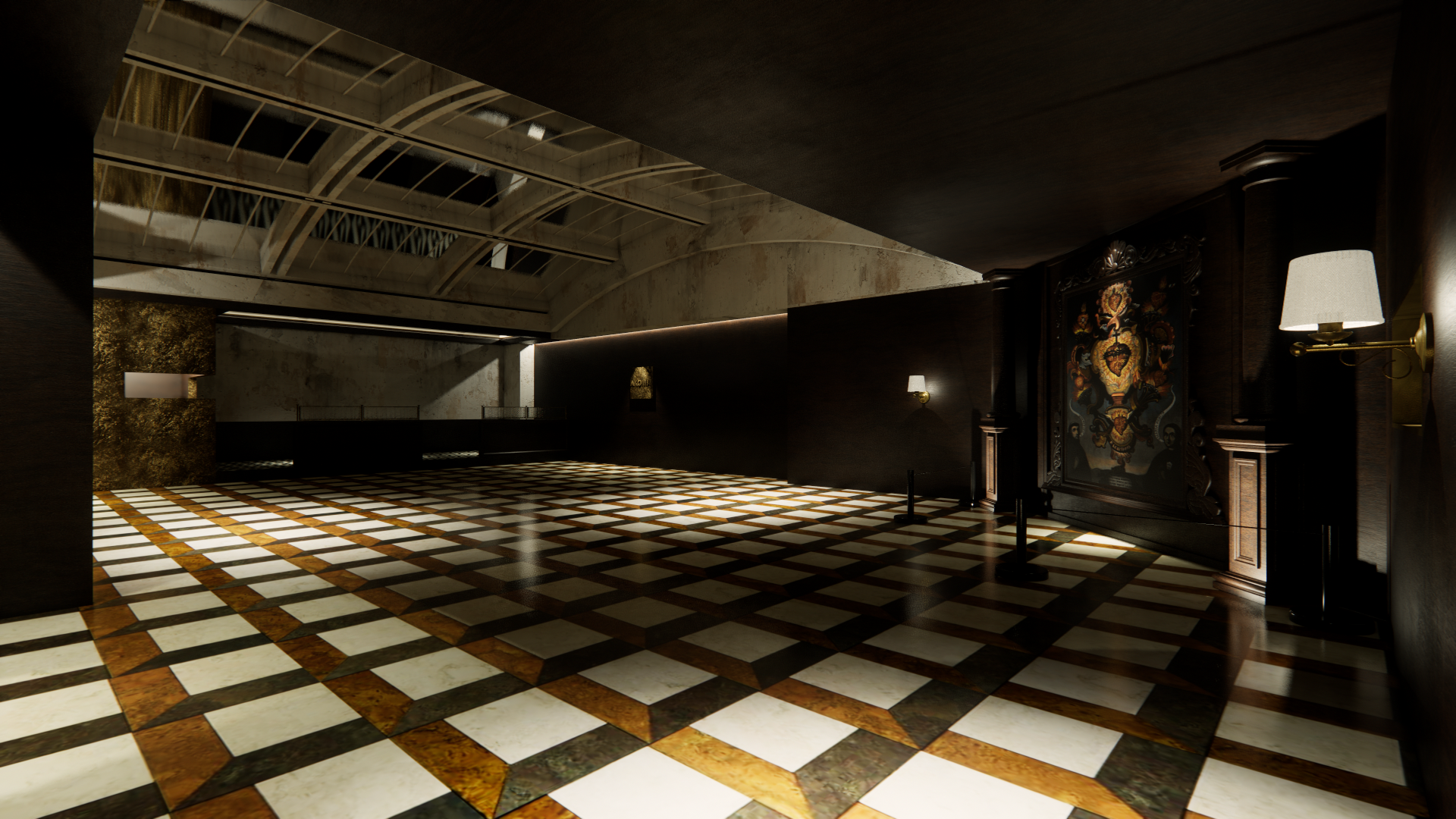 INTUITION | 直觉
未来主义宣言中认为"时间属性,空间属性,声音属性甚至气味属性,在一瞬间全部融合的时候,这种融合的最大媒介,是本身直觉。"
-
The futuristic manifesto said that "when the attributes of time, space, sound and even smell are all integrated into an instant, the biggest medium of such integration is intuition."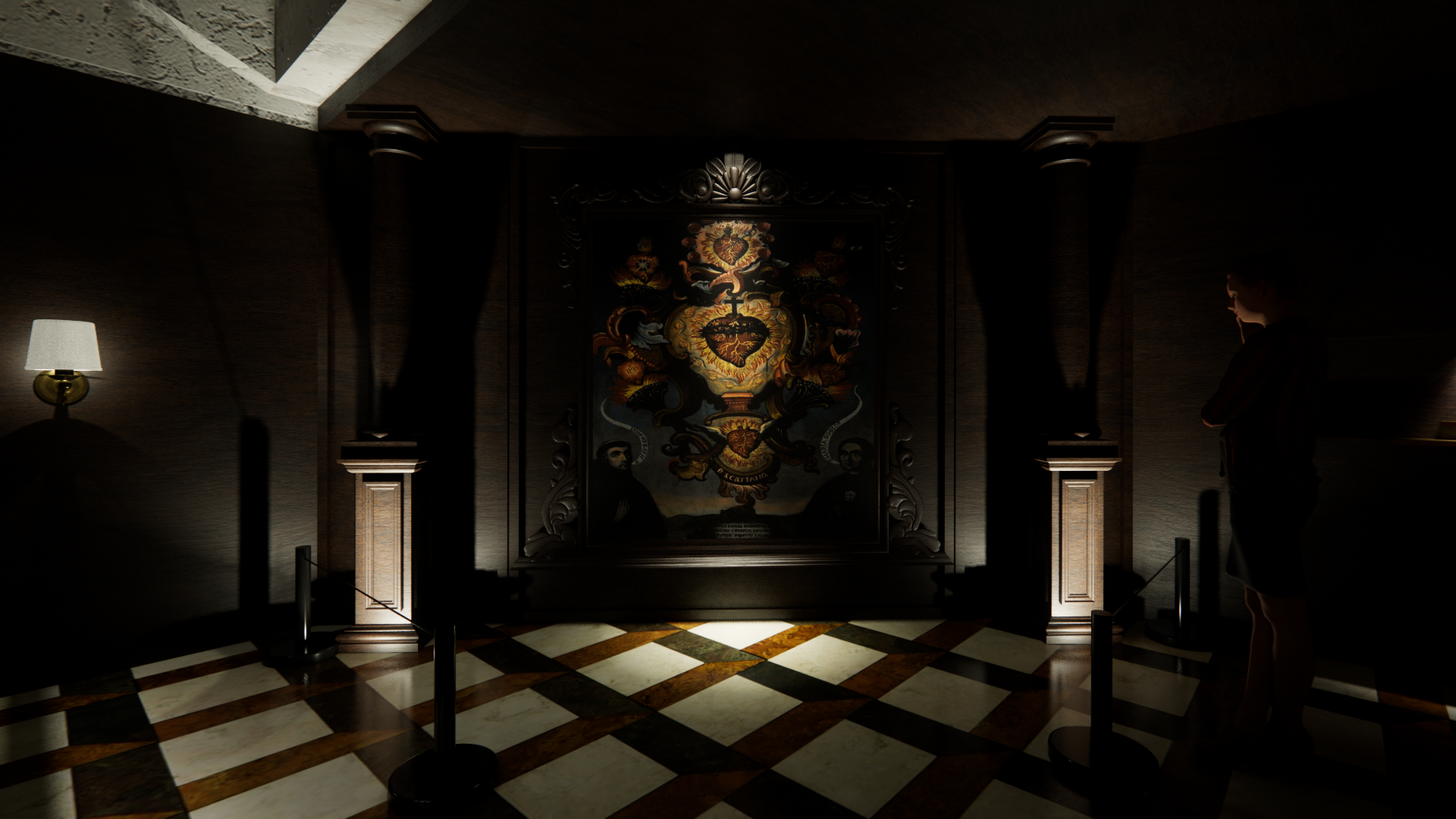 PARALLEL | 平行
穿过展厅内的油画和拉伸变形的隧道,如同进入现实的平行时空,迎来个人思想的神秘启示和狂欢行动的繁杂场面。
-
Passing through the oil paintings in the exhibition hall and the stretching tunnels are like entering the parallel space-time of reality. Ushering in the mysterious enlightenment of personal thoughts and the complicated scenes of carnival action.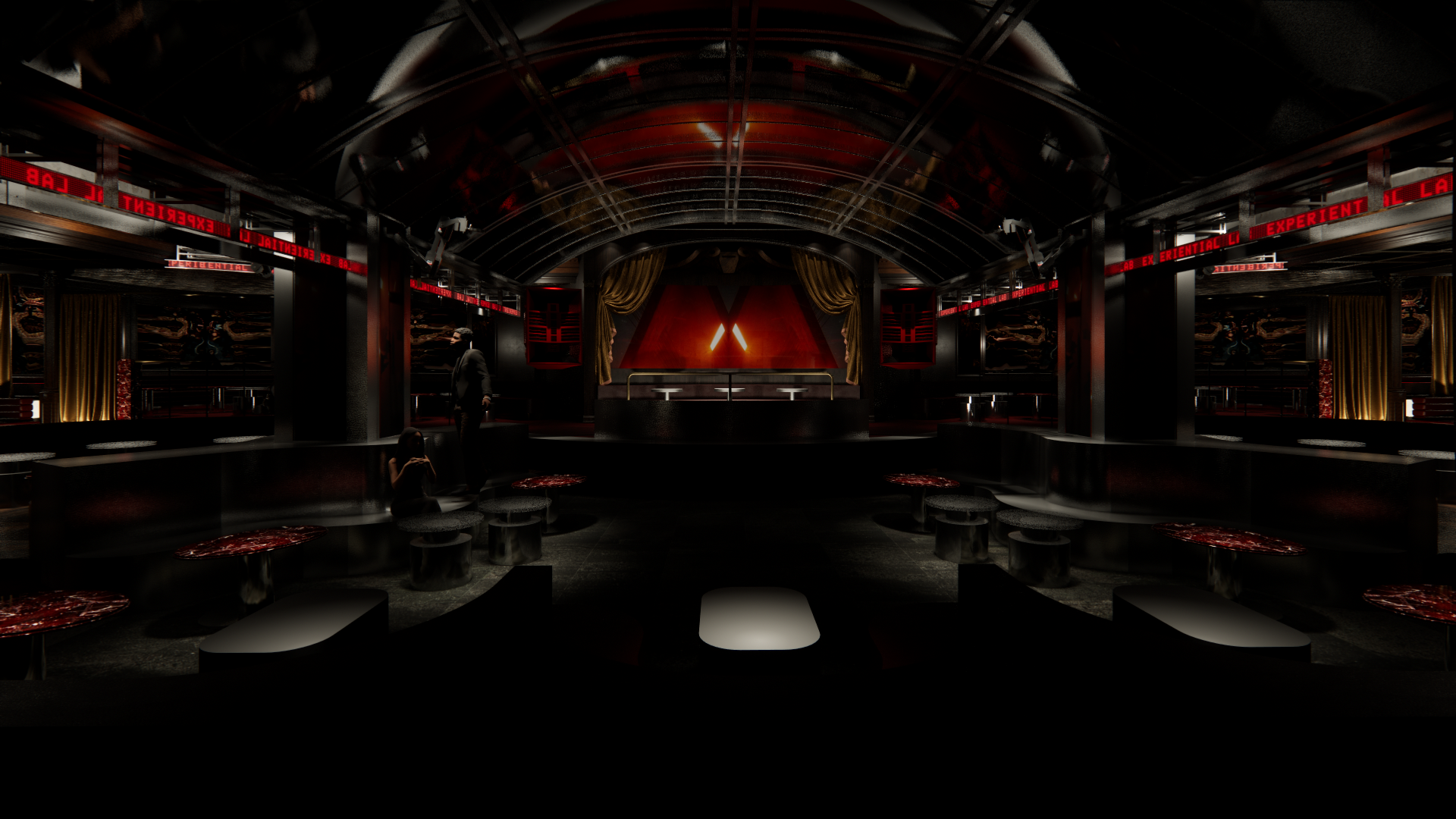 ENERGY | 能量
以参与者的立场重新定义空间的表现方式,与人群产生共化感的同时探索未来。使AKOMA成为一个汇集直觉的能量核心。
-
Redefine the interior's expression from the standpoint of participants, and explore the future while creating empathy with the crowd. Make AKOMA an energy core of intuition.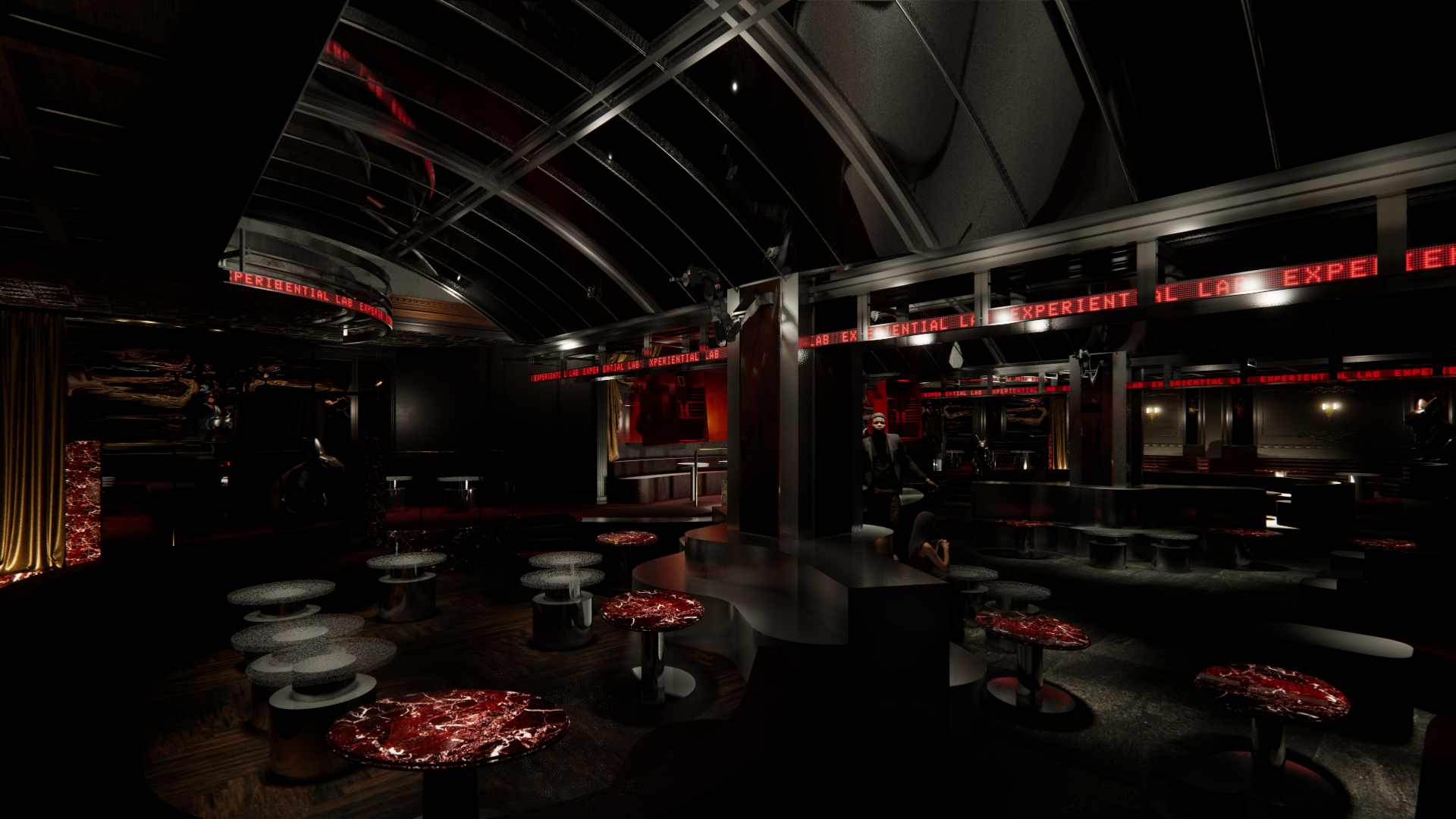 CONNECT | 连接
未来,相对于过去与现在,是个永不会到来的时间概念,而过去,相对于现在和未来,是个永远留在记忆里的具象画面。两者碰撞产生的化学反应,不归属于任何时间,在永不停息的前进速度里寻找自我。
-
The future, relative to the past and the present, is a concept of time that will never come, while the past, relative to the present and the future, is a concrete image that will stay in memory forever. The chemical reaction produced by the two's collision does not belong to any time and searching for themselves at the never-ending speed.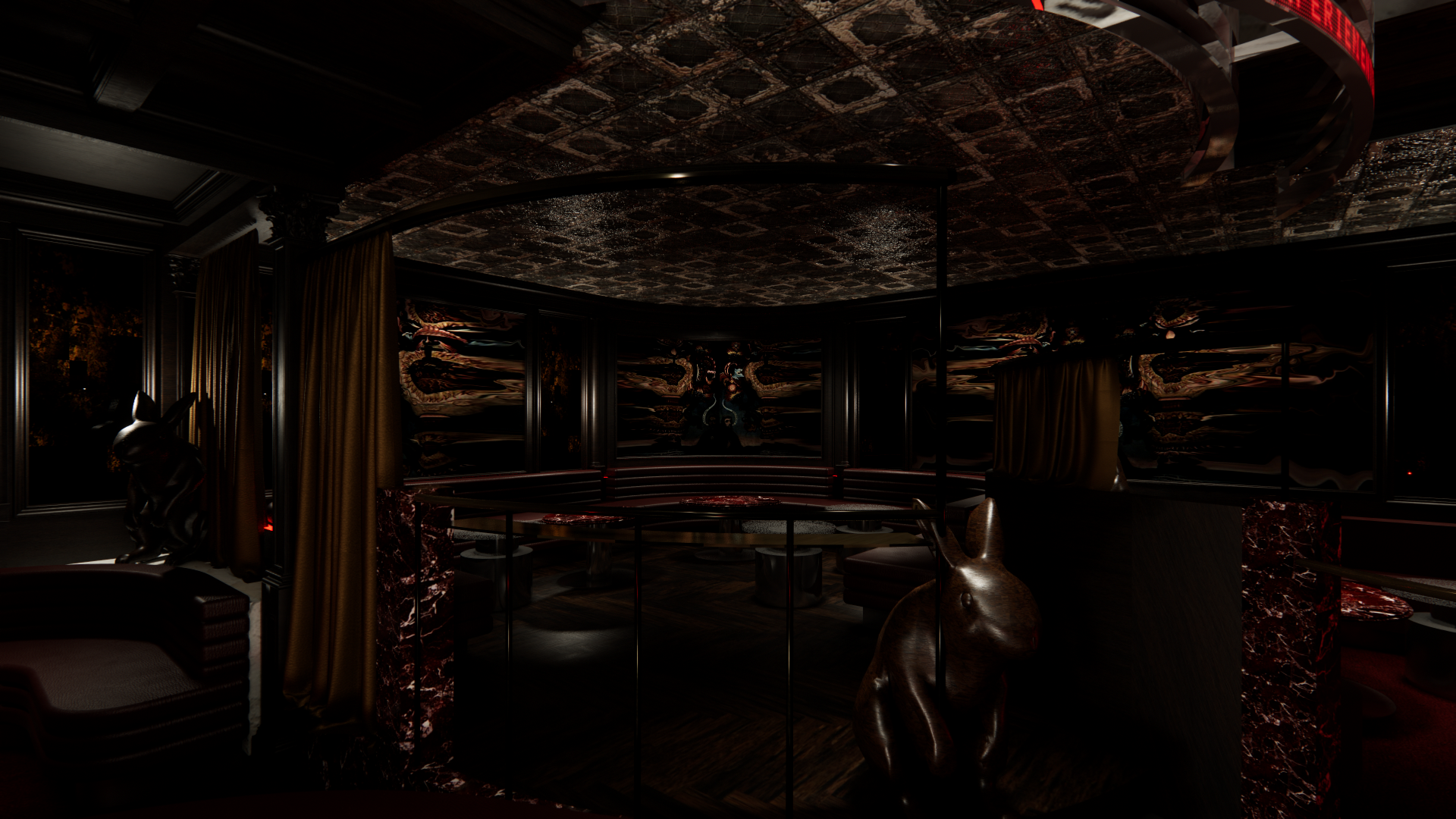 FUSION | 聚变
被科技解放的叛逆者以重现过去的方式创造着未来,以自行一体的道德标准和无拘无束的组合方式打造异世界,在融汇中寻找新的生命力。
-
The rebels liberated by science and technology create the future to reproduce the past, create a different world with their moral standards and unrestrained combination, and seek new vitality in the fusion.