PROJECT DETAILS
Location: 成都市武侯区交子大道300号u8酒吧街
Chief Designer & Team: Mojo Wang | Dr.Hoo
CAD Designer: 刘航
Installation Designer & Team: Mojo Wang | 陈强 | 鲍BAO | 裴迪 | MAGI
Photography: 行在建筑空间摄影-贺川
Area: 外区35㎡ 内区268㎡
Year: 2020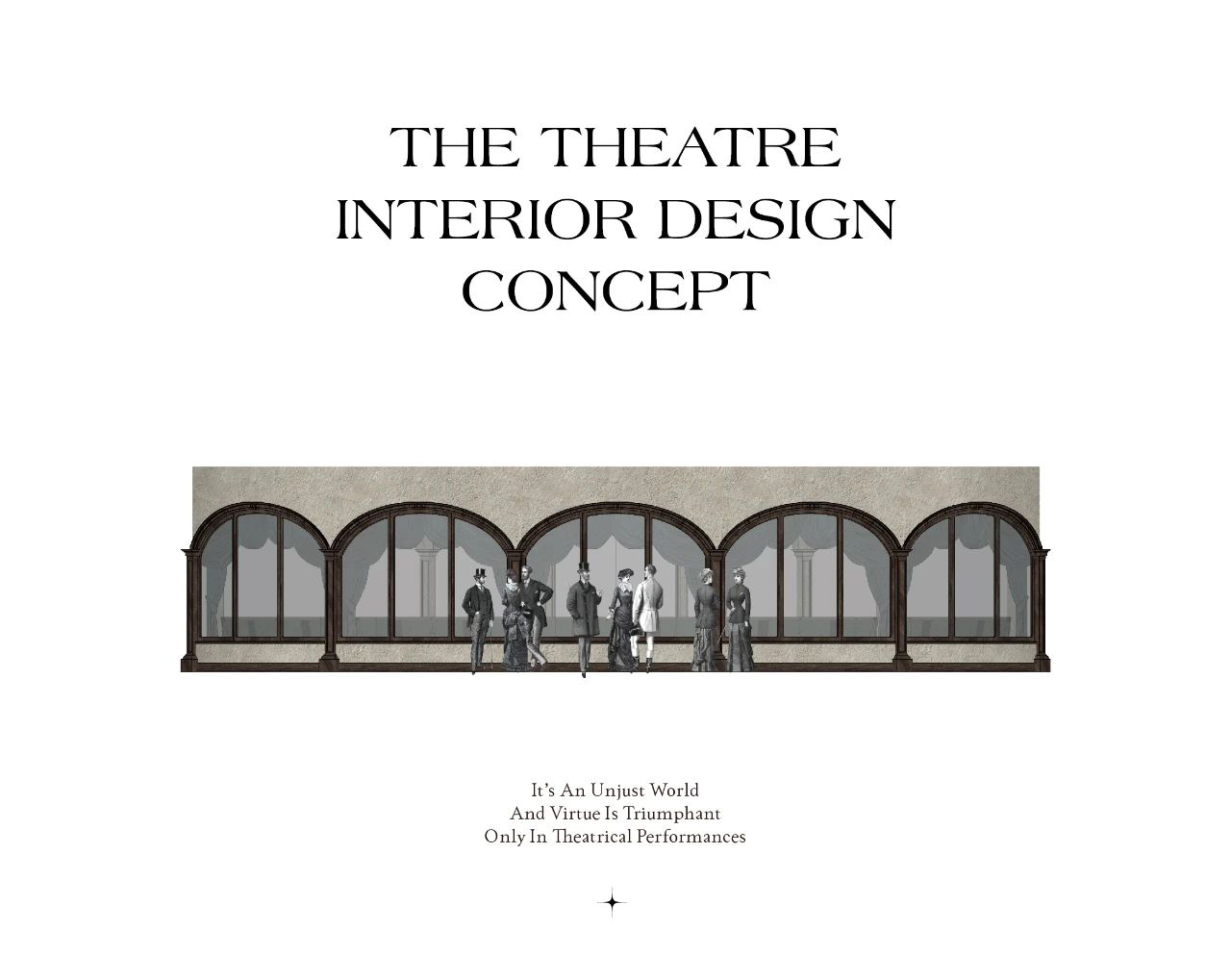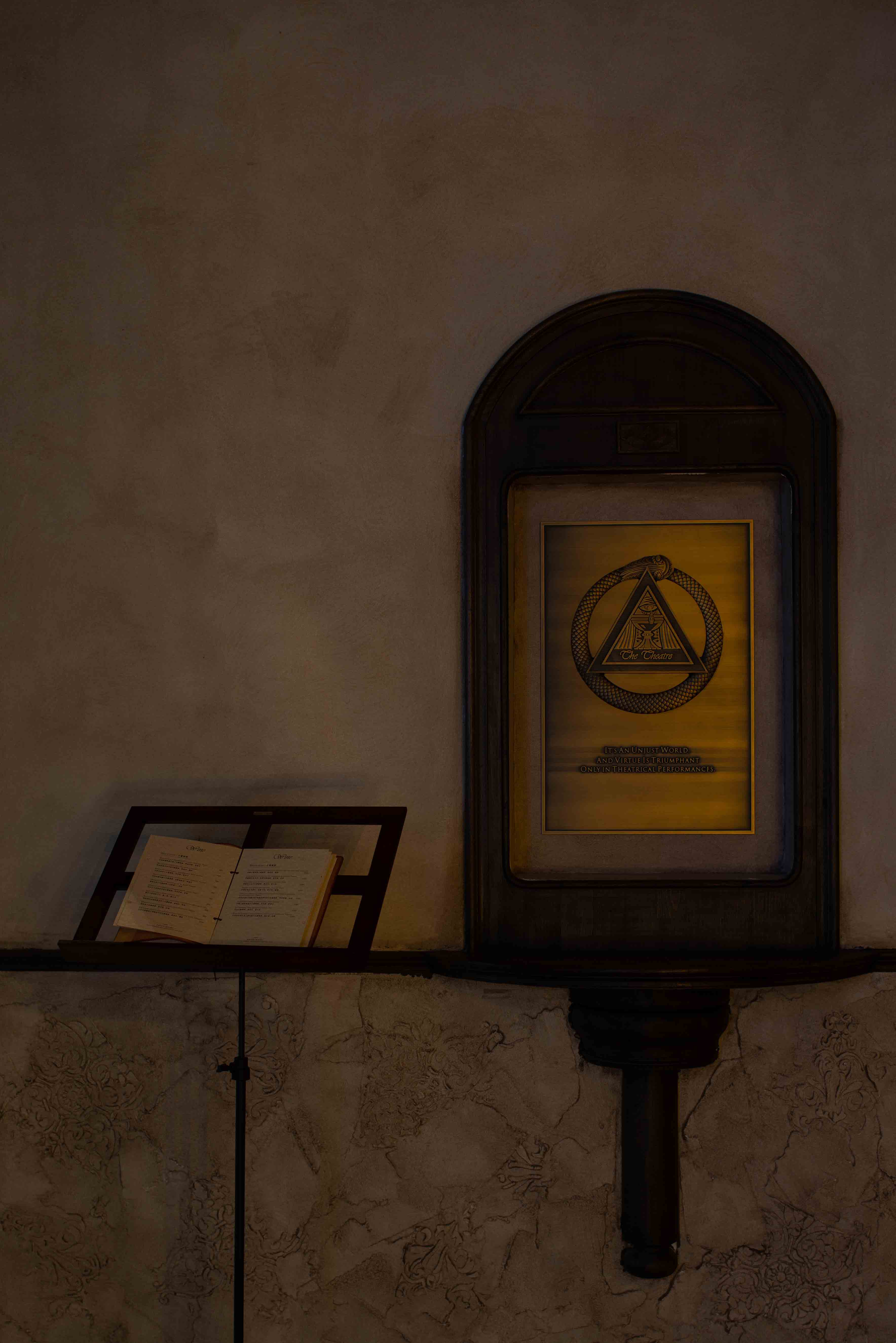 "美德,在戏剧中才能获胜。"是THE THEATRE酒吧的核心精神,主理人希望到店的客人无论来自哪里,从事何种职业,在踏入THE THEATRE门口的那一刻,都进行了一次身份的转变。
-
"Virtue wins in drama." It is the core spirit of THE THEATRE. The Owner-Principal hopes no matter where the customers come from and what kind of occupation they are engaged in, they will change their identity at the moment they step into the door of THE THEATRE.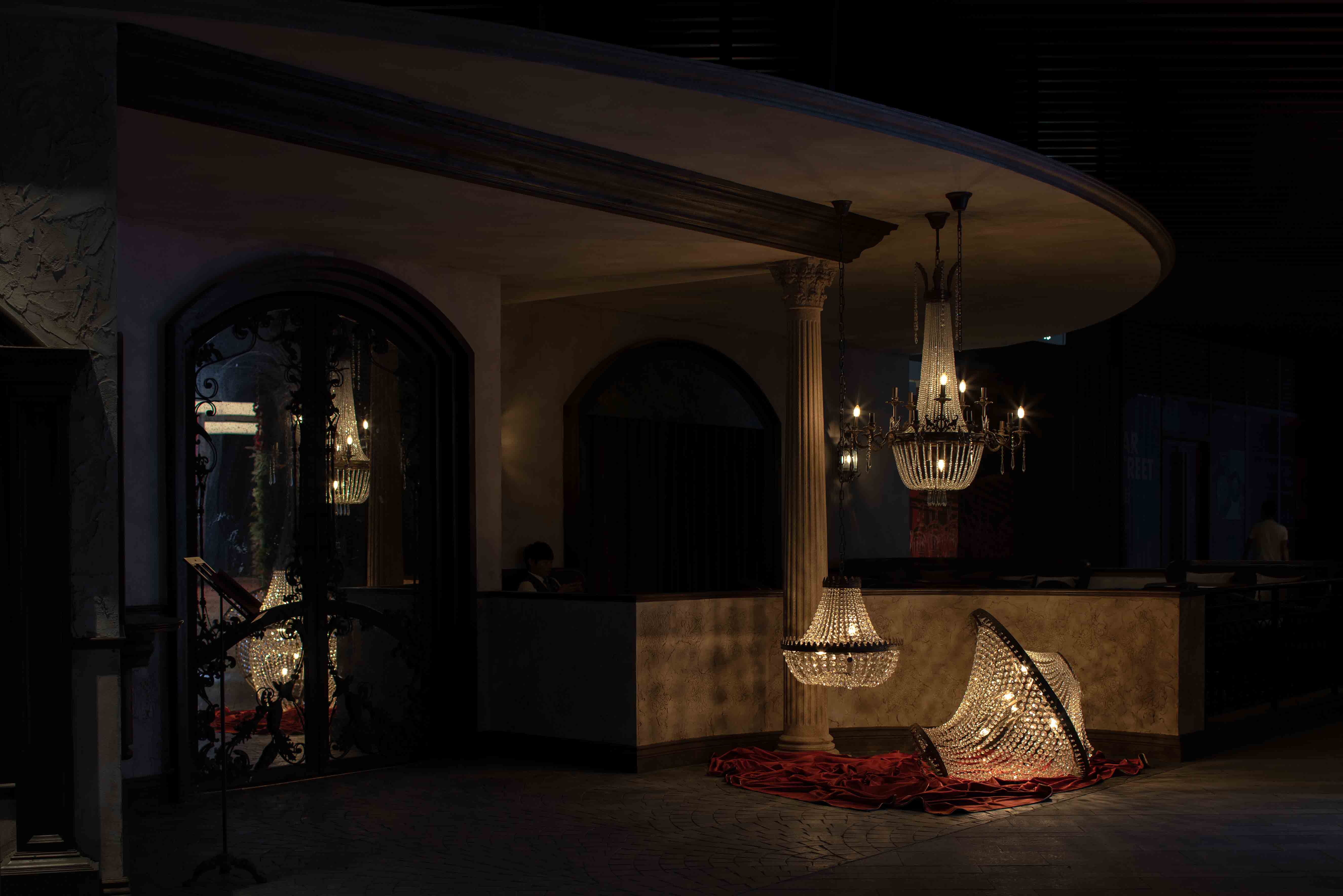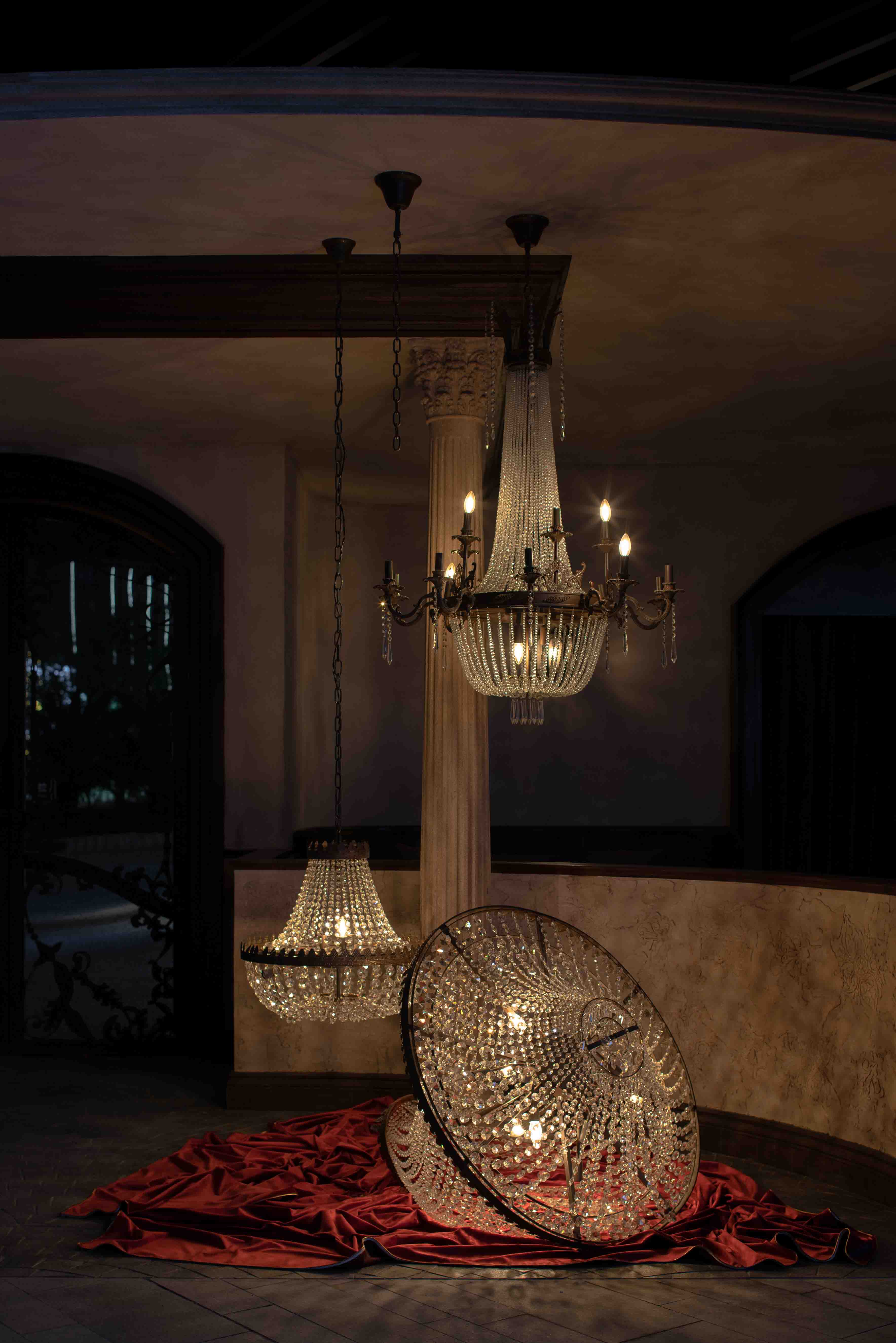 MOJO STUDIO的空间设计团队从沉浸感出发,丰富每一处构建的细节,在延续太古里首店的欧陆风格和剧院特征的同时,加入进一步烘托剧院氛围的动态艺术装置,放大戏剧的场景性和仪式感。
-
Starting from the sense of immersion, MOJO STUDIO's interior design team enriches the details of each construction. While continuing the European style and the theatre characteristics of the first bar in TAIKULI, it also adds dynamic art devices to further contrast the atmosphere of the theater and enlarges the scene and ritual sense of the drama.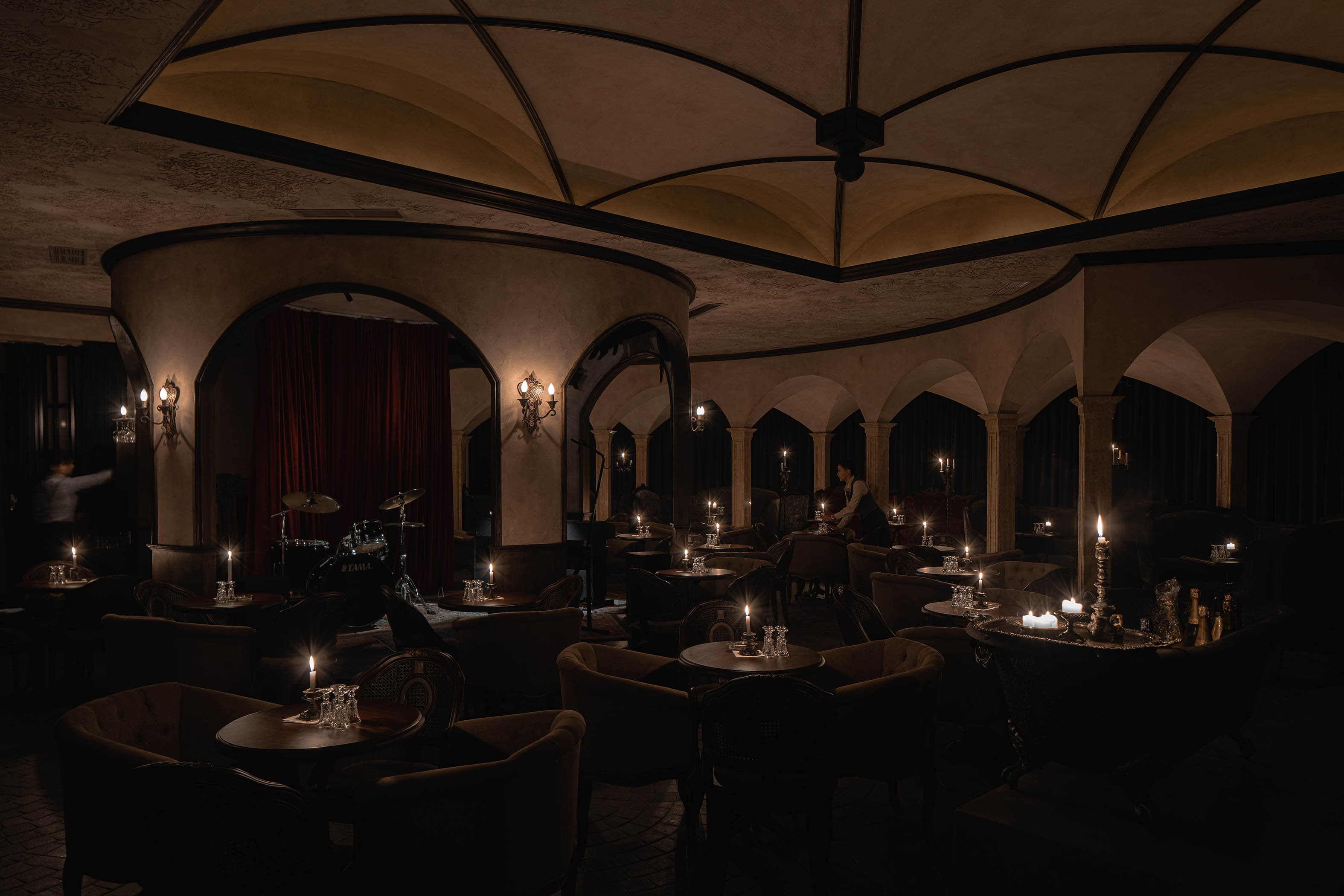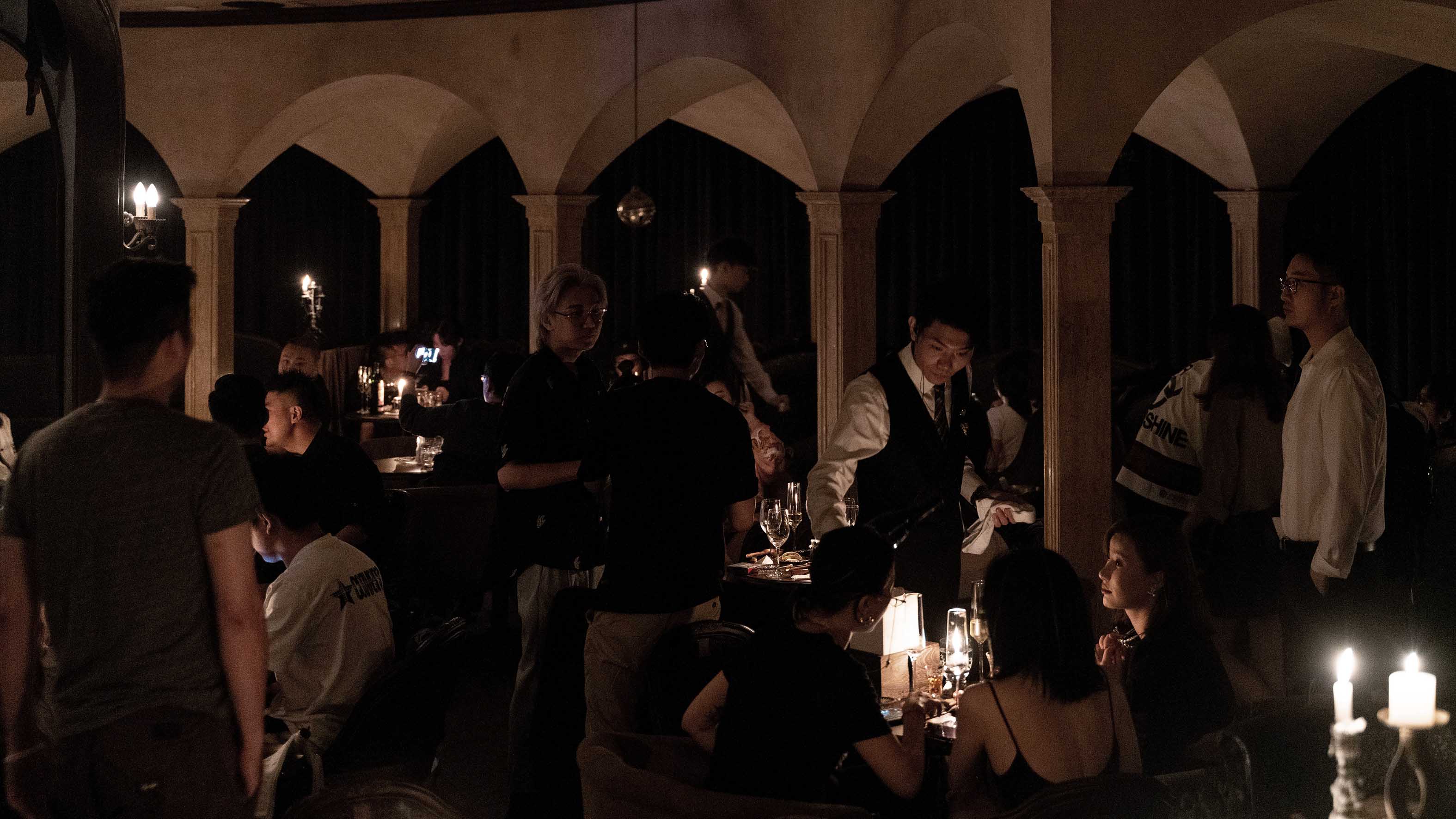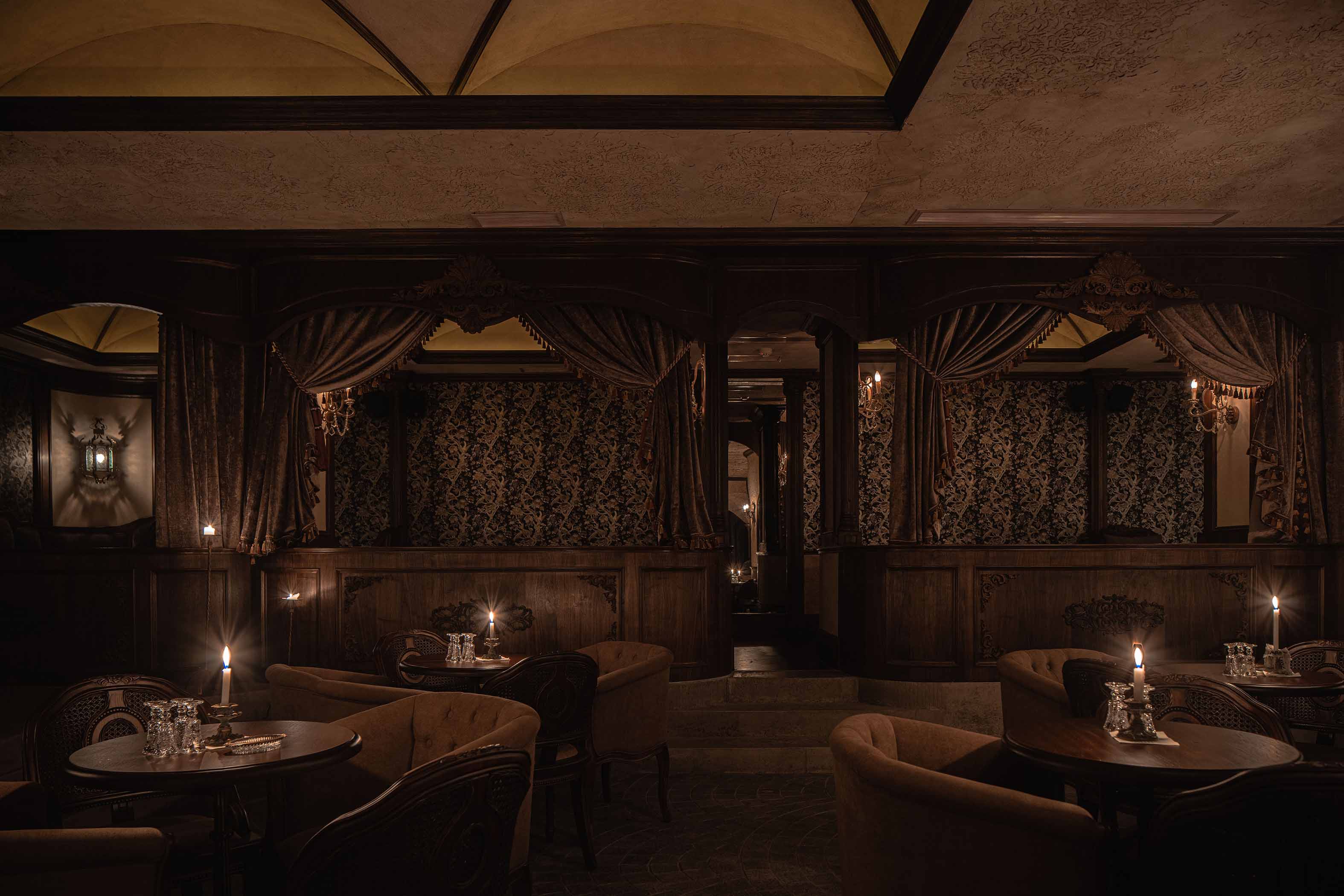 合理利用繁复的标志性视觉符号,营造更具叙事特征的体验氛围。动静相呈的环境也使得客人的角色在观众和表演者中任意切换,情绪在这里被逐渐放大,与美酒\烛光\音乐,交汇融合。
-
Reasonable use of complex symbolic visual symbols to create a more narrative characteristic of the experience atmosphere. The dynamic and static environment also makes the role of the guest freely switch between the audience and the performer, and the emotion is gradually enlarged here and mingles with wine, candlelight, and music.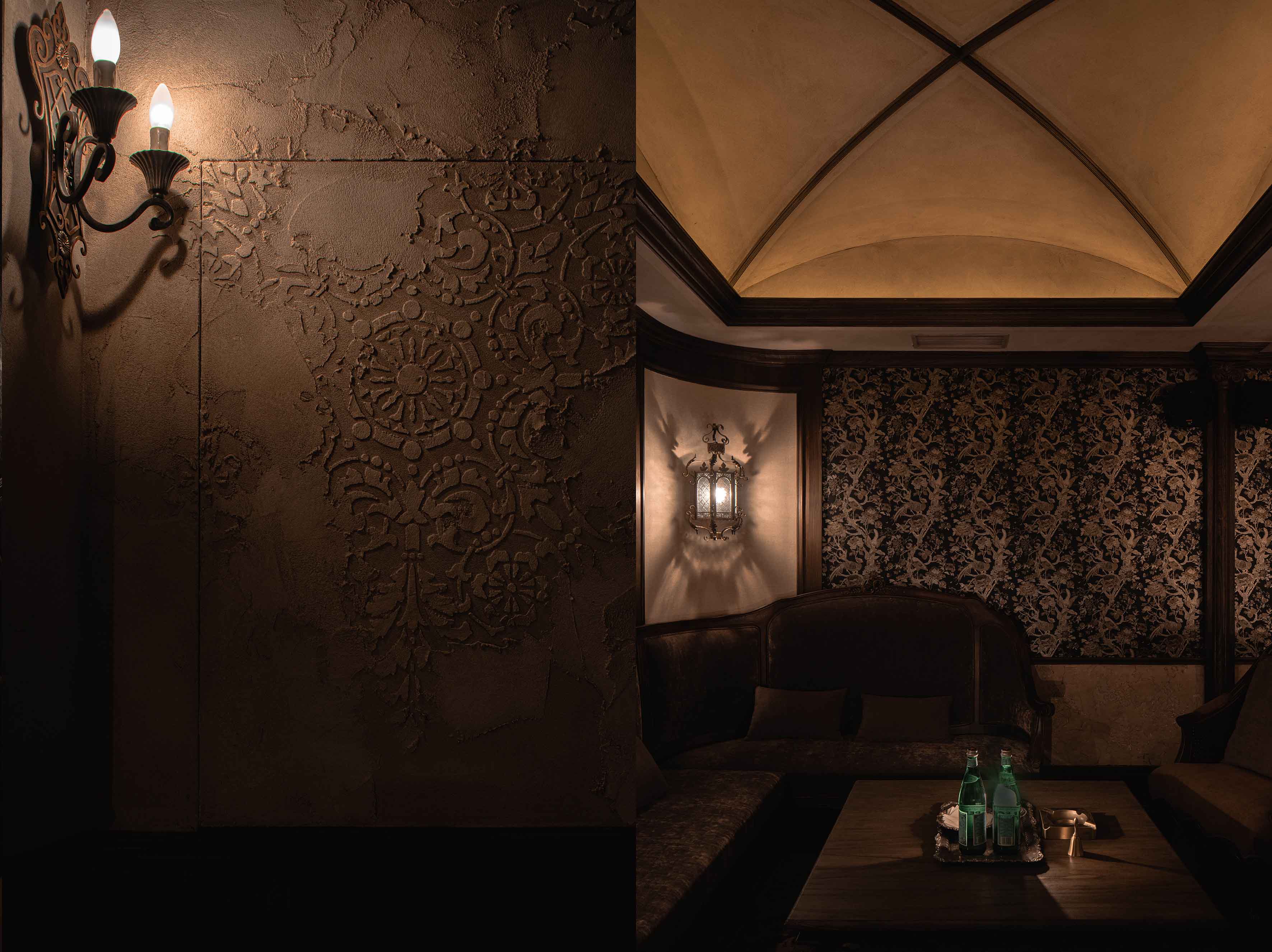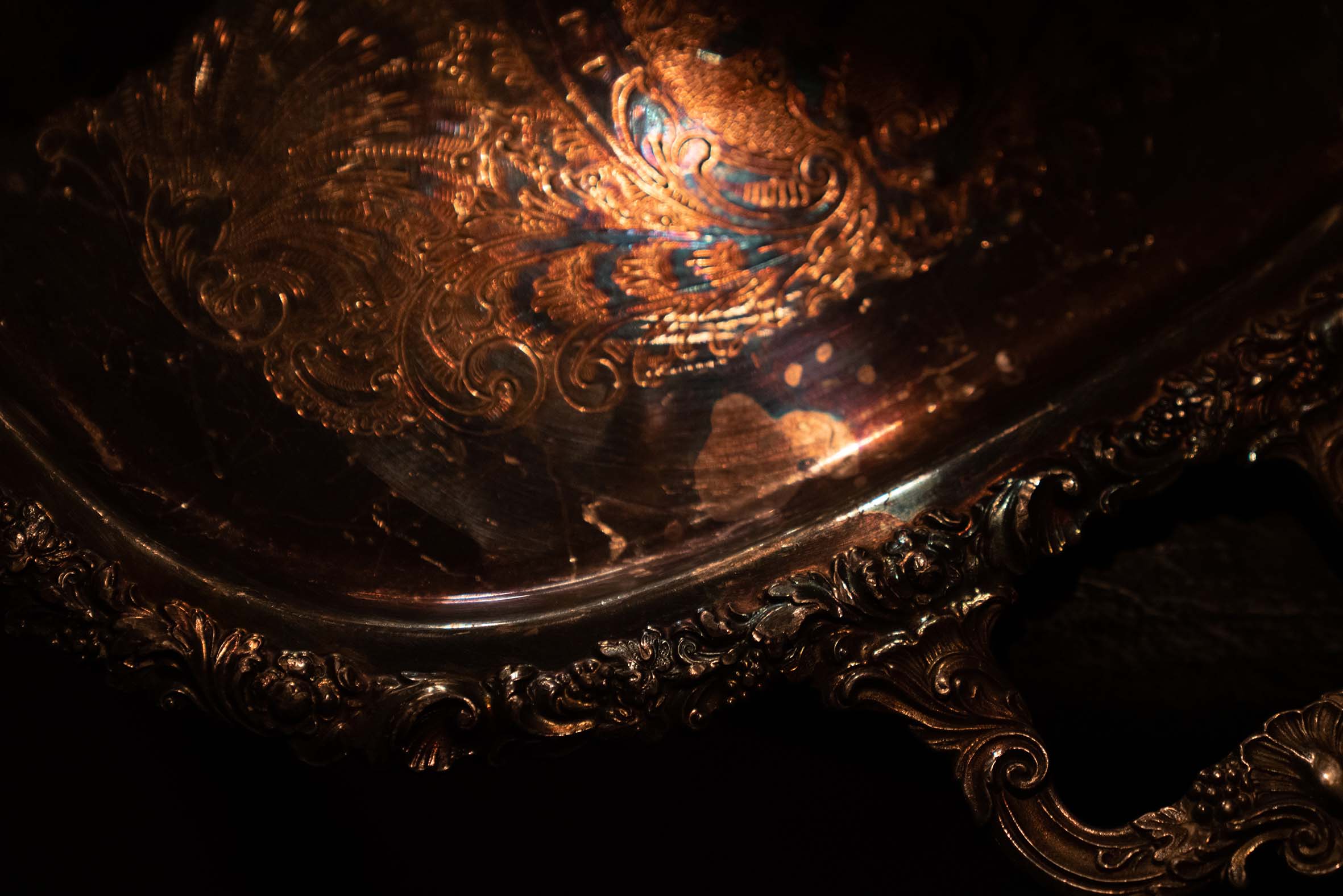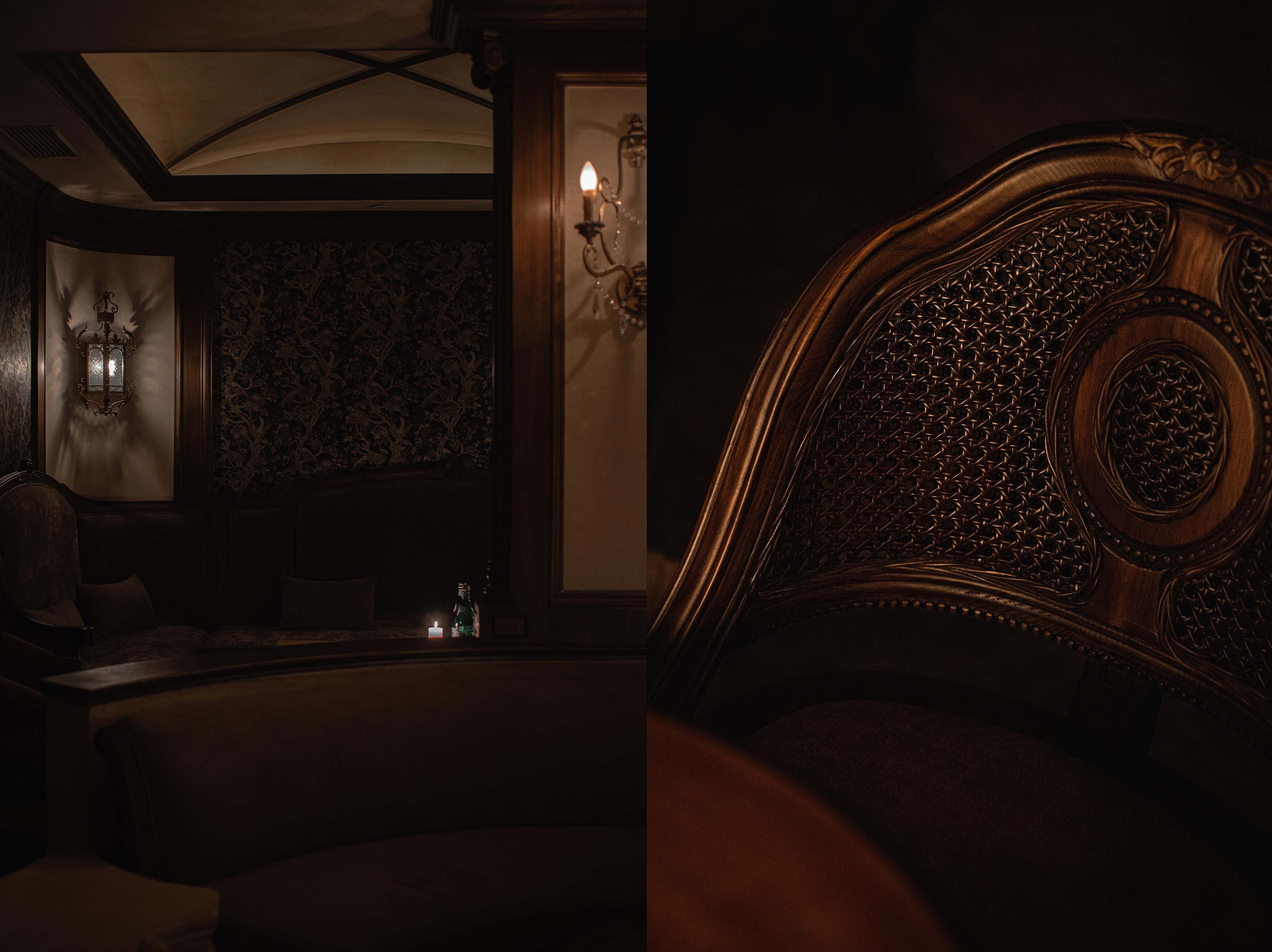 项目整体呈圆弧形布局,卡座及包厢环绕中央舞台,以赋予[剧院]严肃的仪式感。包厢区域由 [stage right] 形式的台阶与主空间相连,还原十九世纪剧院内的包厢结构,在不破坏整体氛围张力的同时建立更为私密的社交空间。
-
The overall layout of the project is arc-shaped, with seats and boxes around the central stage to give the theater a serious sense of ceremony. The box area is connected with the main space by steps in the form of [stage right], which restores the box structure in the 19th-century theater, and establishes a more private social space without damaging the overall atmosphere tension.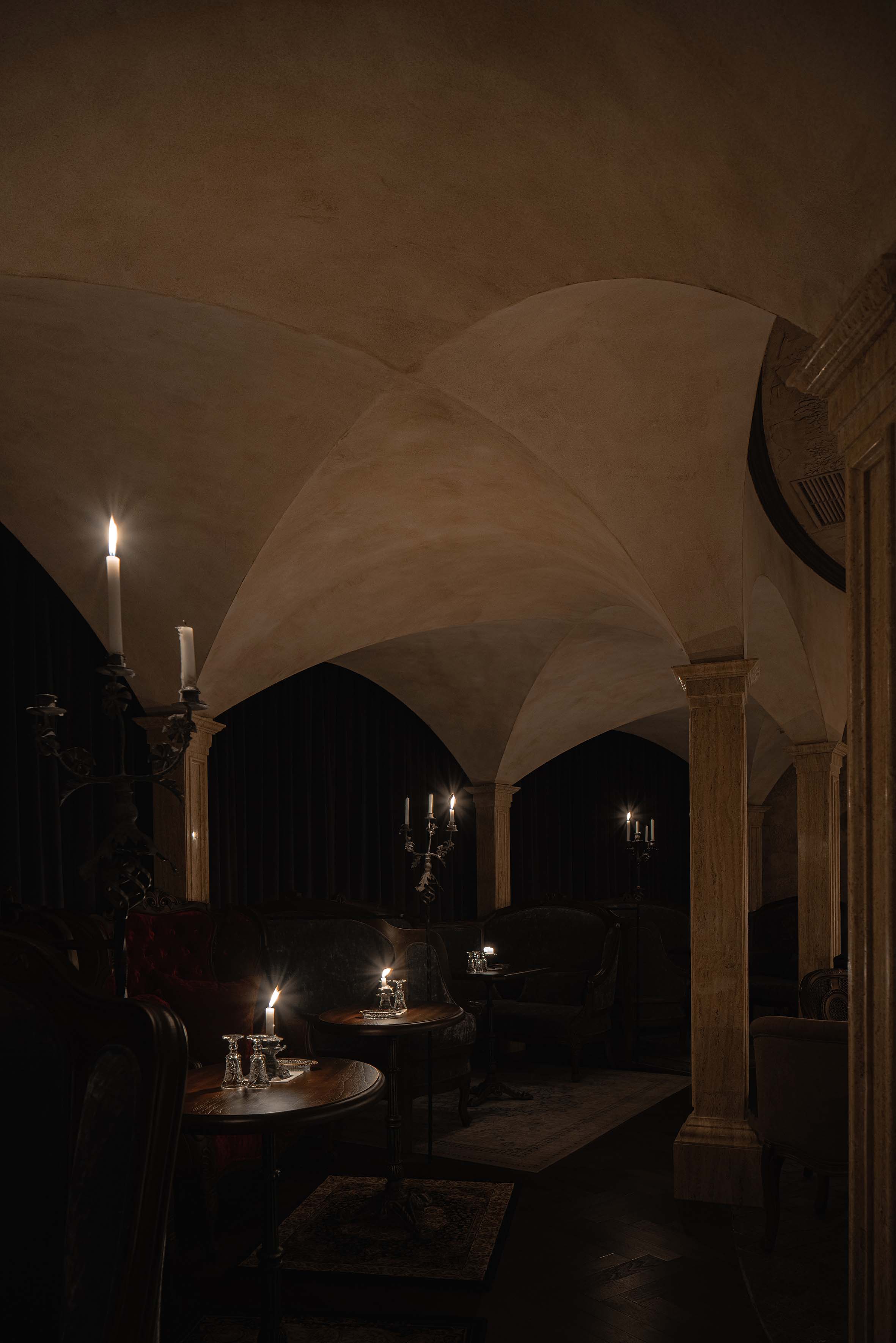 正中央的圆形舞台区域由五面拱形墙柱围绕而成。拱门中有5组戏剧化景片装置缓慢移动,当开始 [JAZZ LIVE] 的表演时,5组景片同时上升至顶部隐蔽起来,保证演出的最大视线范围。
-
The central circular stage area is surrounded by five arched columns. In the arch, there are five groups of dramatic scenery installations moving slowly. When the performance of [Jazz Live] is started, the five groups of sceneries rise to the top at the same time to hide, so as to ensure the maximum sight range of the performance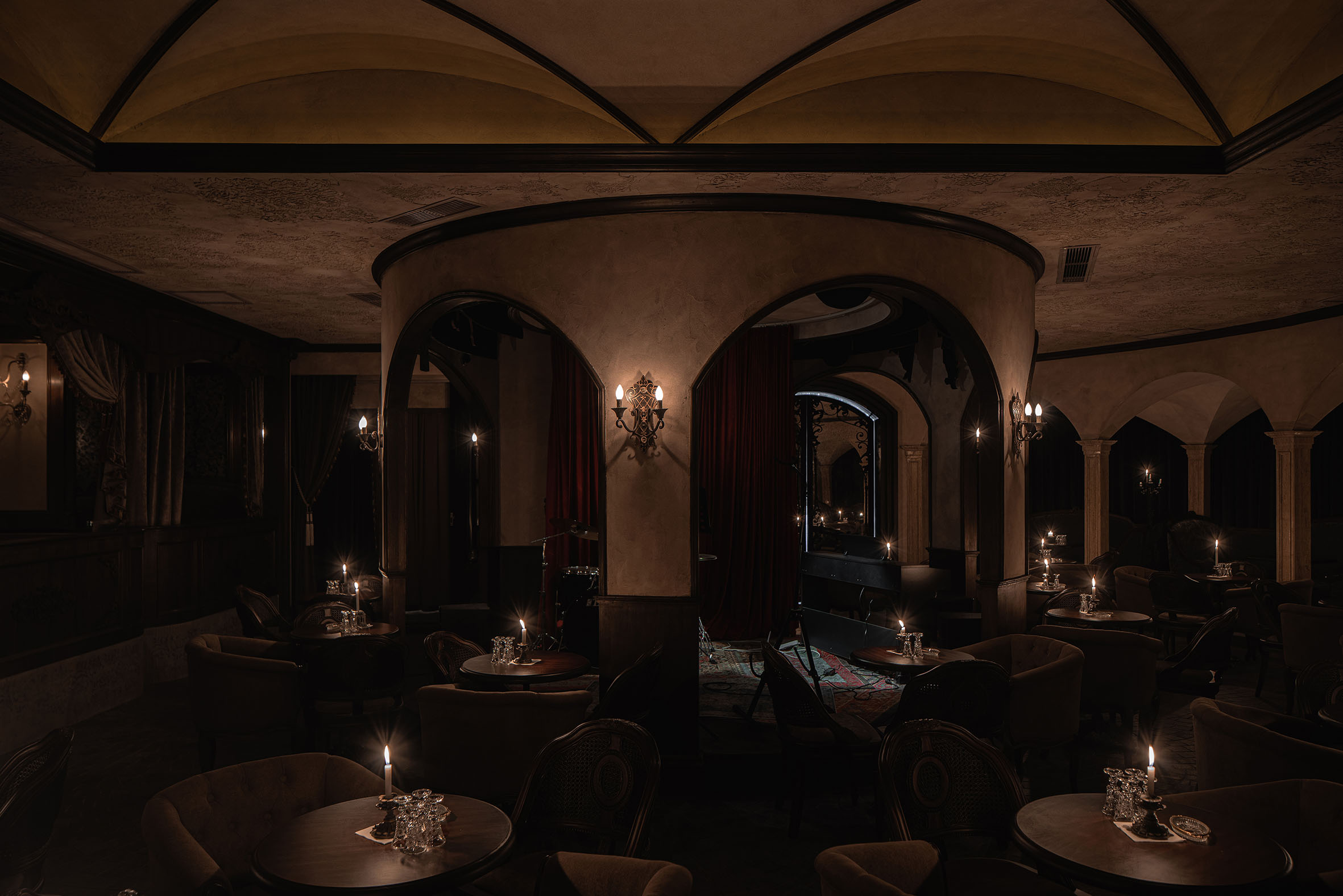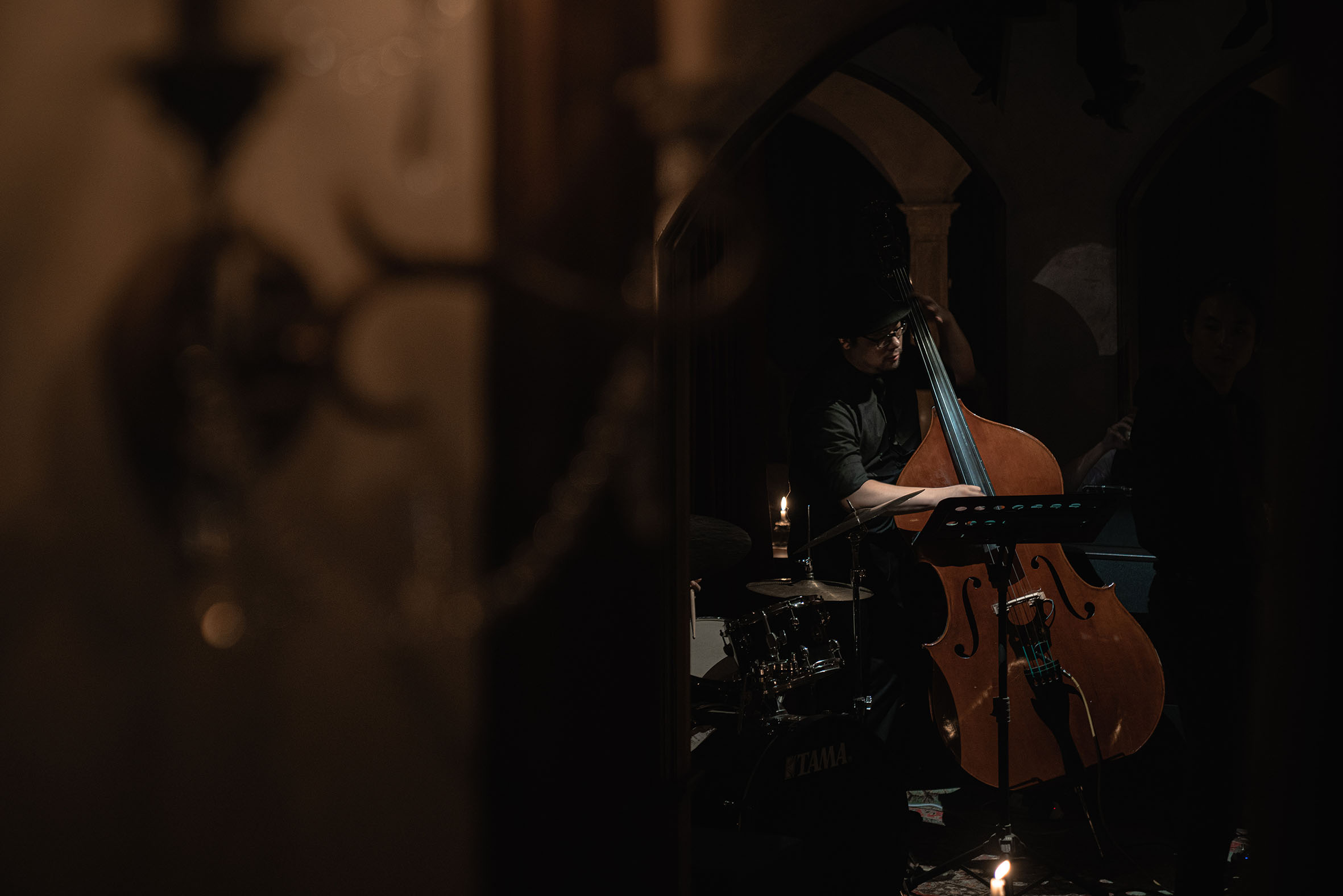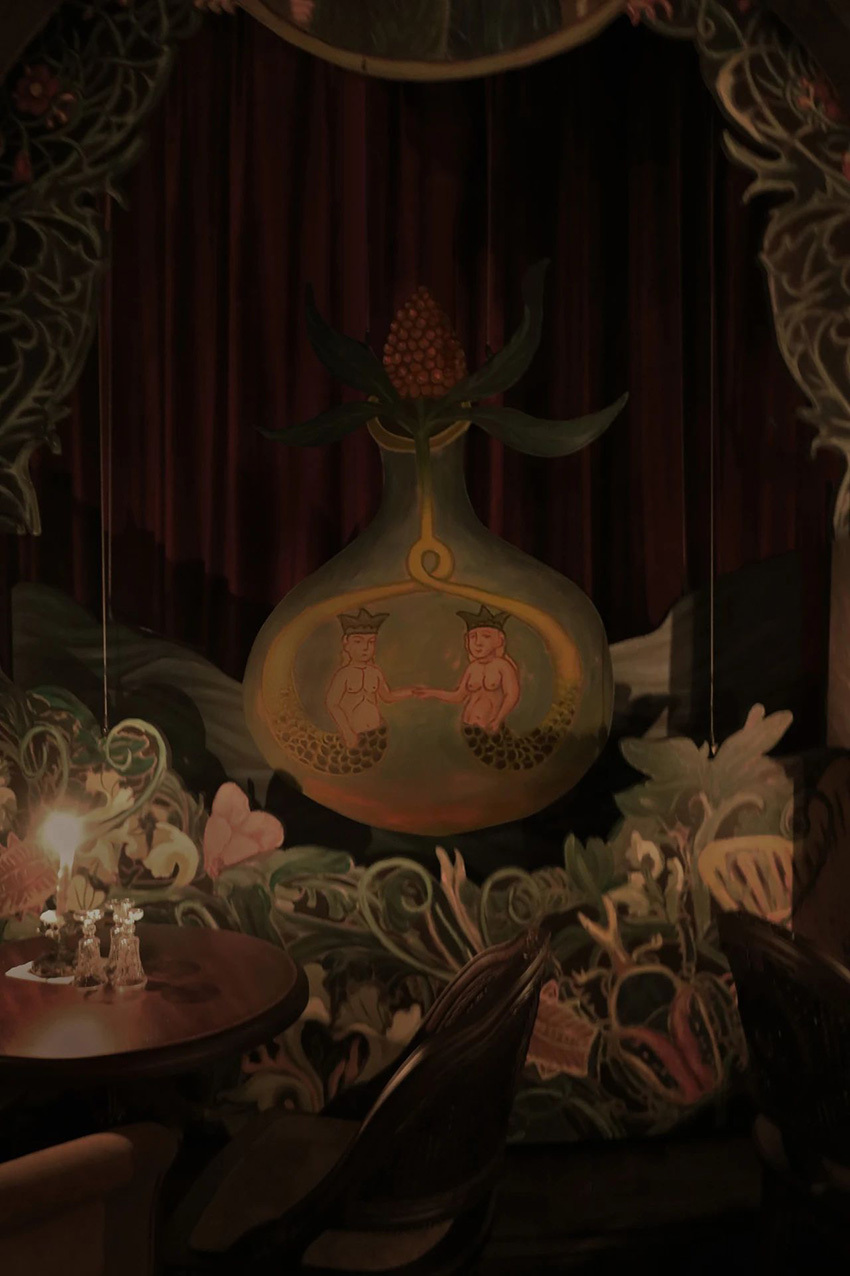 舞台的正对面有一个装满香槟的金属浴缸,这里也是客人 [sabre] 香槟的位置,左右两侧通向主吧台。一气呵成的空间布局使客人身处于空间的任意角落,都能感受到完整的气氛演进。
-
Opposite the stage is a metal tub filled with champagne, which is also the location of the guest [sabre] champagne. The left and right sides lead to the main bar. The integrated space layout makes the guests feel the complete evolution of the atmosphere in any corner of the space.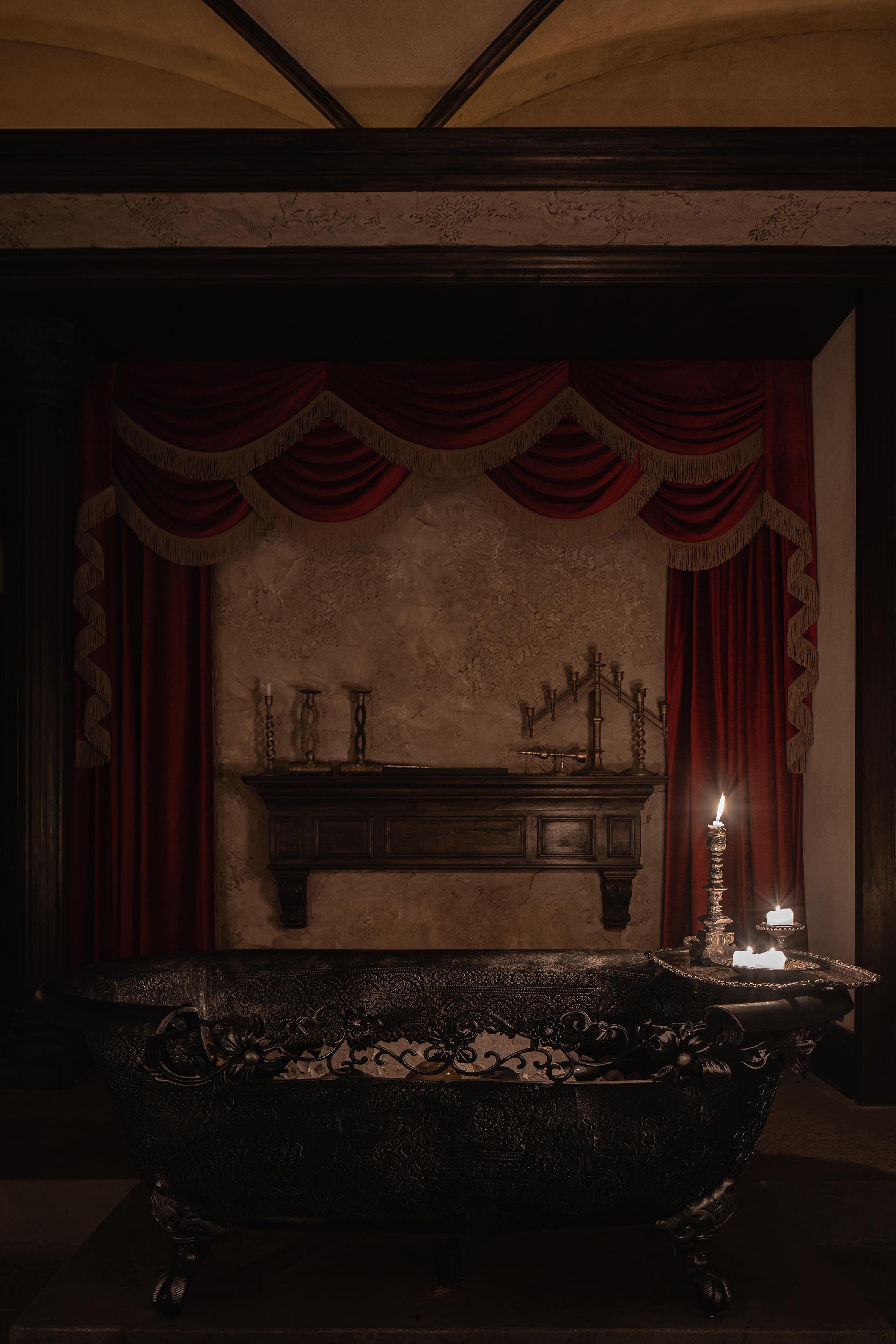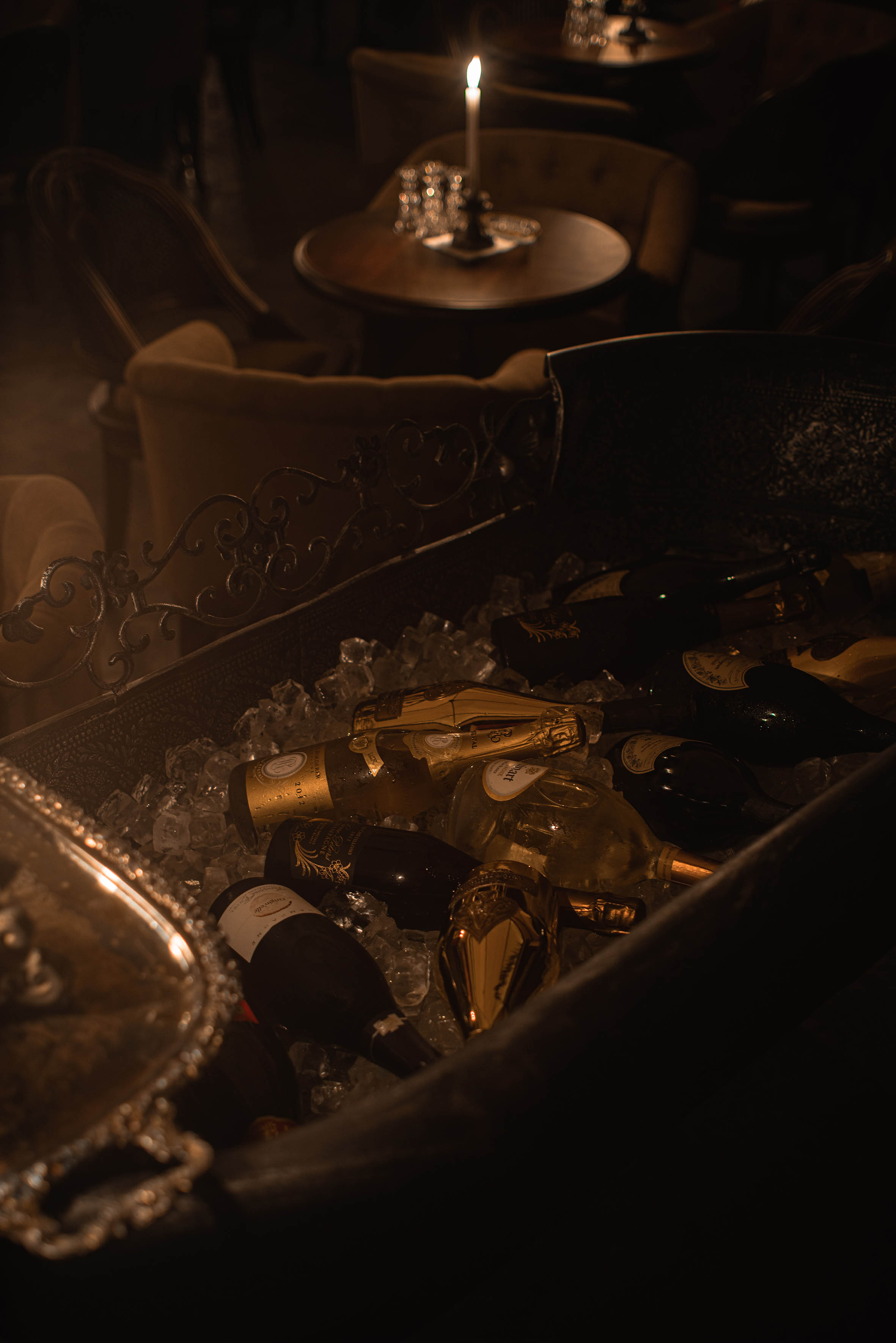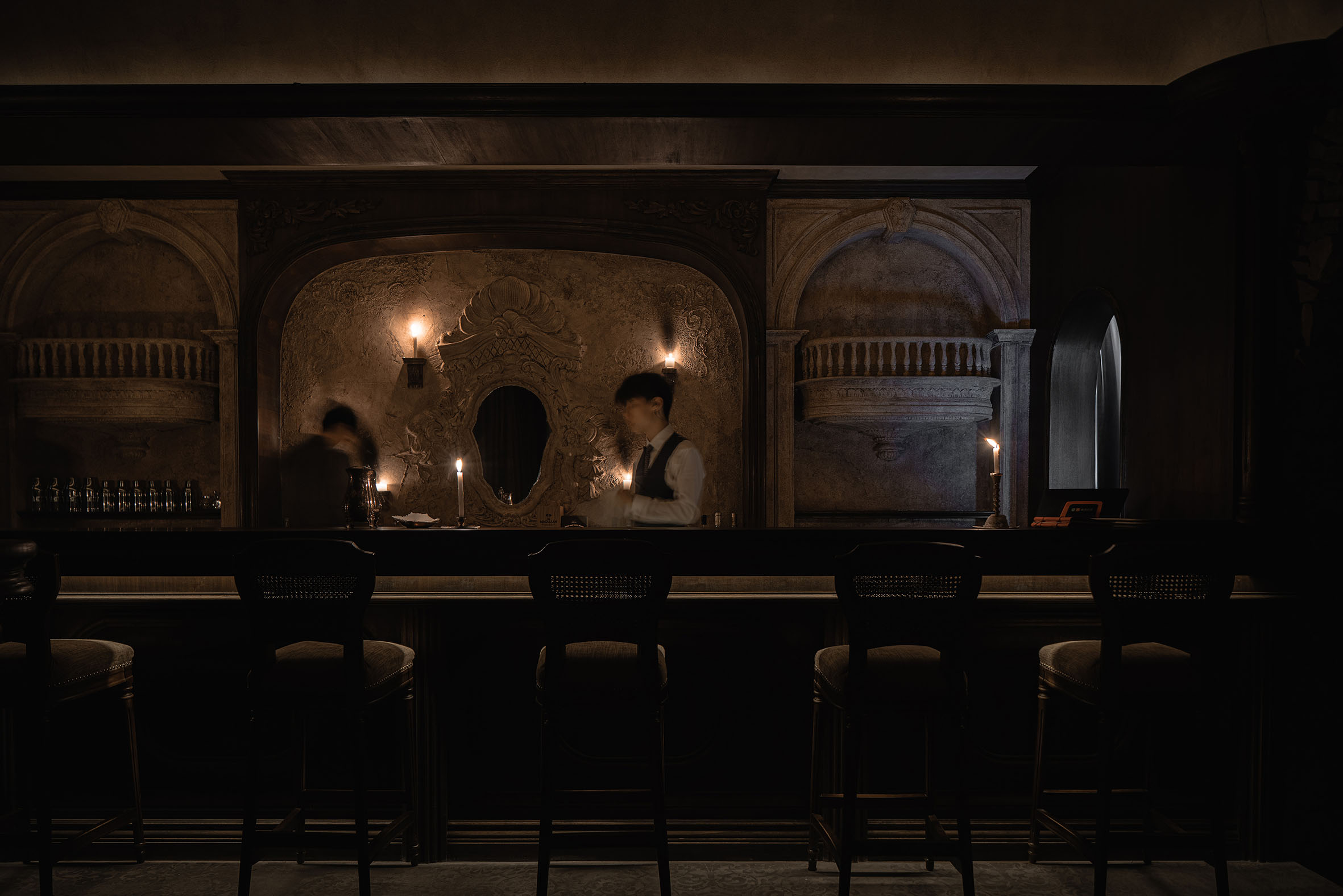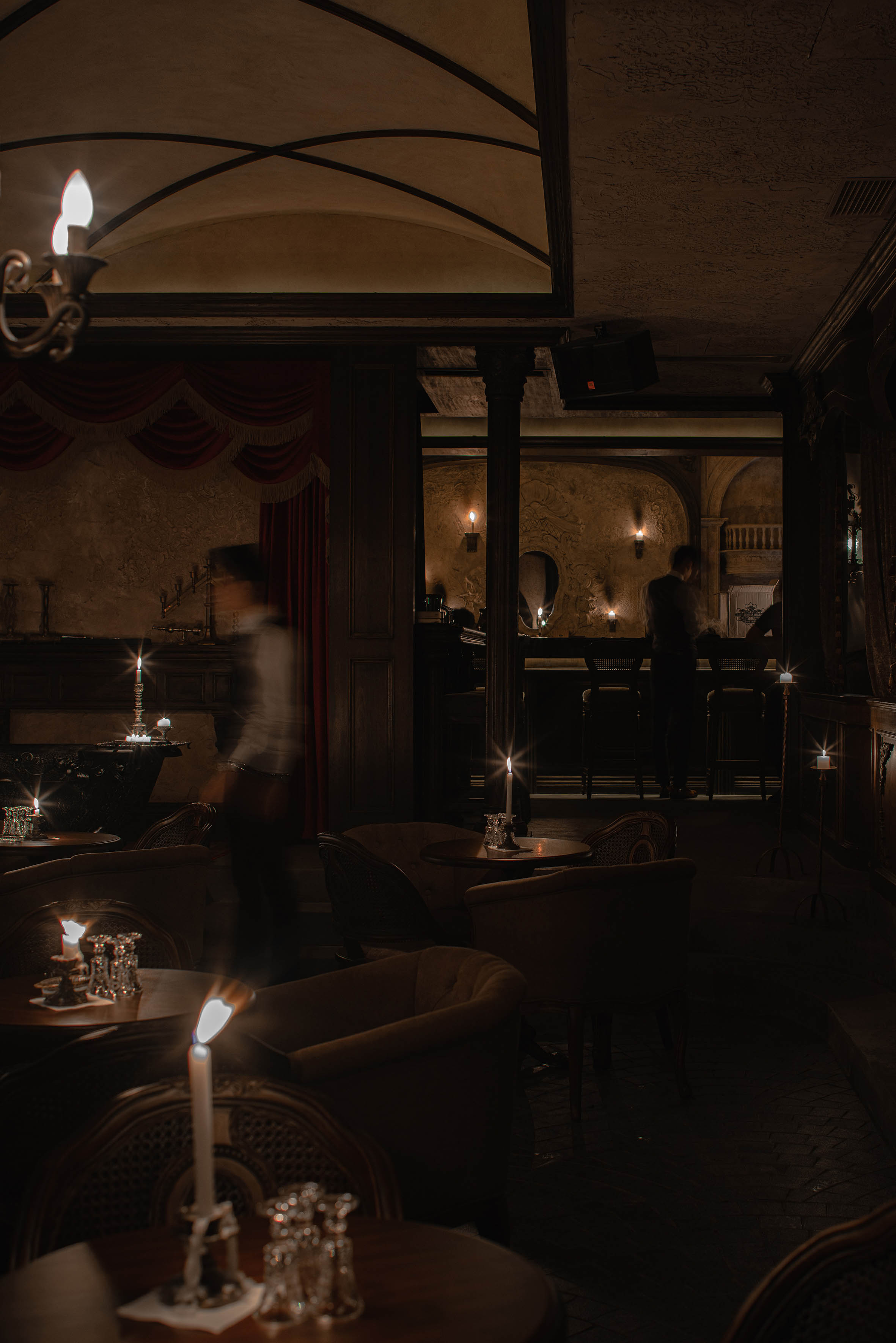 中央圆形舞台的五组景片为全手绘木板油画,故事内容源自于莎士比亚戏剧文学中的五个故事—《仲夏夜之梦》\《奥赛罗》\《罗密欧与朱丽叶》\《哈姆雷特》\《维纳斯和阿多尼斯》。
-
The five sets of scenes on the central stage are all hand-painted wood oil paintings. The story content is derived from five stories in Shakespeare's dramatic literature - "Midsummer Night Dream", "Othello", "Romeo and Juliet", "Hamlet", "Venus and Adonis".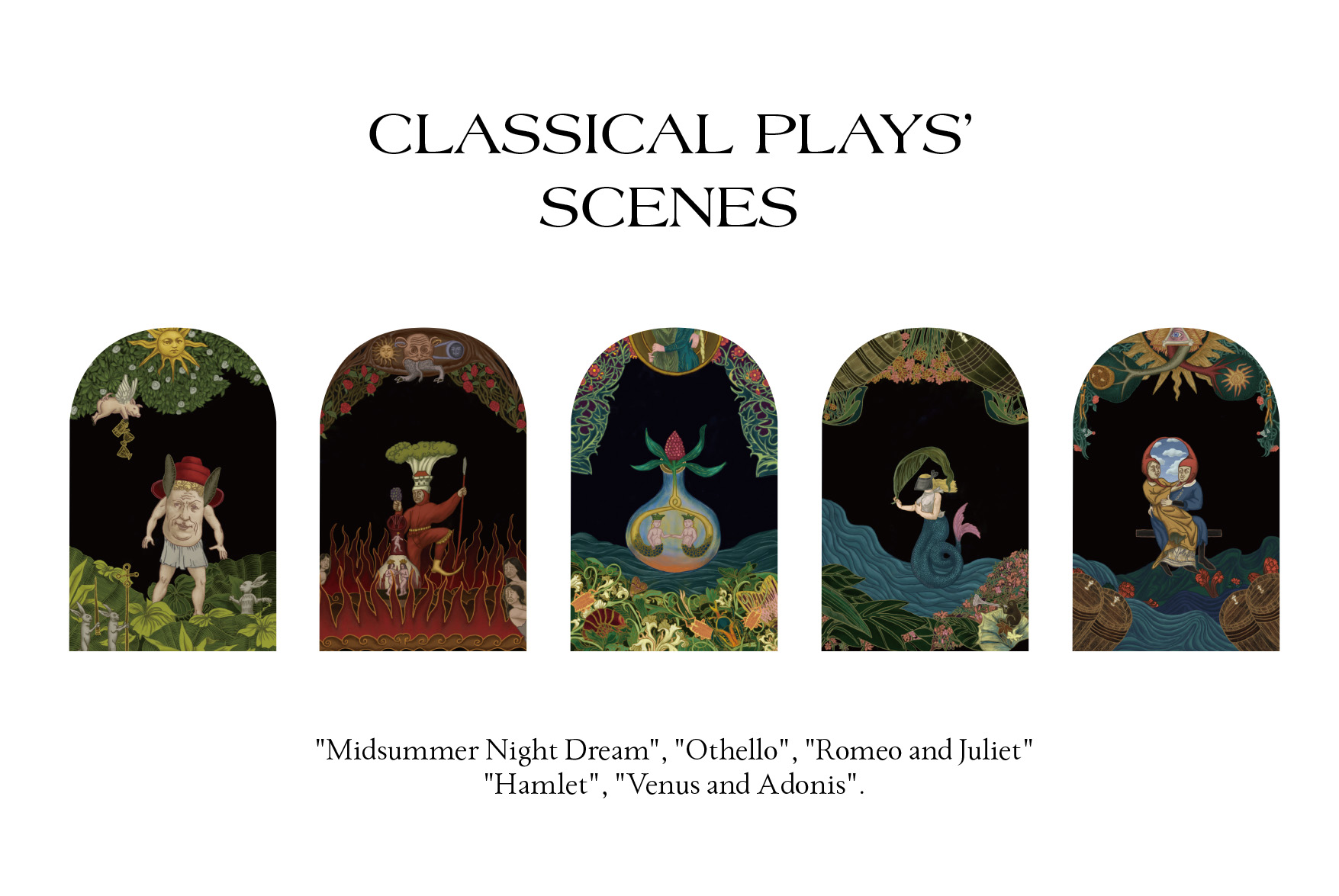 还原中世纪木偶戏质感的同时,加入全自动化机械结构的升降装置便于使用,其运用使得舞台表演模式更易切换,中世纪手绘风格结合酒文化视觉元素的点缀使空间戏剧氛围更加浓厚。
-
At the same time, the lifting installation with a fully automatic mechanical structure is added to restore the texture of the medieval puppet show, which makes the stage performance mode easier to switch. The medieval hand-painted style combined with the visual elements of wine culture makes the space drama atmosphere more strong.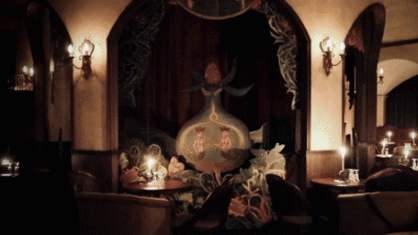 五个缓动的艺术装置是对 [TOY THEATRE] 玲珑世界的再演绎,赋予剧场优雅怪诞的消遣氛围,也将时间节点拉回那个富有特殊想象力的年代。

-
The five slow-moving art installations are a re-interpretation of the exquisite world of the [TOY THEATRE], giving the theater an elegant and grotesque entertainment atmosphere, and bringing the time node back to the era of special imagination.